You never hear about most people who live …
… quietly, silently, anonymously.
Headlines are reserved for the 5 per cent. 95 per cent live and die in obscurity, celebrated only by those who loved them.
Their stories are rarely publicly told. Yet one thing has become very plain in my near six decades; most as a journo: every human being's story is fascinating. And unique.
Scratch the surface of anyone and leaching out, sometimes coming out in a Niagara rush is an idiosyncratic torrent. There's been no-one like this person in history. Similar experiences, but not the same individual.
Their life and death goes largely unnoticed, unremarked, uncelebrated. They are not Whitney Houston.
I went to a funeral recently of someone I had met just once; too fleeting to even scratch the surface.
Her name was Linda. She died far away from home; in Indonesia, a place she loved; a place she had visited before but which became, it seems, the locus of her heart. She was a volunteer who had recently completed an honours degree.
She worked with powerless local villagers in solidarity against the rape and pillage of money-rich mining and forestry. She worked tirelessly to help find creative alternatives to simple, locally-disastrous exploitation; eg, She measured the depth of streams for mini-hydro schemes to provide power for the powerless villagers.
And there she died; contracting typhoid which with other underlying physical complications, led to a heart attack.
Her death went not unnoticed: Then Foreign Minister Kevin Rudd rang her mum.
Her life was celebrated recently by those who loved her. And the unknown human being I briefly met was clothed by her family and friends as a funny, intelligent, deeply caring, deeply honourable young woman (she was just 25).
It was so moving. So moving; partly for reasons detailed earlier (Comfortably Numb) I didn't go to the wake, and believing it private and for those who intimately knew her; instead weaved along the Boulevard of Broken Dreams (Salamanca) encountering journo mates, poli-mates, greenie mates, painter mates, slowing the final journey to Howrah Flats …
… but thinking all the time of Linda and her brief candle in the sometimes gloom of a sometimes brutal world.
Her mum Jo chose this poem as a tribute to her loved daughter; perhaps it is the beginning of a summing up of an all-too-brief life, richly lived:
Do not stand at my grave and weep
Mary Elizabeth Frye
Do not stand at my grave and weep
I am not there. I do not sleep.
I am a thousand winds that blow.
I am the diamond glints on snow.
I am the sunlight on ripened grain.
I am the gentle autumn rain.
When you awaken in the morning's hush
I am the swift uplifting rush
Of quiet birds in circled flight.
I am the soft stars that shine at night.
Do not stand at my grave and cry;
I am not there. I did not die.
• Linda's family has established the Linda McRae Dreaming Fund, to raise money and support the Indonesian programmes Linda was working on when she died. These include programmes to empower the lives of disadvantaged Indonesians in the remote villages of Sulawesi by encouraging independence, education and environmental protection.
Deposits to the LMD Fund can be made by EFT to the following bank A/c
BSB: 633-000
A/c no.: 123089153
A/c Name: The Wilderness Society Tas
Depositors should include as a reference: Linda Fund + their name.
Also any cheques should be made out to 'The Wilderness Society Tas' and be notated on the back with the words Linda Fund or Linda McCrae Dreaming Fund, and if posted, be sent to 130 Davey Street Hobart Tas 7000 Attention Dennis Rowberry
And, Wednesday, February 15:
Tribute: Long-term conservationist, Peter Brain, dies, aged 82
Long-term conservationist and campaigner for wilderness, peace and the urban environment, Peter Brain, died yesterday in Hobart aged 82.
Peter came from a farming background in Tasmania. He was active in the campaign to save the Franklin River, appearing in a NO DAMS advertisement in 1981, and at the protest at Farmhouse Creek in 1986. Peter was, for many years, a well-known figure at Salamanca Market, staffing a stall devoted peace, the environment, and conservation of urban heritage. He was a director of Friends of the Wilderness, which owned the headquarters of the Wilderness Society at 130 Davey Street. Peter was also a strong supporter of the Tasmanian Greens, standing as a candidate for the Legislative Council in 1992 under the slogan 'Put a Brain into the Legislative Council'.
Senator Bob Brown paid tribute to Peter Brain's long-term and generous contribution to the long-term future of Tasmania.
'Peter's charm, friendliness, humour, hard work and dedication will be sorely missed,' said Senator Brown.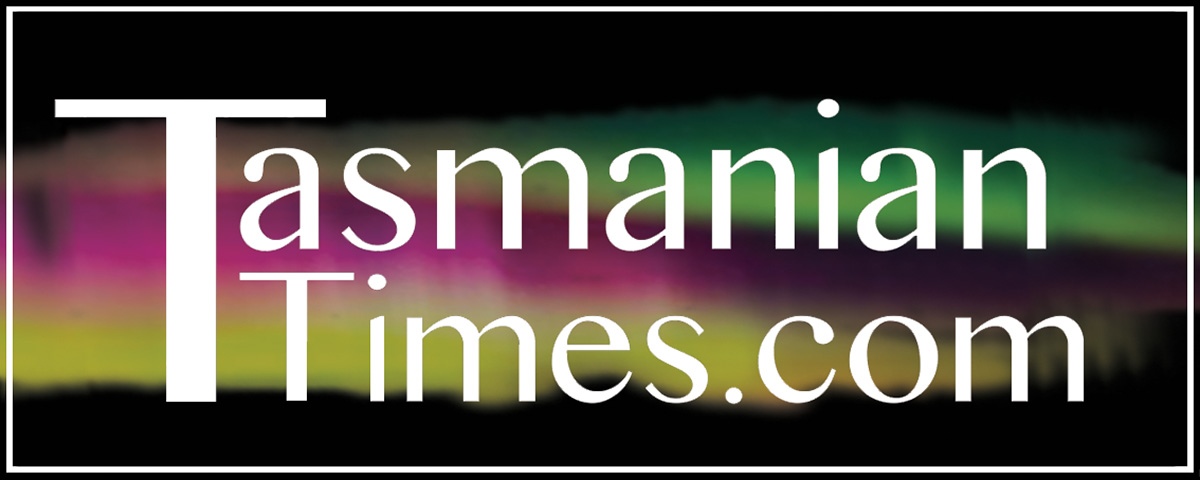 Author Credits: [show_post_categories parent="no" parentcategory="writers" show = "category" hyperlink="yes"]