Bryan Green in the background to Premier Lara Giddings

Will Hodgman
On the same day Bryan Green finally conceded Tasmanian native forest woodchips were on the nose with Asian customers, online booking company Wotif posted a first-half after tax profit of nearly $29 million. On ABC radio this morning, the Deputy Premier admitted plantation woodchips from Vietnam and Thailand could be produced for less than chips from Tasmanian native forests, with the strength of the local currency making good ol' Tassie woodchips even less attractive.
In what amounted to a gloomy report on the success of his overseas sales pitch for Ta Ann and Forestry Tasmania, Green also inferred only the Chinese, who clearly aren't as picky as the Japanese, remained the only real market for the local product.
In short, the power of market forces, rather than a handful of Greenies dressed in possum outfits, are to blame for the woes of the timber industry. Give that conclusion, one must wonder at the justification of paying for the Deputy Premier's trip at all. No amount of gentle persuasion by either Bryan Green or Will Hodgman will push the Australian dollar lower, or force multi-billion dollar corporations to pay a premium for Tasmanian woodchips.
Many Australian firms face pressure from the currency. Even Wotif, despite booking a 14 per cent rise in profit, noted the impact of the strong Aussie dollar.
Some won't survive. Ta Ann, a company not listed on the Australian Stock Exchange, probably wouldn't without support in the form of emergency funding from a parent company and a supply of taxpayer-subsidised timber.
Others are doing ok.
Wotif is a household name, despite pretty humble beginnings a decade ago. Easily the most successful online franchise in Australia, the company's revenues are approaching $150 million per annum with a rapidly growing international footprint.
Graeme Wood, often portrayed as a troublemaking Greenie, founded Wotif. He remains on the Board and owns some $200 million in Wotif shares.
So my question is this: Why are our elected representatives spruiking a dying industry in Asia, when they could be promoting Tasmania as the perfect location in which to base an international business?
We've got Australia's cheapest housing. We can offer a ready availability (some might say oversupply) of commercial property. Green, renewable electricity. An excellent university, producing a steady stream of graduates in disciplines essential in the modern corporate world.
Why isn't Bryan Green talking to Graeme Wood and his fellow directors? Wotif employs 500 people, and spends millions in year in research and development. It represents many of the values Tasmania should aspire to.
Instead, our politicians are bogged down in semantics; trying to debate the differences between regrowth and replanted timber with an audience no longer listening.
Wotif is just one company. There are thousands of others which could potentially make a positive, and significant contribution to both Tasmania's economy without relying solely on the extraction of natural resources or Government subsidies.
• On TT: Government facing up to challenges facing forest industry
• MARKETS FOR CHANGE
MEDIA RELEASE 22 February, 2012
GREENWASHING WOODCHIPS FOR OVERSEAS MARKETS WON'T WORK
Markets for Change today warned that attempts to rebuild and lock in woodchip exports from ongoing Tasmanian native forest destruction and promote establishment of furnaces burning native forests for electricity by the Asian trade mission in Singapore and Tokyo are under their close scrutiny. Markets for Change is actively researching the situation regarding market sensitivities around these products with environmental groups in Asia.
"The Deputy Premier and Opposition Leader are doing the bidding of the native forest industry and Forestry Tasmania, seeking to undermine possible conservation outcomes from forest talks with new contracts and proposals reliant on logging the high conservation value forests and resisting a transition out of native forest to plantations for industrial use," said Peg Putt, Corporate and International Liason for Markets for Change.
"Market sensitivities about environmental impacts and credentials are in play for wood chip exports and forest furnaces, which means that Tasmanian products based on forest destruction could yet again be proven unacceptable."
"The enticement being offered to overseas companies to take this tarnished supply is a cut price product, and we can predict that the brief offers woodchip exports from Forestry Tasmania at a price that entails a possible $2.5 – $3 million loss for each shipment."
"Overseas proponents of renewable energy require the best environmental reputation, not controversial incineration of native forests with the adverse impacts on climate change and the forests themselves."
"Markets for Change repeats our message that greenwashing products, the ongoing destruction of globally important forests, bad faith in the forests process and attacking environmental groups is no way to ensure that overseas markets will have confidence in the products they are purchasing from Tasmania."
"The industry has to accept that the way to a secure long term future is helping ensure the protection of these forests along with a scale of operations and a plantation base that is sustainable," Ms Putt concluded.
• ABC Online: Company behind Gunns' deal breaks silence
The company considering buying a 40 per cent stake in Tasmanian timber company Gunns has broken its silence on the proposed deal.
Gunns told the stock exchange earlier this month it had reached a proposed $150 million deal with the Richard Chandler Corporation.
In return, the Singapore-based company will receive a 40 per cent stake in Gunns which will be able to clear its debt by the end of the year.
Nearly two weeks after the announcement, the Richard Chandler Corporation has made its first public statement.
It says it will complete its due diligence on the proposed deal by next month and is looking to create employment and a sustainable industry through the investment.
The statement does not directly refer to the Bell Bay pulp mill, but says the company hopes to obtain a social licence and community support.
Financial analyst Chris Elliott says the company will be thorough in its assessment of Gunns.
"They're not just going to walk into the office of Gunns and just have a quick glance over their books."
Read the rest, ABC Online, here
• One law for Ali, another for Forestry Tasmania: Brown
Australian Greens Leader Bob Brown says the 3 month jail sentence imposed on peaceful logging blockader Ali Alishah is in astounding comparison with every Forestry Tasmania officer involved in illegally logging 7 hectares of high conservation value forest in 2007 getting off scot-free.
"When the world heritage value Arve Forest Reserve, a Hartz Range outlier, was logged, there were no police called in and taxpayers footed the bill for Forestry Tasmania's paltry $25,000 fine imposed by the Forest Practices Authority," Senator Brown said.
"In light of this comparison, Ali's sentence is manifestly unfair and symptomatic of this rogue agency's impact on Tasmanian life in 2012," Senator Brown said.
… Forest activist behind bars
An environmental campaigner has been sentenced to three months jail for breaching a suspended sentence by continuing to protests against logging.
Ali Alishah, 28, appeared in the Magistrates Court in Hobart charged with breaching a suspended three month jail sentence.
Alishah spent five weeks and four days in Risdon Prison last September for breaching his bail conditions.
His lawyer told the court that jail had a sobering effect on his client.
He said Alishah had a history of ignoring the orders of the court and continuing to protest, but that since his release from jail in October Alishah had found ways to campaign which would not break the law.
Magistrate Chris Webster said Alishah's actions had endangered not only himself but others.
He sentenced Alishah to three months jail, minus the time he his already served.
Alishah was also given a three month jail sentence for trespass and committing a nuisance, suspended on the condition he is of good behaviour for two years.
He has also been disqualified from driving for three months.
Outside the court, the leader of the Huon Valley Environment Centre became distressed and started crying during a media conference.
Jenny Weber said jailing Alishah would not stop the protests.
"People will continue to stand up for Tasmania's forests."
• Jenny Weber: Environmental Campaigner Jailed in Tasmania
Environmental Campaigner Ali Alishah has been today sentenced for 3 months jail for protests against Gunns Ltd proposed pulp mill, the Malaysian logging giant Ta Ann and logging in high conservation value forests.
Ali Alishah, 28, appeared in the Magistrates court in Hobart charged with breaching a suspended sentence.
In September 2011, Alishah spent five weeks and four days in Risdon Prison for breaching his bail conditions. This time spent in jail will be taken off his three month sentence.
Alishah was also given a three month jail sentence for trespass and committing a nuisance, suspended on the condition he is of good behaviour for two years.
'Ali is a non violent protestor with a strong dedication to environmental justice, it was very emotional to witness a member of our activist community, leave the court room for Risdon prison. We will conduct a prisoner support campaign for Ali, which will include posting him letters while he is serving his time,' Huon Valley Environment Centre's Jenny Weber said.
'Ali Alishah is the first forest activist to be sentenced to prison for non violent protest in Tasmania. Though his sentence will not deter our non violent direct action campaign, we will continue to demonstrate about the logging of high conservation value forests in Tasmania,' Jenny Weber said.
• Matthew Denholm, The Australian: Tougher protection puts logging contracts in doubt
TASMANIA'S state-owned logging agency faces difficulty in meeting a key contract — to mills employing 160 workers — because of tougher environmental restrictions and a timber shortfall.
Forestry Tasmania needs to produce 265,000cu m a year of logs for veneer maker Ta Ann, which has two mills in the state, under a 20-year contract running until 2027. In an analysis for the forest peace process in June, FT said this amount of wood was available from native forests until 2030, as long as no further forests were added to reserves.
These volumes were also based on a 10 per cent "discount" to account for restrictions under the Forest Practices Code, such as requirements to leave areas standing for endangered species.
However, the independent regulator of the code, the Forest Practices Authority, is tightening it to better protect endangered species, particularly birds that nest in tree hollows such as the swift parrot. Preliminary modelling by FT shows these changes mean that as much as 40 per cent, rather than 10 per cent, of wood volumes from production forests need to be "discounted".
• Miranda Gibson: Global message to Ta Ann's customers calling for end to forest destruction
Conservationist Miranda Gibson has today written to the Japanese corporate customers of Ta Ann to inform them of the 70 actions that took place last week in support of Tasmania's forests. Miranda Gibson has spent the last 10 weeks at the top of a tree in forest that is threatened by logging in order to supply wood to Ta Ann.
"Today we are sending a clear message to Ta Ann's Japanese corporate customers and asking them not to purchase wood sourced from our precious high conservation value forests. Last week, over 70 actions took place in 15 countries around the world in support of Tassie's spectacular forests" said Miranda Gibson.
"Today Bryan Green is meeting with Ta Ann's Japanese customers. If the Tasmanian government had taken real action to protect native forests, then Bryan Green would be able to reassure those companies today. However, as long as Ta Ann continue to destroy native forests and to lie about their products there will be instability in the market" said Ms Gibson
"We fear that Bryan Green's efforts today are a further attempt to cover up the lies of Ta Ann. Our correspondence with these companies today is bringing to their attention the fact that the international community know the truth about Ta Ann and will not accept Ta Ann's ongoing role in native forest destruction." said Ms Gibson.
Actions are set to continue in Tasmania and around the world to highlight Ta Ann's role as the driving force behind Tasmanian forest destruction.
Still Wild Still Threatened is a grassroots community organisation campaigning for the immediate protection of Tasmania's ancient forests and the creation of an equitable and environmentally sustainable forestry industry in Tasmania.
www.stillwildstillthreatened.org
stillwildstillthreatened@gmail.com
PO Box 295. South Hobart TAS 7004
follow us on facebook, twitter and myspace
Watch our videos on youtube
• TA ANN & DEPUTY PREMIER CAN MAKE TODAY A BREAKTHROUGH DAY
The opportunity to make a breakthrough on authenticity in eco-plywood and secure long term market acceptability in Japan is before Ta Ann and the Deputy Premier when they meet with Ta Ann customer companies today said Markets for Change.
When they met over dinner last night in Japan to organise their approach to customers, Ta Ann should have made it clear to the Deputy Premier that they will no longer accept wood sourced from within the ENGO high conservation value forests. The Deputy Premier should have ensured that Forestry Tasmania would meet this requirement, and they would now be in a position to sell to Japanese a conflict free and genuinely eco-friendly product. This is what the global markets are demanding.
The alternative is that the company and the Deputy Premier will have stitched together a greenwashing deal along the lines of letters Bryan Green has sent to customer companies and others overseas in which he carefully glosses over the problems with Ta Ann receiving wood from forests that the InterGovernmental Agreement agreed to immediately protect in their entirety last August. This would place markets at continued risk.
Markets for Change warned that if the Deputy Premier uses these meetings with Ta Ann customers in Osaka to greenwash the very real problems with Ta Ann's wood supply as he indicated in his public statements on leaving Tasmania, he will be placing Tasmania's brand as a clean, green producer at serious risk.
"Instead we hope that Ta Ann and the Deputy Premier have it in them to make this a turning point and to announce that they will no longer be taking wood, currently supplied by Forestry Tasmania, from inside the controversial high conservation value forests and will move rapidly to a plantation based supply. Such a breakthrough would satisfy market expectations for genuinely eco-friendly product, secure contracts and secure jobs," said Tim Birch, CEO of Markets for Change.
The work of Markets for Change has focused attention on the contradiction at the heart of Ta Ann's corporate environmental identity, and exposed their misleading claims to Japanese and European customer companies who thought they were buying plantation grown timber not native forest logged from controversial high conservation value forests. As a result of this contradiction customers overseas have stopped buying this product.
"In Japan, rising environmental consciousness has led to strong demand for eco-friendly housing materials. Plywood flooring incorporating veneer sheets of Tasmanian origin is being advertised by Ta Ann's business partners in Japan as high quality eucalypt plantation material with the highest environmental reputation yet this is not the truth," Mr Birch said.
"Yet in Tasmania Ta Ann, the company making this sheeting, has repeatedly gone on the public record saying that they cannot use plantations and rely on wood sourced from logging native forests, including from ENGO recognised high conservation value forests."
"The only way to properly satisfy markets is to protect high conservation value forests, not log them, and commit to a scale of operations and a plantation base that is sustainable."
"Markets for Change will work with those companies moving in this direction and actively help secure their markets. This is vital for the conservation of such globally important forests and the long term future of the industry guaranteeing jobs."
"It is clear that a failure to be genuine with environmental claims will simply not wash with international markets. It also puts at ongoing risk Tasmania's clean green reputation and the jobs of forest workers," concluded Mr Birch.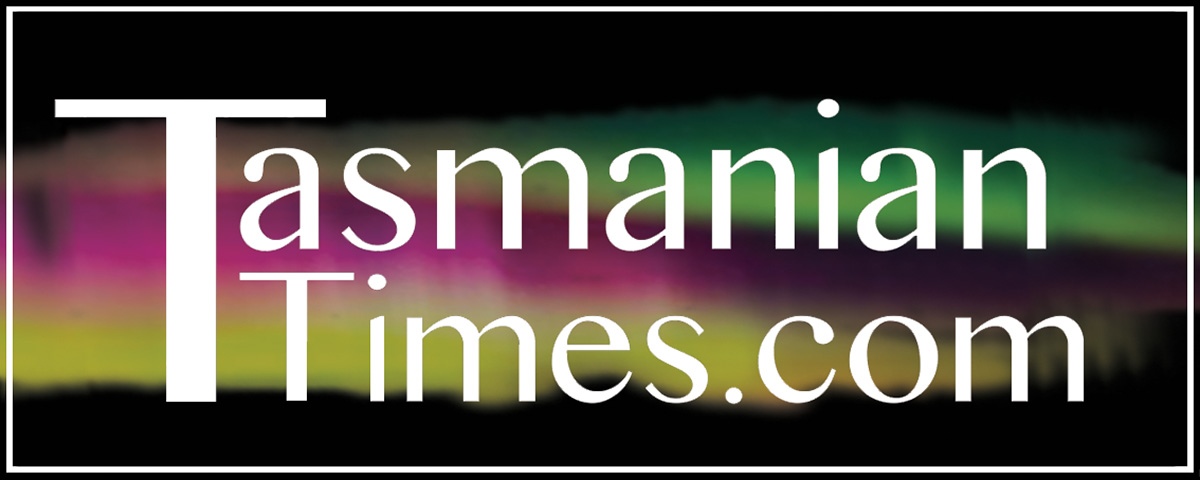 Author Credits: [show_post_categories parent="no" parentcategory="writers" show = "category" hyperlink="yes"]