An integral part of Aboriginal heritage is land. Tasmania began a process of returning land to the Aboriginal community in 1995. The Aboriginal Lands Act 1995, according to its long title, is "an Act to promote reconciliation with the Tasmanian Aboriginal community by granting to Aboriginal people certain parcels of land of historic or cultural significance." To enable this, the Aboriginal Land Council of Tasmania (ALCT) was established under the Act, to hold and manage the lands.
In 2005 further parcels of land were transferred to Aboriginal community ownership under the ALCT. This included further land on Cape Barren Island and a 40-year lease at larapuna (Eddystone point). Since then only two small land areas have been returned to Aboriginal community ownership, this was achieved through the federal Indigenous Land Corporation. "The Tasmanian Government has stalled on land return; they have also failed to provide adequate financial support to the Land Council making difficult for the Aboriginal community to enjoy the real benefits of land ownership" said Clyde Mansell.
The State government's Tasmania Together includes benchmarks to increase land ownership by the Aboriginal community. The benchmark for 2010 was 90,000 ha but to date less than 56,000 ha have been returned. The Tasmania Together's Progress Board says "The data trend is static and the 2010 target has not been achieved." Cassy O'Connor indicated a willingness on the part of government to honor those benchmarks and said "It is my role to advocate for land return, in consultation with the community. "
The Tasmanian Greens policy position is to "return to the Aboriginal community further land which is of spiritual, cultural, historic and economic significance." The Tasmanian Branch of the ALP says in their state platform on Aboriginal affairs "Labor will transfer to the Aboriginal community Crown Land identified as being of significant economic, spiritual, cultural or historical importance to the Aboriginal community."
All of this indicates that the expectation of the Aboriginal community that more land will be handed back, is a realistic expectation. In the meeting with the Premier, the Aboriginal community are calling for transfer to the ALCT of several further sites of significance including West Point Aboriginal Site (nungu), Sundown Point Aboriginal Site (laraturunawn), Trial Harbour Aboriginal Site (maynpatat), Rocky Cape National Park (pinmatik), Mt William National Park (wukalina), and Eddystone Point Lighthouse & Bay of Fires (larapuna). Note – place names in the Tasmanian Aboriginal language palawa-kani, are not capitalised.
West Point Aboriginal Site (nungu) includes a cremation site, hut depression site with eight depressions in a village setting, and stone arrangements. The area is being damaged by vehicles and motor-bikes. There are also shacks nearby which are supposed to be removed under the Crown Lands Shacks Act 1995. Removal of shacks has often been an emotive issue with one owner of a shack on a crown land lease saying to a Parliamentary enquiry "I have no qualms about them giving the land back to the Aboriginals but I do not see why it should be coming out of the pockets of the few shack holders they are taking the shacks from. Why can't we be compensated properly so that we can eventually get a shack somewhere else? Why should we be footing the bill? I really can't understand why."
Sundown Point Aboriginal Site (laraturunawn) has been a target for vandalism including several cases where slabs of engraved rock were removed. Two that were taken in the 1980s have been recovered but one taken in 1998 is suspected of being smuggled out of the state and sold internationally. The art has also been vandalized by being carved into, and painted on.
Trial Harbour Aboriginal Site (maynpatat) is close to the settlement and in need of protection.
All three areas are protected sites under the Relics Act, as well as State Reserves because of their Aboriginal heritage. According to ALCT they are a high priority to be managed for that heritage and should be returned to "the rightful custodians both in recognition of the cultural significance of the areas and as way of achieve proper protection."
Rocky Cape National Park (pinmatik) is an area which reflects Aboriginal life on the north-west coast when caves were first occupied about 8,000 years ago. Clyde Mansell of the ALCT explains "Aboriginal occupation and use of the area began shortly after seas reached their current level about 10,000 years ago.
The richness of the area's resources is shown by the vast cave middens that reveal the accumulated materials of 8,000 years of continuous occupation. These provide one of the largest and most complete records of the lifestyle of coastal Aboriginal people anywhere in Australia. The middens indicate that at various times seals, and fish were major items of food. These were supplemented by other game and by edible plants such as grass tree and fern. Middens also reveal a range of tools used for gathering and preparing food and for other cultural activities. It is appropriate that these caves be transferred to Aboriginal people."
The length of their association with Tang Dim Mer (one of the Aboriginal names for the area) gives it special significance to today's Aboriginal community, who maintain an ongoing presence at Rocky Cape. The area is visited frequently for cultural, spiritual and recreational purposes, and the Aboriginal community is actively involved in planning for its management.
The Aboriginal community in October each year conducts the Rocky Cape Festival. The festival includes cultural foods and sporting activities such as spear throwing. About sixty people attended the festival in 2011.
Mt William National Park (wukalina), Eddystone Point Lighthouse & Bay of Fires (larapuna) is an area where, prior to being moved away from their traditional landscape, Aboriginal people used the summit of Mt William as a lookout for sealers' boats and for lighting fires as a signal to the Aboriginal women living on the islands.
At Deep Creek there are large middens which are evidence that the Aborigines who occupied the area ate a variety of shellfish, including, mussels, warraner, muttonfish, limpets and periwinkles. There is also a burial site at Deep Creek, which holds the remains of Aboriginal women.
The area of Mt William National Park, including Stumpys Bay, Deep Creek and the Eddystone Point lighthouse provide a link for Aboriginal people to their ancestral and traditional homelands and an opportunity of maintaining a continuing participation in many cultural activities such as fishing, hunting and gathering. The ALCT say that "in particular Deep Creek holds very significant cultural and heritage values that need to be protected and maintained".
Linda Seaborn is a non-Aboriginal woman who support Aboriginal rights. She was a participant in the Oyster Cove land claim in 1987, the Rocky Cape land claim in 1991 and the campaign to protect kutalayna in 2010-2011.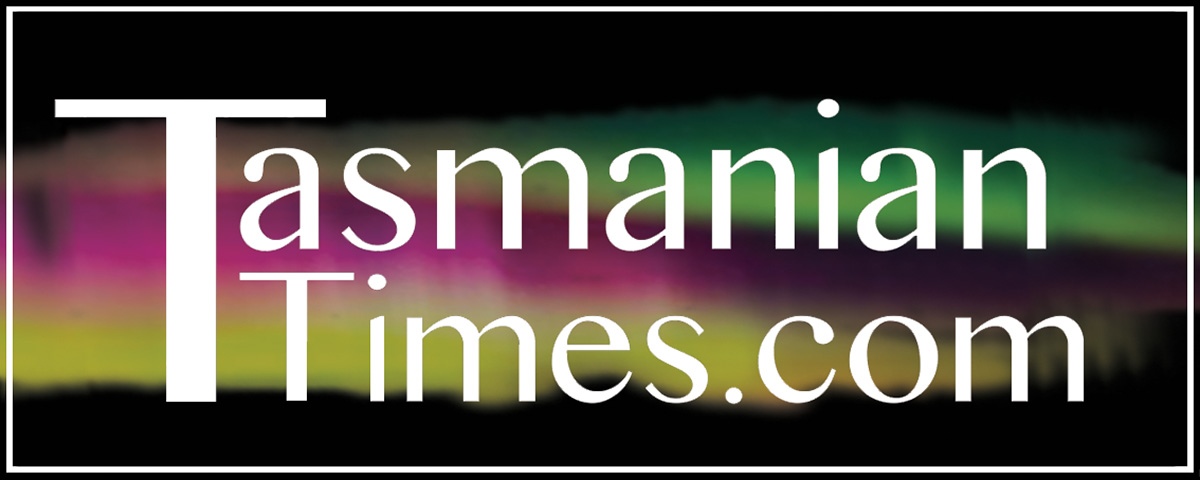 Author Credits: [show_post_categories parent="no" parentcategory="writers" show = "category" hyperlink="yes"]