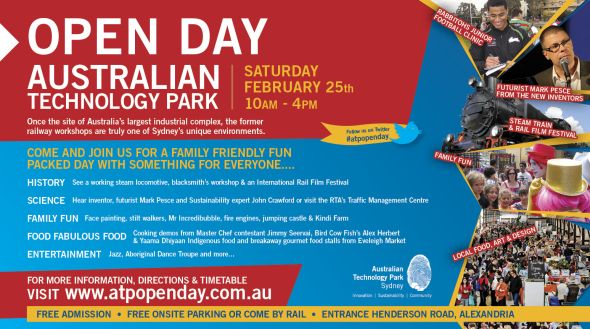 Details of the International Railway Film Festival Program that will take place as part of the Australian Technology Park's Open Day being held on the 25th February 2012.
This railway film festival is the first step to establishing an annual film event that will present a wide range of railway related heritage, feature, technical and social films using a similar railway film festival model developed by the International Union of Railways (UIC) who recently held their 19th International Railway Film Festival in Paris.
The film program is presented in 3 separate locations through the day with their own individual programs Please check details below.
Morning Session start in the Australian Technology Park's 500 seat theatre. 9.30am
A Tribute to JP McGowan "The Railroad Man"- JP Mc Gowan Australia's own Movie Producer of renown.
JP Mc Gowan was the son of an Eveleigh Railway steam locomotive driver who went on to make a large number railway related films in Hollywood in the early 1900's.
Indications are that JP Mc Gowan was able to learn his railway film stunt techniques that he developed through his father's employment as an Engine Driver at the Eveleigh Railway Workshops. Now the Australian Technology Park Redfern.
The research into both JP McGowan and his father's association with Eveleigh Railway Workshops is still in progress. This is introduced to us through the recently documentary Film "Stunt Love" (see below) directed by Matthew Bate with the support of the South Australian Film Co-operation and shown on last year on the ABC.
9.30 am "Stunt Love" The film story of JP McGowan Hollywood Producer life and his Eveleigh Railway Workshop background.
10.0 am A Complication from JP Mc Gown feature films prepared by David Donaldson of the JP Mc Gowan Society including footage from the THE LOST EXPRESS (1926, silent) with Helen Holmes THE HURRICANE EXPRESS a trailer on a JP McGowan Film .
10 .55am Seminar " How you can help our researchers find more about the Mc Gowan family connection with Eveleigh and the local community in the early 1900's.
Panel lead discussion lead by John J McGowan the author of the biography of J.P.McGowan entitled "J.P.McGowan – Biography of a Hollywood Pioneer" (2005) plus several local historians to contribute on potential research resource on JP McGowan's life at Eveleigh and the local area for a second addition of his book.
Finish By 11.45am for lunch and a Australian Technology Park speaker Mark Pesce on the Future of Technology.
Afternoon session in the Australian Technology Park's 500 Seat Theatre
1pm Introduction to this section of the film program, by Emma Woods the Australasian Railway Association ,Communications Officer who are leading the campaign for modernisation of Australia's Rail system. Plus Australasian Railway Association High Speed Train introductory footage .
1,10pm "Bound for the Future "17 Min Film on running the Bullet Train in Japan
1.30pm The Engineering Connection Design Technology behind the Bullet Train 30 min Film
2pm Modern Light Rail for City Transport- Modern Film "Trams
Without Wires" ( This being confirmed)
2.30 pm "Just Pilbara Trains 2005″ Australia leads the way in heavy freight movements by rail .
3pm " Bombay Railways " – A film on the social impact of rail on the city of Bombay India made by the BBC
3.40 pm "The Ballad of Betty and Joe" a short award winning light hearted film on life in Sydney's Devonshire St Railway Tunnel. Sponsored by Ballard Films 12min
.Morning Session the Australian Technology Park's 120 Seat Theatre
Films on the Eveleigh Railway Workshops and Sydney Heritage Light Railway System,
9.30 am Introduction by Eveleigh Railway Workshops historian Lucy Taksa and or AMWU state secretary Tim Ayres
9.40 am "Steam Power" film on the Locomotive workshops produced in 2001 by Lucy Taksa with the support from the AMWU The film includes the Blacksmith section of Eveleigh Locomotive Workshop working and other sections of the plant demonstrating the traditional skills of railway metal workers in the steam era..
10.00 am Program presented by Brad Powe, selected from the late Jim Powe's Visions of Steam catalogue. Jim's films illustrate the Eveleigh Large Erecting workshop's capacity to overhaul Steam Locomotives and the importance of retaining work skills related to the steam era.
11.00am " Shooting Through " Sydney Tram (light rail) System. (165 Min) Due to the time factor we will use about 60 min of the film. Copies of the film in DVD form will be available for sale on the day
Finish By 12noon for: The Australian Technology Park Speaker in 500 seat theatre
Afternoon Session the Australian Technology Park's 120 Seat Theatre
Establishing an Australian Railway Film Catalogue and the search for Lost Railway Films
1.pm Introduced by a speaker to be finalised with the National Sound and Film Archeive
1.10 pm Footage from recent DVD " Lost Australian Railway Films " Belbin Video Several Hour of railway film are available. to commence this session. 1hr
2.10 pm Island Shunters 1977 Produced by Tim Woolmer. The film shows
a day in the life of a shunting gang at Darling Harbour railway yards and looks at aspects of mateship and communication between the workers involved in this dangerous railway operation at the time . An AFI award winner of the best documentary in 1979 (bronze award). Made with the support of the National Office Rail Tram and Bus Union.
2.30 'Bundy's Last Great Adventure'.
The last possible serviceable bit of track in Queensland's Far North is the setting for Bundy's Last Great Adventure. A team of steam train enthusiasts, from all walks of life, take their beloved 'out of service' museum steam cane locomotive on its last memorable journey on small gauge tracks. It was for the 'team' a life experience that they could only do 'once' so they make the most of it. Directed by Larry Zetlin.
Seminar Room the Australian Technology Park 10am (Location)
The Train Roll On- Film and Seminar on the Future Potential of making Railway Related Films in Australia and Internationally. A session for local filmmakers
10am Introduction by modern Australian Film Maker and a Rail Industry representative followed by the film " The Train Rolls on" and open discussion
Interest in Railways as a film topic can be found in many ways and this interest is expanding in Australia and overseas. This section of the program draw attention to the CineTrain "Back on Track" International event who were late last year were looking for an international film crew of people for a project on the "Trans Siberian Railways"
We are not sure if any Australian film workers became involved, but the project we feel lay's the basis for a similar train film shoot across Australia at some time in the future. So we plan to show "The Trains Roll On"and arrange a discussion for established filmmakers on the possibilities for such a project in Australia
The background to the film "The Train Roll On" and French and Russian contacts behind this international project can be found at http://www.cinetrain.net/mvmt_films/cinetrain_2011_Eng.pdf
Seminar Room the Australian Technology Park 1PM
The Short Film Competition Screenings
Session Time details
1pm Session of Short Films Introduction by National Secretary or NSW State Secretary of the Rail Tram and Bus Union who have made a major contribution to preserving the tradition of railway related arts in the Australian Railway Industry and who are a major sponsor of this Railway Short Film Competition
. Followed by short film entries and judging.
1.10 PM First Australian Railway related Short Films
This competition in the short time available to us has attracted the interest of a number of Sydney Film Schools. Film makers from all states are expected to take up the challenge with a short film related to some local railway subject that interests them. The hope to show up to 20 short films and will except entries up until the final day at the Seminar room
This competition aims to encourage more Film-maker to focus on use Australian Railways as a background for their film work as part of the ongoing public interests in railway related matters.
The details for this Railway Short Film Competition are being looked after by by two members of our Inaugural International Railway Film Festival team, Tom Cowan and Gregoire Liere, a talented Film School student
"Tom Cowan is a pioneer of IMAX films, a double AFI winner and an Emmy nominated cinematographer. He has directed many shorts and feature length films including The Dancing Class, The Office Picnic, Journey Among Women and Orange Love Story. He has been the DOP on over 20 feature films including Mouth To Mouth and Winter of Our Dreams. Tom shot the highly successful IMAX film Antarctica which won the Prix du Jury at the Festival de la Geode – the major award for giant screen films. Tom also assisted at the birth of the Australian Film Television and Radio School by shooting seven films of the first intake of students including Gillian Armstrong, Chris Noonan, James Ricketson, Graham Shirley and Philip Noyce."
We are calling for short films on the idea of 'My Train' with an emphasis on entertaining, challenging, and informative shorts about the Australian rail networks. The competition is open to all Film Maker Groups, Students, Railway Organisations, Businesses, Unions and Enthusiasts. See attached details of how to enter the Railway Short Film Competition.
Further details available from The Eveleigh and International Railway Film Society secretary Brian Dunnett at: bdunnett@aapt.net.au Web site eveleigh-railway-film-fest.com.
NB
Several other import films we considered for this Inaugural International Railway Film Festival but were unavailable included:
Building a Railway Engine ( steam) made in 1925 in South Australia. This is an important film for a skill based program of the type that is proposed to be developed in the Large Erecting Shop at the Technology Park.
The Railway Children
= The Railway Children (film) 110 Mins The Railway Children is a 1970 British drama film based on the novel of the same name by E. Nesbit. There is current interests in bringing an award Theatre version of this railway story currently playing in Canada ( formally in London and York) to Australia in the not so distance future.
Interests in follow up activity to this Inaugural International Railway Film Festival program has been shown by other railway organisations. A railway film festival is being considered for inclusion in the 100 anniversary program of the turning of the first sod for the Trans Content Railway (from Adelaide to Perth) that will take place in Port Augusta during September later this year.
Download:
EveleighRailwayFilmFest-Program.pdf
Brian Dunnett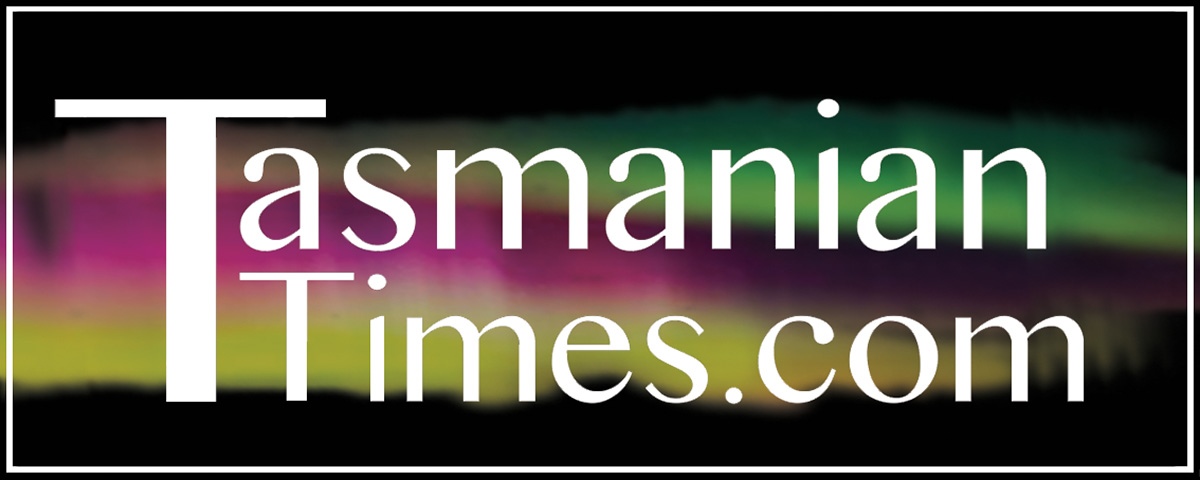 Author Credits: [show_post_categories parent="no" parentcategory="writers" show = "category" hyperlink="yes"]