Nick Smith
It was a memorial service fit for one of the legendary kings of Fleet Street, a Rothermere, Beaverbrook or even a Murdoch. The congregation spilled into the aisles of St Bride's church, the choir in place, as the rector started the bidding-prayer. Handel's Largo from Xerxes had just rung out from the organ pipes, the melody pulsating through the Wren masterpiece, drifting across its cobbled courtyard and leafy graveyard and into the alleyways that are the capillaries of an artery known as "the street of dreams", "the street of adventure".
It was all too much for Don Bentley and he struggled to hold back the tears. He didn't want his old colleagues on the Independent newspaper see him cry, and worst his young son and wife who had flown with him to London from Australia to say farewell to a dear friend.
Bentley had been in the church, built in 1672 after the Great Fire of London, before, for thanksgiving and memorial services, but they never touched him as this service did today. He had a knot in his stomach, felt sick and was in need of a strong drink. Not only had the subject of the memorial service, Nick Smith, been close to him through good times and bad, but he would never have dreamed that a mere sub-editor, a worker bee of Fleet Street have would have been afforded recognition at St Bride's, the spiritual home of the printing and newspaper industry in London for centuries, which remained as such even if the newspapers once centred in the area had now moved to high-tech plants on the city's fringe.
The service said just as much about the status and craft of sub-editing as it did about Nick Smith. In an age when the role of the sub-editor had been downgraded in the newspaper trade, with cost-conscious owners championing spell checks and computer-driven page design and editing – questioning the need for sub-editors altogether – it appeared the sub-editor ruled supreme, if only for a day. Fleet Street might have died as a magical entity, dead and buried like the 64-year-old Nick Smith, who had passed away some months previously, but it was belatedly recognising the sub-editor as a pillar of what had been, as stoic, solid and vital as the foundations of St Bride's which had enabled it to survive the bombs of World War II.
For those who didn't know, and there could have been few in St Bride's that day, sub-editors had traditionally driven the production process of newspapers, taking the raw copy produced by reporters and turning it into edited pages. They were the glue that held a newspaper, and an industry, together.
As with Nick Smith, Bentley and St Bride's were old friends. He had discovered the church as a messenger boy when he took short cuts from Fleet Street, through the Old Bell pub and across the church's courtyard to narrow roads holding newspaper offices crowded out from "the street" itself. What intrigued him initially, staring up at the church from the cobbled courtyard, was the tiered steeple, which he would later learn had inspired the design of tiered wedding cakes.
Still a teenager, he also had stared in wonder at the intricate, gold-leafed interior of the church and later had explored its crypt, where roman ruins, the streets of Roman London, had been discovered under its foundations after it was partly destroyed in WWII and then rebuilt.
Bentley, like some youthful character from a Dickens novel with messenger boy's boots made for walking, characters who had trod those same streets, had not known St Bride's as the spiritual home of Fleet Street at first, and this recognition would come later; when he joined Fleet Street's ranks as a journalist and was privy to its rituals. These included memorial services to the good and great of Fleet Street, the high-ranking of the profession's pecking order – owners, editors, political editors, news and foreign chiefs of staff.
Bentley had never felt melancholy on these occasions. Often he had not known the subject of the memorial services intimately – they had merely given him a job – and his presence was out of respect. Now jet-lagged and weary from the flight from Australia, and fighting back tears, he listened to a service of thanksgiving for the life of Nick Smith, one of Fleet Street's lesser souls, who had touched all these who knew and worked with him, with his professionalism, skill, kindness and good humour.
Bentley had met Smith when they both worked on the foreign desk of the Independent in the 1990s, before Bentley had decided to start a new life in Australia and Nick Smith had started another stage of his career, on the Financial Times.
Nick Smith had never aspired to be anything but a sub-editor and his obituary in the Independent had noted that this was the only time his name had ever appeared in the newspaper. It was the same with everywhere else he had worked after initially training as a reporter in South Africa and discovering polishing and honing other people's work in the Rand Daily Mail in Johannesburg, The Times of London and then the Independent and Financial Times, was more to his literary taste.
The Independent obituary described Nick Smith as a supreme example of a journalistic breed which had become scarce, though not extinct. He was a skilled sub-editor who took an enormous pride in improving, and rescuing, the work of others. He showed no desire to move on to writing or executive positions, once describing his career aim as "well-paid obscurity".
As mourners huddled in tight groups outside St Bride's before the service, there was much discussion about his skill, and his ability to come up with the perfect headline that others had struggled with. Sub-editor colleagues stuck on a headline would invariably toss the story to Nick Smith.
As the Independent obituary read: "The greatest tribute one can pay to Nick Smith was that, when your copy was given the Smith treatment, you still fondly believed that it was your copy. With patience and care, he corrected grammatical and factual mistakes and removed misjudgments. Who could complain that their copy was irretrievably better?"
Bentley often wondered how he and Smith had become such great friends. Bentley was from the old school of hard-drinking, sometimes hard-smoking journalists who rushed to the pub at lunchtime, or during the evening break when he was later a sub-editor.
Nick Smith eschewed the pub. He was in fact the antithesis of the old school journalist. He was of slender build and mad on cycling. Another passion, learned in South Africa, was wind-surfing and he would spend a couple of hours wind-surfing on wharfs in the London docklands before turning up for work in his lycra cycling outfit. Bentley remembered Smith spreading his sweaty lycra on the vents for the heating system in the Independent's office.
Nick avoided the canteen and pub grub. His diet consisted of what one former colleague described as "sinister, macrobiotic packed lunches".
If Smith ever annoyed or irritated Bentley in the cauldron of the crowded, pressured foreign desk of the Independent it was when came around desks distributing nuts and sesame seeds.
"Fuck off, Smith," Bentley would shout, spitting out the seeds Smith had insisted he at least try.
Bentley had warmed to Smith in part because they had both worked in South Africa, and had many a tale to relate about mutual friends and colleagues they had known there. Although born in Britain, Smith had gown up in Southern Africa where his father worked as a metallurgist in the mining industry.
Smith had finally drifted back to London in the 1980s, troubled by the politics of white domination in his adopted country. He may have worked on newspapers opposed to the segregation policies of the South African government, but he found apartheid too hard to stomach in the political turmoil of South Africa following the Soweto uprising of 1976.
Bentley had never known Smith as a drinking partner until he returned to London having failed to find work in Australia, in need of money until a job he was promised eventually materialised. It had been a tough time in Bentley's life, having left his wife and son in Hobart to return to Fleet Street and he did not know how long he would be away. Friends had put him up and when fearing he was becoming a burden on them, and looking for a flat to rent, Smith stepped in and offered him a room. Smith had never married and lived in a bachelor apartment in south London. The rent to be paid was a couple of bottles of South African pinotage three times a week, which both Smith and Bentley drank into the night, telling journalism stories. It was not until this time that Bentley realised Smith had a fondness for alcohol.
Smith and Bentley had lost touch after Bentley returned to Australia but Bentley believed they had a friendship – like many in journalism – that would endure and they would pick up again as soon as they saw each other. Bentley always told himself when feeling guilty about not contacting friends, usually at Christmas, that friendships were worth more than tittle-tattle over the internet.
But Bentley never had the chance to see Smith again. He received a call just before Christmas to say Smith had been suddenly taken ill on a cruise from Scotland to Greenland, and he had been diagnosed with terminal cancer. He died a short time later but Bentley had managed to send a card when Smith was near death, recalling their pinotage evenings, and friends who were with Smith in his hospice reported that this had brought a smile to his face when it was read to him.
After the memorial service, the journalists held a wake in the Old Bell. Smith had been one of the best headline writers Bentley had ever known and he wondered what Smith would have made of the occasion, and if someone had written a report of it, what headline he would have put on the copy.
"Sad service, even the church was in tiers," was all Bentley could come up with.
Charles Nicholas Smith, journalist: born Chelmsford, Essex 11 August 1947; died London 8 November 2011.
• Breaking news: Journalists Marie Colvin and Remi Ochlik killed in Syria
American correspondent Marie Colvin and French photographer Remi Ochlik were killed in the besieged Syrian city of Homs on Wednesday when rockets fired by government forces hit the house they were staying in, opposition activists and witnesses said.
At least two other journalists and possibly more were wounded in the attack, the Syrian Network for Human Rights said.
One of the wounded was named as British photographer Paul Conroy, the other as Edith Bouvier of France's Le Figaro newspaper. She was said to be in serious condition.
A witness contacted by Reuters from Amman said shells hit the house in the opposition-held Baba Amro district of Homs which was being used as a media centre. A rocket hit them when they tried to escape.
Colvin and Ochlik were both prize-winning veterans of wars in the Middle East, Asia and elsewhere.
The British-based Colvin, who worked for the Sunday Times, lost an eye when she suffered a shrapnel wound while working in Sri Lanka in 2001. In public appearances after that attack, she wore a black eye patch.
Among her awards was a Martha Gelhorn Prize in 2009 for distinguished work over many years
Ochlik was born in France in 1983 and first covered conflict in Haiti at the age of 20. Most recently he photographed the revolutions in Tunisia, Egypt and Libya.
He won first prize for general news in this year's World Press Photo awards for a photo of a rebel fighter in Libya and ran his own agency, IP3 Press.
In Paris, Reporters Without Borders said Bouvier working as a freelancer for Le Figaro newspaper.
Video broadcast from Homs showed the bodies among the rubble.
"We don't know if the building was deliberately targeted… we urge Syrian authorities to stop bombing Homs, said its Middle East director, Soazig Dollet.
Activist Abu Thaer said four journalists were wounded. They were being treated in a makeshift hospital but there was nothing that could be done for them and they needed to be urgently evacuated.
"There is hardly any medical equipment or medicine to treat people," he said on Skype.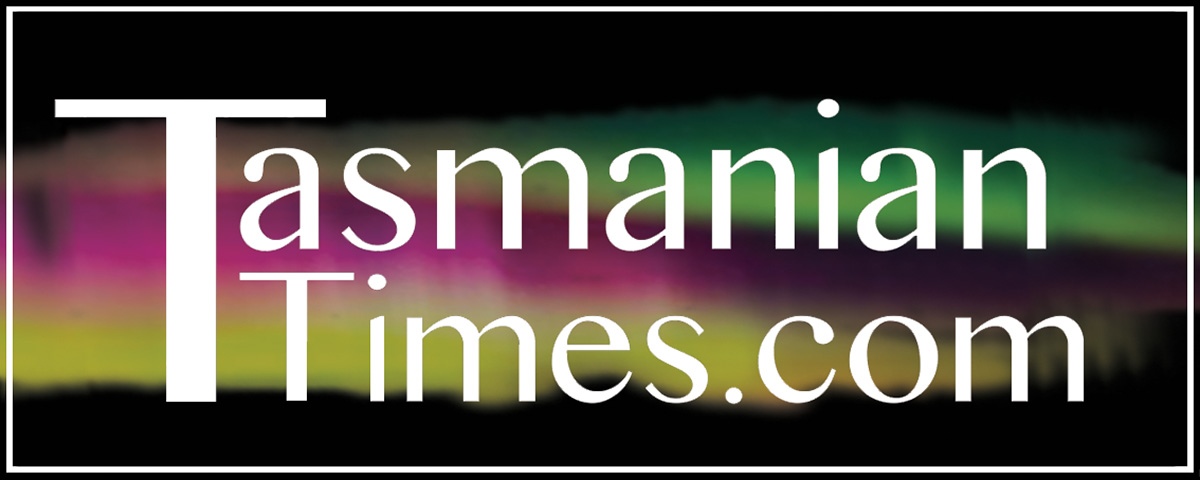 Author Credits: [show_post_categories parent="no" parentcategory="writers" show = "category" hyperlink="yes"]