Pic: Matt Newton http://www.matthewnewton.com.au

Pic: Matt Newton http://www.matthewnewton.com.au
A new campaign targeting Ta Ann Tasmania and their ongoing use of Tasmanian high conservation value (HCV) forests launches today. Taan.com.au is a partnership between Markets for Change, Huon Valley Environment Centre and The Last Stand.
In a first for the ongoing campaign to protect Tasmania's HCV forests the website initiates a cyber action directly to the Japanese customers of Ta Ann, asking them to stop buying the end product of Tasmanian forest destruction and to look behind the glossy veneer of spin by Ta Ann and their supplier Forestry Tasmania. The aim of the campaign is for Ta Ann to move into a truly eco-friendly wood supply that does not include HCV native forests through a rapid transition to FSC-certified plantation sources.
This online arm of the campaign will be accompanied by a flyer that will be letterboxed to homes in Tasmania making it clear that it is the wood supply agreements between Ta Ann and Forestry Tasmania that lie behind the ongoing logging of HCV forest areas supposed to be under a logging moratorium as of last year. This morning conservationists participated in a protest in a logging area in the Picton Valley, with Japanese banners, calling on Ta Ann's customers to stop selling Tasmanian forest destruction. Online pictures will bring the customers to the clearfell.
Markets for Change, Corporate Liaison Peg Putt said, "Ta Ann can choose to be part of the solution or part of the problem when it comes to Tasmania's natural forest of high conservation value. At the moment they are holding fast to unacceptable logging of irreplaceable forests of outstanding global value and then trying to green-wash the source of their wood supply. They point to the size and age of the individual logs they mill from those forests, as if that excuses where the wood comes from – it doesn't."
"Customers of Ta Ann promote their wood products as eco friendly, but this is not so for as long as they accept wood from these highly controversial sources, let alone when it is misrepresented as plantation and planted forest," Said Ms Putt.
"The people of Tasmania are being misinformed about the role of Ta Ann in driving forest destruction and our leaflet drop aims to correct that misinformation. We are pleased that this can now directly refute Ta Ann's renewed effort to portray themselves as innocent bystanders to the logging and destruction HCV forests they just happen to use for their product." Said Jenny Weber of The Huon Valley Envrionment Centre.
"This morning, fifteen people walked in to an area in the Picton Valley where old growth forests are being destroyed for Ta Ann. Forestry Tasmania claims in official reports that this area is a key target for Ta Ann, yet this forest has ancient rainforest species and is within 2km of one of Tasmania's most significant indigenous cultural sites,' Jenny Weber said.
"We are bringing the community and Ta Ann's Japanese customers straight to the clearfell and straight through the spin with this innovative new campaign, website and cyber action. Japanese companies like Sekisui House, Eidai, Daiwa House and Panasonic must stop selling products that are sourced from Tasmanian forest destruction" concluded Ula Majewski, spokesperson for The Last Stand.
• See www.taann.com.au
• HODGMAN'S WOODCHIP TRADE MISSION A WASTE OF TIME
Nick McKim MP
Greens Leader
Tuesday,1 February 2012
The Tasmanian Greens today dismissed as fanciful the Opposition Leader Will Hodgman's proposal for an overseas wood-chip trade mission with the Premier to sell Tasmania's unwanted native forest woodchips.
Greens Leader Nick McKim MP said that Mr Hodgman was being naïve if he thought that green-washing the Tasmanian timber industry would lead to a recovery in demand for Tasmanian woodchips.
"The industry is collapsing around his ears, and all Mr Hodgman has come up with is disappearing overseas to spin fairytales about Tasmania's environmentally responsible timber industry," Mr McKim said
"The Tasmanian Greens will stay behind and focus on the one thing that will actually improve our market competitiveness, which is ending the logging of high-conservation value forests and shifting to a sustainable plantation-based model."
"Tasmania's timber market has collapsed precisely because the timber industry's decades of lies have caught up with them, and all that we now hear from the Leader of the Opposition is an argument for more of the same."
"What Mr Hodgman doesn't realise is that international markets are no longer interested in woodchips from high conservation value native forests, and the pile of unsold woodchips on the Bell Bay wharf is the proof."
"International markets are smart enough to see through Mr Hodgman's green-washing, and all the overseas trade missions in the world won't make a difference until the industry changes its practices."
• SENATOR THE HON RICHARD COLBECK
Senator for Tasmania
Shadow Parliamentary Secretary for Fisheries and Forestry
Shadow Parliamentary Secretary for Innovation, Industry and Science
OPINION
Forestry saga drags on
When is enough enough?
An Interim Conservation Agreement was signed last month between the State and Commonwealth Governments and didn't it produce a commotion!
It was determined 2000ha should be accessed by Forestry Tasmania to meet existing contracts while 428,000ha would be put into interim reserve until further assessment was conducted.
This produced many a tantrum from Bob Brown and his cronies, but really it was just a taste of the wobbly they will throw if the conservation movement doesn't get every single demand met when this sham process finally concludes.
The forestry negotiations process has been a complete failure and this is demonstrated in a number of ways.
Firstly, it was hyped up as a peace process to resolve the conflict in our forests once and for all.
If anything the protests have intensified – in the forest and in our markets. The ineptitude of the State and Federal Labor governments has allowed the green groups' claims to be used as a weapon against our industry in local and global markets.
You have to give credit to the environment groups' marketing skills. They have nearly every media outlet using their language and creating the perception in the community that 430,000ha or even up to 572,000ha is going to be SAVED.
No mention that these areas are merely "claimed" by environmental groups as "high conservation value" (HCV). None of it has been formally assessed as HCV nor in fact is there, or will there, be any definition of HCV determined under this process. Thus the environment crusaders are free to run around merrily making their claims with impunity
The fact is that FT will not be able to meet contractual obligations for sawlog supply as promised to industry if anywhere near 430,000ha is reserved. So how can there be peace in the forests?
How is this process going to work? And under what principals will the assessment be conducted if there is no definition of HCV?
My guess is that there will be attempts to redefine the principals under which the Regional Forest Agreement (RFA) assessments were conducted – the JANIS and CAR principals – to ensure the outcome is what the green groups want.
The JANIS and CAR principals were established to define areas and ratios for protection during the development of the RFAs and they form the foundation of many of our conservation decisions.
They were developed over a considerable period and with extensive consultation.
The unfortunate thing is that this "redefinition" will happen inside the black box of the Intergovernmental Agreement process. There is no opportunity for peer review or scrutiny and – once the modified principals have been used in Tasmania – the pressure will be on to transfer them everywhere else.
Every land user in the country will be accused of being in breach of these principals and pressured, some might say blackmailed, into locking up more of our productive land.
Concern over this process should be widespread – not just in Tasmania.
Talk about putting Dracula in charge of the Blood Bank.
It is well known that it is the ambition of the Australian Greens and environment groups to end all activity in our native forests.
Senator Bob Brown has said so, as has his colleague Christine Milne.
Greens groups told Smithton saw miller Glenn Britton on the first day of the original Statement of Principals process: "If you don't go along with what we want, we will do to you what we did to Gunns." – that is, destroy your business and markets.
They also said in the Mercury newspaper on the 4th August last year that there would be no peace while there is a chainsaw in the forest – but it's ok to have a chainsaw in the forest if you are using it to cut branches out of trees to put up protest platforms.
I know I have said this before but it is worth repeating: Gunns' move out of native forest activity was an opportunity that now looks wasted.
Gunns Ltd's exit from native forests provided an opportunity to reduce the intensity of harvest across the State, giving better environmental, forestry and economic outcomes but the Greens, Labor and the environment groups could not accept that.
The Greens, Labor and the environment groups are instead intent of squeezing what is left of the industry into an ever smaller area. This will most likely result in higher harvest intensity, bringing us more pain in a few years time and certainly no peace.
• ABC Online: Workers fight sawmill shutdown
Sawmiller McKay's Timber will face an emergency industrial hearing into what the forestry union is calling a breach of the company's workforce agreement.
McKay's Timber has stood down 30 workers from its Bridgewater and St Helens mills after Artec shut down its Bell Bay woodchip mill for a month.
The closure means there is no outlet for McKay's woodchips.
The forestry union applied for Fair Work Australia intervention because it says the company failed to consult workers before standing them down.
Spokesman Leo Skourdoumis says the award workers are under states that the company must offer them the opportunity to exhaust accrued entitlements.
He says the company is treating its staff as second class workers.
"To be quite frank with you, the CFMEU is thoroughly sick of it."
McKay's Timber has been contacted for comment.

Bryan Green on an earlier trade mission to Asia
• Bryan Green to visit woodchip buyers in Asia
The Tasmanian Premier has revealed her Deputy, Bryan Green, will fly to Japan and China to drum up markets for native woodchips.
Lara Giddings' announcement trumped an invitation from the Liberal leader, Will Hodgman, for her to join him on an urgent trade mission to rebuild the timber industry.
Mr Hodgman says other states have no trouble selling native woodchips.
"There is a real political issue here. The Greens have trashed our markets and I want to join with the Premier and rebuild them."
But Lara Giddings says the Government already plans to send the Deputy Premier to China and Japan but his itinerary is still being finalised.
"Forestry will be part of his visit to both China and also Japan but there's other elements to that trip which he will be part of but I can't unfortunately tell you right now," Ms Giddings said.
The Tasmanian Greens Senator Christine Milne says the Premier should not have approved the trade mission because it could threaten the federally-funded forest peace deal.
"That would be seen as an ultimate betrayal and it would be effectively the Premier tearing up the intergovernmental agreement.
"Will Hodgman can keep on talking about destroying forest but he needs to recognise international markets are coming to the point where they are supporting the protection of high conservation forests," she said.
The Deputy Premier, Bryan Green, is due to fly to Asia later this month.
First published: 2012-02-01 02:20 AM
• The Problem is the Product, Not the Pitch
Nick McKim MP
Greens Leader
The Tasmanian Greens today called on the Minister for Forests Bryan Green to be up front with the Tasmanian people about exactly what message he will take to Asian woodchip buyers about Tasmania's woodchip industry.
Greens Leader Nick McKim said that if Mr Green was planning to tell international woodchip customers that everything was fine in Tasmania's forests, the trip would be a waste of time and money.
Mr McKim also refuted any suggestion that he first heard of the Minister's overseas trip via the media, saying the Premier had telephoned to inform him of Mr Green's trip prior to announcing it to the media yesterday.
"Instead of going in for the big sales pitch, Labor should be putting its effort into ensuring that the dual conservation and restructured industry goals of the IGA are being met so that Tasmania actually has a product that appeals to the market," Mr McKim said.
"There's no point trying to convince international markets that everything is fine in Tasmania's forests, when the destruction of high conservation value forests is still continuing."
"While the Greens continue to support the IGA process, we are not signatories to it, so it therefore remains the responsibility of the State and Federal Labor Parties to ensure that the agreement delivers on its goals."
"Tasmania will never have a positive message to sell about its timber industry while Labor allows logging to continue in the identified high conservation value forests to be verified for protection under the IGA."
Mr McKim also said that the Liberal Leader Will Hodgman's ground-breaking observation today of a "rift" between Labor and the Greens over forestry was laughable.
"I'm very glad that Will Hodgman has noticed a difference between Labor and the Greens on forestry policy, although we've hardly kept this secret."
"I would have thought that the hundreds of press releases and public statements the Greens have made criticising Labor's failure to implement the IGA would have made that loud and clear."
Mr McKim also said that the Tasmanian Greens strongly support the role that former Greens leader Peg Putt continues to play in the debate.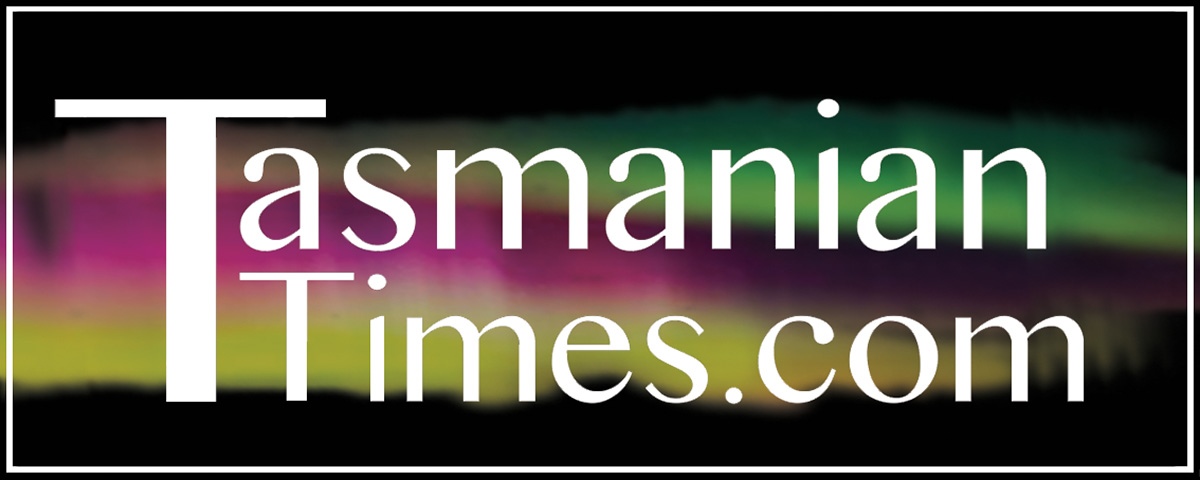 Author Credits: [show_post_categories parent="no" parentcategory="writers" show = "category" hyperlink="yes"]