Lara Giddings, MP
Treasurer
Wednesday, 15 February 2012
Strong Progress on Savings Strategies
Treasurer Lara Giddings today released the latest Progress Report on the Government s savings strategies.
Ms Giddings said the report showed Government was making strong progress towards its overall savings target of $289.7 million for 2011-12 as part of a $1.4 billion reduction in spending over four years.
Ms Giddings said implementation of a range of measures, including the State Service Wage Policy, increased dividends from GBEs, and changes to State taxation, were progressing well although GBE profitability and tax revenue had been eroded due to the current financial climate.
Tasmania has now lost $1.9 billion in GST and State tax revenue since the start of the Global Financial Crisis and we have no choice but to reduce government spending in response, Ms Giddings said.
I take no pleasure in making these savings, particularly when they affect services in key areas like health, education and police.
But as the Progress Report shows, where possible we are reducing costs like phones, travel and cars, and cutting the bureaucracy.
In DHHS, for example, we have reduced middle management positions and announced a restructure to cut departmental staff by 150 Full Time Equivalents (FTEs).
As at 10 December 2011, DHHS had achieved a reduction of 84 corporate administration positions.
Ms Giddings said most agencies were on track to achieve their savings targets for 2011-12.
I thank all staff for their diligence in achieving efficiencies and delivering better value for money for taxpayers.
Across the public service an overall reduction of more than 800 FTEs had been achieved as at December, while attempting to minimise the impact on frontline services and without the need for involuntary redundancies.
Politicians are bearing their share of the cuts.
The Report shows Ministerial and Parliamentary Support staffing has fallen by almost 8 per cent (12 out of 151) since June 2011 and 17 per cent (29 out of 168) since I became Premier in January 2011, but we still need to do more to meet our savings targets.
In comparison, DHHS has lost less than 3.8 per cent of its staff (375 out of 9879) and Police and Emergency Management has been reduced by 2 per cent (34 out of 1611).
Achieving the required savings in health remains the biggest challenge due to a delayed start and the long lead-in time required before some reforms start to deliver results, but as at the end of December DHHS had achieved savings of more than $40 million with six months to go in 2011-12.
The Department of Justice has made good progress on its savings measures, however unforseen cost pressures in the Prison Service have required an additional allocation of $2 million for 2011-12."
And …
2011-12 Mid Year Financial Report
Treasurer Lara Giddings today said the Mid Year Financial Report again highlighted the need for the Government to stick to its strong budget management strategy.
Ms Giddings said the Report showed the Government remained on track to avoid going into net debt and pointed to welcome resilience in the Tasmanian economy in the face of the challenging global financial situation.
However, further falls in GST and State taxation revenue meant a return to a Budget surplus would take longer than first expected and the Net Operating Deficit would rise to $246 million for 2011-12.
Ms Giddings said that while the 2010-11 Mid Year Financial Report was virtually a mini-budget due to the urgent need to rein in spending, this year s report contained no new savings or revenue measures.
This report shows the Government needs to maintain the strong fiscal discipline we began 12-months ago and I am determined to ensure that we do so, Ms Giddings said.
Tasmania has now lost $1.9 billion in GST and State tax revenue in the wake of the Global Financial Crisis.
There has been no change in our savings targets and the policies we have put in place to achieve them will remain.
The Report warns that the unfolding European debt crisis remains a risk to the Tasmanian economy while the high Australian dollar continues to weaken demand for our exports and tourism sector.
In these difficult times, the best thing the Government can do to support our economy is reduce spending in line with falling revenue to avoid net debt.
Going into debt would mean funds that should be spent on services would instead be wasted paying bank interest, and fragile business and consumer confidence would be further eroded.
Due to the long lead time for the Department of Health and Human Services to realise its $100 million savings target the report shows health is currently $25 million short of being on budget.
It is vital that our health system reduces costs and operates more efficiently, particularly in light of the national health reforms starting on 1 July.
But achieving the full savings required in 2011-12 would mean deeper and faster cuts than we have already made with a greater impact on services, and I do not believe that is justified simply to meet the arbitrary deadline of the end of this financial year.
Ms Giddings said that despite the need for reduced Government spending and risks from the global financial uncertainty, there was still cause for optimism about the Tasmanian economy.
It is encouraging that the Report forecasts continued growth in employment and unemployment predicted to remain below six per cent.
The Budget has lost $26.6 million in revenue from duty on conveyances due to the weaker property market but a rise of $9.8 million in payroll tax reflects ongoing strength in our labour market.
The Report also points to growing private business investment and a positive outlook due to large investments in dairy, irrigation and Hydro s $400 million Musselroe wind farm.
Despite the high dollar and challenging global market, our international exports have been growing and Tasmania s Gross State Product is still expected to rise by 1.5 per cent in 2011-12.
Population growth is expected to remain around the 0.6 per cent trend rate despite some migration of workers to booming resource-rich States.
Tasmania is not alone in facing challenging times and my Government is determined to keeping making the strong decisions needed to position the State for a better future, Ms Giddings said.
• Read for yourself …
Links to financial reports via here http://www.treasury.tas.gov.au/
http://www.treasury.tas.gov.au/domino/dtf/dtf.nsf/LookupFiles/2011-12-MYFR.PDF/$file/2011-12-MYFR.PDF The 2011-12 Mid-Year Financial Report
http://www.treasury.tas.gov.au/domino/dtf/dtf.nsf/LookupFiles/Budget-Savings-Strategies-Q2-2011.PDF/$file/Budget-Savings-Strategies-Q2-2011.PDF The Treasurer released the second Progress Report 2011-12 Budget Savings Strategies – December Quarter 2011
• MID YEAR FINANCIAL REPORT
State Tax Reform Growing More Urgent
Tim Morris MP
Greens Treasury Spokesperson
The Tasmanian Greens today said the Mid Year Financial Report 2011-12 contains no great surprises about the state's finances, but once again highlights the urgent need for state-based taxation reform.
Greens Treasury spokesperson Tim Morris MP said that with seven out of nine departments achieving savings targets, the State Government's budget cuts are tracking moderately well, which should bolster community and business confidence.
"There's been some good progress in achieving the targeted budget savings, but it's imperative that the State Government maintains fiscal discipline to manage the predicted further drop in GST receipts," Mr Morris said.
"The volatility of GST revenue is the single biggest threat to maintaining Tasmania's Budget, which is why there's an urgent need for the State Treasurer to outline her plan for dealing with Tasmania's inefficient, unfair and unsustainable state tax system."
"The Federal Treasurer is threatening to further reduce Tasmania's GST receipts if there's no state-based tax reform, and by killing off the state taxation review process last year, State Labor and Liberal have left Tasmania exposed."
"The community sector and businesses continue to call for reform of state based taxes and Labor and Liberal both have their heads in the sand."
"The report also confirms that the $270 million received from the Australian Government for the Royal Hobart Hospital will impact negatively on Tasmania's share of GST revenue in coming years."
Mr Morris said that while some good progress was being made in the productivity of the public sector, there is more work to be done to improve efficiency while maintaining community services.
"Health is the Department that stands out for not having achieved its budget savings so far, and while they may have been slow out of the starting block, efforts need to be redoubled to reduce unnecessary bureaucracy whilst maintaining front line services."
"On the upside, it's pleasing to see that payroll tax receipts have gone up by $9.8 million, reflecting an increase in employment and a general lift in business confidence," Mr Morris said.
• SKILLS INSTITUTE TO MOVE HOBART AUTOMOTIVE TRAINING
The Skills Institute has announced it will be phasing out the use of its automotive training workshop in Hobart over time, to eventually deliver all its automotive training through its state-of-the-art facility in Launceston.
Skills Institute CEO Malcolm White said the Hobart facility, located in the basement of the Institute's Campbell Street building, was no longer at industry standard.
"With costs well above revenue and no capital readily available to improve the facility, it makes sense to deliver our automotive training from our workshop in Launceston," Mr White said.
"The northern facility is large and well-equipped to deliver high quality light and heavy vehicle training."
Mr White said automotive teachers would continue to operate in Hobart, working with apprentices and employers in their workplaces.
"We've already talked to our major automotive employers in Hobart and they understand the reasons behind the move," he said.
"Employers see the value in occasional intrastate travel where the equipment is of a high standard, which has been demonstrated in other industries, such as plumbing and gas fitting, where apprentices from all over the state travel to our high quality facility in Claremont."
• ABC Online: Unemployment rises in Tassie, falls nationally
Tasmania's unemployment rate rose sharply in January.
The rate jumped from from 6.3 per cent to 7 per cent in seasonally adjusted terms, and in trend terms, the jobless rate rose from 6.2 per cent to 6.6 per cent.
The state's result goes against the national trend, which has seen a shock fall.
The Premier, Lara Giddings, blames Australia's two-speed economy.
"Tasmania is in the slow lane, this is the reality of it," she said.
"But that means that our economic development plan is even more important.
"It means that the government sticking to its fiscal strategies is even more important."
The State Opposition is blaming the result on forestry job losses over the month.
Economists surprised
Most economists expected the sluggishness in the non-mining sectors of the economy to push the national unemployment rate higher to 5.3 per cent.
But official figures from the Bureau of Statistics today show the jobless rate fell to 5.1 per cent.
Read the rest, ABC Online HERE
• ABC Online: Business community nervous
The Premier has used a business lunch to defend her financial management.
A budget update has revealed this year's deficit will double from estimates to $246 million, due to two government departments failing to make targets, and declining GST receipts and state tax revenue.
250 business people from across the state came to Hobart to hear the Premier's explanation.
Ms Giddings says she will not deviate from her savings strategy to keep Tasmania out of net debt.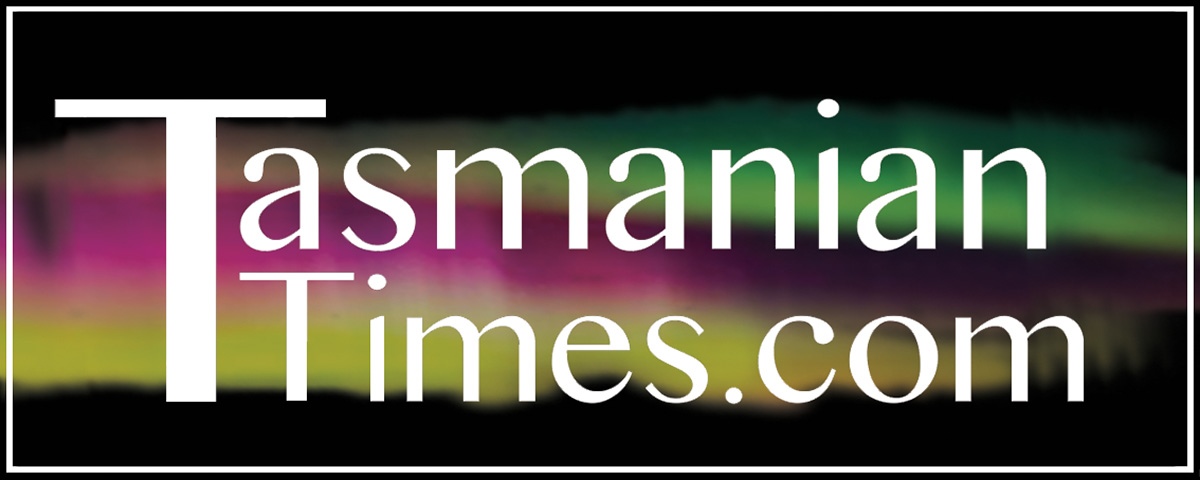 Author Credits: [show_post_categories parent="no" parentcategory="writers" show = "category" hyperlink="yes"]