Huon Valley Guessing Games: Whatever it is that is happening in the Wilmot Road, Ranelagh, "temporary" caravan park development application (DA) saga, it is going on behind the closed doors of RMPAT (Resource Management and Planning Appeal Tribunal). As I suggested in 'Council gets it wrong — again' (here), there is a strong scent of intrigue about this fascinating case.
It seems the applicant for this project — on which work has forged ahead despite an appeal against the strange December granting of DA-217/2011 — has made an eleventh-hour attempt to win RMPAT approval by suggesting new terms for its project.
This new tack by the developer must have been welcome news for council, coming as it probably did only hours before its February 15 meeting. On council's agenda for that evening were two items (one for closed council) relating to the Wilmot Road appeal.
The open item recommended that council not defend its December decision against an appeal by two groups of representors. However, by the time of the meeting there was an "important notice" sticker on the printed agenda available in the public gallery. It informed us that items '21.004/12* Planning Appeal' and '18.009/12* Planning Appeal – DA-217/2011, Wilmot Road, Ranelagh' had been withdrawn. General Manager Glenn Doyle offered no explanation when, as the meeting started, he announced their withdrawal. So it is back to guessing games.
After the meeting, and outside the council chambers, Manager Planning and Legal Services Matthew Grimsey spoke informally to two of the representors who had sat through the meeting. It is possible that, until speaking to Grimsey, they had been in total ignorance as to what was going on, especially about why the agenda items had been withdrawn.
Catch 22, sorry, Section 22 of the RMPAT Act 1993 allows the appeal tribunal to amend a DA that is under appeal. This obviously makes it very awkward for those who have lodged the appeal. (Obfuscation by lawyers and politicians in the drafting of most acts of parliament, not just in Tasmania, is common. The Tasmanian Local Government Act 1993 is another law with get-out clauses that allow local councils to ride roughshod over the wishes of citizenry.)
The Ranelagh story goes back to September last, when council, despite the mayor's wishes, rejected, 6-2, the applicant's first DA. Then, at its December meeting, it did an amazing back flip by approving, by the same margin, a DA that was "similar" to the September application (see 'A "temporary" aberration', surely?' —http://oldtt.pixelkey.biz/index.php?/article/a-temporary-aberration-surely/).
In December, the staff report advised council not to approve the DA, just as it had on the same issue in September. The applications, the reports argued, were for an activity "not of a temporary nature and will result in an undue detrimental effect to neighbourhood amenity".
Robert Armstrong seems to have no time for any of this "intensive rural" zoning nonsense, which is, in fact, the crux of the issue. (Few farmers would agree with real estate salesman Armstrong's observation at the September meeting that flood-prone land can't be much good for agricultural use.)
Caravan parks (temporary or permanent) do not figure among allowable developments on "intensive rural" land. Mayor Armstrong sees this as just a matter of "red tape" holding up development. The red tape he is talking about happens to be the rules and regulations that govern such issues, which, logically, one would imagine, as the Huon Valley's civic leader, Armstrong should be upholding.
It is not the council's role, especially when acting as a planning authority, to ignore the rules. When it was considering its December decision, it should have taken its staff report seriously and gone along with its recommendation. This would have left the DA applicant with the option of challenging council's refusal via a RMPAT hearing.
As things stand, in these changed circumstances, should the appeal by representors be turned down, they could be liable to pay the legal costs of the developer; or, should the appeal be upheld, one wonders what the developer might be thinking about having been advised by someone from council to press on with its application.
One would imagine that by early February lawyers had advised council that it didn't have a leg to stand on in defence of its December decision. If so, it looks as if it was thought better to resolve "not to support its decision to grant the planning permit" and to "advise the Resource Management Planning appeal Tribunal (RMPAT) that council does not seek to participate in appeal No. 247/11P". But then came the news of the developer's new tack, thus enabling council to avoid the embarrassment of (i) admitting that it had jumped the wrong way in December, and (ii) of performing a second back flip on the same issue in the space of five months.
The Sunday Tasmanian story this week poses intriguing questions (see also 'Council gets it wrong — again', http://oldtt.pixelkey.biz/index.php?/article/council-gets-it-wrong-again/). For example, it reports the developer as saying, "We went this way on council's advice". That statement raises the question, who was it from council that gave that advice? Considering the September and December staff recommendations, it seems unlikely the advice came from staff. And, if the developer's claim is substantiated, and should RMPAT decide the project cannot go ahead, would this be grounds for the developer to seek compensation from council?
By voting yet again against soundly based staff advice, council is not setting much of an example to all of us law-abiding citizens of the Huon Valley who might want to get something done but know that the rules as they stand don't allow it.
Another question: what were councillors, knowing they would be acting as a planning authority, doing talking to those who lodged, or were intending to lodge, the DA? (At the December meeting, some councillors made no bones about the fact that they had spoken with the developer.) Surely members of a planning authority should make all their decisions at arm's length, which means never talking to applicants, or to could-be representors either for or against a DA.
Yet another unanswered question: why has the developer been able to build a new, raised, access road into the Wilmot Street property? As I understand it, it is council's duty, as a planning authority, to see that all parties concerned abide by the rules. Work on a project that doesn't yet have permission to proceed must surely be subject to one of those rules. Irrespective of which way RMPAT rules on the appeal, I would hope that, should the evidence suggest that work has been carried out on a project subject to appeal, appropriate action is taken.
The Wilmot Road DA is yet another example of a council not up to its task. Mayor Armstrong and his councillor allies appear to be operating with a development-at-any-cost philosophy. If council is to be taken seriously by valley voters, it is imperative that it shows respect for the rules, no matter how irritating they may be. Tasmania's woeful excuse for a democratic process is bad enough when we respect the rules. It's even worse when we don't.
And it's no use the mayor bleating, as he does in the Sunday Tasmanian, that "we've been talking about a new statewide planning scheme for years". The very reason we don't have one is because councillors, statewide, have failed for decades to get off their backsides and force the government to get on with the job of producing a uniform planning scheme.
In the meantime, if we are not to have to put up with throwback decisions that rekindle memories of the anarchic brand of governance that prevailed in the Huon from the day the first white settlers arrived, we all should at least try to stick to the rules we've got — at the same time working harder to get changed those laws that are patently bad. — Bob Hawkins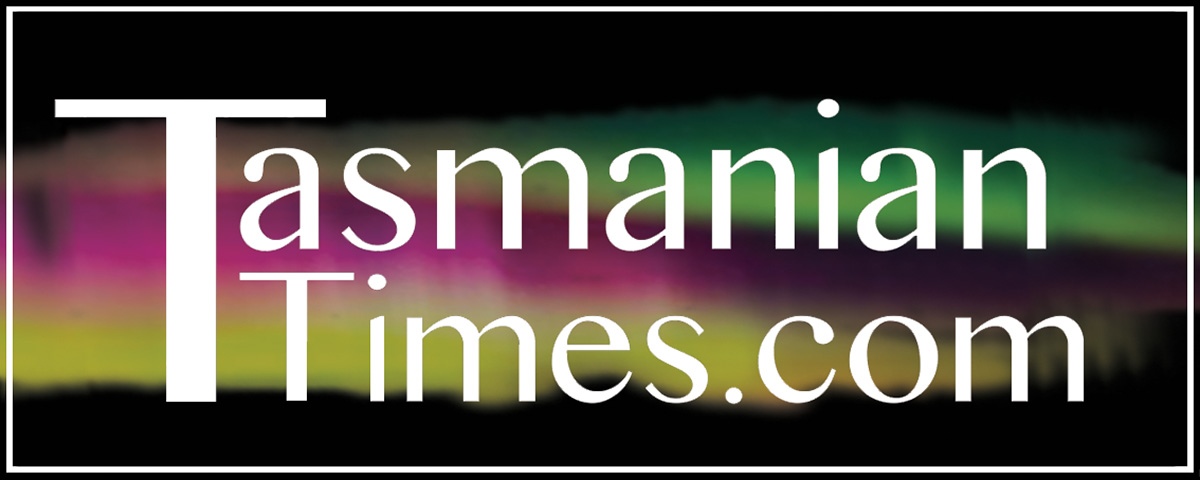 Author Credits: [show_post_categories parent="no" parentcategory="writers" show = "category" hyperlink="yes"]