Independent Huon MLC Paul Harriss has been one of the loudest and most consistent voices in defence of Malaysian forestry company Ta Ann, most recently helping organise a pro-forestry protest rally in Huonville (TT report, pictures, here), and loudly condemning the Intergovernmental Forests Agreement between PM Julia Gillard and State Labor leader Lara Giddings. This report from Sarawak reveals his links to the controversial Malaysian logging company.
Paul Harriss and Tasmania's growing connections with Sarawak
In his 'Observations' Ta Ann's David Ridley invites Independent Huon Valley MP, Paul Harriss to add his own comments on the subject of Ta Ann's 'good practce' in Sarawak (see above). It is an interesting request and Sarawak Report is interested to know what qualifications and insights this Tasmanian MP has acquired in the matter and how?
Most particularly, can Mr Harriss's judgements be held up as independent, objective and well-informed?
Mr Harriss is known to have travelled to Sarawak on some three occasions recently. Last year he went there in the company of Mr Ridley and visited a Ta Ann factory.
Paul Harriss's 'Tasmanian Government Mission'!
Intriguingly the Borneo Post (a Taib-controlled publication) described the visit as "a Tasmanian Government Mission"! However, Mr Harriss has answered queries on the matter back home with an assurance that he was merely 'on holiday' and paid all his expenses himself!
On this 'mission' Mr Harriss was photographed by the Borneo Post with none other than Taib's two top henchmen, Forest Chief Len Talif Saleh and Planning and Resources Minister Awang Tenggah. Not long afterwards Awang Tenggah was over in Tasmania sealing a major deal for Hydro-Tasmania's involvement in Taib's controversial mega dam projects.
The objective of Mr Harriss's mission, as described by the Borneo Post is also intriguing, in that he is described as being there to conduct a fact finding mission "as part of an effort to refute allegations by environmentalists against Ta Ann Holdings operations in Tasmania".
The Borneo Post article bristles with quotes from Mr Harriss praising Ta Ann and criticising environmentalists of the kind who have just exposed the company for lying about its 'eco-products'. For example the MP gushes:
"It's fair to say that some environmental groups in Tasmania have been unreasonable and too critical of Ta Ann and they have tried to bring that back to forest practices in Sarawak.
"We seek to rebut that allegation based on proper information gathering and proper technical assessment,"
"So, we have a delegation here to understand exactly what Ta Ann logging practices are like in Sarawak….Ta Ann is a credible organisation and an organisation of integrity. I'm satisfied with that and this trip is just an upgrading of knowledge on the ongoing operations". [Borneo Post Oct 2010]
Under the circumstances Sarawak Report would like Mr Harriss to confirm whether indeed this visit was merely an unpaid for holiday or indeed a Tasmanian Government Mission, as described in the Borneo Post? If it was a holiday, is conducting public political meetings and fact finding missions of this nature the form of recreation he usually seeks and believes to be appropriate?
Certainly, given the nature of his quoted remarks it would appear that Mr Harriss had firmly chosen the side he would be batting for well in advance of his fact finding and was not in the business of arriving at objective conclusions!
Having explained himself, could Mr Harriss proceed to set the record straight in either Sarawak or back in Tasmania, where the government does not appear to have been informed that he was representing the state in such a highly unusual manner for an independent MP? (Read the full report in the Borneo Post, of Paul Harriss' visit, here)
While we await answers on this delicate matter, we feel confident in advising readers of Sarawak Report that Mr Harriss's 'observations', should he choose to take up David Ridley's offer, should not be treated as either objective or unbiased.
Mr Paul Harriss has made it perfectly clear he has no intention of recording facts that might reflect badly on Ta Ann …
Extract from an October 23, 2011 Movement for Change, Sarawak report, here. Read the full article here
• Earlier on Tasmanian Times:
We shall not be moved. 'Outrageous, inflammatory Giddings must apologise'. FB kill threat reported
Jan Davis rails against Ta Ann lobbying campaign
Ta Ann blames 'translation error' for incorrect labelling. FT 'standing in the way'
A dog: The financial truth about Ta Ann Tasmania. MLCs 'premature'. World protests
Police called as Nikolic heckles. Misdirected abuse in Huonville. Global protest ramps up
MLCs accused of blackmailing democracy in move to ditch deal
Ta Ann drives continued high conservation value forest destruction
Forestry Tasmania increases logging in IGA protected areas
Milne: Is Forestry Tasmania in China selling forests at a loss? Brown: World Heritage deception
The Tragedy of Tasmania's forests: One act on from Flanagan
FT a millstone around Tasmania's neck. The Green crisis mission
Miranda Gibson breaks Tasmanian tree sitting record today. Broken …
Ta Ann customer campaign launched. McKim. Colbeck. Bryan's begging bowl to Asia
Ta Ann … tell the truth. Booth: Vested interests cynically blame Triabunna for job losses
Protest at Ta Ann head office today
• First published: 2012-02-28 02:07 AM
• Yesterday on Tasmanian Times: Native Forest logging is economic madness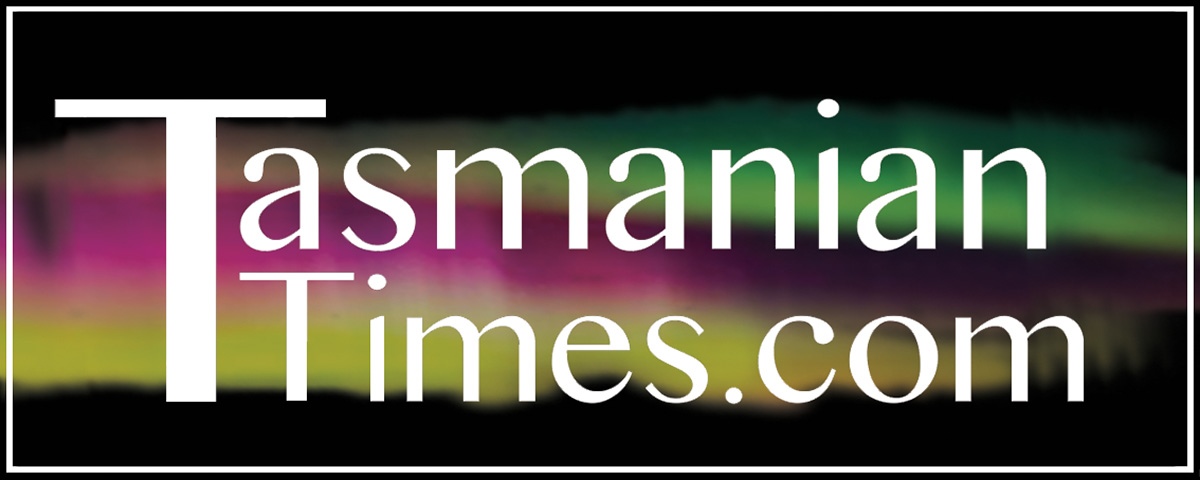 Author Credits: [show_post_categories parent="no" parentcategory="writers" show = "category" hyperlink="yes"]