As Australia looks to the possibility of Kevin Rudd retaking the prime ministership, it is worth considering the kinds of changes I believe we may see under a new Rudd administration.
Kevin Rudd's time in the foreign ministry has allowed him to highlight some genuine differences between himself and the Prime Minister.
It is interesting to note that Kevin Rudd is from the right of the ALP while Julia Gillard is from the left. In the strange twists and turns which are politics, Rudd's rhetoric was often far more left-leaning than Gillard.
Since taking the leadership Gillard has set many of her Labor left colleagues off side due to her commitment to offshore processing, her rejection of gay marriage, her stance on allowing Uranium sales to India and promotion of free-trade with China.
Gillard's faction has tried to argue that Kevin Rudd was not a team player or consensus party leader; this is compared to the opposite end of the spectrum. Gillard is a Labor Left leader who has compromised on so many issues that the Australian public have often felt unsure as to her real views and her failure to articulate a firm position has meant that much of the legislation passed has been watered down or completely abandoned.
One need only look at Gillard's refusal to take Andrew Wilkie's poker reform plan to the lower house. Wayne Swan has attacked Rudd as a man of 'great weakness' but the pokies reform issue shows that Gillard is an inept leader whose puppet-master is the faceless men of the NSW Labor Right.
Gillard claimed there wasn't enough support in parliament to push through poker reform; all the ALP needed was that support of Nationals MP Tony Crook, but Crook confirmed that he was not contacted by anyone apart from Wilkie regarding the legislation. (http://www.theaustralian.com.au/national-affairs/independents-dispute-gillards-claim-on-pokies-reform-numbers/story-fn59niix-1226251739817)
The truth of Gillard's inability to control Labor MP's became clear when embattled MP Craig Thomson stated that the legislation was dropped due to lobbying from NSW Labor.( http://www.news.com.au/top-stories/craig-thomson-undermines-julia-gillards-reason-for-breaking-her-pokie-promise-as-her-plan-was-improper-policy-making/story-e6frfkp9-1226250857560#ixzz1jooUk7gV)
Under a Rudd government there are many issues which may see major changes and even reversals in policy position.
Uranium sales to India would likely be overturned; Rudd was not consulted in Gillard's plans to change the current policy despite the fact he would have had to negotiate such talks with India. Rudd also stated 'I take my non-proliferation responsibilities deadly seriously.' And went on to state that such a change would require fundamental commitments from the Indian government in a bilateral nuclear safeguards agreement with Australia. Rudd then argued that India had no 'crushing need' for Australian uranium. (http://news.smh.com.au/breaking-news-national/india-uranium-sales-no-fait-accompli-rudd-20111127-1o0zj.html)
Another issue that may see changes under a Rudd administration is the government's approach to Julian Assange. The Wikileaks founder was condemned by Julia Gillard who removed any presumption of innocence when she attacked Assange and referred to the wikileaks as illegal and the release of information as grossly irresponsible.
Rudd took a very different position on the issue when he stated 'Mr Assange is not himself responsible for the unauthorised release of 250,000 documents from the US diplomatic communications network. The Americans are responsible for that.' (http://www.bbc.co.uk/news/world-asia-pacific-11945558)
In this situation Gillard showed that she was more willing to toe the US line rather than trying to protect one of Australia's own citizens. This is not the only time Gillard has shown that she is unwilling for Australia to stray from the US line.
Another recent issue which highlighted the stark contrasts between the Rudd and Gillard was the issue of Palestinian independence. Rudd argued that Australia needed to take a neutral stance and abstain from the United Nations vote on recognising a Palestinian state. Rudd's approach would have put Australia out of step with the US and Gillard made it clear that Australia strongly supported Israel. (http://m.theage.com.au/national/rudd-says-abstain-on-palestine-vote-gillard-backs-israel-20110807-1ihrc.html)
The last issue worth mentioning is the fact that Rudd dumped plans for a China free-trade agreement which was very unpopular with many unions, the Greens and the Labor left. Julia Gillard has since revived this issue and there is a likelihood the issue would be dumped once again under Rudd's leadership.
There is a great deal of discussion around Rudd's ability to maintain a minority government in the event of Gillard losing the leadership. Even if Tony Windsor and Rob Oakenshott were to pull their support for Labor under Kevin Rudd, Rudd has the buffer of likely support from regaining independent Andrew Wilkie and also bringing his old friend Bob Katter into the government. Bob Katter had stated at the last election that he would have been willing to work with a Rudd led Labor party, but not under the leadership of Gillard.
The leadership ballot will prove interesting but the simple fact remains that despite the Gillard camps attempts to portray Rudd as a non-consensus leader, Gillard is essentially a puppet for the NSW Labor right.
Many years ago in an article for The Monthly, Rudd argued blamed neo-liberalism for the Global Financial Crisis and went on to state 'the neo-liberal experiment is dead.' Arguing the need to replace neo-liberalism with 'a global financial system that properly balances private incentive with public responsibility'. In 2009 Kevin Rudd once again stated the failures of neo-liberalism and suggested a return to Keynesian economic policies with a promise to deliver a new social democratic state with more government intervention in the economy. This has not happened yet but it was clear that Rudd was much more focused on big governments and government intervention; this was made clear by his call for the states to lift their game on health services or face takeover by the federal government.
The other issue is that there are core ideological differences between Kevin Rudd and Julia Gillard and only time will tell how such an ideological shift will play out; what can be said is that we are living in a historic moment and it is the Australian Labor Party which will have to make a decision on the direction of our nation.
The polls have consistently shown that Rudd who was deposed in a backroom coup by the ALP is preferred leader over Julia Gillard; a return of Rudd is the only way the Labor Party can offer a core ideological shift from the opposition and promote a uniquely Australian approach to foreign affairs and economics.
In comparison to Gillard, it is my belief that Rudd is a leader who is strong and decisive, who holds firm to his convictions and is willing to call the tough shots and encourage Australia to be a player on the international stage.
Matthew Holloway is a freelance writer and social justice advocate from Tasmania, where he stood for state and federal parliament and co-founded Tasmanians for Transparency. He has previously written for Eureka Street and Online Opinion. Matthew currently lives in Melbourne where he works as a Counsellor in Aboriginal Health and is a Social Worker in Catholic social services.
• Use the TT News dropdown (top Nav Bar) for the range of breaking news… and the latest polls, which today have Labor up and Julia down. Click on NEWS to get the World Google wrap. Breaking News in the Dropdown gives you the wrap of your local area …
• Follow ABC Online's live blog HERE
• Tess Lawrence, Independent Australia: How would the people vote today: Gillard or Rudd?
Even if Julia Gillard wins the majority vote of the histrionic and contaminated Labor Caucus this morning, wannabe PM Kevin Rudd will win the spill in the long run, since he holds the majority vote of the ignored and disaffected 99% per centers in this case – the Australian people. Contributing editor-at-large Tess Lawrence, in this succinct and possibly the world's shortest Op Ed article encapsulates her steadfast view in a single Oneliner.
Julia, we're just not that into you.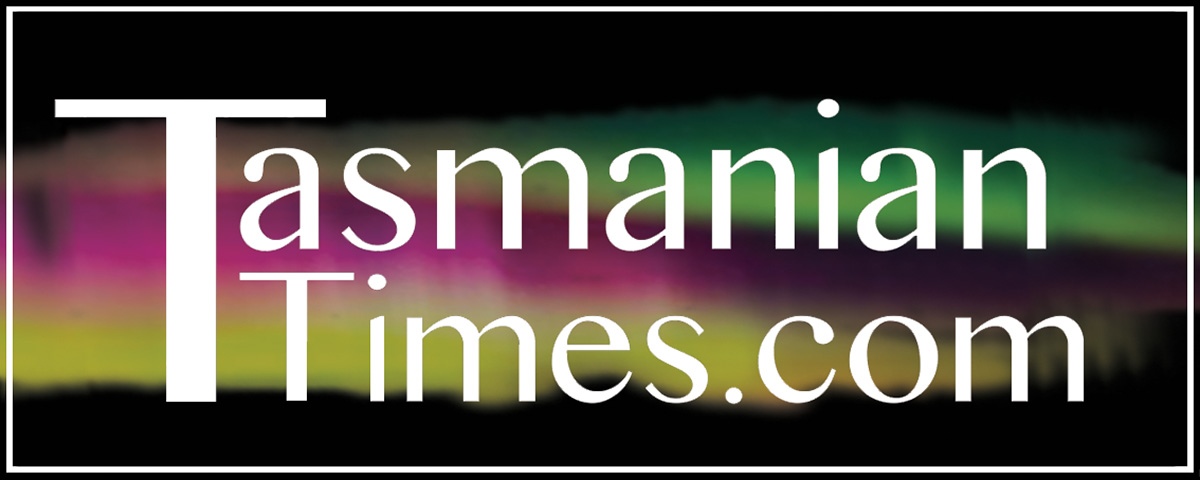 Author Credits: [show_post_categories parent="no" parentcategory="writers" show = "category" hyperlink="yes"]