Hobart City Council
Open meeting: Tuesday 14 February 2012
5pm Hobart Town Hall Macquarie St
Present: Lord Mayor Damon Thomas, Deputy Lord Mayor Ron Christie, Aldermen Marti Zucco, Rob Valentine, Jeff Briscoe, Eva Ruzicka, Peter Sexton, Helen Burnet, Philip Cocker, Bill Harvey, Sue Hickey, Leo Foley.
The agenda, thin as a ferret, promised brevity.
Some Agenda Items:
80 Queen St. Sandy Bay had its operating hours extended, with conditions and advice to take its neighbours into account in relation to parking.
Renewable Energy Devices – Policy and Strategic Planning Review This made particular reference to the use of wind turbines, on which debate was extensive.
Alderman Burnet, as Chair of the Development and Environmental Services Committee (DESC) put the motion to formally raise the matter with the Tasmanian Planning Committee (TPC) and stressed its importance, especially in light of the controversy over Hobart's only present wind turbines.
Christie opposed those turbines and referred to unnamed individuals who felt the same way. He cautioned aldermen against agreeing to something which might result in extreme heights being reached on buildings that incorporate wind turbines. He referred to Gehl's recommendation that turbines were not appropriate for city buildings.
"I am for renewable energy, but not at the expense of our heritage city, which is rare in having a water, city and mountain vista," he said.
Alderman Valentine put in his "two bobs worth". This was that he has reservations about the impact on heritage.
"But that being said, we need to have ways of understanding what is, or is not, acceptable," he continued. He recommended referral to the TPC to find out their views. He expressed a preference for off site solutions, such as wind farms and for tax regimes that encourage owners to invest in renewable energy.
Further debate covered whether the motion implied wind turbines are a fait accompli (Sexton), some snapping at Burnet when she tried to answer that (Zucco), and the Chair's suggestion that she hold her answer for her summing up, (Thomas).
Zucco stated that he was not against wind turbines, only their aesthetic impact.
"We've got to seriously look at this in a serious manner," he said. Asking the TPC to "address" wind turbines was not enough, he went on. Vista and height should be specifically referred to in an amendment to the motion.
Thomas agreed with those touting for the view. Foley queried part of the original motion which indeed proved to be superfluous. Cocker advocated for a clear framework as a basis for decision making rather than the opinions of 'imaginary' objectors which had been heard by only one alderman.
The amendment relating to height and vista was passed with Cocker, Harvey, Burnet and Christie voting against it.
There was a lot more on this one – Harvey querying Christie's claims in relation to Rockefeller's wind turbines, Christie citing the horse's mouth as his source, more points of clarification, of order, of objection – before the substantive motion was passed with Cocker and Christie voting against it.
The agenda item Land Purchase – 40-44 Montpelier Retreat Battery Point, in which Alderman Sexton called for a report to be prepared on its possible purchase by Council, had already been dealt with in Closed Meeting.
Economic Development Opportunities, moved by Lord Mayor Thomas, suggested that new twin/sister city relationships be explored with a view to supporting local businesses and institutions in achieving economic, educational and tourism outcomes for the City.
Debate referred to the successes of Brisbane and the Gold Coast in pursuing such relationships, the historical back-ground to Hobart's present sister city arrangements, and the need for caution on human rights issues if looking to China for candidates. Briscoe added the fact that the sister cities idea was a post World War Two initiative to repair relations between former enemies. Harvey suggested that some humanitarian, developmental or environmental component should be part of the deal and suggested an amended motion.
This was accepted by a majority of aldermen, although Thomas made it clear he would like there to be opportunities for Hobart to have a twin city without a development component or, equally, without an economic component.
Alderman Hickey expressed amazement at the amount of work Council was picking up for the State Government. She also suggested humanitarian aid, such as the canvassed eye clinics in East Timor, should be addressed at sponsorship level. The substantive motion was passed unanimously.
Inquiry into Local Government Elections – Compulsory Voting. The motion proposed that a submission developed for the Premier's Local Government council relating to compulsory voting in Local Government Elections be referred to the House of Assembly Standing Committee on Community Development Inquiry into Local government Elections.
Debate covered a comparison with State and Federal compulsory voting requirements, the low (50%) voter turnout for local elections, the under-represented younger vote, vexatious candidates, confusion over postal voting and its potential for fraud, the existence of the General Manager's Roll, the provision for some multiple property owners to have two votes and the question of whether a trial of compulsory voting should be suggested. Alderman Foley was the only one to oppose compulsory voting, on the grounds that he considers it to be undemocratic.
Notices of Motion – Procedure, came from last week's Strategic Governance Committee's attempt to improve the efficiency of full meetings. The motion brought forward now was that all Notices of Motion go to a Council committee first, its proponent becoming a supernumerary member of that committee for its debate. If the motion failed at Committee it would go to full Council.
There was concern that this was an attempt to bury motions out of the public eye (Burnet) and that it would be debated without the benefit of qualified advice, (Sexton). Briscoe asked if it is possible that policy could overrule regulations – to which the answer, from the General Manager, was no. In effect, any alderman could bring any motion with notice to the Full Committee, even if an option were provided to take it to Committee first. The GM added that procedures do need to be improved.
Cocker saw the suggestion as a diminution of the rights of aldermen and the wrong way to ensure the completion of business in a reasonable time.
"I don't need tighter restrictions and procedural changes to stop me behaving badly or restrict how long I speak. If there's a problem it's behavioural, not procedural. We should look to ourselves to regulate our behaviours."
The result was the acceptance of a motion that allows for some flexibility over where a Notice of Motion is first debated, for a trial period of six months. Both Cocker and Burnet voted No.
Time Wasting
Was this meeting efficient? It still took close to two hours to cover sixteen items. It only seemed more efficient because in this case that covered the whole agenda.
There is a toxic atmosphere at both full, and some sub- committee Council meetings. Barely suppressed exasperation, not just with the ideas, but it seems with the very existence, of some of their colleagues is demonstrated by some aldermen. Pen clicking during a disdained colleague's speech, disruptive folder shuffling, drawer cleaning-out(!), muttering and snickering are indulged in. There is a lot of non verbal signalling– eye rolling, yawning, groaning, and smirking. The verbal sideshow runs the full gamut from teasing through sarcasm to bullying. It is aimed at undermining whoever is trying to speak and it wastes a staggering amount of time.
At Wednesday evening's Community Development Committee meeting (15.2.12) the public included those waiting to speak for and against Council involving itself in harm minimisation for poker machine addicts.
First they had to witness an appalling yelling match between Alderman Zucco, who is on that committee and Alderman Harvey who chairs it. The matter in dispute was procedural. The outcome depended on which Alderman out-shouted the other. It was insulting to the public who bothered to attend and to the Council officers who have no choice. Aldermen who prefer a calmer approach and Council officers who are repeatedly forced to listen to this miserable baiting and biting must dread every meeting. A circuit breaker is needed and it's needed fast.
Not all relationships between aldermen are so vituperative, however, and the writer has to admit to a total loss of focus as one of these was played out during Tuesday's meeting.
An alderman, on exiting the chamber during debate, dropped a hand between the back of a chair and its aldermanic incumbent to deliver a touch, as quick as a pinch on the bum.
The two players' faces revealed only the toucher's supreme insouciance and the recipient's complete lack of surprise.
The next full Hobart City Council meeting will be held on Monday 27th February 2012, upstairs in the Town Hall, Macquarie St.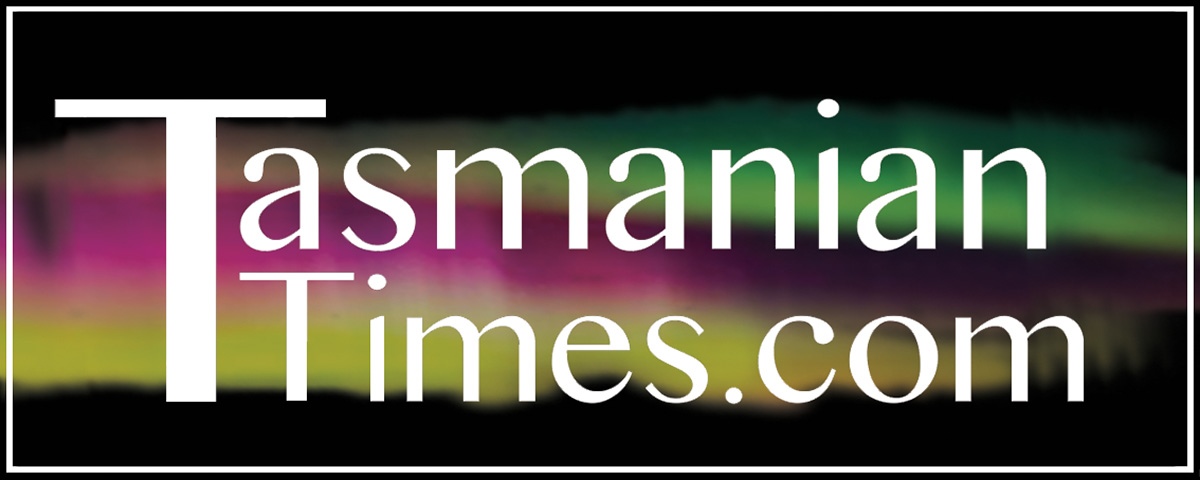 Author Credits: [show_post_categories parent="no" parentcategory="writers" show = "category" hyperlink="yes"]