• Yesterday on Tasmanian Times: Richard Chandler is a major shareholder in Sino-Forest, a Chinese-Canadian company whose principle businesses include the ownership and management of plantations; sale of standing timber and logs; and manufacturing of wood products. Sino-Forest is currently facing charges of fraud in Canada, and is being investigated by Canadian authorities. Its shares fell more than 70% after these allegations were laid and the company has been placed in a trading ban having lost most of its value, and the company is teetering on bankruptcy. Is this Gunns' White Knight … ? PtM's message to Mr Chandler: HERE Ed: It should be noted that Chandler bought into Sino-Forest when Sino's shares plummeted after the allegations were made, as the Financial Post report makes clear.
• Canada Halts Trading in Sino-Forest of China
By IAN AUSTEN, DealBook, NYT, August 26, 2011
OTTAWA — Canada's top securities regulator on Friday accused a Chinese forestry company of fraudulently inflating its revenue and exaggerating the extent of its timber holdings.
The regulator suspended trading for 15 days in shares of the company, Sino-Forest, which trades on the Toronto Stock Exchange. But its directive came amid some confusion. The Ontario Securities Commission at first took the very unusual step of ordering five directors and officers of Sino-Forest to resign — only to rescind that demand just hours later.
Wendy Dey, a spokeswoman for the regulator, said that the order against the executives, which included Allen T. Y. Chan, the chairman and chief executive of Sino-Forest, was reversed after the commission determined that it could not force their resignations without holding a hearing.
Chris Nicholls, a professor specializing in securities law at the University of Western Ontario, said that he could not recall the commission previously trying to remove corporate officials without a hearing. "But that's probably because they can't do it," he added. "Clearly there was some mistake."
Sino-Forest has been the subject of considerable controversy since June, when Muddy Waters Research issued a report by a short-seller, Carson Brock, that called the company a "multibillion-dollar Ponzi scheme" that was "accompanied by substantial theft."
A reporter for The Globe and Mail of Toronto subsequently spent two weeks visiting various properties ostensibly owned or controlled by Sino-Forest and its subsidiaries. It proved to be a trek that frequently led him to nonexistent addresses and empty offices. Like Muddy Waters, the newspaper also found evidence that Sino-Forest had greatly inflated the size of its forestry assets.
After the accusations, Sino-Forest's stock price tumbled and the hedge fund manager John Paulson, who had been one of the company's largest shareholders, dumped his shares. His hedge fund, Paulson & Company, which had owned 35 million shares, is estimated to have lost nearly $500 million on Sino-Forest.
Neither Sino-Forest nor its public relations agency would provide comment about the order on Friday.
While Sino-Forest initially rejected the assessment of Muddy Waters and dismissed The Globe and Mail's article, it did appoint a independent committee of directors to review the accusations. Earlier this month, it said that the review was taking longer than first anticipated because of, among other things, "challenges associated with the sourcing and verification of data in China."
The securities commission offered no specific details about the reasons for its decision. But in addition to finding that Sino-Forest might have inflated what it owns as well its revenue, its investigators found that the company "appears to have engaged in significant non-arm's-length transactions." The commission now has 15 days to hold a hearing if it wants to extend the trading ban or impose the forced resignations.
According to the commission, Sino-Forest has raised about $3 billion through stock and bond issues in Ontario.
The Toronto Stock Exchange has sought to maintain its position as a center for the trading of shares in resource-based companies by actively seeking listings from overseas operations. Even before the concerns about Sino-Forest were raised, there have been questions over how North American investors can accurately assess claims made about the value of mining, energy and timber properties in remote parts of the world that are controlled by overseas corporations.
Many of those overseas companies, including Sino-Forest, now trade in Canada because they have taken over a dormant company with a Canadian stock listing. That allows them to list without first filing a prospectus.
Canadian regulators have begun an investigation into such reverse-merger companies, while the United States Securities and Exchange Commission issued a warning in June about investing in these companies.
Muddy Waters' accusations fell into two broad categories. It claimed that Sino-Forest was fabricating lumber sales through a complex series of interrelated companies, including at least 20 corporations registered in the British Virgin Islands. At the same time, the research report said that Sino-Forest had greatly inflated the value of its timber lands, again through complicated transactions.
The company's auditors — Ernst & Young Canada — did not detect these practices, Muddy Waters claimed, because of geographical and cultural differences. The firm did not respond to a request for comment.
"When the auditors are based in Canada, and the fraud is in China, the auditors are far less versed in the games fraudsters can play in China," the report said.
In addition to Mr. Chan, the commission initially demanded the resignations of Albert Ip, senior vice president development and operations for Northeast and Southwest China; Alfred C. T. Hung, vice president for corporate planning and banking; George Ho, vice president of finance; and Simon Yeung, an executive with a Sino-Forest subsidiary.
• Financial Post: Sino's extended halt spurs debate
Financial Post Staff Sep 8, 2011 – 6:59 PM ET | Last Updated: Sep 12, 2011 11:53 AM ET
By Barbara Shecter and Peter Koven
The Ontario Securities Commission's decision to extend a cease-trade order on Sino-Forest Corp. shares through January 2012 has ignited debate about whether investors are best-served when they can't trade, even when there is limited or unreliable information in the market.
On Thursday, the commission extended the cease-trade order on the shares of the embattled timber company through January 25 of 2012. An OSC lawyer said the regulator needs to complete its investigation before allowing further trading, so that all investors have equal and accurate information. The move was not opposed by the company or former senior executives who have been removed from active duty.
But in the meantime, investors are locked into their positions and left with the possibility their holdings will be worthless by the time the details of parallel investigations by the OSC and an independent committee of Sino-Forest are complete.
A veteran securities lawyer questioned the regulator's decision, saying a cease-trade order "is a blunt instrument" that "should always be of last resort" in such cases.
"No matter how bleak the story is, letting the stock trade after a short halt is better," he said, adding that the OSC appears to want to play up the protection of investors while clearly interfering with free market activity.
However, another senior lawyer at a Bay Street firm countered that the regulator is faced with a "damned if you do, damned if you don't" decision on such disclosure because there can be complaints if the marketplace is not allowed to function, but also if investors get burned when shares in a questionable company continue to trade.
"It's probably better to be criticized for acting too quickly than to be criticized for having tolerated fraud and not having taken immediate action," he said.
In this case, the OSC, under chair Howard Wetston, has decided that the best way to create a level playing field is to make sure no one trades until complete information is available to everyone in the marketplace.
The decision was crucial because shares of Sino were climbing even though there was little reliable information about the besieged company. Retail investors appeared to be following the lead of a pair of large institutional investors, Wellington Management LP, and the Richard Chandler Corp., which were aggressively buying shares in the weeks after short-seller Muddy Waters LLC accused the company of fraud.
In fact, Richard Chandler bought 1.2 million shares on Aug. 24. That very afternoon, commission staff were informed that two Sino vice-presidents had been temporarily suspended, according to an affidavit sworn by a senior OSC forensic accountant. The next day, OSC staff learned of the suspension of a third vice-president.
The stock was cease-traded on Aug. 26 and it was only then that information about the suspensions was revealed to the public.
While Sino-Forest shares remain cease-traded, the company's bonds continue to trade. They are currently worth less than 30¢ on the dollar.
The OSC hearing on Thursday focused entirely on the shares rather than the bonds, and the bondholders are frustrated as they feel the commission is ignoring them entirely. Paul Battaglia, managing director at Trilogy Class Actions, noted that some of the bonds are convertible into shares, and he complained that there is not "a level playing field" for investors in Sino-Forest.
"What a lot of people don't see is that bondholders take priority over stockholders when the company is wound up. It begs the question: Why haven't bondholders been part of the conversation so far?" he said.
Mr. Battaglia is studying a potential class-action lawsuit against Sino-Forest on behalf of the bondholders, noting that the company has about US$1.96-billion in long-term debt. That dwarfs the value of its equity, which was $1.18-billion when it was cease-traded.
Sino-Forest's independent committee is expected to complete its internal investigation of the company by the end of the year.
A lawyer for Allen Chan, Sino's chief executive who stepped down amid the scandal, attended Thursday's hearing but said little about her client's plans.
"He's obviously co-operating," she said after the hearing.
• Wall St Journal: Sino-Forest Probe Fails to Answer Key Questions
By DUNCAN MAVIN, Wall St Journal, FEBRUARY 1, 2012
The independent committee investigating fraud allegations at Chinese timber company Sino-Forest Corp. issued its final report but failed to answer key questions about the company's accounting, including whether it valued its assets correctly.
The troubled Canadian-listed Chinese forestry company, which is under investigation by Canadian securities regulators and police, delivered its report Wednesday, several months after the allegations were made by short-selling firm Muddy Waters LLC.
The special investigative committee—made up of external lawyers and auditors, as well as company officers—that compiled the report, said "there remain outstanding issues that have not been fully answered." Those issues include details on …
And that's where the WSJ subscriber content preview ends …
• Gunns: GUNNS RECAPITALISATION TO RAISE UP TO $280 MILLION
Please refer to link below for the full announcement:
http://www.gunns.com.au/Content/uploads/documents/MEDIA%20RELEASE%20-%202012%2002%2008%20-%20Gunns%20Recapitalisation.pdf
Greg L'Estrange, Managing Director
GUNNS RECAPITALISATION TO RAISE UP TO $280 MILLION
Plantation company Gunns Limited has agreed commercial terms for the introduction of a $150 million investment from the Richard Chandler Corporation (RCC).
In conjunction with a rights issue to existing shareholders, the recapitalisation aims to raise up to $280 million.
The recapitalisation, combined with the ongoing asset sale process, will leave Gunns effectively debt free, providing stability for the finalisation of the financing structure for the Bell Bay Pulp Mill.
Under the proposed recapitalisation, RCC will invest $150 million in Gunns through a share placement and bond issue.
A further $130 million is proposed to be raised in a pro-rata renounceable rights issue to existing shareholders, offering 1.3 new shares for every one share at $0.12 per share.
Gunns will seek shareholder approval at an Extraordinary General Meeting for the transaction, which will see RCC hold approximately 39 per cent of Gunns shares following the recapitalisation, if all shareholders take up their entitlement.
The EGM is expected to be held in mid April, with the transactions, if approved, completed in May 2012.
Alan Kelly, senior advisor to the Richard Chandler Corporation said: "Gunns has been restructured over the past few years into a world-scale plantation forestry company". "We see its future as building a foundation for sustainable development and economic growth which will provide a future for the Tasmanian forestry industry".
"The Richard Chandler Corporation proposes to work with Gunns management to catalyse the Bell Bay Pulp Mill.
The Pulp Mill Project is expected to create over 3,000 jobs, significant bio-energy power generation, strong export revenues and approximately $1 billion in federal and state taxes.
We believe it will make a significant long term contribution to the Tasmanian and Australian economies."
Gunns Managing Director Greg L'Estrange said the new capital would provide certainty and stability for the company to finalise the financing structure for the construction and operation of the Bell Bay Pulp Mill.
"In combination with the asset sales program, the proposed recapitalisation will facilitate a further significant reduction in company debt," Mr L'Estrange said.
"This will provide the platform for us to proceed with our core strategy, based on the softwood sawmilling business and the utilisation of our extensive Tasmanian hardwood plantation estate within the proposed Bell Bay Pulp Mill."
About the Richard Chandler Corporation
The Richard Chandler Corporation is a private investment group based in Singapore and founded by New Zealand-born entrepreneur Richard F. Chandler. The Richard Chandler Corporation's mission, Building Prosperity for Tomorrow's World, adopts a holistic approach to building sustainable prosperity through investments in financial and social enterprises.
Since 1986, the Richard Chandler Corporation has provided capital to companies and governments from Asia and Africa to Latin America and Eastern Europe, and invested in a wide range of industries, such as telecoms, power, steel, banking and energy.
• Brown puts pulp mill opposition to Chandler
Australian Greens Leader Bob Brown has today written to Mr Richard Chandler, the new investor in Gunns Ltd, recommending he look at better investment opportunities in Tasmania than the unpopular pulp mill proposal in the Tamar Valley.
"The polluting pulp mill cuts right across Tasmania's 'clean, green and clever' branding and it is only fair that Mr Chandler knows at the outset that the pulp mill proposal is a dinosaur which should be extinct," Senator Brown said.
"I have suggested to Mr Chandler that we catch up so I can outline to him how the pulp mill process was corrupted, why it is so divisive and the much better options for investment and job creation in Tasmania."
• Today's Share Price: HERE
• Tom Ellison, Wills Financial Group: Gunns treating shareholders with contempt
A plan by timber group Gunns to hand control of the company to an overseas corporation is not in the best interests of shareholders, according to a Tasmanian analyst.
Tom Ellison, general manager of independent research and advisory firm Wills Financial Group, said the proposed capital raising smacked of desperation, and would do little to help the company's precarious financial position.
"Just six weeks ago, Gunns claimed the break-up value of each share was 91 cents,'' Mr Ellison said. "Now, the company intends raising another $280 million by issuing new shares at just 12 cents.''
Gunns' most recent financial statements showed liabilities greater than $800 million, and a first-half loss of more than $100 million will be announced later this month.
"Gunns needs to come clean on it's true financial position and explain to shareholders why greater efforts aren't being made to realise true shareholder value,'' Mr Ellison said.
"If the real value of the shares is 91 cents, the Board have a duty of care to shareholders to explore all options, including an orderly liquidation of assets and repayment of debts. Simply hoping a joint venture partner for a pulp mill, together with more than $2 billion in debt funding will miraculously appear amounts to treating shareholders with contempt.''
Wills Financial Group is an independent, Tasmanian-based advisory and research firm specialising in ethical investment strategies.
Tom Ellison
General Manager
Wills Financial Group Pty Ltd
• Kim Booth, Greens Forestry Spokesperson: New undertaker for Gunns, as Banks Retreat And Shareholders Burnt
The Tasmanian Greens said today that the Tamar Valley pulp mill's final death notice was being prepared, with the Richard Chandler Corporation's proposal to take control of $150 million of Gunns assets and the dilution of shareholder value through a rights issue.
Greens Forestry spokesperson Kim Booth MP said the company's announcement of a desperate capital raising effort has done nothing to forestall the demise of the proposed Tamar Valley pulp mill.
"Far from being a reprieve for the pulp mill, the Chandler Corporation has effectively become the new undertaker for Gunns," said Mr Booth.
"If this deal proceeds then Singapore will effectively own the company, with shareholders value reduced by close to two thirds."
"Hopefully Chandler Corporation walks away in disgust, rather than risk their money and their international reputation if they proceed with this unacceptable white elephant project."
"This is a death notice for the pulp mill and any company foolish enough to risk their money on this project will meet a wall of opposition by Tasmanians, united in their determination to protect their health and safety from the corruptly approved pulp mill."
"If Richard Chandler claims that he is interested in ethical investments mean anything, he will run a mile from this toxic and corrupt pulp mill. The project has been spawned on deceit and lies and nothing can be done to make it meet community expectations on ethical or social licence grounds."
"The Greens hold no doubt that the only reason the banks did not foreclose on Gunns recently was this deal going on in the background."
"Chandler Corporation will have taken control of plantation assets to protect their cash and now have control of the company."
"Their cash flow will be repaid by exporting plantation woodchips, grown at taxpayer expense through MIS schemes and shareholders sold down the river by rights issues," Mr Booth said.
• Vica Bayley, Tasmanian Campaign Manager, TWS: Chandler could move Gunns and Tamar from pulp mill disaster
If the Singapore-based private equity firm Richard Chandler Corporation succeeds in taking a controlling stake in Gunns, it has an opportunity to guide the company away from the current pulp mill proposal towards an alternative, socially acceptable plantation-based future, the Wilderness Society said today.
The Society has raised doubt about the Gunns' capacity to raise the necessary capital to build the pulp mill in the current global economic climate and against the backdrop of ongoing opposition from the community and environmental groups.
"A new player with a controlling stake in Gunns opens up the opportunity for a new direction that properly considers the communities views, abides by due process and sets the company on a conflict-free future focused on alternatives to the divisive Tamar valley pulp mill," said Vica Bayley, spokesperson for The Wilderness Society.
"The pulp mill lacks a social licence due to a range of issues associated with its dodgy assessment and outstanding environmental, social and economic concerns that have not been properly addressed."
"Any new investor must be aware of the ongoing opposition to the pulp mill and use their influence to build a future for the company around processing options that do not perpetuate community conflict."
"Building a new future for the company and the timber industry around the most divisive and discredited project the state has seen for many decades does not represent a positive trajectory."
"Any company with values around community empowerment, governance and ethics could not pursue a project with such a poor legacy in these key areas," concluded Mr Bayley.
• Lara Giddings, MP, Premier: Gunns investment welcome
The Premer, Lara Giddings, today welcomed billionaire Richard Chandler's investment in Gunns Limited as a sign that Tasmania is well and truly open for business.
Ms Giddings said the investment was a massive boost for Gunns Limited that would bring the pulp mill closer to fruition.
"The Labor Government strongly supports the pulp mill and we welcome the Richard Chandler Corporation's commitment to work with Gunns to bring the project to financial close," Ms Giddings said.
"The $2.3 billion pulp mill would be wholly plantation fed and would create more than 3000 jobs at a time when the forest industry is going through a difficult transition.
"Today's announcement highlights the ridiculousness of Will Hodgman's claim that Tasmania is closed for business.
"His view is not shared by the TCCI*, it is not shared by the Real Estate Institute of Tasmania*, and it is clearly not shared by one of New Zealand's richest men.
"This kind of self-serving politicking does nothing to support Tasmanian businesses or create jobs in our state.
"I would call on Will Hodgman to stop talking Tasmania down and recognise the strength and resilience of our economy."
*"As far as business goes… this state is open for business, there's no question of that, and there are a lot of projects running.., running into the millions of dollars." Robert Wallace, Tasmanian Chamber of Commerce and Industry (ABC, 16/01/2012).
*"The last thing that we need is.., for negativity from politicians to be souring the way that people think, and.., you know this.., this slogan, which.., which continues on and on of Tasmania being closed for business, I.., it just doesn't wash with people." Adrian Kelly, Real Estate Institute of Tasmania. (ABC 3/02/2012)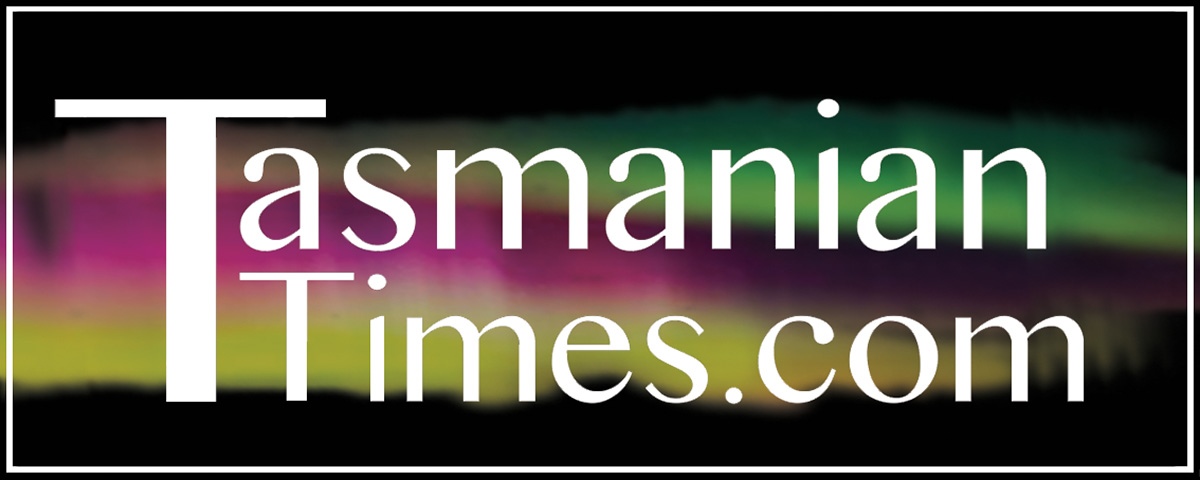 Author Credits: [show_post_categories parent="no" parentcategory="writers" show = "category" hyperlink="yes"]