MLCs move to block forest deal
All but three of Tasmania's 15-member Upper House have vowed to block the forest peace deal legislation, meaning the federally funded agreement is all but dead.
In an unprecedented move, the MLCs made the statement outside Parliament House in Hobart on today's public holiday in the south.
They are angry the timber company Ta Ann is shedding up to 40 jobs at its Smithton and Huon Valley mills.
The company is blaming green groups for a 50 per cent drop in sales to Japan.
Independent MLC Paul Harriss says the Upper House will block the creation of any new reserves under the $276 million agreement.
"Unless this eco-terrorism stops overseas this group of 12 MLCs is putting the governments on notice," he said.
Mr Harriss says the latest sackings could mean Forestry Tasmania's contractors, who supply Ta Ann, will lose their jobs.
What they say and who they are:
Enough is enough – Legislative Council to block reserves if blackmail continues
In an unprecedented move the majority of members of the Legislative Council will be outside Parliament House today to voice their concerns on the government's forestry agreement.
The move comes as news that timber processor Ta Ann has been forced to shed jobs following sabotage of their overseas markets.
Twelve members of Tasmania's upper house have reacted savagely to what they say is nothing less than extortion and have warned they will block the creation of any new reserves if radical environment groups persist with their overseas blackmail of timber exports by Ta Ann or any other Tasmanian timber processor.
Who:: MLC's Paul Harriss, Ruth Forrest, Jim Wilkinson, Greg Hall, Vanessa Goodwin, Adriana Taylor, Sue Smith, Ivan Dean and Tania Rattray. Supporters who are unable to attend (the media event): Tony Mulder, Rosemary Armitage and Mike Gaffney
Bob Brown: Legislative Councillors move to blackmail democracy
In a move paralleling the Legislative Council's self-defeating Franklin Dam breach of precedence in 1980, most Councillors have moved to selectively ban environmental lobbying of overseas companies, Australian Greens Leader Bob Brown said today.
"A High Court challenge to the Council on the right of Australians to free speech would see all 12 Councillors found in breach of the Australian Constitution. It's poorly thought out blackmail," Senator Brown said in Canberra.
"In 1980, the Council majority broke a century of precedence to alter the bill providing for the Gordon above Olga dam to provide for the Gordon below Franklin. This extraordinary usurping of power led to national condemnation and the critical delay which scotched both dams.
"Today's move, in which the 12 Councillors describe themselves as 'savage', sets Tasmania up for mockery," Senator Brown said.
"I, for one, have no intention of altering my flow of information to, from or about Ta Ann or any other company here or overseas. The Council is getting itself into a bit of a mess."
Kim Booth:
The Tasmanian Greens said today that the Ta Ann can immediately fix its market rejection problem by refusing to accept timber sourced from high conservation value (HCV) by Forestry Tasmania.
Greens Forestry spokesperson Kim Booth MP was responding to Ta Ann's claim that up to 40 workers will lose their jobs because activists have been telling the truth to Ta Ann's customers, which is that Forestry Tasmania are providing logs directly from high conservation value forests.
Mr Booth said that Ta Ann can fix their market problem today by refusing to take any more wood from Forestry Tasmania that comes from within the agreed areas slated for reservation under the Forests Intergovernmental Agreement (IGA).
"The Legislative Council and Ta Ann have now put the spotlight on the fact that Forestry Tasmania is cutting down high conservation value forests, and Ta Ann has been misleading customers about the provenance of their wood," Mr Booth said.
"The real problem here is that Forestry Tasmania is undermining the IGA and Ta Ann and the Legislative Council have swallowed the bait are were now effectively campaigning against Ta Ann's best interests."
"The stance taken by the Legislative Council and Ta Ann simply shines the international spotlight on the fact that Ta Ann has been deceiving customers about the so-called eco label that they have been promoting their wood under."
"Ta Ann's customers have every right to reject a product of doubtful origins and nothing the Legislative Council or Ta Ann says will force them to buy a dodgy product."
"Ta Ann should immediately renounce the use of HCV forests which would bring them international respect in the market and increased sales."
"The IGA is bringing $276 million dollars of Federal money into the Tasmanian economy and Ta Ann and the Legislative Councillors will damage the economy if they are successful in their dishonest and selfish campaign," Mr Booth said.
SENATOR THE HON RICHARD COLBECK
Senator for Tasmania
Shadow Parliamentary Secretary for Fisheries and Forestry
Shadow Parliamentary Secretary for Innovation, Industry and Science
M E D I A R E L E A S E
13 February 2012
Ta Ann latest victim of Labor-Green sham
– End the sham forestry deal now –
Prime Minister Julia Gillard and Tasmanian Premier Lara Giddings must take full responsibility for the loss of business and jobs announced at Ta Ann's Tasmanian mills today, Coalition Forestry Spokesman Richard Colbeck said.
"It is the sham process started by the State and Commonwealth governments that the Greens and environment groups (ENGOs) have used against Ta Ann in both the UK and Japan," Senator Colbeck said.
"The Intergovernmental Agreement (IGA) is now the weapon of choice for the ENGOs and the Greens in their job killing campaign.
"Ms Gillard and Ms Giddings can not escape the responsibility for this – it is their minority government partnerships that give the Greens legitimacy.
"It was also the Prime Minister and the Premier who duped the forest industry with last minute changes to the IGA at the behest of the Greens.
"Ms Giddings has the gall to falsely accuse the Liberals of talking down Tasmania's economy while in fact it is her own cabinet partners who are trashing our investment reputation both here and overseas.
"Likewise Ms Gillard claims to support the manufacturing sector yet her signed partner in government is also trashing our nation's reputation for manufacturing and investment.
"It is time to bring the whole Tasmanian forestry agreement sham to an end.
"These forests belong to the people of Tasmania. They do not belong to the ENGOs to claim nor the forest industry to give away.
"There are too many others who are not party to these talks that are affected yet have had no say in the IGA – farmers, miners and tourism operators to name a few.
"The Tasmanian Liberal Senate Team demands that the IGA process be abandoned immediately and replaced with a commitment from Labor to stand up for the forest industry in Tasmania and nationally.
"The Coalition does not recognise this sham process, nor any of the IGA process' decisions including any reserve proposals.
"Ms Gillard and Ms Giddings claim to be working to assist the industry but the only thing they are doing is helping the Greens destroy it.
"At the same time they are all helping to tear down the reputation of Tasmania as an investment destination.
"How many more jobs will be destroyed before they wake up? How many jobs should be lost before Ms Gillard and Ms Giddings lose theirs?" Senator Colbeck said.
• Conservationists call for Ta Ann to move out of high conservation value forests
Still Wild Still Threatened is calling on Ta Ann to stop accepting wood from high conservation value forests. The group will be joined by people all around the world in this call on February 14 and 15 as part of a global action for Tasmania's forests. This action is now more timely than ever, as Ta Ann are at a critical cross roads. Today the company announced 50% of their customer base had been lost due to the increasing awareness globally about the forest destruction.
Miranda Gibson, spokesperson for Still Wild Still Threatened, today reiterated this urgent call on Ta Ann to change their practices. Miranda has spent almost nine weeks at the top of a tree that is in an area due to be logged to supply wood to Ta Ann.
"Ta Ann have been misleadingly marketing their product as "eco" and yet sourcing their wood from controversial high conservation value forests. It should be of no surprise that people around the world are calling on them to change their practices. Today's announcement shows clearly that the global market demand is for true eco-friendly products, not wood sourced from the destruction of Tasmania's high conservation value forests." said Ms Gibson.
"This campaign has exposed the truth and given customers around the world the information about where these products are coming from, which they have the right to know." said Ms Gibson.
"Ta Ann are at a cross roads, they can either continue to entrench themselves in outdating practices of forest destruction or they can come into line with the Tasmanian forest negotiations and stop accepting wood from high conservation value forests. Why does Ta Ann wish to remain entrenched in outdated forest destruction, regardless of the consequences for the Tasmanian community, rather than move forward?" said Ms Gibson.
"In an unprecedented move, the legislative council is today attempting to silence the public. The MLC's that have today announced that they would not pass a piece of legislation if community opposition continues are abusing their power and their democratic responsibilities. " said Ms Gibson.
• The path forward for Ta Ann Tasmania
Markets for Change, Huon Valley Environment Centre and The Last Stand have responded to today's announcement from Ta Ann Tasmania by reiterating their calls for native forest protection, with a letter to the company and a public statement outlining their joint position.
"We have been stressing that Ta Ann can choose to be part of the solution or continue to be part of the problem for Tasmania's high conservation value forests. We have exposed Ta Ann for green-washing their Japanese markets about their wood supply source, advertising it as plantation-based when it is actually sourced from unacceptable logging in irreplaceable world-class forests" said Jenny Weber, for the Huon Valley Environment Centre.
"There is a path forward for Ta Ann Tasmania, and a resolution is achievable for the Intergovernmental Agreement (IGA) on forests, if steps are immediately taken to ensure forest protection which will also secure jobs in the long term" said Tim Birch, CEO of Markets for Change.
"We have asked Ta Ann to insist that they will not take wood from inside the 572,000 hectares of high conservation value forests identified by environment groups. Unfortunately, the values of those magnificent natural forests are still being compromised by ongoing logging that official reports state is driven by the wood supply requirements of Ta Ann. We are also asking Ta Ann's support in ensuring the IGA process puts in place a transition process for the native forest industry into plantations; this will ensure long-term profitability and employment within the industry" said Mr Birch.
"We have asked the Japanese corporate customers of Ta Ann to require the company to provide a genuinely eco-friendly wood supply, or else forfeit their sales. Ta Ann have a very clear choice to make: they can move into the 21st century and sell sustainable products that the global market is demanding, or they ignore the future for their workers and for our forests and continue to try and sell products that are sourced from forest destruction and which the market rejects" said Ula Majewski, Campaign Manager of The Last Stand.
Public statement from Markets for Change, Huon Valley Environment Centre and The Last Stand
Markets for Change, Huon Valley Environment Centre and The Last Stand propose, as a matter of urgency, that Ta Ann should take the following actions; and additionally, should make a clear public statement to that effect:
1. Immediately refuse to take wood supplied from the ENGO identified 572,000 hectares of high conservation value (HCV) forest
2. Simultaneously make a strong public call for all those forests to receive legislated, formal protection as soon as possible;
3. Publicly commit to a rapid transition out of native forests and into plantations. Ta Ann should make clear that this transition should be achieved without requiring or allowing a corresponding intensification of logging in the native forest estate outside the 572,000 ha of HCV forest; for example, there should be no watering-down of or exemptions to the Forest Practices Code during the transition period and planned changes to improve the biodiversity and water provisions of the Code should also be implemented
4. Publicly abandon the requirement of Ta Ann for a legislated wood supply
5. Publicly commit to abandoning forest furnace plans using native forests
It is unacceptable for Ta Ann to continue to entrench themselves in native forests for the long term and they should live up to their international advertising, which promotes their products as environmentally friendly and says that eucalypt plantations are a significant contributor to their veneer product.
• Tasmanian farmers back Upper House on forest sabotage
Tasmanian farmers today threw their weight behind the Legislative Council, urging it to block the implementation of the Intergovernmental Agreement on Forests (IGA) in the light of the latest sabotage of the industry.
"It is clear that it is time for all Tasmanians to have their say on the future of forestry and where the state economy is heading – and that includes farmers," Tasmanian Farmers and Graziers Association (TFGA) chief executive Jan Davis said today.
The TFGA represents 1600 private foresters managing almost 900,000 ha of forests in Tasmania.
"Farmers have certainly had enough. We were repeatedly reassured that farm foresters would not be impacted. That is clearly not true. The IGA is not going to be able to deliver the outcomes it promised for any of the stakeholders.
"Those who have so successfully persuaded overseas buyers not to buy products from our world class sustainable forest industry have demonstrated that there was never going to be any compromise in our forests. It is all or nothing as far as they are concerned," Ms Davis said.
"The community has every right to feel disappointed that this has happened.
"All those who participated in the process have some serious questions to answer. Why were so many excluded from the process on the pretence that they would not be affected? We are all affected now.
"The state's sustainable forest industry has been brought to its knees.
"Already we can see confidence falling in our private forest products yet there is clear global industry evidence that the demand for woodchips, for instance, is still buoyant, but the Tasmanian brand has been unfairly tarnished if not destroyed.
"It is grossly unfair and iniquitous," she said. "Others are now taking our markets."
Ms Davis said it was time to end the sham.
"We welcome the leadership the Legislative Council is showing and it has the full backing of farmers to reject any further implementation of the IGA and the further lock-up of public forests that it embodies."
"Now is the time for us to have a community discussion about the future of Tasmania's forest industry," she said.
First published: 2012-02-13 02:50 PM
• Code Green, Tuesday: As part of the global 24 hours of action for Tasmania's forests beginning today (14th of Feb), Code Green will be conducting a community action in Launceston's Brisbane st mall at 11am. It would be great if people could come along and have a chat and show their support as people in the timber industry have promised to be there in numbers.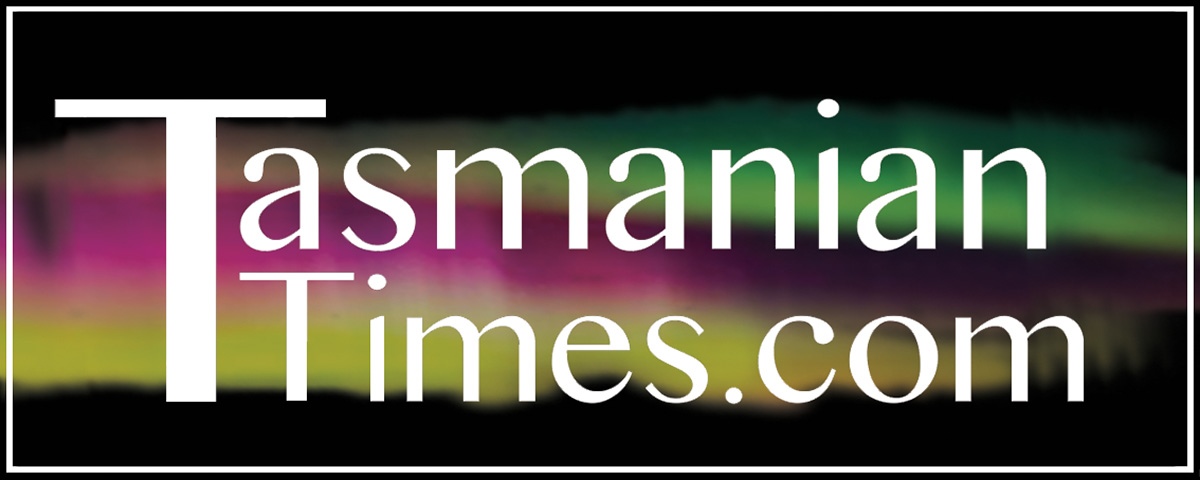 Author Credits: [show_post_categories parent="no" parentcategory="writers" show = "category" hyperlink="yes"]