If an organisation displays anal retentive characteristics, it is apt that one of its main preoccupations should be with public lavatories. Huon Valley Council shows serious symptoms of this obsessive condition in its handling of the controversy surrounding Cygnet's Loongana Park toilet facilities.
Despite a strongly expressed local desire that the existing toilet block should be retained and refurbished, council remains determined to bulldoze it and replace it with a towering mock "historic" structure that, in the position council has decided it should be (a few metres back from the roadside) would overpower the township's main thoroughfare, Mary Street.
Despite the fact that 782 people signed a petition to have the present block refurbished — more than 500 of them valley residents, mostly from the Cygnet area — council, doggedly determined that its Public Toilet Strategy 2009 be followed to the letter, continues to brush aside this strong expression of community feeling.
The haggling goes back more than a year to when someone had the temerity to suggest that there were better ways for council to spend the then $150,000-plus budgeted for a new toilet block. Mayor Robert Armstrong's retort was short and sour: council had a public toilet strategy that made it inevitable that replacement was the only way to go. It was clear he intended that he would brook no nonsense about refurbishment.
Ratepayer Lester Spinaze's response to that dogmatic stance was to patiently collect signatures until (he thought) he had the required number (560) to force council to hold a public meeting on the matter. But council was having none of that, so, when the petition duly arrived at council, enough names were deemed invalid to preclude the possibility of a public meeting.
What about the "spirit" of such a well-supported petition? Doesn't that stand for something? "Bugger that," appears to be council's attitude.
In response to the suggestion that the money slated for the replacement toilet block would be better spent on a disabled-access lift in the Cygnet Town Hall, the mayor snorted: "Different money". The mayor clearly suffers a measure of amnesia about the many shifts, in all directions, of budgeted money during his decade as the council's elected chief.
At January's council meeting, both mayor and General Manager Glenn Doyle were highly indignant at the suggestion by Councillor Rosalie Woodruff that it should be put on public record that the mayor had made it clear that he would not support redevelopment of the existing toilet block and that she had been told by the general manager that he would "absolutely" not support redevelopment.
The mayor, obviously angry, told Woodruff he might "seek advice" on her comments; and the GM asserted that he would never seek to "influence council reports". Methinks they both do protest too much. After all, we're only talking about bums on toilet seats.
The latest estimated cost of a new toilet block for Loongana Park has soared to more than $170,000 and will likely go higher, as such projects tend to. Council, in response to pressure from several directions, has admitted that the present block could be refurbished for about $130,000. Nevertheless, it remains adamant that it must go.
On the council's own refurbishment estimate, that looks to me like at least $40,000 would be available for spending elsewhere, say on refurbishing the rundown Burtons Reserve toilet block at the head of Port Cygnet bay — or even putting in a lift for the disabled at Cygnet Town Hall.
Such profligacy is not surprising from a council that:
— Gambled away nearly $4 million (a third of council's then cash assets) by "investing" in exotic financial products (a scandal that came to light in late 2008) instead of putting the people's money into a virtually guaranteed safe long-term cash deposit. There is still nary a sign of an apology from council for having wandered so carelessly and catastrophically into the minefield that is funds management.
— Is in the process of spending $1.7 million on Sale Street, Huonville, a road that was perfectly functional relative to other roads in the municipality that need repair. That rather surprising item passed smoothly through normal council business sometime last year. Is there something about to happen in that part of Huonville that will ultimately justify such huge expenditure of scarce council money? Or is it just another case of providing a few jobs for a few contractors for a short time even though the project has little or no benefit for the municipality as a whole?
— Has exposed the councils of Southern Tasmania (via Southern Water) to a largely unnecessary Huon Valley Water Scheme, initially costed at about $18 million and whose now estimated cost is accelerating up through the high $30 millions. How is cash-strapped Southern Tasmania going to meet the borrowing bills for this half-baked scheme?
— Spent nearly $3 million, at the whim of fish farmers, on upgrading the little-used Esperance Coast Road. (Meanwhile, along the Huon Highway from Huonville to Southport, travellers are laughing out of existence DIER's suggestion that a $7-million 750-metre dual carriageway just north of Castle Forbes Bay is any kind of answer to community appeals for more overtaking lanes along that winding highway, especially south from Geeveston.)
— Is spending $200,000-plus a year on mechanical street sweeping that barely cleans the gutters, let alone the footpaths and beyond. This much cash would be better used creating part-time manual street-cleaning jobs in each of the municipality's main townships.
— Regularly wastes money on professional consultants to come up with "concept designs" (usually before community consultation). These could just as easily be provided by imaginative valley residents who would be willing to offer their ideas as starting points for community discussion at no cost at all.
The list of examples of financial profligacy/sometimes near-vandalism by a council seemingly suffering white-elephantism (under the banner of "making jobs") goes on and on.
It's the same at the state level, where millions of dollars are continually poured into the bottomless pit that is the failed forestry industry. Another $3.8 million was announced by Canberra last week for another troubled venture, Atlantic salmon farming. Fish farming is touted as being conducted in the "pristine" waters of Tasmania, waters, that, in fact, are being polluted 24/7 by the effluent of all the ingredients needed to make year-old fish the size of five-year-olds. Various diseases and rising water temperatures (up 2 degrees Celsius in the past 60 years) may possibly make this one of shortest-lived solutions to unemployment problem in the state's south.
It's not fair to single out Huon Valley Council for its particular brand of financial profligacy. Profligacy and handout mentalities are endemic in our troubled state. And, tragically, in vote-buying exercises, Canberra (whatever its rulers' colour) keeps pouring money into this bottomless pit.
Perhaps the real answer to this island's woes is for all external aid to be cut off. That at least would force us to concentrate our own minds on ways and means of achieving self-sustainability. Pouring in good money after bad only prevents us from getting on with the task of proving that Australia's only island state is capable of standing on its own feet.
Meanwhile, back to the parish-pumpery of Cygnet. The odds are stacking up against council even getting its new toilet block project in Loongana Park underway until well into 2013. Ahead of council lies the drawing up of plans by an architectural consultant and their subsequent consideration by council; preparation and advertising of a development application; consideration of representations on the DA; the possibility of an appeal if the DA is approved; the calling of tenders and assessment of them . . .
All this when council could simply renovate and refurbish the solid existing concrete-block structure — its walls delightfully muralled by early-1990s primary school students — for about $130,000 (a sum that would probably rise but only in tandem with the estimated $180,000 estimated cost of a new block).
It's simple arithmetic. Refurbishment is a win-win situation for both Cygnet and council: the community gets what it is has asked for; and council, as well as having thousands of dollars still in its kitty for jobs elsewhere, wins much kudos from a community that largely feels it has had a raw deal from council on many issues since the municipal amalgamations of 1993.
Council says one of its prime reasons for wanting to replace the toilet building is that its plumbing has blocked up on the odd occasion. That's an easy one to solve: simply cut off the present plumbing and put in a new system alongside it.
However, until council manages to unblock its own systemic plumbing problems, there's not much chance that good sense — or a willingness to listen to the broadly expressed opinion of the people of Cygnet — will prevail. — Bob Hawkins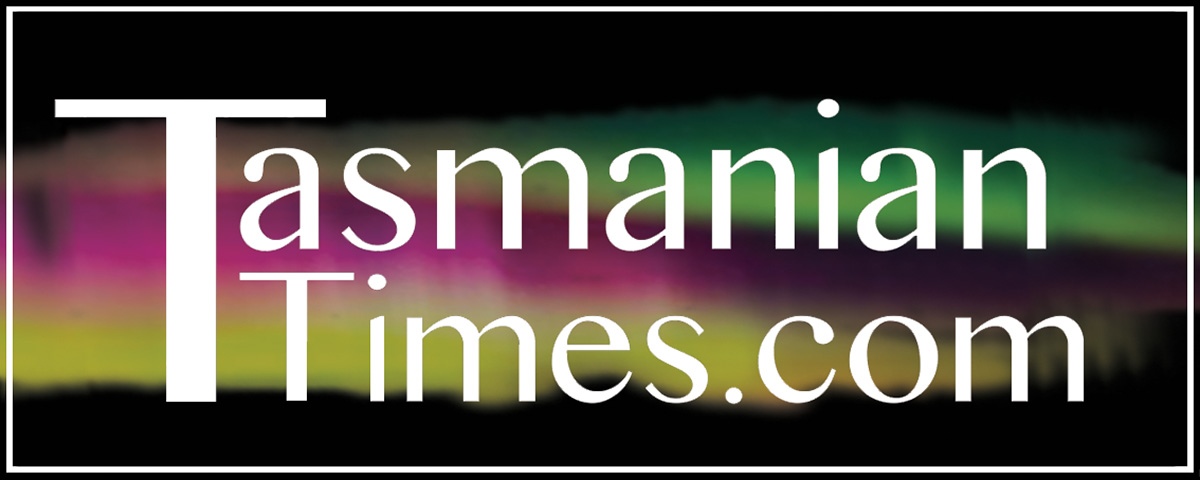 Author Credits: [show_post_categories parent="no" parentcategory="writers" show = "category" hyperlink="yes"]