"Old Man Beguiled by Courtesans," by Lucas Cranach, oil on panel.
It was reported on the ABC 20/01/12 that Tasmania's Attorney-General Brian Wightman wants a public reconsideration of brothel legalisation including setting up a statutory body to license sex workers and brothel owners.
The State Government has released a discussion paper on reforming the sex industry which can be viewed on the Justice Department website; it explores both options of legalisation and criminalisation.
The paper broadly explores examples of legalisation in Australia but fails to discuss the well documented negative impacts resulting from these legislative changes. While avoiding the problems resulting from legalisation in Australia, the discussion paper highlights criticisms of the criminalisation model in Sweden.
It is no coincidence that the review of brothel legislation is being considered while the Tasmanian Government is desperately looking for ways to raise revenue from new charges, taxes and fines.
It should be of grave concerning that a government criticised for its failures to protect children from abuse is now looking at reaping financial benefit from sex workers, many of whom were victims of child sex abuse.
By legitimising brothels and sex work, there is an inflation of employment figures as well as a boom in sex traders investing in the state with the government making money from sex tourism, licensing and taxing the industry. It has to be questioned whether legalisation will become state sanctioned exploitation.
Jade Barker from the Scarlet Alliance was quoted as saying 'The basis for any law reform within the sex industry is to legitimise sex work as an occupation and to end discrimination for sex workers for consenting adults who choose to work within the sex industry to be given the same rights as all other Tasmanians.' Ms Barker has taken a 'rights based approach' as opposed to a 'responsibility based approach'.
There is no question that Ms Baker's opinion is aimed at protecting sex workers, but is she really trying to protect sex workers and legitimise their occupation or is she more interested in advocating for brothel owners' right to exploit them? Perhaps she is trying to legitimise consumers who demand sexual services, the commodification of sex and the sex industry.
Many opponents of legalisation have raised concerns that by continuing to entrench prostitution as a healthy component of our social fabric then it becomes a state sanctioned option for women in poverty. Currently sex workers and sex slaves are not adequately protected from human rights abuses and exploitation but legalisation will only lead to increasing problems especially during a time economic downturn where people are being made retrenched.
Project Respect, an advocacy and support service for sex workers in Victoria, references statistics stating that most women enter the sex industry because they need money and that 64% of these women wanted to leave the sex industry.
Other facts listed by Project Respect show that 75% of sex workers are single mothers, 73% have experienced sexual abuse; 60% have experienced violent relationships and 47% were financially supporting a partner. 38% were studying and 33% of women were homeless.
A study in 1996 called Off Our Backs showed that over 80% of street prostitutes were heavy drug users. Another study by Sacred Heart Mission in 2001 backed many of these statistics; 35 female prostitutes were surveyed in the St Kilda area. All workers had experienced sexual abuse as children, all had experienced past or present domestic violence and all were homeless. Of 15 who responded regarding their mental health, 13 were diagnosed as mentally ill and 22 of the women described themselves as current or former heroin users.
It should also be noted that legalisation of brothels rarely minimises street sex work. Statistics show that many street workers have substance dependencies and mental health issues, these factors often mean that street workers are unable to compose themselves in a brothel environment; aside from this, many brothels are unwilling to employee street workers.
Ms Baker's claims do not take into account the fact that it is a minority of workers within the sex industry who choose to be there; the majority are forced into sex work due to financial desperation. If 64% of women in the sex industry in Victoria would like to leave the industry, we can only assume that Tasmanian figures would be closely correlated and thus we must question who is really benefiting from legalisation of the industry.
Interestingly there is no discussion in the Tasmanian Government's discussion paper of the need to fund and fully resource an organisation such as Project Respect to support Tasmanian sex workers.
In Janice Raymond's article 'Prostitution on Demand' she states; 'Legislators often advance legalisation proposals because they think nothing else is successful in legally addressing prostitution. However, there is a legal alternative. Rather than sanctioning prostitution, states could address the demand by penalising the men who buy women for the sex of prostitution. Sweden has drafted legislation recognising that without male demand, there would be a much-decreased female supply. Thinking outside the repressive box of legalisation, Sweden has acknowledged that prostitution is a form of male violence against women and children, and the purchase of sexual services is criminalised.'
The laws on prostitution in Sweden are primarily focused on protecting the sex worker by decriminalising the sale of sex but criminalising the act of procuring sexual services. This legislation was first enacted in 1999 but it should be noted that in 1009 Norway and Iceland adopted legislation based on the Swedish model.
Decriminalisation in the form currently seen in Australia should be viewed as a free market approach to the sex industry; it is the belief that legalisation means better regulation of the industry and decreases violence against workers. There is also a belief that this approach offers workers more control regarding choosing clients and increases the profits they are able to make.
The free market approach can be debunked as a fraud and statistics back the fact that there is little freedom for most people working in the sex industry.
The Victorian experience has demonstrated that legalisation has caused all segments of the industry to flourish, specifically the illegal sector, added to this is the factors that legitimate brothels have not been adequately monitored, regulated and policed.
In 2011 Victoria Police launched an investigation into council officials who had been incriminated in taking tens of thousands of dollars in bribes to turn their backs on illegal brothels operating in their districts. Because of the increase in illegal brothels more women and children are being trafficked for sexual slavery.
2011 saw an expose of sexual slavery on ABC's Four Corners, this highlighted the increase of human trafficking and sex slavery of Korean, Chinese and Thai women brought into Australia on student visas and working up to 80 hours a week as prostitutes in brothels across Melbourne.
Legal brothels and escort agencies called on the state government to cap the number of brothels allowed in Victoria, claiming that Melbourne's booming illegal sex trade no longer provides a level playing field for legitimate operators.
Of course many of these so-called legitimate operators have also have been incriminated in illegal practices, It has become clear that despite the laws regarding use of condoms in licensed brothels, there are sex premises that offer a full-service without condoms. This was reported in the Melbourne Leader, but such claims have also been backed up in Kate Holden's book 'In My Skin' in which she candidly discusses her life as a sex worker in Melbourne
In 2011 the Age published an article Brothel safety a dangerous myth; the article raised an example of a woman suing a brothel where she was employed after she was threatened by a client with a gun for refusing to have unprotected sex. Citing interviews conducted by academics in New South Wales; findings also showed many women in legal brothels had safety concerns specifically relating to male clients becoming violent and demanding for unprotected sex.
The article went on to directly state that in Victoria, safety and protection in legal brothels was a bureaucratic fantasy. Even Resourcing Health & Education in the Sex Industry 'RhED' a government funded organisation has questioned safety in brothels and advises workers to check brothels have accessible duress alarms.
Illegal practices in registered brothels were also revealed in Working in Victorian Brothels, a report commissioned by Consumer Affairs Victoria. The report found that there were significant disparities between brothels in terms of worker treatment. In some licensed brothels, workers were able to refuse client and leave as they wish. In others, workers did not have autonomy around refusing clients and were forced to work full shifts before receiving payment. Another issue raised was the drug-friendly culture in some licensed brothels; Kate Holden's personal account also reveals a brothel which provided drugs for workers.
The Victorian example has shown that legalisation has failed to protect workers; in fact it has lead to a massive increase in illegal brothels and has also lead to an expansion of street sex work and made Melbourne a focal point of sexual trafficking in Australia.
It is also worth considering whether it is appropriate for the Government to create a new form of funding revenue which is based on the exploitation of sex workers with an aim to keep them in the industry by legitimising the practice; this will not empower people, specifically vulnerable women to build lives outside the sex industry.
A progressive response to the sex industry must go beyond prostitution on demand and any moves towards this model are regressive in nature and move society towards a sexuality based on exploitation and the commodification of the individual. Sexual freedom is about real choices, not ones that are determined by economic imperatives.
Download this article for full links to other articles: LEARNING_LESSONS_FROM_LEGALISATION_IN_VICTORIA.doc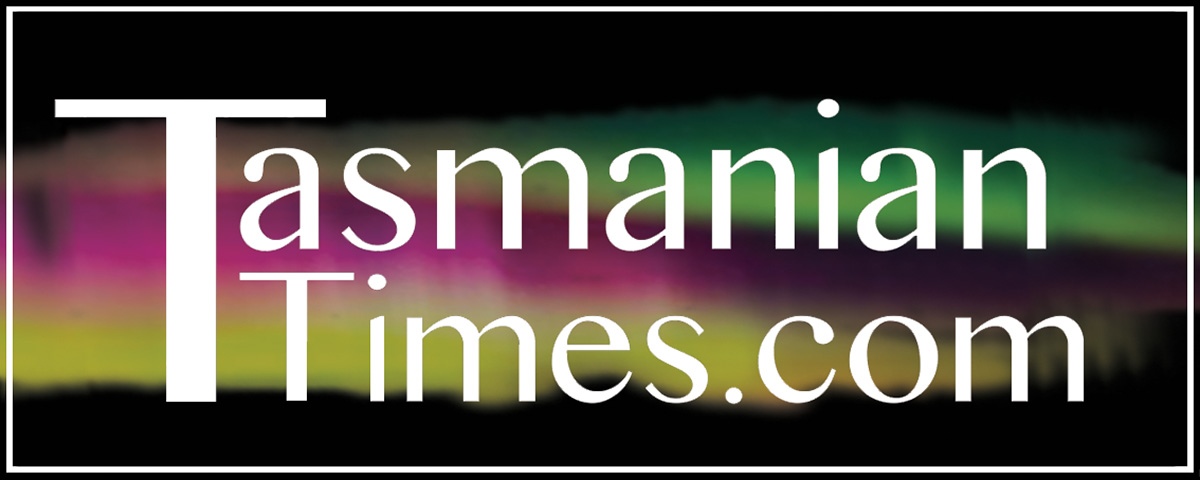 Author Credits: [show_post_categories parent="no" parentcategory="writers" show = "category" hyperlink="yes"]