Fish farms in Macquarie Harbour, Brand Tas pic
Environment Tasmania and the Tasmanian Aquaculture Reform Alliance are urging the community to oppose the proposed expansion of marine farms in Macquarie Harbour by TASSAL, Petuna Aquaculture and Huon Aquaculture Group, on the grounds that insufficient scientific baseline data has been provided and serious threats to the health of the Harbour and its well established tourism industry exist coupled with a raft of social impacts.
"The Government is currently assessing the largest proposed expansion of marine farms in Tasmania on the doorstep of our unique Tasmanian Wilderness World-Heritage Area in Macquarie Harbour, and yet there is a shocking lack of baseline scientific data to demonstrate whether or not it will be sustainable," said Environment Tasmania's Marine Coordinator, Rebecca Hubbard.
The draft amendment to the Macquarie Harbour Marine Farming Development Plan 2005 No 1 proposes an expansion on marine farms from 564 hectares to 926 hectares in the Harbour (increase of 64%), right up to the boundary of the World Heritage Area.
"The social and environmental impacts of the proposed expansion are potentially huge, with significantly less access for kayaking and fishing, and significantly increased noise and odour, antibiotic use, lighting, infrastructure and marine debris," said Christine Materia, Chair of community group Tasmanian Aquaculture Reform Alliance.
"The proposal to increase stocking densities of fish within each farm and to change the management controls to the Secretary of the Primary Industries Department seems an extension of the shift of authority from the independent scientific review panel to the Minister regarding developments. This reflects the politicising of a decision making process that should remain within an independent scientific realm, and further decreases community confidence," continued Ms Materia.
"The unique and endangered Maugean Skate is likely to suffer from such a large increase in fish farms within its restricted habitat, and the huge increase in nutrients and related decrease in Dissolved Oxygen levels could lead to marine life not being able to survive in the area. It is these very grave impacts that have not been addressed in the Environmental Impact Statement, despite being required by the Macquarie Harbour Marine Farming Development Plan, and it is simply not good enough for a proposal of this scale. The Companies cannot say they will monitor it later, because later may be too late," concluded Ms Hubbard.
Download briefing notes:
Briefing_for_media_Macquarie_Harbour_fish_farm_expansion_proposal_13dec2011.doc
Rebecca Hubbard,
Marine Coordinator Environment Tasmania
Christine Materia,
Chair, Tasmanian Aquaculture Reform Alliance
• A message from the Tasmanian Aquaculture Reform Alliance Inc
Dear friends,
You may have heard some rustlings from the aquaculture industry and Government for some time that they hope to significantly expand Tasmania's aquaculture capacity – well the proposal for this expansion is here and the Environmental Impact Statement has been released for public comment. Environment Tasmania and the Tasmanian Aquaculture Reform Alliance (TARA) and other groups such as the Environmental Defenders Office, have very serious concerns about the potential environmental and social impacts of this proposal, especially because there is a distinct lack of scientific baseline data.
We have just 9 days to get as many submissions from the community into this process as possible, to ensure that the Government decisions take into account community and environmental considerations and are aimed at sustainability, not economics or profits of the companies.
Below is an example letter – please feel free to add your own points or change it – and send it in straight away. Please copy us in on your email, if you can.
Attached is also a background briefing document with more details for those who would like more information, or to make a more in-depth submission (this will also be available on www.et.org.au shortly).
Download: Template_for_submissions_-_Macquarie_Harbour_EIS_FINAL.doc
Or …
Please forward these to your networks and concerned colleagues.
**FOLLOWS – EXAMPLE LETTER FOR SUBMISSIONS TO MACQUARIE HARBOUR FISH FARM EXPANSION**
Will Joscelyne
Marine Farming Planning Authority
c/-Marine Farming Branch
Department of Primary Industries, Parks, Water and Environment
GPO Box 44
Hobart TAS 7001
Email: MarineFarming.Enquiries@dpipwe.tas.gov.au, will.joscelyne@dpipwe.tas.gov.au
Dear Mr Joscelyne,
Expansion of marine farms in Macquarie Harbour
I am writing to express my concern regarding the proposal by Tassal Operations Pty Ltd, Huon Aquaculture Group Pty Ltd and Petuna Aquaculture Pty Ltd to expand their marine farming activities in Macquarie Harbour, as set out in the draft amendment to the Macquarie Harbour Marine Farming Development Plan 2005 No 1 (the draft amendment).
The area of Macquarie Harbour to be converted to fish farms is within the Southwest Conservation Area and adjoins the Tasmanian Wilderness World Heritage Area. This iconic area, which attracts over 100,000 tourists annually, is recognised for its wilderness setting, ecological values, heritage significance and varied recreational opportunities. Sustainable management of these assets is important, however as it stands, I do not believe that the proposed expansion will be sustainable, and therefor that it should be refused.
Need for more baseline data
There is currently a lack of baseline data for Macquarie Harbour as very few ecological studies have been conducted. Without more detailed information regarding water flows, ecological condition and the susceptibility of endangered species to changed nutrient conditions, there is not enough evidence to prove that the proposed expansion will not have significant environmental impacts.
Given the ecological and tourism significance of Macquarie Harbour, it is critical to any proper assessment that there is sufficient information available regarding potential impacts before the proposed expansion goes ahead. It is not good enough to require information to be gathered over time after the expansion has been approved.
Ecological impacts
Macquarie Harbour is a rare, highly-stratified estuarine ecosystem that supports unique marine life. In particular, Macquarie Harbour is one of only two known habitats for the endangered Maugean Skate (Zearaja maugeana). Very little is currently known about this unique species and what impact reduced or fragmented habitat, changed nutrient levels or disturbance of sediments may have on its survival. There is not enough evidence to show that there will not be a significant impact on this species on the basis of information provided in the EIS.
The proposed marine farming expansion will elevate nutrient levels and reduce dissolved oxygen, which may have adverse impacts on farmed and wild fish, other aquatic species and the environment.
The marine farming expansion, and the proposal to increase fish stock densities, increases the risk of salmon escaping into the surrounding environment. Competition between escaped salmon and native species will have adverse impacts on biodiversity in Macquarie Harbour and waterways with the World Heritage Area.
Social and cultural impacts
The impacts of the proposed expansion associated with noise and odour emissions, lighting, significant increase in the area of infrastructure and netting, marine debris and additional boat traffic will detract from the wilderness experience.
The proposal will also reduce the area of Macquarie Harbour available for kayaking, sailing and recreational fishing, and detract from the amenity enjoyed by people engaging in those activities.
Planning issues
The Marine Farming Planning Act 1995 privileges marine farming activities and does not provide a good framework to consider amenity issues, noise pollution or complex ecological impacts. Even where the Panel assesses these issues and recommends refusal, the Minister may still approve the proposed expansion. I am concerned that this legislation does not provide a transparent, evidence based assessment approach.
The draft amendment also proposes to increase fish stock densities above the current maximum, and to allow those densities to be altered by DPIPWE in future. I urge the Panel to reject the draft amendment, which will allow decisions regarding density and biomass (which impact on nutrients and fish health) to be made without public consultation or expert appraisal.
For all the reasons discussed above, I urge the Marine Farming Planning Review Panel to recommend that the draft amendment to the Macquarie Harbour Marine Farming Development Plan 2005 No 1 be refused.
Yours sincerely,
Name:
Address:
Email:
Date:
MINISTER MUST STAY OUT OF FISH FARM PLANNING PROCESS
Insufficient Environmental Data for Macquarie Harbour
Kim Booth MP
Greens Primary Industries Spokesperson
The Tasmanian Greens today raised concerns about the potential impact of the proposed Macquarie Harbour marine farm expansion on the World Heritage region and on the other industries like tourism that rely on it.
Greens Primary Industries spokesperson Kim Booth MP said there were serious doubts about the approval process after the decision by Labor and Liberal to water down the Tasmania's aquaculture planning laws through changes to the Marine Farming Planning Act 1995.
"The Minister now has the power to approve or veto marine farming developments, by bypassing the Independent Marine Farming Planning Review Panel," Mr Booth said.
"What this means is that marine farming developments such as those being proposed for Macquarie Harbour can now escape rigorous environmental scrutiny, if the Minister sees fit to bypass proper process."
"The Greens are calling on the Minister to keep out of the Independent process so as to ensure that any public consultation does not become a superficial farce of democratic process."
"The Greens recognise the contribution of the aquaculture industry, but there serious concerns about its expansion in Macquarie Harbour, where we do not believe there is solid evidence to show that it will not harm the surrounding marine environment and other industries such as tourism."
"There is insufficient baseline data for a proper review to be undertaken on the potential impacts on Macquarie Harbour through aquaculture expansion."
"The Macquarie Harbour Marine Farming Development Plan October 2005 said that the extent of the high-risk area for marine farming is based on limited historical measurements, and is thus not definitive. Future events cannot be predicted with confidence."
"It is in everyone's interests that we ensure that the planning and approval processes for our aquaculture industry are robust. Everyday markets are becoming more savvy and we need to ensure that are our fish farms can confidently boast of the highest-grade and most sustainably produced salmon in the world."
"The aquaculture industry should be supported to expand in appropriate locations, but it important for both the environment and the ongoing viability of the industry to ensure that guidelines for projects cannot just be overridden on the whim of a Minister."
"The Greens remain firm that the best way to avoid this type of controversy would be for marine farm planning to be brought under the Land Use Planning and Approvals system," Mr Booth said.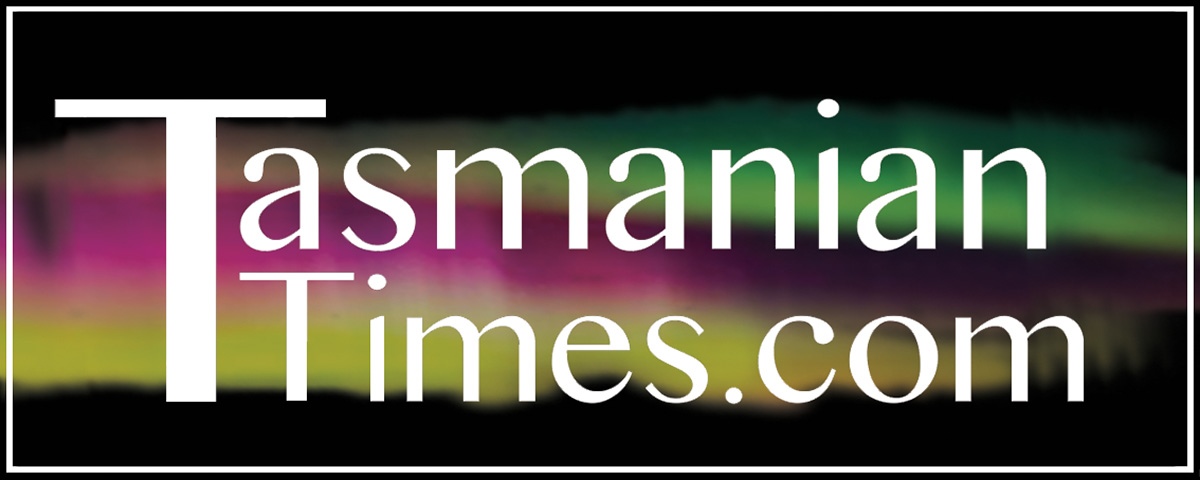 Author Credits: [show_post_categories parent="no" parentcategory="writers" show = "category" hyperlink="yes"]