Pulp mill site works, September 011. Pic: Code Green
Gunns are preparing to face court in their battle to have their planning permits validated after the expiry date.
There are two cases against them; one in the local Magistrates Court and one in the Supreme Court.
The former was brought by Lucy Landon-Lane and the Pulp-the-Mill group at their own expense and whatever public contributions were available. This was prior to the second action being brought in the higher court by another group. As the higher court judgement carries more weight than a local court, Lucy Landon-Lane decided to withdraw their case and wait on the verdict of the pending Supreme Court case.
Not so Gunns.
In a move on the advice of their lawyer, Stuart McElwaine, they have stated they wish this case to proceed. For reasons of their own, they would like to have a lower court judgement. For them there are a few reasons.
Firstly, any judgement in the lower court could influence the outcome of a judgement in the upper court or they could argue that it makes a Supreme Court case unnecessary if it goes in their favour.
Secondly, if the case proceeds in the lower court and it defaults for reasons of punitive costs, then Gunns can claim a victory going into the Supreme Court. They will certainly do it publicly, if not legally, to boost their flagging share price.
Thirdly, it is a much cheaper option then a Supreme Court case, and possibly less demanding on their accounting practices for their assumed expense of $240 million for this 'substantial commencement'. The Government has agreed to abide by the court decision without specifying which court.
The case is possibly being used as a deterrent to prevent other legal challenges and to potentially bankrupt anyone who wishes to challenge them. It also acts as a delaying process, in which time they could gain the advantage with the government to change the laws.
However, Gunns themselves are also taking a severe risk, as any adverse judgement, even in a local court, could defeat their project and they will only proceed with this court action if they think they will win. It would also make a Supreme Court challenge unnecessary if they were to lose this one, and if they wanted to challenge the verdict, they would have to take it to court themselves, with all the attendant costs.
It is my belief that basically they are bluffing and hoping for a default judgement. However, a failure this time will have far more serious consequences for THEM!
The ANZ Bank will be watching and so will any JVP. They can't afford to lose and they could be setting themselves up for a fall. Another court case is just an added risk, and I wouldn't bet on Gunns winning.
Maybe Pulp-the-Mill should accept the challenge and NOT withdraw!
• Judy: What are the implications of NAB's recently posted announcment on Gunns' ASX website: "Notice of ceasing to be a substantial shareholder": HERE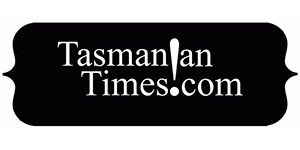 Author Credits: [show_post_categories parent="no" parentcategory="writers" show = "category" hyperlink="yes"]