The flogging of the radiata pine trees on State Forest in north-east Tasmania is another step in a long and sorry saga.
Fifty years ago, the vast majority of that area was native forest on public land.
The taxpayer funded the conversion of those forests to stands of radiata pine.
In the late 1990s, Forestry Tasmania flogged 50% of its ownership of those trees to pay part of its debt to the government.
Two major sawmills in Scottsdale relied on that resource and were appalled to see thousands of tonnes of logs being exported under new policies. In 2007, Forestry Tasmania and the other 50% owner of the pines decided to deprive those mills of the resource they needed and to instead sell the logs to FEA, which at the time did not even have a sawmill.
Using millions of dollars of subsidies from the Australian Government, FEA constructed its mill at Bell Bay, only to go broke.
Meanwhile, the mills at Scottsdale closed.
Now Forestry Tasmania has sold its remaining share in the pine plantations in an attempt to revive its moribund finances.
Control over this public resource is now in completely private hands. You watch – Forestry Tasmania will be flogging the hardwood plantations next!
This comment first appeared on this article here: It's time to stop the failed drip-fed funding of Forestry Tasmania. Comment below, or on the original article
• Nick McKIm
IGA IS CLEAR – LOGGING CEASES IN 430, 000 HA INFORMAL RESERVES
Nick McKim MP
Greens Leader
The Tasmanian Greens today reiterated that should the rescheduling process to remove logging coupes from the 430, 000 hectares identified for immediate protection under the Tasmanian Forests Intergovernmental Agreement, find that they cannot be rescheduled then the IGA states that compensation should be paid.
Greens Leader Nick McKim MP said Forestry Tasmania's claim that they still need to access 34 coupes within the 430, 000 hectares of High Conservation Value forests smacks of a desperate attempt to lock in business as usual.
"Clause 25 of the IGA states that 430, 000 hectares of native forest nominated by the eNGOs would be placed immediately into Informal Reserves, and it remains the Greens' expectation that this is upheld," Mr McKim said.
"Just because it is Forestry Tasmania's view that wood supply contracts cannot be met without ongoing logging of the identified 430, 000 hectares does not mean that will be the outcome."
"If logging coupes cannot be removed, then compensation will need to be triggered as per the provisions in the IGA Clause 27."
"The Greens still hold that the IGA has the potential to deliver conservation outcomes as well as restructure the timber industry, but they must both be delivered concurrently."
"Despite being signed on the 7th of August, conservation commitments under the IGA have yet to be delivered. The first commitment which is now long overdue is the 430, 000 ha in Reserve, protected by a Conservation Agreement."
• Kim Booth
FORESTRY TASMANIA'S UNPAID BILLS EXPOSE PUBLIC PURSE
Questions Over Debtors' Capacity to Repay
Kim Booth MP
Greens Forestry Spokesperson
The Tasmanian Greens said today's Government Business Enterprise hearings had highlighted Forestry Tasmania's inability to manage its finances and recover its debts.
Greens Forestry spokesperson Kim Booth MP said that Forestry's dangerous lack of proper credit control is exposing the public purse, via the Treasurer's Letter of Comfort, to losses in the tens of millions of dollars in the event that a major customer such as ARTEC or Ta Ann falls over.
"The Greens are very concerned about the ability of these companies to pay their debts to Forestry Tasmania," Mr Booth said.
"In the event that one of these companies goes into receivership it will be the public who will be forced to bail out those debts."
"Alarmingly, despite repeated questions, Forestry Tasmania refused to divulge the amount it was owed by ARTEC, or the time frame for that debt to be recovered."
"Even worse, the Minister was not able to detail what sort of security Forestry Tasmania had required from companies like ARTEC and Ta Ann, who are now the major customers for native forest timber."
"Forestry Tasmania is playing with public money, and has an obligation not to recklessly endanger public money, by making sure that they take adequate security and insist on proper payment terms."
"During the hearing the CEO of Forestry Tasmania admitted that about $15 million had been written off Forestry's balance sheet due to its over-inflated claims of Gunns' indebtedness."
"The Greens are not satisfied that Forestry Tasmania has adequate guarantees in place to protect the public purse in the event that these other loss making timber companies also can't pay their bills."
"Cash flow management and debtor control are basic, fundamental business principles which Forestry Tasmania does not seem to understand," Mr Booth said.
ARTEC's financial viability – unanswered questions arising from today's GBE hearing:
• Concerns within the forestry industry that ARTEC is in financial trouble and cannot pay its bills.
• The exact amount owed by ARTEC to Forestry Tasmania and the expected time frame for the debt to be repaid.
• Details of any enquiries Forestry Tasmania has made to establish ARTEC's financial viability.
• Details of any risk analysis Forestry Tasmania may have in place to assess the point at which they will stop providing goods or services to any company, when they cannot pay an invoice.
• The extent to which taxpayers will be required to cover any unpaid debts of ARTEC or other Forestry Tasmania customers, given that FT is operating on a letter of comfort from the Premier & Treasurer Lara Giddings.
• Any assurances that can be provided to companies trading with ARTEC that they will be paid if ARTEC is placed in the hands of receivers.
• Steps taken to ascertain that ARTEC is not trading while insolvent. If ARTEC is trading whilst insolvent, and the Board of Forestry Tasmania are complicit in this illegal activity they are potentially in breach of their obligations under section 180 (1) and (2) section 81 (1) (a) and 182 (1) (b) of the Act.
• What steps will be taken to hold the Board of Forestry Tasmania accountable if ARTEC's liabilities are already greater than ARTEC's assets and Forestry has continued to trade with them.
• Details of any legal advice which Forestry Tasmania or the Minister has received on these matters.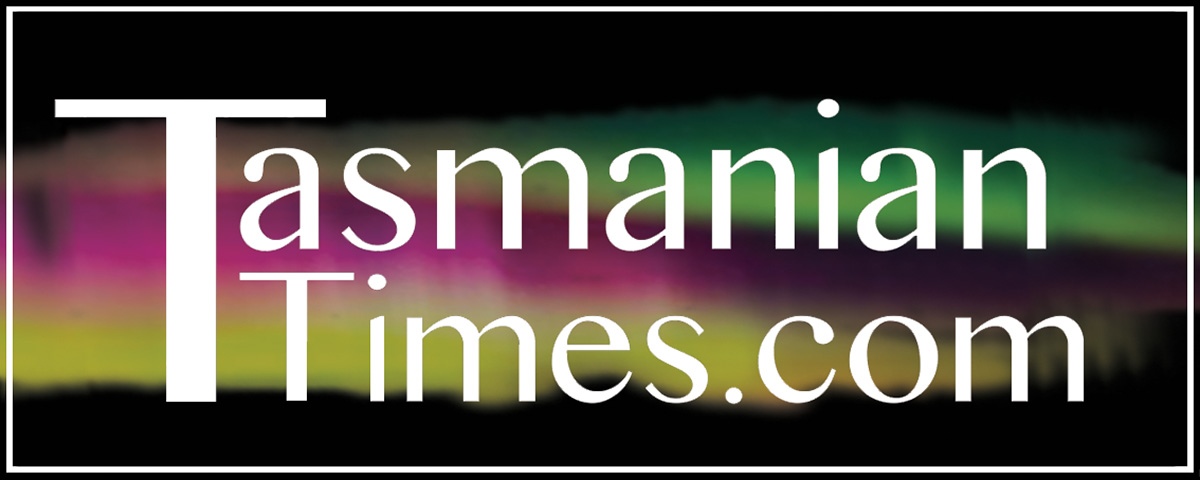 Author Credits: [show_post_categories parent="no" parentcategory="writers" show = "category" hyperlink="yes"]