Message to Tasmanian Parliament on budget cuts and forestry:
It's time to stop the failed drip-fed funding of Forestry Tasmania
Concerned Tasmanians alarmed at budget cuts to health, education and police today questioned the government's mixed priorities in continuing to pour funds and underwrite the Forestry Government Business Enterprise.
"Of course we want to stop the logging of beautiful native forests such as those in the Florentine. But we are equally alarmed at the severity of the budget cuts to essential services like health, education and policing" said Angie McGowan, a spokesperson for the group of environmentalists and health workers and Vice-President of the Florentine Protection Society.
"Everyone knows that Tasmania's economy is not in the best of health. And among the sickest in the economy is Forestry Tasmania.
"But we cannot keep slashing money from education and health and keep topping up the endless intravenous drip of public funds into the sick patient that is Forestry Tasmania, as this does nothing to cure the sickness.
"Today we say this to Tasmania's parliamentarians – we can no longer afford to drip feed the forestry industry. So, get this patient into surgery now to get it standing on its own two feet. Tear up the Forestry Act from the last century and replace it with a twenty-first century one that is sustainable, profitable and definitely not based on clearfelling native forests."
The group highlighted alternative models from other states, such as the smaller, plantation-based Forestry SA.
"South Australia provides a great example of what a healthy modern forest agency can achieve. This profitable industry sells plantation timber from an area of forest one eighth the size of that available to Forestry Tasmania.
Last year, Forestry SA contributed $45m to the state budget – enough funding for around 500 nurses, teachers and police. Now that's what a healthy patient looks like." said Ms McGowan.
• Examiner: FT sells off plantation to clear debt
BY ROSEMARY BOLGER
09 Dec, 2011 09:45 AM
Forestry Tasmania has sold its softwood plantation joint venture to clear its debt.
The state-owned business will get half the proceeds of the $156 million sale, announced this morning.
The buyer, Sydney-based New Forests will have the right to establish, maintain and harvest the 46,000 hectare plantation estate.
Forestry Tasmania retains ownership of the land.
FORESTRY FLOGS PUBLIC ASSETS IN DESPERATE FIRE SALE
Not Many Deck Chairs Left to Reshuffle
Kim Booth MP
Greens Forestry Spokesperson
The Tasmanian Greens said Forestry Tasmania had guaranteed its own demise by selling off the only profitable timber supply assets that it owned.
Greens Forestry spokesperson Kim Booth MP said Forestry's decision to sell half of its stake in the softwood joint venture with GMO Renewable Resources illustrated the company's desperate financial position and the lengths it would go to stave off its own collapse.
"Forestry Tasmania is cannibalising public assets for a short term cash boost," Mr Booth said.
"Selling off the Forestry Tasmania's last cash producing timber supply asset is like shuffling deckchairs on the Titanic, and it will only delay the collapse of this failed enterprise."
"The softwood plantation joint venture is the only part of Forestry Tasmania's wood supply operations that has any capacity to generate profits into the future as the state transitions out of native forest logging."
"The plantation joint venture should have been used to drive Forestry Tasmania's transition out of native forest logging."
"This sale puts Forestry Tasmania in an even less sustainable financial position, by burning down the value of the joint venture and knocking tens of millions of dollars off the company's balance sheet."
"The Minister needs to explain why he thinks it makes sense to sell off public assets to generate quick cash, instead of requiring Forestry Tasmania to pursue its debtors, including Gunns Ltd, which together owe nearly $40 million."
"This is a massive long term hit on the public purse, and let's not forget that it was public money that paid for these plantations in the first place."
"It is a frantic and desperate move, and it shows how far Forestry Tasmania is prepared to go to stave off its demise."
"Forestry Tasmania is a loss making business that should be abolished before it is allowed to waste more scarce public money that should go into health and public services," Mr Booth said.
• Ali Alishah
2 Protestors appear at Hobart Magistrates Court. Fines incurred.
Tasmanian environmental campaigners, Ali Alishah and Brendan Pattenden appeared in the Hobart Magistrates Court today. They were appearing for sentencing on protest related offences. Mr Pattenden incurred a $400 fine with convictions recorded and Mr. Alishah's hearings and sentencing were adjourned to next year.
Mr. Pattenden, 31, of Battery Point, Tasmania, was appearing for sentencing on three matters of Trespass. These matters took place in the course of opposing the ongoing earth moving at the proposed Gunns Ltd. Tamar Valley pulp mill despite lapsed building permits, the ongoing clear-felling of native forest in the Tyena Valley and the continuing operations of veneer processor and exporter, Malaysian based Ta Ann Group's subsidiary Ta Ann Tasmania.
Mr. Alishah, 27, of Blackmans Bay, Tasmania, who was detained for 5 weeks earlier this year after thrice being refused bail and then released upon the charge being dropped, was appearing awaiting sentencing on offences committed in the course of opposing the controversial activities of Gunns Ltd., Ta Ann Tasmania, Ta Ann Holdings and Forestry Tasmania.
"We will not be deterred or directed away from our efforts to highlight the ongoing destruction of Tasmania's natural heritage. From coupes to conference rooms, we will work to ensure a hasty exit from native forests. We will also not tolerate the presence of Ta Ann Holdings in Tasmania while they repeatedly commit mass ecocide and human rights abuses on the indigenous peoples of Sarawak, Malaysia," said Mr. Alishah.
"The State Government must not only deliver the promised protection of native forests in Tasmania, which by their own agreement were to be protected by now, but it must stop actively facilitating the corporate agendas of Gunns Ltd. and Ta Ann Tasmania which are leading hands in the environmental degradation of Tasmania, " said Mr. Alishah.
"Tasmanians will not stand by and watch their elected representatives become willing accomplices in environmental lunacy and human rights abuses." said Mr. Alishah.
Ta Ann owns 30 per cent of shares in Gran Perfect, which is facing court action in Malaysia over illegal logging.
Earlier on Tasmanian Times:
The short-sight of Forestry Tasmania
Forestry Tasmania's arrogant trashing of Aboriginal and settler history
John Lawrence:
How Labor pinched IGA funds for Forestry Tasmania
All John Lawrence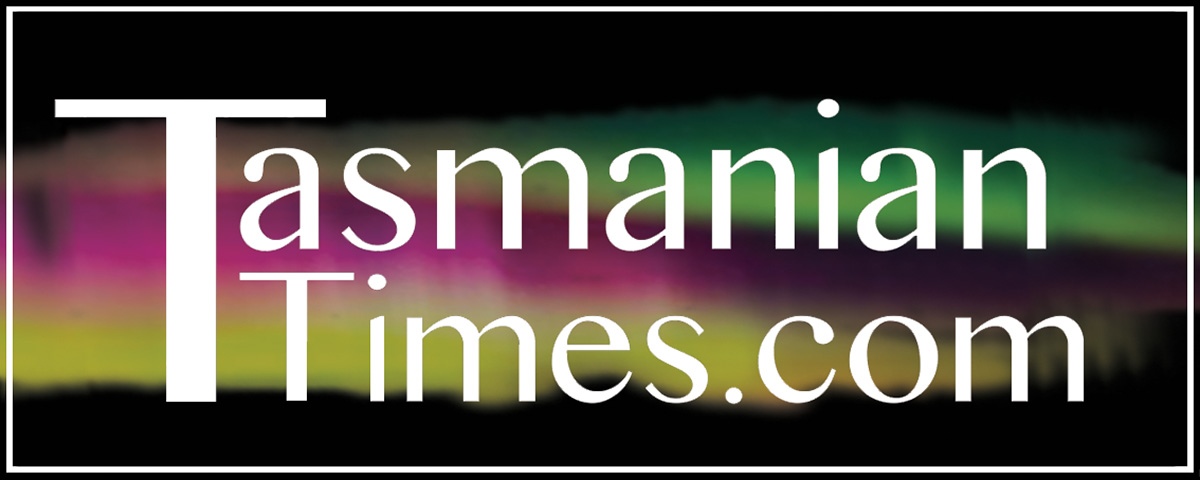 Author Credits: [show_post_categories parent="no" parentcategory="writers" show = "category" hyperlink="yes"]