Pic: Mike Adams; taken alongside the Upper Florentine track early last year
Ali Alishah, Still Wild, Still Threatened
Yesterday Still Wild Still Threatened called on the Federal and State governments to honour a $276 million forest deal made in August. Activist Miranda Gibson has mounted a brave stand against continued logging in areas that should have been saved under the Intergovernmental Agreement, vowing to occupy her high-tech tree sit in an active logging coupe near the Styx Valley until these forests are protected.
"This deal has already seen $35 million delivered to Forestry Tasmania and Gunns Ltd. without protecting a single tree." Said Still Wild Still Threatened spokesperson Ali Alishah.
"It is clear that by backing Forestry Tasmania's destructive practices within the identified 430,000 ha area of high conservation value native forest, the State and Federal Governments are in direct violation of Clauses 25 and 27 of their own Inter Governmental Agreement." said Mr. Alishah.
State Premier Lara Giddings and Forestry Tasmania have claimed that they must continue to log these forests to fulfill sales obligations. This is in direct contradiction to clauses 25 and 27 the Premier's IGA which states that coupes within the 430,000 ha of high conservation value forest would not be logged under any condition and if rescheduling out of these coupes could not occur then the relevant customers and contractors would be granted compensation. The Premier and Forestry Tasmania are trying to dodge the clear directives of this Agreement.
Clause 25 of the IGA states:
The State will immediately place the 430,000 ha of native forest identified in Attachment A (other than any areas which are not State forest) from the 572,000 ha nominated by ENGOs through the Statement of Principles process, into Informal Reserves.
Clause 27 of the IGA states:
In the event that Forestry Tasmania reports that it cannot meet contractual requirements from production resources outside the nominated 430,000 ha the Governments will undertake the following steps. First, an independent expert will be jointly appointed by the Governments to review scheduling and other relevant data and attempt to reschedule harvesting activities so as to meet the requirements of contracts and maintain the interim protection of 430,000 ha. In the event that the independent expert concludes it is impossible to achieve this, the Commonwealth will compensate the contract holder for the value of lost profits and unavoidable costs
Website: http://www.observertree.org
Facebook: http://www.facebook.com/#!/pages/ObserverTree/152795598158969
Vica Bayley, The Wilderness Society
It is a year to the day since former Premier David Bartlett and Federal Environment Minister Tony Burke announced they would support an agreement that promised to end Tasmania's long-running forest dispute and that logging would stop in high conservation value forests.
Yet a year on, forests continue to fall in the Tyenna, Picton, Ben Lomond and Upper Derwent.
And that's because Forestry Tasmania, the government-owned business that manages our forests, has ignored its owner and not redirected logging into the hundreds of thousands of hectares of publicly owned native forests that are still available for logging. This is despite a year of requests to do so and receiving a formal direction from the Tasmanian Government in March.
An end to logging in these forests is a critical component of the Principles agreement and the subsequent Intergovernmental Agreement signed by both governments in August. Ongoing logging in areas promised for protection heaps more and more pressure on the forest Agreement and the opportunity it offers for Tasmania to move on.
A buyout for Gunns to exit the industry has been delivered and native forest log demand has consequently dropped. Displaced workers have been supported to find new futures and contractors have options to exit the industry with dignity. Yet logging continues despite the best efforts of many to deliver a binding agreement. This means that important forests many Tasmanians expected to see legislated as new National Parks and reserves are being logged when they shouldn't. Perhaps planning for this, the Premier and Prime Minister agreed on a specific clause to offer compensation to avoid logging.
Sticking to the terms of the Agreement will be real test for both Governments. Nervousness about the delivery of the conservation pillar of the Forests Agreement has been a topic of public debate since its signing and public scrutiny will be high.
However, allowing Forestry Tasmania to keep logging the forests will not only undermine the Governments' Agreement, cost us precious forests and the opportunity for a resolution to the conflict over forestry. It will also cost us cash.
The most recent Auditor General's report states that to remain a going concern, Forestry Tasmania's directors will rely on "ongoing support and adequate resources to continue in operational existence for the foreseeable future." That's code for more taxpayer money to stay afloat.
Then late last week, it was announced the most profitable part of Forestry Tasmania's business, its share in softwood plantations, would be sold off to finance debt and maintain cash flows. Privatising this public asset not only represents a band aid solution for a broken business model, it preempts a government review into the future of the organisation, lauded as a critical step in understanding the way forward.
Worse, it rings serious alarm bells about what Forestry Tasmania thinks about its own future and the Governments' Forest agreement. At a time when the rest of the world and the Forest Agreement are working to shift logging from native forests into plantations, Forestry Tasmania is bulldozing a backward-focused pathway with logging and road building in controversial native forest areas and selling of its profitable and socially acceptable plantations.
But then Forestry Tasmania has form in pursuing its own agenda at the public's expense. In 2006 a Federal Court judge found that "manipulation" of Forestry Tasmania's expert evidence presented in his court was "regrettable". The judge said that "at the urging of an officer or officers of Forestry Tasmania" the expert deleted a critical sentence from his affidavit. That sentence read: "The longer the status quo of conservation management for this species is maintained the higher the risk of extinction to the species based on current knowledge."
More recently, an Upper House inquiry into Forestry Tasmania's financial performance reported it "failed to take adequate strategic action in a timely manner". Additionally "the Committee found it a difficult task to obtain clear answers from Forestry Tasmania … They were reluctant to answer questions and provide appropriate documentation as expected."
Whether it is an Upper House Committee, the Auditor General or citizen commentators, there appears a common analysis that Forestry Tasmania is unaccountable, has long failed to adjust to changing circumstances and is in dire financial straits. Now it is also clear it has long ignored the writing on the wall, defied government direction and pushed ahead with native forest logging that drives community conflict, loses Tasmanians money and damages their unique environment.
Now there is a new opportunity to turn around this trend and deliver an outcome that helps Tasmania move on from divisive debate and end this debilitating drain on the public purse.
Reform of Forestry Tasmania is desperately needed and long overdue. Responsibility for this sits squarely with the State Government and the choices appear stark. Deliver the Forests Agreement and restructure Forestry Tasmania into an accountable, transparent entity working for the public good. Or pour more public money into propping up a failed business model that delivers nothing for Tasmania's triple bottom line.
To implement the Intergovernmental Agreement, Forestry Tasmania needs to be brought under control and made to realise that business as usual is no longer an option.
Vica Bayley's article was first published in Mercury, Wednesday, December 14.
Patrick O'Keefe. New Matilda:
Malaysian timber giant Ta Ann has set up shop in Tasmania. The company has a grim reputation for corruption and environmental damage, especially in Sarawak. Why is Tassie doing business with them? Patrick O'Keeffe reports
With the demise of Gunns Limited, it finally looked like Tasmania's precious old growth forests were going to be protected. However, the emergence of Malaysian timber giant Ta Ann Holdings has provoked great concern in Tasmania.
Ta Ann Holdings have established two rotary peeled veneer mills in Tasmania, while securing a 20 year wood supply contract with Forestry Tasmania. Ta Ann Holdings are directly linked to the Sarawak State Government, and have been widely condemned for their environmental record.
Until recently, their presence in Tasmania had escaped scrutiny.
In Malaysia, Ta Ann Holdings has been granted 675,000 hectares of timber and plantation concessions by the Sarawak State Government without tender. The company was founded in the mid 1980s by Datuk Abdul Hamed Sepawi and Datuk Wahab Dolah.
Both men are major shareholders of Ta Ann Holdings and key figures within the ruling PBB party of Sarawak. Hamed Sepawi was elected party treasurer in 2007, while Dolah has been a member of the Sarawak State parliament since the 1980s, when he earned the nickname, the Giant Killer, for his 1987 election victory over former Chief Minister Tun Rahman. Dolah's brother, Sa'id Bin Haji Dolah, is also a major shareholder of Ta Ann Holdings.
It is Hamed Sepawi who is the critical figure here. Hamed Sepawi is the cousin of the Sarawak Chief Minister, Taib Mahmud, who has ruled Sarawak for 30 years. Hamed Sepawi is a central figure within the Taib empire. Not only is he the Executive Chairman of Ta Ann Holdings, he chairs construction giant Naim Cendera, is a director of the Sarawak Timber Industry Development Corporation, heads the Sarawak Energy Berhad, among other responsibilities. According to an article published in the Sarawak Report in September, Hamed Sepawi is a key business nominee of the Chief Minister.
Clare Rewcastle-Brown of online publication The Sarawak Report, tells New Matilda that it is the corruption within Sarawak that is the key issue: "Ta Ann is the product of blatant political corruption and nepotism. No one doing business with Ta Ann could avoid seeing that this is the case."
The Taib family empire is vast, and extends well beyond Sarawak. Research undertaken by Swiss NGO Bruno Manser Fonds (BMF) has found that the Taib family have interests in 400 companies, across 25 countries — including 22 Australian based companies. BMF claim that in Malaysia alone, the family has shareholdings in 14 companies, totalling $US1.46 billion.
Announcing this research on 5 December, Director of Bruno Manser Fonds Lukas Straumann said, "we consider these corporate interests of the Taib family to be illicit assets". Straumann continued, "there are clear indications that Taib has abused public office to build a corruption and fraud based billion dollar empire".
Critical of the relationship between environment group WWF and Ta Ann Holdings, Bruno Manser Fonds wrote to WWF International's General Director, urging the organisation to cease ties with Ta Ann Holdings, deeming the company "unfit for co-operation … because of their close association with the Malaysian Taib Family", which BMF describe as "one of South East Asia's largest corruption networks". Speaking to New Matilda, Malaysian human rights activist Keruah Usit said, "(Ta Ann) will stop at nothing to extract profit".
Hamed Sepawi is also connected to timber giant Samling, which has been the focus of significant scrutiny from environment groups such as Greenpeace. Through his ownership of Perkapalan Damai Timur, Hamed Sepawi has a 5 per cent interest in Samling Global Limited, while he has has previously held an interest in subsidary Lingui Developments.
Furthermore, in a circular to shareholders issued by Lingui Developments on 20 October 2005, Hamed Sepawi is shown to be a major shareholder of Ravenscourt Sdn Bhd, by virtue of his interest in Perkapalan Damai Timur. Recommendations from the Council On Ethics to the Sarawak Ministry of Finance, issued on 15 September 2010, focused on the "severe environmental damage" caused by Lingui's "illegal logging operations". The report singles out Ravenscourt, referring to analysis of the concession area which found that "some of the areas currently being logged are so steep … One particular area of very intense logging extends about 300m up the mountain's eastern side".
The interests of Hamed Sepawi also extend to Grand Perfect Sdn Bhd, which is a particularly controversial company within Sarawak. On 14 October 2011, The Sarawak Report released findings that the company, which had been assumed as being owned by Ta Ann Holdings, was actually owned by Gasijaya. Gasijaya had been given the RM 180 million, 500,000 hectare Grand Perfect project by the State of Sarawak. The Sarawak Report found Hamed Sepawi to be the owner of Gasijaya.
Malaysian Parliamentarian Baru Bian visited Tasmania in August and expressed surprise that Ta Ann had been welcomed into Tasmania. Referring to the supply agreement struck between Ta Ann and the Tasmanian Government, Baru Bian commented to The Mercury on 6 August 2011, that "When they were saying it was cheaper to buy here (Tasmania), I thought there was definitely something interesting in it".
Ta Ann Holdings operations in Australia have been heavily subsidised by federal and state governments, directly and indirectly. Despite these subsidies, Senator Bob Brown claims Ta Ann has made a net loss of $18 million since setting up shop in Tasmania.
A recent report released by the Huon Valley Environment Centre, Behind The Veneer, has found Ta Ann Tasmania to be sourcing timber from old growth forests. The report finds Ta Ann Tasmania to have accessed timber from logging operations taking place in old growth forests on 35 occasions between 2009 and 2011.
David Ridley, Director of Ta Ann Tasmania, rejects these claims: "Ta Ann Tasmania is not a logging company." According to Ridley, "the veneer for international sales comes from forests managed to internationally certified PEFC sustainability standards".
Speaking to New Matilda, Jenny Weber, of the Huon Valley Environment Centre, in turn rejected this argument, stating that "Ta Ann represents a major new threat to Tasmania's forests". Weber claims Ta Ann is receiving timber from areas of high conservation forests, "such as recent logging in the Picton Valley and in the far south in Catamaran". According to Weber, Ta Ann attempts to "distance itself from logging", while not being entirely truthful about the source of their timber when communicating to international markets.
This claim is supported by Rewcastle-Brown who says of the company's activities in Sarawak, "Ta Ann are clearly being deliberately misleading in trying to give the impression they are using plantation wood, when they are in fact tearing their logs from the jungle and leaving the older and larger trees to rot".
Recently, Weber and former leader of the Tasmanian Greens, Peg Putt, visited Japanese companies who were part of Ta Ann's key market. Speaking with the companies, Weber found that "they had been led to believe that the source of their timber was from plantations", and indicated that they would be raising concerns with their suppliers.
Of further concern are the delays in the finalisation of the federal conservation agreement that will protect 430,000 hectares of forest in Tasmania. According to Weber, these delays have been caused by the needs created by Ta Ann's supply contract.
"The company has been ushered in by the state government", says Weber. According to Weber, the Tasmanian forests minister has written to customers of Ta Ann in an attempt to discredit those opposed to the presence of the company in Tasmania.
Recent revelations in the Sarawak Report make the situation look even murkier. Hamed Sepawi is Taib-appointed head of Sarawak Energy Berhad, which has a monopoly over power generation in Sarawak. In 2010, it was announced that government-owned Hydro-Tasmania subsidiary Entura has signed a lucrative agreement in 2010 with Sarawak Energy Berhad. According to the Sarawak Report, this agreement will see the Tasmanian company work on three dam projects within Sarawak.
The apparent willingness of the Tasmanian Government to defend Ta Ann and provide the company with access to timber at cut-rate prices (ignoring their history in Sarawak) has worried observers. Rewcastle-Brown recently visited Tasmania to raise concerns about the company. She told New Matilda, "I was taken aback by just how heavy, vociferous and unquestioning the support for Ta Ann seems to be in some quarters of your political establishment. It is a level of support that seems to have engendered a totally closed mind to any concerns, even of the most genuine and pressing nature."
First published on New Matilda HERE
The Border Watch: Tasmanian forest sale prompts new doubts for South Australia
Premier Jay Weatherill is uncertain whether the low price achieved in Tasmania for its forestry harvesting rights will drive down the sale value of South Australian softwood plantations.
This follows the harvesting rights for Tasmania's 46,000ha estate being sold to Sydney-based firm New Forests for only $156m.
The South Australian estate, which has 75,000ha of sprawling softwood plantations, has been valued by a highly-recognised forestry consultant as being worth up to $1.3b.
It is understood New Forests – which manages investments in sustainable forests and has assets in United States, Asia Pacific and New Zealand – is one of a number of potential bidders for the South Australian asset.
During his visit to Mount Gambier last week, Mr Weatherill said he was not certain if the Tasmanian sale announced last week would impact on the SA price.
"We have to wait to see – these are things that we will obviously discuss before Cabinet makes the final decision in relation to the preferred tenderer and we are not at that stage yet," Mr Weatherill told The Border Watch.
"We have said we will only proceed if it makes a strong economic case for South Australia – obviously we want to make sure that this is a sound proposition and it will not go ahead unless it is."
Mount Gambier-based forestry consultant Jerry Leech said yesterday the price achieved in Tasmania appeared low and set a worrying trend.
He explained the Tasmania harvesting rights sale equated to more than half the size of South Australia's estate, yet only attracted $156m.
"Does this make sense?" said Dr Leech, who explained 75,000ha would be forward sold in the SA deal.
Dr Leech – who last week handed the premier information on the value of ForestrySA – said the SA asset should be valued up to $1.3b after calculating land value and timber.
Mount Gambier Mayor Steve Perryman revealed the forestry stakeholders group asked the premier to delay the sale so a local consortium or Australian-based superannuation fund could be explored.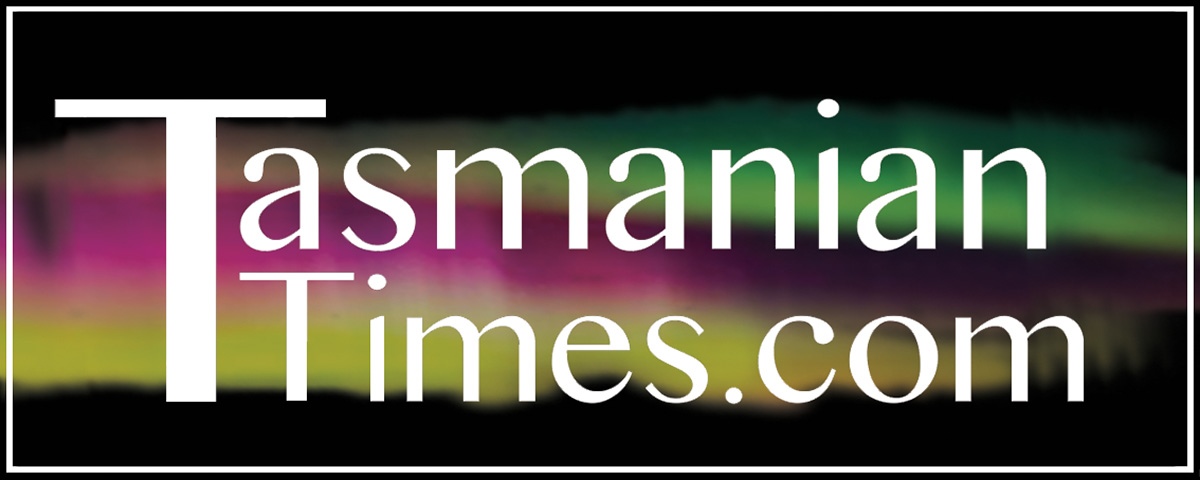 Author Credits: [show_post_categories parent="no" parentcategory="writers" show = "category" hyperlink="yes"]