Three Wise (?) Men: From left, Bob Gordon, Adrian Kloeden, Paul Lennon … ABC picture, HERE
Will there still be a place in the world for Forestry Tasmania FT as a GBE after reality bites?
FT has struggled with cash flow and profitability and now it's selling some of its more commercial activities. All the calls for FT to be restructured may be unnecessary. The in-house Voluntary Liquidator Bob Gordon, like his counterpart at Gunns appears to be doing just that, as assets are sold in an attempt to survive.
But is FT better prepared to face the future? Given that we will become more dependent on plantations, has FT's management deftly and skilfully positioned FT to meet the challenges?
It is not the easiest task in the world to try and isolate the contribution made to FT's bottom line by its plantations versus the contribution of the native forest segment. The Auditor General worked on his report into FT's performance for 3 years and wasn't able to shed much light on the issue. FT's accounts do not provide a segment breakup to enable a reader to better understand the financials.
Never have so many inquiries yielded so little information. The only $ info on a segment basis is in the Sustainability Report which lists the estimated Mill Door Landed Value for timber products from State Forests. But these only give a rough clue as they don't reconcile with FT's financials. The estimated mill door prices aren't necessarily what FT received and recorded in its financials.
The 2011 financials lists FT's revenue from forest sales at $135 million. But over half is reimbursement for the costs of harvesting and transport to the mill door (or the wharf).The stumpage value of sales was only about $55 million. And 80% of that is from native forests. The reminder is from plantations. Less than half the plantation revenue, which in this instance excludes the JV with GMO, is from hardwoods. Employee costs and overheads eat up all of the $55 million, so there's nothing there to fund any capital outlays. FT's woes have been so obvious for so long it's a source of wonderment that the Government has been so slack. And now there isn't any money its options are few so FT is selling assets to survive.
The size of the plantation estate managed by FT and its Joint Venture partners has shown little change over the past few financial years, at just over 50,000 hectares for both softwoods and hardwoods.
New plantings have declined in each of the past 4 calendar years as shown below. The 2011 plantings only reflect a 6 month period. Thus far only about 13,000 hectares pursuant to TCFA arrangements have been planted over the last 5 years. The remaining 3,000 required hectares are awaiting suitable land.
At 30th June 2011, FT owned/managed softwood (Pinus radiata) plantations, of 52,670 hectares including the 46,000 hectares Joint Venture with GMO which has just been sold to New Forests, leaving about 7,000 hectares, roughly a third of which is a JV arrangement with Norske Skog.
The current hardwood plantation estate involving FT (i.e. excluding private forests on private land) of 55,960 hectares comprises approximately 85 per cent Eucalyptus nitens and 15 per cent Eucalyptus globulus. With all those E.nitens it's little wonder FT is such an unrepentant supporter of the pulp mill. Only 30,000 hectares of hardwood plantation trees are owned outright by FT, the rest is caught up in JV arrangements, MISs via Tassie Tree Trusts and 14,830 hectares owned privately but growing on Crown land. The latter probably includes trees owned by Gunns and Gunns' JV tree partners, which may change hands soon as Gunns follows the same pattern as FT by selling assets in a desperate attempt to fend off the bailiff while pretending to be preparing the ground for the pulp mill.
The breakup of FT's plantation estate at 30th June 2011 is outlined in the following table.
It's a pretty sorry tale. The softwood estate is all but gone. The hardwood estate will undoubtedly undergo ownership changes in the near future. The 30,000 hectares of hardwood plantations owned outright by FT is a possibility, even the underlying land as well.
It isn't clear to the writer whether the State will gain any return from its continued ownership of the 46,000 hectares of pine plantation land. Under JV arrangements which take many forms, the landowner doesn't normally receive a rent payment but rather the crop proceeds are split in such a way to reflect the different contributions of the JV partners. But with the sale by the JV partners of their JV assets, the Crown is simply a landlord. What will its rental stream be?
Of course if one were to accept the value of land as determined by FT's valuer, the plantation land has a zero value. Perhaps rent is zero? That would make it a bargain purchase. Whose rent is it anyway? FT's? They don't own the land. The Crown? They could do with a cash boost.
If the pulp mill doesn't proceed then it's back to the drawing board for the State's hardwood plantation estate to try to map out a Plan B. Or maybe the recent Strategic Review has laid out a path? We'll never know if they never release it. But given the current plantation size, age and species, there won't be enough cash to fund replanting. So what will FT do?
If the pulp mill does proceed what happens to FT's hardwood plantations may well depend on what happens to Gunns' plantation land and trees? Will the latter become part of the pulp mill JV or will they be owned by a third party? The 2011 financial accounts for Gunns included $654 million of Tasmanian land and plantations as assets for resale yet the Chairman's AGM address 3 months later referred to the company's hardwood plantation forest and processing assets with a carrying value of over $700 million as forming part of the equity base of the pulp mill project. So who knows?
It still seems to be a buyer's market for large parcels of trees and plantation land as the prices are well below those of a few years ago.
For instance when Gunns bought Auspine three years ago, 45,000 hectares of land and pine plantations were booked at $435 million. Then Gunns offloaded 33,000 hectares of trees only for $173 million to GMO clocking a much needed profit of $23 million. That's just over $5,000 per hectare for the trees.
Compare this to about $3,400 per hectare to be paid by New Forests for the FT JV trees.
Gunns thought they had a buyer, rumoured to be GMO, for the remaining Green Triangle trees plus all the 45,000 hectares of land ex Auspine at $107 million. The deadline for completion of the sale kept passing. The latest ASX announcement is that the deal has fallen over. The Australian Financial Review (AFR) reported a new buyer was found to take not only the remaining trees and land from Gunns for a reported $120 million, but also the 33,000 hectares of trees from GMO. AFR suggested New Forests is the buyer.
The figures seem to imply a price of about $3,400 per hectare for the trees, similar to what it will pay FT, and about $1,700 per hectare for the land, roughly the same price as New Forests paid as part of the syndicate with Alberta Investment Management Corp which bought all Great Southern's land from the Liquidator McGrathNicol two years ago.
By way of a footnote the profit from the sale of the first tranche of pine trees was an illusion as Gunns will end up blowing about $140 million on Auspine land and trees over about a 3 year period, a 30% loss of value.
Prices for hardwood plantations however will be vastly different. Much less. The age profile of FT's plantation is younger and dominated by the selected strains of E. Nitens var firewoodii.
The proceeds of the sale of FT's 50% share of the softwood JV of $78 million will be used in the first instance to pay off the $40 million owing to Tascorp because FT can no longer afford to pay the interest on the loan. The remaining funds will be much needed to replenish the TCFA cash tin as over $30 million is yet to be spent on the remaining 3,000 hectares of plantation establishment mentioned above plus all the pruning and thinning as prescribed by the TCFA in order to achieve what one G L'Estrange described as "the most expensive plantations in the world."
The cash boost from the sale of the softwood JV share will undoubtedly help FT pay the bills for the next couple of years. But is it a sustainable set up? Hardly. FT still has a $120 million liability in the form of an unfunded superannuation commitment, which it can't service from operations.
Prompting by Ruth Forrest's Leg Co committee investigation into FT's performance finally persuaded FT that they needed to fall into line with other State Government entities and start reporting some of the costs of the unfunded superannuation as operating expenses. This has meant that FT has had an operating loss for the last 5 years, when prior years' financials are correctly restated. The Auditor General restated 4 years worth of figures in his report to Parliament.
And if the Auditor General was more insistent about including some of the costs of the trees that have been sold, as operating rather than non-operating items, the situation would be far worse. Had that been done FT would clearly be seen for what it is, a basket case beyond salvation.
By incorrectly calculating operating profit Messrs Gordon and Kloeden have been allowed to pretend FT was profitable, when it clearly wasn't. The entire FT Board with as impressive array of post nominals as one is ever likely to see, failed to bring a switched on awareness to the table. FT's woes could have been addressed years ago with a more accurate set of accounts. Alas, it's now too late. The Australian Institute of Company Directors to which FT Directors mostly belong should run a remedial course on understanding published financial statements.
FT is still living in a world of complete unreality if some of its publications are any guide. FT was particularly selective as to what bits of the Auditor General's Report into FT to include in its 2011 Stewardship Report. One gets a different picture, for instance, if one carefully reads what the normally mild mannered and reticent Auditor General said in April 2009 but not reported till quite recently (and things have since worsened):
"Profits have trended downwards since 1995, mainly because of a substantial decline in softwood revenues. Other than softwood, quantities sold had shown a small increase, prices had fallen and costs had not changed substantially.
The return on assets has been consistently poor. Analysis suggested Forestry's assets were over-valued, but at recent levels of profit, return on assets would only have been reasonable if no value was assigned to the biological assets (trees) or land improvements (roads).
Without stronger financial performance, investment in roads and plantations over the past 15 years will not yield future benefits to Forestry and arguably should be expensed rather than capitalised.
On that basis, it can be argued that ordinary operations from 1994 to 2008 have yielded little profit. It also follows that dividends paid had been entirely funded from abnormal receipts such as Commonwealth compensation money."
That's it in a nutshell. Not much profit since Methuselah was a boy, bludging off the Feds, the vehicle fleet pawned, the softwood resource sold. Hang on to your seat Grandma, you could be next. The plantation hardwood resource won't be cash flow positive for a while, if ever, and the native forests industry will be unable to sustain the current workforce of 400+, the unfunded superannuation liabilities and the community service obligations. FT is shedding its commercial operations and the State is going to have to pick up the tab for the unfunded super and the CSOs, so do we really need to interpose a GBE? It seems a ridiculously inappropriate structure.
Maybe the best course of action is to pack up your empty lunch box, Bob, and go home. It's almost knock off time.
And don't bother coming back after Christmas.
First published: 19.12.11 4:32 am
$1.1 MILLION HANDED TO FORESTRY TAS – NO QUESTIONS ASKED
Rushed Transport Subsidy Lacked Due Diligence
Kim Booth MP
Greens Forestry spokesperson
The Tasmanian Greens today (Sun, Dec 18) said documents obtained through a Right to Information request revealed an alarming lack of due diligence behind the Forestry Minister Bryan Green's decision to pay a $1.1 million transport subsidy to Forestry Tasmania in October this year.
Greens Forestry spokesperson Kim Booth MP said that within only a few days of Forestry Tasmania making its funding request to the Department of Infrastructure, Energy and Resources, the Minister had rushed through the payment in full, apparently without asking any questions.
"What this shows is that Forestry Tasmania can simply thrust out its hand to demand more public money with the flimsiest of reasons, and the Minister will suddenly be falling over himself to find the money," Mr Booth said.
"The Minister must reveal what due diligence, if any, was undertaken before he decided to drain $1.1 million from the public purse, because it appears from these documents that there was none."
"We have a situation in Tasmania where the sick and infirm are literally queued up for hospital treatment, and Forestry Tasmania is still being allowed to reach into the public purse and take what it wants."
"In this unseemly haste and lack of due diligence to provide this money, we also now learn that Forestry Tasmania has only used a part of the money that it had claimed was so desperately needed."
"We also note that the Minister has also shelled out money to transport high value and minor species timbers to meet a supply shortfall at Britton Brothers sawmill in Smithton, which has nothing to do with Triabunna being shut."
"If industry players cannot cover the costs of transporting these logs to either Bell Bay or the north-west, then the logs should not be getting cut down in the first place."
"The Greens do not support this use of taxpayer money to keep on propping up patently unviable operation like Forestry Tasmania, particularly when the operation already has outstanding debts of $38 million at the end of the financial year which it hasn't recouped."
"Forestry Tasmania, by interfering in the Tasmanian timber market, have now driven the price of the product so low that they can't even afford the diesel to carry the logs to the wharf, let alone return any money to the public purse through royalties for the timber."
Download: Documents obtained under Right to Information:
Released_information_DIER_part_2_of_2_Aprin_letter_RTI_93_Kim_Booth_subsidies.PDF9Dec2011_FT_response.pdf
NB: TT couldn't upload two of the documents. No doubt they will be available online at the Greens website: HERE
SENATOR THE HON RICHARD COLBECK
Senator for Tasmania
Shadow Parliamentary Secretary for Fisheries and Forestry
Shadow Parliamentary Secretary for Innovation, Industry and Science
M E D I A R E L E A S E
19 December, 2011
Schedulers report released
Reports by Independent Expert Schedulers confirm that at least 34 coupes within 430,000 hectares of Tasmanian forest nominated for further assessment will be needed to meet contractual wood supply requirements to February next year.
The Federal Government has delayed the release of the independent reports because they contradict the advice provided by Jonathan West, the head of the Tasmanian forests assessment panel, Coalition Forestry spokesman Richard Colbeck said.
"The Senate recently ordered the Government to release reports of the independent schedulers. The Government responded saying the reports had not been completed and would be released when they were," Senator Colbeck said.
"The first of these reports (download below) had been completed and it was called for by name in the Senate motion.
"The Government still has not released this report, so I am doing so today in a bid to restore balance to current debates about wood supply contracts.
"The report shows that at least 25 coupes would need to be accessed in the period from August to the end of December.
"Twice the Government sent the report back to the independent schedulers. During that period four coupes were harvested, so subsequent reports indicated 21 coupes were required to meet contracts, confirming the initial findings.
"The reality is that the Government did not want to contradict the advice they had taken from Jonathan West, the head of the assessment panel, who suggested no coupes would be required from the 430,000 hectares nominated for further assessment.
"Now the assessment process that was supposed to be completed by the end of December hasn't even started, and its completion has been extended to the end of February. The independent schedulers report indicates a total of 34 coupes will be required for harvest in that period.
"The sad reality is that this sham process will leave the Tasmanian forest industry even less sustainable and under more pressure.
"Gunns Ltd's exit from native forests provided an opportunity to reduce the intensity of harvest across the State, giving better environmental, forestry and economic outcomes but the Greens, Labor and the environmental groups could not accept that.
"The Greens, Labor and the environmental groups are instead intent on squeezing what is left of the industry into an ever smaller area which will, most likely, result in higher harvest intensity.
"Last week there were more protests in the forests, confirming again that Tasmania has been sold a pup with the sham of so-called "peace talks".
"Environmental groups repeatedly show they are not interested in compromise, they just want everything their own way – regardless of the facts.
"The protests won't stop and there will be no peace, the Greens have already told us they want it all when it comes to killing off the native forestry sector.
"This process has been a sham from the start and it is time it was stopped," Senator Colbeck said.
Download:
TT technol would not accept the report. It may be available online. But read what Forestry says: HERE
FORESTS IGA CLEAR RE 430, 000 HA
If Coupes Remain, Compensation is Triggered
Nick McKim MP
Greens Leader
The Tasmanian Greens today (Mon, Dec 19) called for the Commonwealth to honour the Tasmanian Forests Intergovernmental Agreement (IGA), signed by both Prime Minister Julia Gillard and Premier Lara Giddings in August this year, which states that compensation would be triggered in order to secure the immediate protection of the identified 430, 000 hectares of high conservation value forests, in the event that logging coupes could not be rescheduled.
Greens Leader Nick McKim MP said that the IGA explicitly states that should the independent experts identify that that logging coupes cannot be rescheduled in order to maintain the interim protection for the 430, 000, then the 'Commonwealth will compensate the contract holder for the value of lost profits and unavoidable costs'.
"The test is now on Prime Minister Julia Gillard as to whether she will front up and deliver what is there in black and white in Clause 27 of the IGA which she signed in August of this year," Mr McKim said.
"This potential situation was for-seen at the time the IGA was signed, which is why it outlines a two-step process with the first step being independent reschedulers, followed by the second step of compensation."
"It is pretty telling when Senator Colbeck, and others who wish to push their anti-conservation agenda, rush to point to a draft reschedulers report, yet fail to publicise the next step contained in the IGA which is the provision of compensation."
"The Greens have been adamant that the IGA's conservation and industry restructuring goals must be delivered concurrently, but so far that has failed to occur. The long awaited contractors exit package, which we supported, is well underway yet the first conservation goal of the immediate protection of the 430, 000 hectares has yet to be delivered."
"Yet still we see industry acolytes trying to further erode the IGA's conservation commitments. Ironically, these are usually the same people who argue that conservationists try to 'move the goal-posts' when clearly they are the ones who are trying to rewrite the IGA by omission."
"Prime Minister Gillard must live up to her signature on the IGA and deliver," Mr McKim said.
Mr McKim also said that while the Greens were not signatories to either the Forests Principles process or the IGA, they gave in-principle support to its dual goals of protecting high conservation vale forests and restructuring the timber industry onto a viable footing.
Tasmanian Forests Intergovernmental Agreement:
Clause 27: "During the independent verification process, in the event that Forestry Tasmania reports that it cannot meet contractual requirements from production resources outside the nominated 430, 000 hectares, the Governments will undertake the following steps. First, an independent expert will be jointly appointed by the Governments to review scheduling and other relevant data and attempt to reschedule harvesting activities so as to meet the requirements of contracts and maintain the interim protection of the 430, 000 hectares. In the event that the independent expert concludes that it is impossible to achieve this through rescheduling on a reasonable commercial basis or through sourcing alternative supplies, the Commonwealth will compensate the contract holder for the value of lost profits and unavoidable costs. Any such costs will be met, in the first instance, from within the $7 million payment in financial year 2011-12 referred to in Clause 35." Signed by the Prime Minister, Julia Gillard and Premier Lara Giddings, 7th August 2011.
http://www.environment.gov.au/land/forests/pubs/tasmanian-forests-intergovernmental-agreement.pdf
Huon Valley Environment Centre's spokesperson Jenny Weber
Forest promise broken to feed Ta Ann
A government report released under Right to Information today (Mon, Dec 19) has revealed that Ta Ann's veneer mills are the major driver of logging in Tasmania's high conservation value forests.
Furthermore the report has revealed that Ta Ann is receiving 65,000 cubic metres more timber per annum than previously reported to the Tasmanian public. The company are receiving 330 000 cubic metres per annum from Tasmania's forests.
'This report is official recognition that Ta Ann, a Malaysian timber company, is responsible for the ongoing destruction of Tasmania's forests,' Huon Valley Environment Centre's spokesperson Jenny Weber said.
'Page nine of the Rescheduler's Report explains that the supply of peeler billets for Ta Ann is an important driver for the harvest schedule that includes logging in thousands of hectares of forest which should be protected today,' Jenny Weber said.
'This company demands a large quantity of timber, and its requirements are responsible for preventing the protection of our forests,' Jenny Weber said.
Senator Christine Milne: Under IGA Logging in 25 Coupes Must Stop and Clause 27 Implemented: Greens
"Ever since the Intergovernmental Agreement on Tasmania's forests was signed, logging has continued in the 430,000 hectares which both Prime Minister Gillard and Premier Giddings said would be protected," Australian Greens Senator Christine Milne said today (Mon Dec 19).
"The area was supposed to go immediately into informal reserves whilst an assessment was done about whether or not contracts could be met from outside that area and if not then compensation would be paid."
"There was never any agreement that logging would be permitted to continue in the informally reserved areas. Prime Minister Gillard is ignoring Clause 27."
"Already at least five coupes have been logged and another 25, amounting to an area of more than 1000 hectares, are scheduled according to the report released today."
"This is wrong and a complete abuse of the IGA."
"Clause 27 is specific and there in black and white for all to see."
27. During the independent verification process, in the event that Forestry Tasmania reports that it cannot meet contractual requirements from production resources outside the nominated 430,000
hectares, the Governments will undertake the following steps. First, an independent expert will be jointly appointed by the Governments to review scheduling and other relevant data and attempt to
reschedule harvesting activities so as to meet the requirements of contracts and maintain the interim protection of the 430,000 hectares. In the event that the independent expert concludes that it is impossible to achieve this through rescheduling on a reasonable commercial basis or through sourcing alternative supplies, the Commonwealth will compensate the contract holder for the value of lost profits and unavoidable costs. Any such costs will be met, in the first instance, from within the $7 million payment in financial year 2011‐12 referred to in Clause 35.
"Which part of Clause 27 does the Prime Minister, Premier Giddings, Bob Gordon or Senator Colbeck not understand?"
"Instead of accusing the environment movement of breaching the agreement, Senator Colbeck should be joining the Greens in calling for the Commonwealth to honour the agreement and implement Clause 27."
• As Gunns Ltd Share Price reaches an all-time low
• Tomorrow: Validity of Pulp Mill permits challenged by Pulp the Mill
Members of Pulp the Mill will be in Launceston's Magistrate's Court tomorrow – Thursday 22nd December – at 2.15pm for PtM's substantive case against Tasmanian timber company Gunns Limited.
The hearing is expected to take up to two hours.
PtM is challenging the legality of work currently being conducted on the Long Reach site, that only began two days before Tasmanian state permits expired.
The permits included a clause that stated 'substantial commencement' on the project must have been made.
The permits expired on 30 August 2011.
PtM filed a complaint on 7 September. An initial hearing took place in Hobart on 14 October, when a request was made for further court appearances to be held in Launceston.
– Anne Layton-Bennett, Stephani Taylor
• Dr Grove need not worry too much
Dr Simon Grove of Forestry Tasmania (Mercury letters, 20/12) is concerned that tree top protester, Miranda Gibson, is sending a hypocritical message by using timber to build her structure on the so-called 'Observer-Tree' (www.observertree.org) near the Florentine Valley.
He need not worry too much. We visited 'Camp Flozza', nearby the site this last Sunday. Forestry Tasmania have been roading into the forest, there are large piles of wood, simply discarded, all along the road, no shortage of construction material at all.
It has been well documented that unconscionable wastage of valuable commercial grade timber, including specialty species such as celery top pine, myrtle, and sassafras, has been a feature of Forestry Tasmania's clearfelling and burning regimes in our publicly owned forests.
Coupe TN044B, home to the Observer-Tree, has extremely steep terrain, requiring sky cable logging. With a history of landslips, the clearing of such slopes will cause irreparable damage to the soil and creeks.
Dr Grove, a forest ecologist, has more in common with Miranda Gibson than he may realise.
Miranda, along with fellow forest activist Lily Leahy, has certainly not been wasting her time in the Upper Florentine Valley. They have written an excellent flora and fauna guide to the area they are defending.
In the introduction to the guide Gibson and Leahy make the point that plant and animal species are interdependent in a complex web of relationships. They go on to point out that "this century we face mass extinctions on a global scale and maintaining biodiversity in these unique ecosystems is crucial".
The guide is printed on 100% post consumer recycled paper.
Thankyou to all those people from Still Wild, Still Threatened and The Florentine Protection Society who continue to try and protect these important areas from the destruction of clearfelling.
Frank Nicklason and Helen Burnet,
North Hobart
Elizabeth Perey,
Moonah
Hobart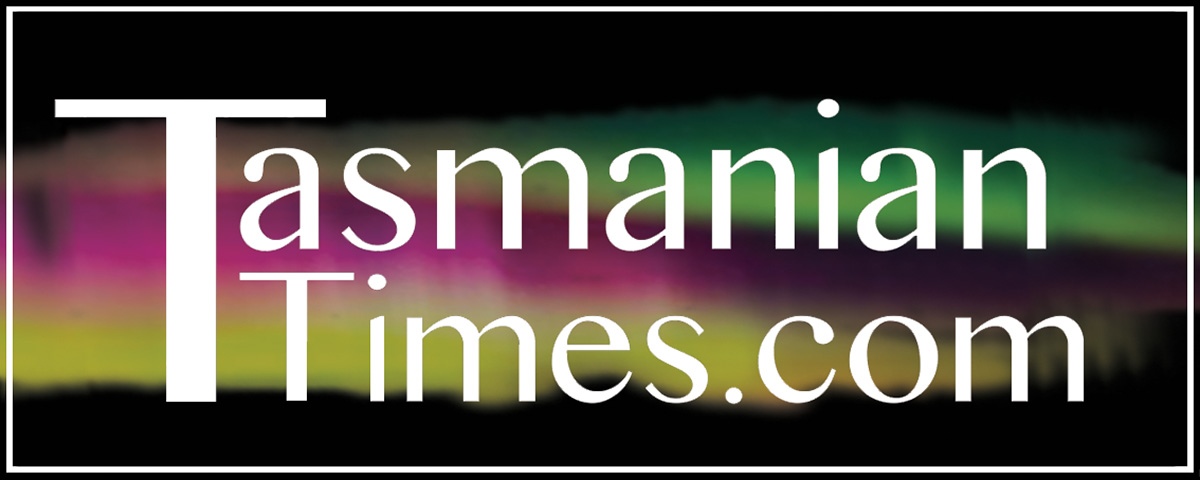 Author Credits: [show_post_categories parent="no" parentcategory="writers" show = "category" hyperlink="yes"]