Picture: Thomas Moore Photography
A new alliance of NGOs and professionals with coastal expertise, the Tasmanian Coastal Alliance (TasCA), has questioned the Government's dedication to conducting a review of integrated coastal management in Tasmania.
TasCA incorporates expertise from a range of interested parties, including the Australian Coastal Society, Environment Tasmania, Birds Tasmania and the Environmental Defenders Office.
Earlier this year, the Tasmanian Planning Commission released a damning rejection of a new draft State Coastal Policy 2008 and recommended that the State Coastal Policy be comprehensively reviewed, in line with the approaches adopted in other States. In May 2011, the Premier publicly stated that responding to the TPC's recommendation would be a government priority.
However, TasCA is concerned that recent correspondence from the Minister for Planning to the Australian Coastal Society indicates that the initiatives currently being pursued by Government fall well short of what is needed to achieve consistent, sustainable management of Tasmania's coastal resources. The group has released a discussion paper advocating a more integrated and enforceable model for coastal management, and says that its preferred approach can secure better coastal outcomes without significant expenditure.
"Tasmania's coastal values underpin the economic, social, and environmental health of our communities.
The TPC's rejection of the draft State Coastal Policy highlighted the urgent need for a fresh way forward, and presented an opportunity for the government to take the lead on developing a comprehensive and ambitious approach to coastal planning and management." said Dr. Thomas Moore, Environment Tasmania's Coasts Campaigner.
Dr. Moore acknowledged community concerns regarding coastal inundation, particularly in light of coastal erosion events in July 2011, but stressed that the government take a broad approach to reforms.
"Obviously, we need a regulatory framework that adequately addresses risks associated with climate change. However it is critical that government action is not limited to those issues, and addresses all priority coastal planning and management challenges," he continued.
"It is fundamental that the Tasmanian Government maintains a commitment to urgently reviewing the State Coastal Policy. The government's public support for proposed coastal developments such as golf courses at Seven Mile Beach and Arm End is premature given that we still don't have clear policies for the assessment of such developments."
Jess Feehely, EDO Tasmania lawyer, agreed that any costs associated with a new approach were outweighed by the cost of continuing with the current outdated policies.
"The lack of clear, prescriptive guidance under the existing State Coastal Policy 1996 has meant that many coastal developments are subject to protracted legal actions which impose considerable costs on the community, developers and the State. Poor management also leads to loss of coastal resources, loss of investor confidence and damage to Tasmania's reputation. To avoid these continued losses, the Government needs to develop a new approach which can deliver sustainable coastal outcomes and provide greater certainty for everyone involved." she continued.
"The resources and capacity to deliver these objectives already exist within Government. All that is needed is a commitment to head in that direction", she concluded.
Download discussion paper:
TasCA_discussion_paper_02122011_A3-email.pdf
Or, read here:
Paper
http://bit.ly/TasCA_paper_05122011
MR
http://bit.ly/TasCA_MR_05122011
Jess Feehely, Principal Lawyer, Environmental Defenders Office (Tas) Inc
Dr. Thomas Moore, Senior Campaigner – Coasts, Environment Tasmania Inc
Related, Coasts and Oceans Tasmania:

Picture: Geoff Rollins
Earlier on Tasmanian Times:
Seven Mile Peninsula: Is this a repeat of Ralphs Bay?
Resist Bryan Green's bid to easily approve marine farms expansion
Stop delaying marine reserves. Green overrides experts
Liberal and Labor water down fish farm planning laws
Report Finds Tasmania's Marine Life Globally Significant

Picture: Michael Baron, Eaglehawk Dive Centre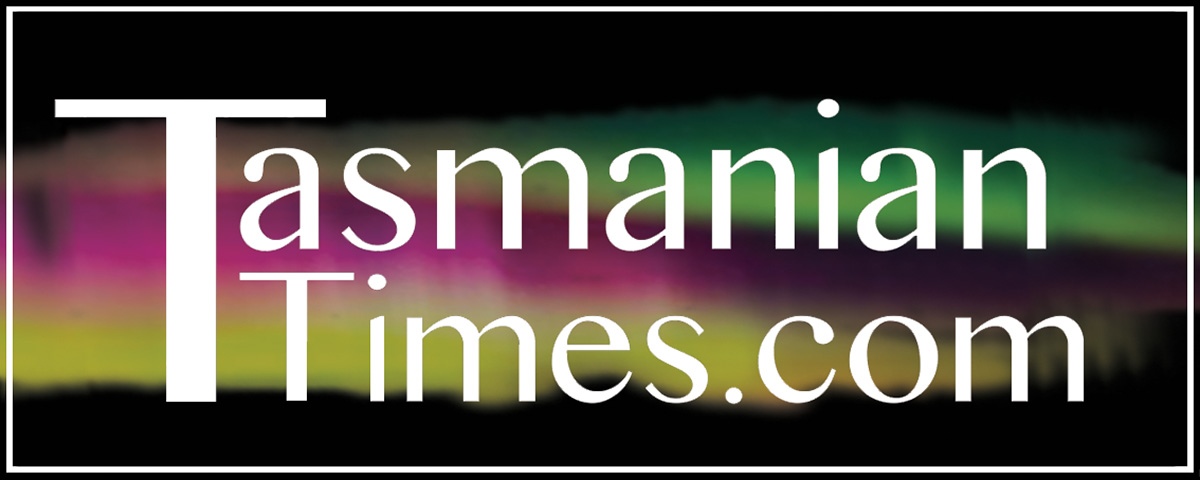 Author Credits: [show_post_categories parent="no" parentcategory="writers" show = "category" hyperlink="yes"]