Barbara Etter
Since the formation of Tasmania's independent corruption watchdog, it has been plagued by silence and secrecy.
At the formation of the integrity commission, Opposition leader Will Hodgman stated that he was not consulted about the appointment of the former Western Australian, assistant police commissioner, Ms Barbara Etter.
Hodgman claimed the lack of consultation was a breach of the Integrity Commission Act. This version of events was disputed by the government. [http://www.abc.net.au/news/stories/2010/06/02/2915631.htm?site=Hobart]
Last month the Tasmanian people witnessed the Integrity Commission's CEO, Barbara Etter, resign only 15 months into her five-year contract. This resignation happened while Ms Etter was on leave and no reasons for her resignation were forthcoming.
The government and its ministers have remained silent on the issue which has led many to question the integrity commission and its ability to carry out the functions it was intended to.
This has not been helped by Commissioner Kellam initially claiming there to be no systemic corruption in Tasmania (TT: HERE). Within weeks the Commissioner backflipped on those comments and stated that unclear laws have affected the Integrity Commissions ability to carry out its functions (TT: HERE).
Finally the ex-CEO, Ms Barbara Etter has broken her silence and with it she has vindicated those who have questioned the integrity commission and its investigative processes.
Also through breaking silence, Ms Etter has brought to light new information which may well indict an entrenched and unpopular Government.
On ABC news of the 20th of November, it was reported by Arlie Ward that Ms Etter was suing the Tasmanian state government for damages in the Supreme Court (TT: HERE).
These claims are set to shock the government, with Etter claiming she was forced to resign. Etter claims her contract was breached, her job was undermined and her authority and expertise were rejected.
The court document also brings revelations that Ms Etter was asked to resign or face an assessment process that 'could be fatal'.
Ms Etter will be claiming for damages and has alleged that her reputation has been damaged and this will affect her future career prospects.
At a forum for International Anti-Corruption on December the 9th 2010, Greens Leader and government cabinet minister, Nick McKim discussed the promotion and education of ethics. McKim stated 'It's important to also train the public. It's the public who hold us to account. Will we ever be in a situation where corruption is not an issue? Probably never. This is a process of continuing improvement.' [http://www.integrity.tas.gov.au/news/archive]
Well Mr McKim, Tasmania needs that improvement now, The Tasmanian people are an educated public and they will hold the government to account..
Nelson MLC Jim Wilkinson was reported in the Examiner as stating that the dispute will not affect the commission's work. 'It would seem the commission is working cohesively and doing the work that they're required to do. It is a distraction, but the people who are there are experienced people and professional.'
Proposed laws are before State Parliament that will amend the Integrity Commission Act passed two years ago to clarify its powers to investigate. http://www.examiner.com.au/news/local/news/general/etter-sues-state-for-breach-of-contract39/2365583.aspx]
I would raise points with Jim Wilkinson on matters I have already written about in Tasmanian Times [http://oldtt.pixelkey.biz/index.php/article/tasmania-lagging-in-integrity-]
The powers of the commission are not currently retrospective, as any past cases can be thrown out through the use of section 103 – Non-application of Act to certain allegations. This Act does not apply to a code of conduct allegation that was made, or to an investigation relating to such an allegation that was commenced but not finally disposed of, before the commencement of this section.'
Mr Wilkinson should confirm whether section 103 will be removed from the act as it affects the integrity commission's ability to investigate past cases.
Mr Wilkinson is delusional if he believes that the commission is doing the work it was intended to do. We have confirmation from both the CEO and the Commissioner that the Integrity commission is impacted in its function to carry out its duty.
Enough Tasmanians believe they have suffered corruption and incompetence from government and there is no clearer evidence of major problems than an independent woman of integrity being forced out of her role as CEO of a new anti-corruption body.
I believe now is the time for the Opposition to bring an end to this sham and for the Greens to support a no-confidence motion in the embattled government and bring on a Royal Commission into corruption in Tasmania.
Hopefully the Integrity commission can be replaced with a real independent corruption commission with the power to investigate and prosecute those I believe will be implicated.
I believe the Tasmanian government likes to cut down tall poppies and people of integrity who come from outside to this state.
This particular case appears to echoe the experience of the former Anti-discrimination Commissioner, Dr Jocelyn Scutt.
Upon her exit Dr Scutt made many similar claims stating that she was resisted in every attempt to administer the Anti-Discrimination Act and said bullying, pressure and other means had been employed to curtail the independence of the office and to curb the integrity of decision-making.
Dr Scutt also considered suing for defamation, false imprisonment, abuse of process, contempt of court and victimisation. Dr Scutt went on to state that the reason for not taking this step was that it would require having confidence in Tasmania's justice system. [http://www.smh.com.au/articles/2004/10/27/1098667839242.html?from=storylhs]
Maybe the Tasmanian government likes to cut down women of integrity … perhaps this is Tasmania's unique home-grown boys club.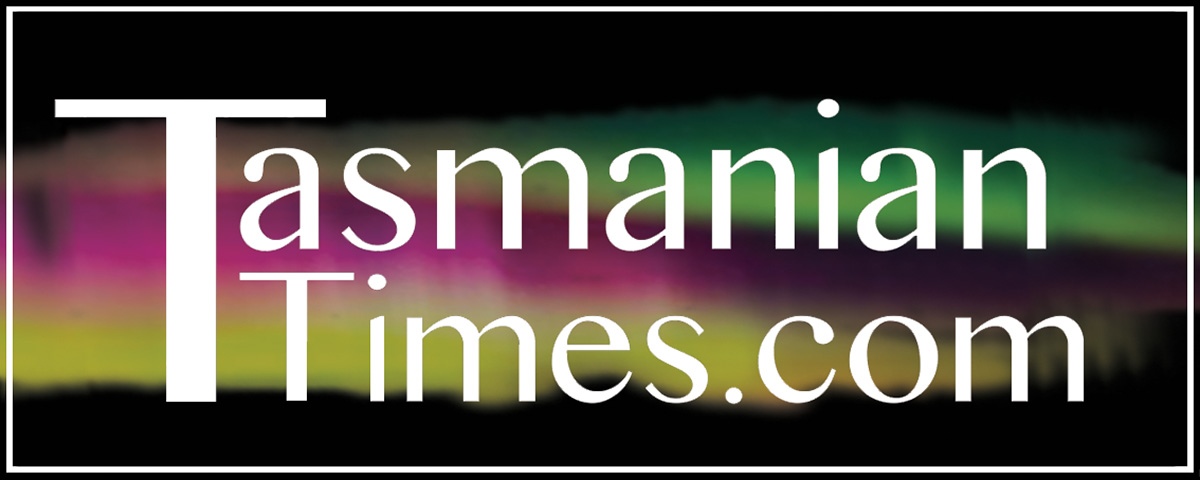 Author Credits: [show_post_categories parent="no" parentcategory="writers" show = "category" hyperlink="yes"]