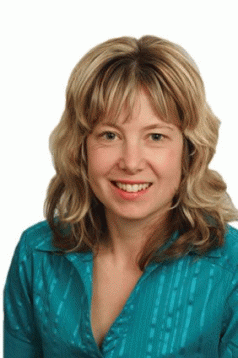 Going back to 2008 the Tasmanian public was calling for an Independent Commission against Corruption (ICAC). The Tasmanian people were dismissed and a Government plagued by scandal decided to propose the Tasmanian Integrity Commission (TIC), a body with minimal capacity to investigate or implement action.
Reading the Joint select committee report on ethical conduct 'Public Office is Public Trust' (HERE) it becomes clear that the proposed body would not meet the demands of the Tasmanian people. This proposal looked at appointing secondary staff from Tasmanian public sector backgrounds and offered minimal judicial power with a focus on education and ethics promotion.
When the bill was put before parliament, public figures like Tasmania University's Rick Snell spruiked this body as something it was not, in my view. Snell stated the following in an interview with Arlie Ward on Stateline, 30th of October 2009. http://www.abc.net.au/stateline/tas/content/2006/s2728859.htm
AIRLIE WARD: Rick Snell, thank you for joining us. The Government's bill for an integrity commission, most people think of an ICAC. Does this mean an ICAC, such as other States?
RICK SNELL, LAW LECTURER: It certainly does. This delivers what people have been asking for which is an independent commission that is capable of combating and preventing and detecting corruption. But it's like an ICAC plus it delivers an anti corruption body and a body designed to prevent and breaches of integrity throughout the public service sector, whether it be Parliamentarians or senior government officials or senior police officers.
AIRLIE WARD: So an ICAC plus, so it has stronger power relevance than a royal commission?
RICK SNELL: It has a full array of powers like a royal commission and they're being supplemented; they will have new surveillance powers so the integrity commission can get access to search warrants, to surveillance technologies such as bugs, or tracking devices, which previous royal commissions have not been able to do unless the Government was prepared to give them special power, which they rarely did so.
If we look at the detail of the Integrity Commission Act 2009, it is clear that although provision is within the act; these remain unclear and cannot be acted on.
Section 51 Search warrants – (1) For the purpose of conducting an investigation, an investigator may apply to a Magistrate for a warrant to enter premises.
In reference to section 51, section 53 highlights that the Integrity Commission has to inform Tasmania Police in relation to acquiring the power.
Section 53 Application for use of a surveillance device – (1) In the case of a complaint of serious misconduct an investigator, with the approval of the CEO may apply for a warrant under Part 2 of the Police Powers (Surveillance Devices) Act 2006, as if the investigator were a law enforcement officer with-in the meaning of that Act.
The TIC report has shown that nearly one third of complaints are against Tasmania Police; surely it is a conflict of interest that the commission has to apply through the police powers act when the complaint could involve acquiring those powers to investigate police corruption.
It should be noted that at a conference held at the University of Tasmania in October 2010, CEO Ms Barbara Etter states 'The Act is also retrospective, so it can pick up past behaviour. Jurisdiction of course, will be the key part of the initial complaint assessment process.'
One particular section of the act, section 103 can be used for the dismissal of claims and goes against Etter's statement and the aim of the select committee.
Section 103 – Non-application of Act to certain allegations, 'This Act does not apply to a code of conduct allegation that was made , or to an investigation relating to such an allegation that was commenced but not finally disposed of, before the commencement of this section.'
Why claim that the Act is retrospective when section 103 shows that there is no jurisdiction to investigate past cases. One should questions how many times section 103 has been applied in the dismissal of 62% of claims before the TIC.
With the TIC releasing its first annual report, we must keep in mind the old saying that 'the proof is in the pudding'. When it comes to the TIC, the government left out many key ingredients and the Tasmanian people are stuck with another obstructed road on the long journey to justice.
Despite the pudding failing to rise, there are revelations in this report; specifically that the Commission has been denied access to the information systems of Tasmania Police, a department which makes up nearly a third of the complaints before the TIC.
Prior to the release of the report, Commissioner Kellam had claimed there no systemic corruption in Tasmania and argued the role of the Commission was to educate and promote transparency, not to prosecute.
Since the release of the TIC report, Commissioner Kellam has done a 180 degree turn and claimed that unclear laws are affecting the TIC's ability to properly carry out its functions. Commissioner Kellam also stated that urgent law change was needed to clarify the watchdog's role in overseeing and monitoring Tasmania police.
Commissioner Kellam is now working with the Attorney General and Police Minister in the hope of receiving more investigative powers but surely this is a futile exercise.
In the case of the TIC it is bad and ineffectual from the beginning; little more than an attempt at creating a façade of transparency by a cronyistic and nepotistic government which had been embroiled in numerous scandals.
The facts are clear; the Commission is not independent as the board is staffed by a number of ex-public servants. The CEO resigned less than a year into a five year role for reasons unknown to the public. While the report has revealed that nearly a third of the complaints are against Tasmania Police and attempts to investigate these have been blocked.
For the 62% of complainants who have had their claims dismissed, the current commission is a dead end and another layer of the beauracracy. How disheartening this must be for people who have already been in and out of court, made FOI submissions time and time again, met with numerous ministers, had correspondence with a number of government departments and have made numerous complaints to the Ombudsman.
The Integrity Commission in its current form is ineffective at dealing with complaints and a waste of taxpayer dollars. It needs to be replaced with an Independent Commission against Corruption.
This is unlikely to happen under the incumbent Labor government; the best hope for the Tasmanian people is that the Liberal party can be pressured to make this commitment part of their election platform.
An incoming Liberal government is best placed to introduce legislation for an ICAC and this is not unrealistic given that the new Liberal government in Victoria is establishing an ICAC. By not introducing an ICAC, Tasmania will be lagging behind the other States.
It should be noted that in Australia new governments have been the driving force for installing anti-corruption commissions. New government is a time for cleaning out the old administration and deadwood advisors. It's also a time for innovation, new eyes, new policies and procedures and the fostering of a new culture.
In 1988 at the New South Wales state election, Liberal leader Nick Greiner won the election against the incumbent Labor government of Barrie Unsworth. Greiner ran a very specific campaign on promising to deal with corruption. By 1989 Premier Greiner had established the New South Wales Independent Commission against Corruption.
In Western Australia Labor under Geoff Gallop won the 2001 state election against the incumbent Liberal party under leader Richard Court. Within less than a year of being elected Premier Gallop established the Kennedy Royal Commission to investigate corruption claims against the states police services. By 2003 Gallop had established the Corruption and Crime Commission as a permanent investigative body. The CCC is considered one of the leading law enforcement agencies in Australia with strong coercive powers including phone tapping, covert surveillance, compulsory testifying of witnesses and the seizure of documents. Since its establishment many cases previously dismissed under WA Police Internal Affairs have been investigated and a number of officers have been charged.
Finally we have the example of the new Coalition government in Victoria; Premier Ted Baillieu has promised to deliver an ICAC based on the New South Wales Model. $170 million has been set aside for creating and maintaining the commission.
The only example that goes against the trend of new governments creating Independent oversight is that of the South Australia's incumbent Labor government.
Last month Jay Weatherill replaced Premier Mike Rann through a transition of power. Rann had been premier for three terms and was recently dogged by scandal and bitterly opposed public calls for an ICAC. Once Weatherill was installed leader, he promised an ICAC and set aside $4 million in the budget for its establishment. Weatherill followed this up by stating that the Commission would have access to a budget of $32 Million over the next five years.
Premier Weatherill also stated his support for establishing the Office of public integrity (OPI) which was previously proposed by Rann as an alternative to an ICAC. Premier Weatherill stated that he saw the role of the OPI as a triage for any complaints; if these remained unresolved they would then go to the ICAC for investigation.
South Australia has provided a unique example of a government trying to reinvent itself and regain public trust and confidence. Another state which is argued to have done the same is Queensland.
The dying days of the National Party government saw premier Russell Cooper (in office from 25 September 1989 to 7 December 1989) pass legislation for the establishment of the Criminal Justice Commission 'CJC'. Some argue the CJC was established to regain public trust, others recognise it as an attempt at damage control after revelations from the Fitzgerald Inquiry. The Fitzgerald Inquiry was a two year royal commission into police corruption which resulted in the deposing of a premier and the gaoling of the police commissioner and three government ministers. Legislation for the CJC was also urgently passed as it offered witness protection to those whistleblowers who had given evidence to the Inquiry.
The Labor party took government within months and have remained innovative in terms of oversight. In 1998, the Labor party which had already been in government for two terms established the Queensland Crime Commission 'QCC' to investigate criminal networks and organised crime. In 2002 the government decided to merge QCC and CJC to become the Queensland Crime and Misconduct Commission as a one stop shop for investigating corruption and public sector misconduct.
Unlike the South Australian Labor party, Tasmanian Labor has failed to reinvent itself through the creation of the TIC. The Tasmanian government opted for a lame duck commission that will fail to resolve the cases before it and will also fail in holding those implicated to account.
The solution for Tasmania is simple; the next state election will not be till 2014, three years is a long time in politics but both Labor and the Greens are polling badly and the people would be very unlikely to offer Labor a fifth term.
Community focus and pressure must be on the Liberal party to deliver genuine oversight and make sure that Tasmania is not lagging behind the other states.
The trend in Australia is one of new governments initiating strong independent oversight as a mechanism for public confidence. This has been a way of governments differentiating themselves from old and corrupt administrations and showing a swift and decisive change to the way business is conducted.
All power will be with Liberal Leader Will Hodgeman and our Shadow Attorney General, Minister for Justice and Corrections, Vanessa Goodwin. Let's hope they break from the nepotism and cronyism of the Labor government and focus on positive and transparent governance like their Coalition counterparts in Victoria.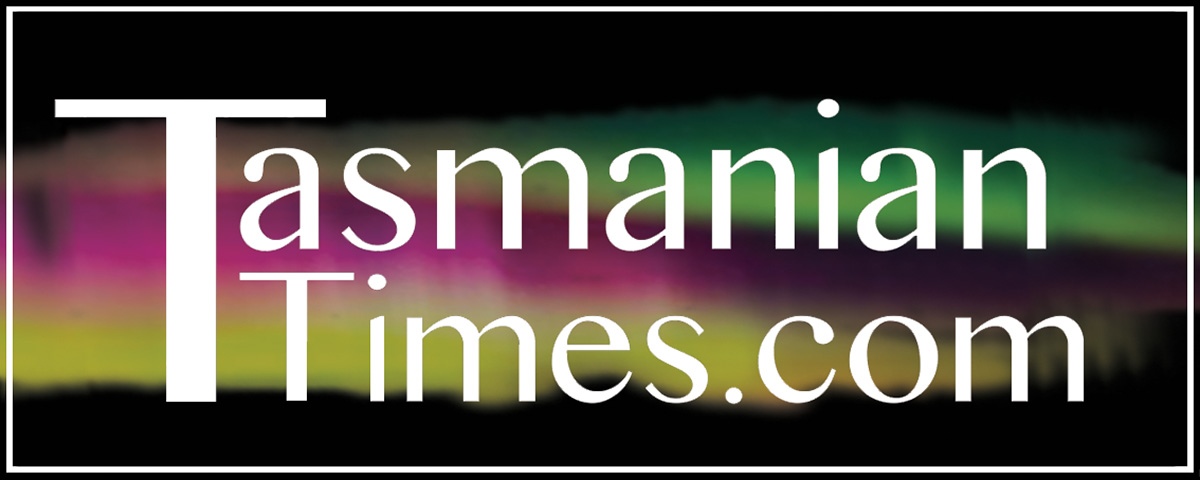 Author Credits: [show_post_categories parent="no" parentcategory="writers" show = "category" hyperlink="yes"]