I am currently involved – as a shareholder, active participant and in two cases as a director – in four independent Australian media enterprises*. These companies are mainly engaged in creating online journalism supported by commercial business models. I have also worked in senior editorial positions in daily metropolitan newspapers in the past, so I have a perspective on the relative challenges confronting old and new media, as well as journalism, in an environment of uncertainty and change.
The following views are my own. They address the main issues raised in the Inquiry's Terms of Reference.
1. The Funding Model for Quality Journalism
Financially sustainable quality journalism is an integral element of Australia's democratic society. Although that sounds very much like a motherhood statement, I'm not convinced that many people in or outside the media industry actually understand what it means or how it is funded.
What it means
Without "quality journalism", a democratic society would lose its greatest source of independent scrutiny. Most of the exposure of institutional corruption, incompetence or maladministration is the work of reporters and editors. Most of the reporting of the institutions and arms of democracy is carried out by journalists. Most of the discussion and analysis of community, societal and global issues and ideas is initiated and stimulated by the media. Alongside parliaments, the bureaucracy and the courts, it is the lifeblood of a functioning democracy.
So what is this holy grail known as "quality journalism"? I would define it as the journalism that reports and analyses the institutions of democracy – governments, parliaments, the public service, courts, police and army, academia, business, science, education, media and other key institutions. It is the journalism that investigates and interrogates those institutions and their issues on behalf of society. It is the journalism that fertilises society with ideas, commentary and analysis. And it is journalism that needs to be conducted responsibly because it operates under a tacit public trust.
In considering the role and funding of so-called quality journalism in society, it's also relevant to realise that much of the editorial content produced in Australia – entertainment, lifestyle, sport and consumer journalism, for example – does not fall under this definition. Not all journalism is quality journalism in the context of the media's role in a civil society.
How is it funded and can it last?
The model that has funded large-scale quality journalism for the past century is in the process of unravelling.
Newspapers, the primary producers of quality journalism in the commercial sphere for the past century, are losing their primary source of profit – advertising revenue – to the internet, at vastly lower profit margins. And their circulations relative to the size of the population have been falling for decades, making them a far less pervasive medium.
In fact, the impact of this defective business model on journalism is already well underway. In the current transition period from print to online, nearly all large newspapers have been constantly culling their editorial resources in response to falling profits.
The viability of the business model that has supported the investment by traditional media organisations in quality journalism is in jeopardy. It may have already broken.
Are there proven commercial models to replace it?
There is no business model in Australia (or anywhere in the world) that can profitably fund a digital news organisation employing hundreds of journalists to produce quality journalism on the scale currently operating in major newspapers.
There are business models that fund smaller, targeted online news organisations to produce quality journalism. The companies in which I'm involved publish a range of websites that cover politics, big and small business, investment, city and regional issues, property, power and influence, technology and the environment. Between them, they employ some 60 full-time editors, reporters, commentators and sub-editors. Each day those websites create and publish around 100 original stories. Combined, they reach an unduplicated audience of around 1.2 million Australians a month. And they are commercial and mainly profitable, drawing revenue from advertising and subscriptions.
Independent journalism enterprises like this are rare in Australia. I am extremely proud of our websites and the standards they achieve, and aspire to, but at this stage of the media revolution it would be unrealistic to believe that the "segmented digital audience model" can replace the "mass media model" as the funding source of large-scale commercial quality journalism. That's because a great deal of the "quality journalism" that is essential to our system is uncommercial and has been subsidised by publishers who have historically invested part of their profits towards such benevolence. The days of subsidised benevolence, I fear, are drawing to a close.
Which raises a fundamental question: should the civic journalism that nourishes our democracy be left entirely in the hands of the marketplace – and of the public broadcasters – or should it be protected in some way because of its importance to our democratic operating system?
In considering this question in the Australian context, governments and policymakers should think very hard about the consequences for the country of a commercial market failure of the historic large-scale newspaper funding model for quality journalism.
If major media organisations continue to downsize their investment in journalism in response to declining profits, and companies like ours are able to replace only parts of that important form of journalism, could there be a tipping point at which commercial media can no longer be relied on to supply the "quality journalism" that keeps the democratic operating system running?
To take a practical example, The Australian newspaper recently closed down its excellent monthly Literary Review because the government and university funding that sustained it was withdrawn. On the same basis, will other forms of existing quality journalism become commercially unaffordable and disappear from the marketplace of news and ideas? Is there something alarming about the fact that a company as large and profitable as News Limited can't afford to subsidise a valuable vein of quality journalism?
I'm not proposing that governments should own newspapers or news websites. But I am suggesting that, as in France, Australian governments should engage in serious discussion and analysis of the potential collateral damage that could be inflicted on our civic society if expensive commercial-sector quality journalism is no longer viable.
Although the standards of the best of today's Australian journalism are high, the small size of our market means there isn't much of it around. There is very little margin for error for sustaining good journalism as media models unravel.
In reality, there are only four newspapers in Australia that make a significant investment in quality journalism: The Australian, The Sydney Morning Herald, The Age and the Financial Review. It is no secret that all of those four papers have seen their profitability fall substantially in recent years. All are owned by two public companies which are under constant shareholder pressure to improve their financial performance. Losing any of those four newspapers, or losing slices of their investment in journalism, would seriously diminish the absolute output of quality journalism in this country.
Some free-market purists argue that quality journalism should operate on a supply-and-demand basis like any other "product". Others rail against the idea of government funding of public trust journalism.
But is quality journalism really just like any other product or does it also have another crucial purpose that is less commercial – and even noble? And if that's the case, and as its business model unravels, is it possible that quality journalism has ended up in the wrong funding bucket as an accident of history?
The reality is that there are many important parts of a civilised society that would not exist if they weren't publicly funded – museums, libraries, theatre and opera companies, public art galleries and many other cultural institutions. Maybe quality journalism is about to move into the same category.
There are already several arms-length mechanisms used by governments to fund important societal and creative activities that point to ways that government support for journalism could work. These range from the ABC and SBS to independently-constituted arts and cultural funding bodies to tax breaks to independently-administered industry assistance schemes.
And because digital journalism requires relatively small levels of infrastructure compared to the traditional media cost structures, the quantum of funding that would be needed to create meaningful journalism enterprises would be at the level of arts funding, not ABC funding.
The relevant question is not: "Is government funding of public trust journalism a bad idea?" The relevant question is: "What kind of country would we have if the commercial funding of quality journalism was devalued to the point where it no longer fulfilled its historic watchdog role?"
2. Diversity of ownership of News Journalism
Australia has the highest level of concentration of ownership of news journalism in the developed world. One company, News Limited, owns more than 70 per cent of daily and Sunday metropolitan and national newspaper circulations. In four cities – Adelaide, Brisbane, Darwin and Hobart – that figure is closer to 90 per cent.
It has been argued that the arrival of the internet has "democratised" journalism and reduced the barriers of entry to media ownership. This is technically true, but in practice the arrival of the internet has actually extended News Limited's domination of news journalism in Australia. This is because the websites affiliated with the company's daily newspapers have much larger audiences than their newspapers and have become the dominant or near-dominant news websites in their communities.
In South Australia, for example, News Limited owns the only daily newspaper, The Advertiser (daily average circulation 184,000**), the only Sunday newspaper, the Sunday Mail (circulation 284,000**), almost all suburban newspapers, one of two national newspapers, and the state's largest news website, Adelaide Now (1,913,000 monthly unique browsers***). There are very few journalists working in South Australia who aren't employed by News Limited, and there are very few consumers of journalism who don't read News Limited's print or online publications. A similar situation applies in Brisbane, Hobart and Darwin.
In my view, the most constructive way to reduce News Limited's unhealthy 70 per cent domination of news journalism is to focus on ways to enlarge the 30 per cent it doesn't own. This could be done – as it is France, on a large scale – by the creation of independently administered government incentives that foster media start-ups and innovative commercial journalism ventures. This approach, possibly using an independent funding mechanism like the Australia Council, could allocate grants on a project basis (to independent publishers as well as ventures such as The Australian Literary Review), would expand the diversity of ownership of independent journalism.
And yes, I realise I am not a disinterested party in making such a case.
3. Regulation and the effectiveness of the Australian Press Council
There is an urgent need for greater accountability by, and regulation of, the Australian print and online media.
Public disdain for journalism has never been greater. Fewer people trust or believe the media.
Intrusive, deceptive, arrogant and unprofessional behaviour by a small segment of the mainstream media occurs regularly in Australia. This kind of behaviour erodes the credibility of all media and reduces respect for the role of good journalism as a responsible check and balance in our democratic system.
The commercial pressures on Australian media companies, as a result of the breakdown of "old media" business models, are intense. This can push owners, editors and journalists beyond the boundaries of acceptable editorial behaviour, as demonstrated so gruesomely by the phone-hacking activities at the News Of The World in London over recent years (which were exposed, in the face of constant denials, by dogged investigative journalism by The Guardian).
Editors and journalists don't need to hack phones to act improperly. They can do it by invading privacy, publishing reckless material, distorting the truth, infiltrating their news columns with opinions, doctoring pictures, demeaning ideas or people they don't like or pursuing personal and political vendettas.
And they can do it by failing to understand the culture of the world of digital media, in which the concept of the "gatekeeper" has been replaced by the concept of "the audience". Media outlets today not only have the technological capability to publish instant responses from their audience – within minutes, under a right-of-reply entitlement – they also have a moral responsibility to do it.
The old paradigm of only correcting or apologising under pressure, and then doing it as slowly and inconspicuously as possible, should now be seen as reckless behaviour by media organisations, who are no longer regarded as reputable if they do not have open and accountable mechanisms for readers to respond to bad editorial behaviour or mistakes.
The current system of self-regulation of journalism by the Australian Press Council, in my view, is window dressing designed to give the appearance of serious regulation. It is a cumbersome and bureaucratic process that is barely known or understood by audiences, is painfully slow to respond, does not encompass all print and online media, does not require publishers to openly admit their mistakes, and produces pedantic adjudications that are almost hidden from readers. Its credibility is strained even further by the fact that it is majority funded by News Limited, the company that owns most of Australia's mainstream news journalism.
A revitalised Press Council could and should be the body to regulate print and online journalism in Australia. It should cover all print and online journalism, lift audience awareness of its existence and role, improve response times to address complaints, publish adjudications that people can understand, ensure publishers place those adjudications in a prominent position, force publishers to admit when they are wrong, and broaden its funding base to avoid perceptions of conflict of interest. This could be addressed by these steps:
• Create a mechanism to encourage all online and print publishers of journalism to join the Press Council, regardless of size or financial capability.
• Build audience awareness by requiring all participating publishers to display information about the council and its role prominently (with links to details) on home and front pages.
• Require publication of a right-of-reply or a correction to reader complaints within one day in a prominent position in the newspaper or website.
• If a publisher refuses to publish a right-of-reply or correction within one day, and is later found by the council's adjudication process to have published inaccurate or inappropriate material, the publisher will be obliged to publish a correction or apology in plain English, as mandated by the council, prominently on its front page in print and online.
• The Press Council to be funded by the Federal Government, not by the media companies who are the subject of the council's regulation. This is because a) such a mandatory complaints, corrections and right-of-reply system is in the nation's interest because it will contribute to media transparency and accountability; b) it will ensure all media companies can participate, not only those who can afford it; c) independent funding will remove the perception of conflict of interest which is created when self-regulation is partly or mainly funded by one of the biggest companies to be regulated.
• Government funding to be managed appropriately and judiciously at arm's length (like the ACMA model).
Unless the media puts its own house in order, transparently and aggressively, there is every chance over the next few years that governments and courts, under pressure from the disillusioned consumers of journalism, will do it for us.
*These are my media interests:
Private Media. Publishes Crikey, The Power Index, Smart Company, StartUp Smart and Property Observer).
Australian Independent Business Media. Publishes Business Spectator, Climate Spectator, Technology Spectator and Eureka Report.
Solstice Media. Publishes Adelaide InDaily.
Echo Publications. Publishes the Byron Shire Echo, Tweed Shire Echo and Echonet Daily.
**Audit Bureau of Circulations, June 2011.
***Neilsen Online, August 2011.
Eric Beecher is publisher of Crikey.
Published on The Drum, HERE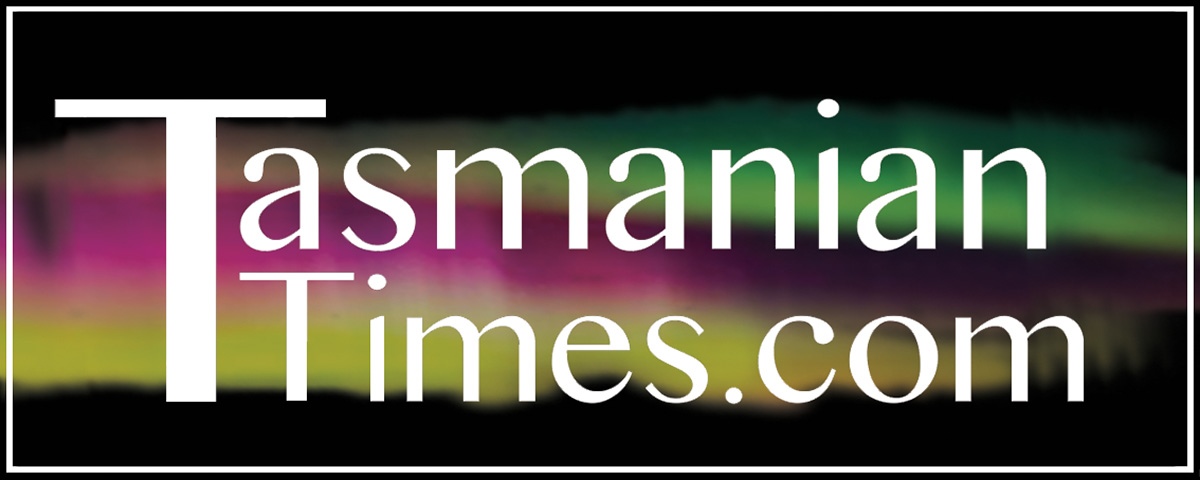 Author Credits: [show_post_categories parent="no" parentcategory="writers" show = "category" hyperlink="yes"]