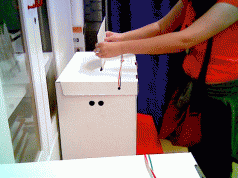 I am writing to state my full support Alderman Marti Zucco's call for compulsory voting and I share his concerns raised in 'Making Voting Compulsory' (printed on TT on 27.10.11 (HERE)
The overall participation of the community and return of postal votes was abysmal; this should ring alarm bells at all levels of government.
The low vote shows a disengagement of the public from the political process and I believe this is accompanied by a mentality that councils are filled with opportunists, bureaucrats and government puppets.
Many believe local government is responsible for little more than rubber stamping developments for state government, making sure garbage is collected, sending out parking fines and dealing with zoning issues and building permissions.
Council is the grassroots of our democracy and the public needs education not only around the role of council but also the importance and power the people have in this forum.
Unfortunately the current non-compulsory postal voting system is enough for the people to disengage from the process and is the antithesis of participatory democracy.
Alderman Zucco is correct to question non-received ballots and the accuracy of the signature check system.
The postal system is disenchanting for the public, entirely impersonal, complicated and potentially susceptible to corruption and fraud.
Although fully supporting Zucco's call for compulsory voting, as is the case for state and federal elections, I believe that a movement towards compulsory voting must be coupled with a return to attendance voting.
Like Zucco I believe that electronic voting is a way forward in a tech savvy era, and I recognise the potential benefits of independence and confidentiality this would give to people with disabilities and the visually impaired.
I also feel that the paper ballot system is important to maintain; for many older voters the thought of electronic voting is daunting and complicated.
Having the benefit of having seen compulsory voting in Victoria's local government, low voter turnout is still a problem and I believe this is in part due to the continued use of postal voting.
I believe this is in part a reflection on the dissatisfaction with candidates and political party dominated councils.
It has been true that council does attract political careerists with disclosed and undisclosed party affiliations and in some cases very little community credentials or participation.
Elections then becomes little more than an exercise in who has the most funding and backing to flood homes with election materials. It then becomes a matter of cashed up candidates sitting back and letting face and name recognition push them over the line.
For a voter under the postal voting system, council election day is nothing more than a deadline for residents to sit down and sift through the election material which has bombarded their letterboxes for the past weeks.
This then turns into rather depressing game of preferencing from bad to worse, signing the ballot and getting it to the post box before the deadline.
On a positive note I have the benefit of having experienced both the postal and attendance voting systems since living in Victoria.
When I lived under an attendance voting council, there was an incredible vibrancy and feeling of participatory democracy in the air.
For the first time in my life I experienced budding council candidates, their representatives and supporters knocking on my door wanting to discuss local issues.
There were options for early voting at town halls in the weeks leading up to the election and these town halls were manned by candidates and their supporters all on hand to talk to residents and hand out election materials and how to vote cards.
The actual election day was not a deadline but had an amazing energy; community halls and schools became voting booths flooded with placards, candidates and their supporters.
There was an incredible sense of community as schools used the huge numbers coming through their gates as a chance to raise money through cake and craft stalls as well as sausage sizzles.
A number of Councils in South Australia and Victoria are now moving back to attendance voting.
I would like to see a Tasmania which not only encourages participation of voters but also makes the voter an active part of a collective political process.
I believe this can only happen with compulsory voting which is accompanied by attendance voting.
I would like to commend Marti Zucco for raising the issue of compulsory voting and also commend Tim Morris for taking this issue to the state parliament.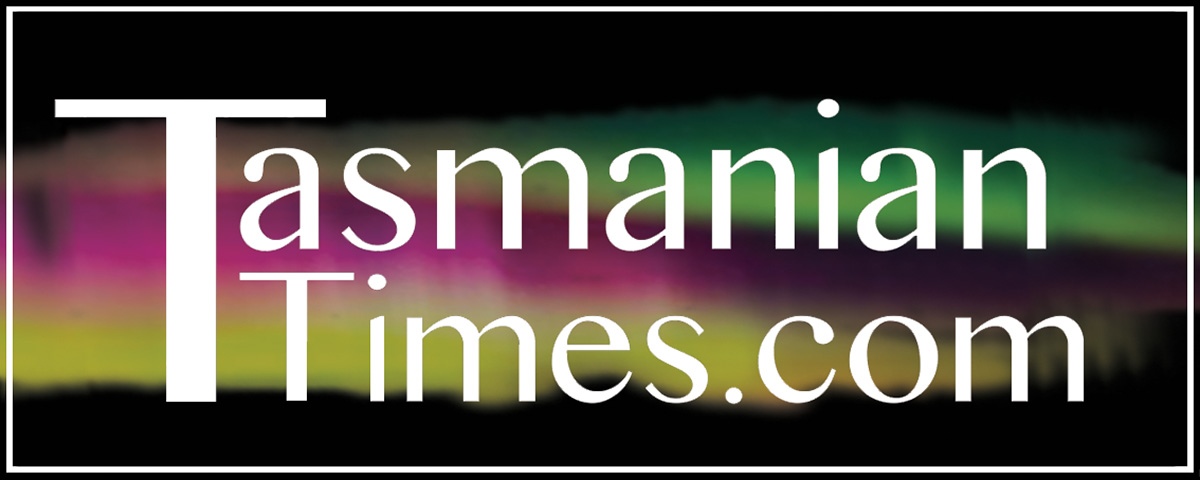 Author Credits: [show_post_categories parent="no" parentcategory="writers" show = "category" hyperlink="yes"]