I knew little of Henry Savery until invited to help launch this book. I knew his name … and in the dark recesses of an addled mind I recalled a tall headstone on the Isle of the Dead.
So, I asked my mate, font of literary wisdom Richard Flanagan, and he said: "Australia's first novelist; not regarded as a great writer"; this assessment later confirmed by Wikipedia's cryptic observation: "It is generally agreed that his writing is more important for its historical value than its literary merit."
Then, I wondered why I got the gig to help to launch the book.
Desperation, I concluded. Proper intelligence eg a Flanagan or a Pete Hay, a Danielle Wood or a Donzo Knowler unavailable.
Then I started to read the egalley of Rod Howard's A Forger's Tale and immediately discovered why.
It's all to do with this sentence in the prologue:
"The only other place Henry had ever experienced such freedom was aboard ship, where the sea formed a sort of prison and life itself was suspended in brine until port was reached. Having long before discovered that his proclivity was toward the monastic or the excessive, but nothing in between, he found the enforcement of the former condition uncommonly liberating."
Then it was confirmed a little further on in the Prologue: "Henry had long considered literature (in my case that lowest-level-of-swift-intuition known as journalism) the best employment for a man of his talents and education. His catastrophic failure in every other endeavour confirmed it."
Henry, we could be brothers.
Monastic and excessive and nothing in between. Though Howrah Flats where i dwell is no ship nor prison, it is a wondrous self-imposed constraint for the ageing stallion whose raging proclivities have been wont to cause him to leap the high-placed rails and gallop with gay abandon to frolic in the lush grasses of the Boulevard of Broken Dreams, known also as Salamanca.
Now, to a little background, a superficial history lesson:
According to Wikipedia and one Cecil Hadcraft, Henry Savery was born in Somerset, England into the family of a well to do banker. He married Eliza Elliott Oliver, daughter of a London businessman and their only son was born in 1816. His attempts to earn a living were unsuccessful, a sugar-refining business being declared bankrupt in 1819 and proprietorship of the newspaper The Bristol Observer lasting only a little over two years. But his return to sugar-refining ended in catastrophe.
He began trading in forged bills of credit which eventually amounted to over £30,000*. His partner called the authorities when he absconded with £1500 and he was arrested on 9 December, having jumped from the boat that was to take him to America. While in prison his behaviour was so erratic that his trial had to be postponed. But on 2 April 1825 he pleaded guilty and was sentenced to hang on the 22nd of the same month. Through influential friends this was commuted to transportation, only a day before his execution was due. Sometime in August he departed England for the last time on the ship Medway with 171 other convicts.
Arriving in Hobart, Van Diemen's Land at the end of 1825 Savery was retained in government service and worked for the Colonial Treasurer. In 1828 his wife and son came to the colony and arguments between them culminated in his attempted suicide. There had been rumours about Eliza's conduct with the colony's Attorney General, her chaperone, one Algernon Montagu during the journey from England. But equally she may have been angered that his letters to her had exaggerated his position in the colony. Soon after he was imprisoned for debt and Eliza took their son back England within three months. This was the last they were to see of each other.
While in prison Savery wrote sketches of Hobart life for the Colonial Times, from June to December 1829, under the title of The Hermit in Van Diemen's Land, using the pseudonym Simon Stukeley. They formed the first volume of Australian essays; published in Hobart in 1829 they were the subject of a libel suit in May 1830; not the first for one of my early heroes of Tasmanian journalism, Andrew Bent; who incidentally after the case was lost sold his Colonial Times to another early maverick publisher, Henry Melville. After his release Savery wrote Quintus Servinton, the first Australian novel. It was published in three volumes in Hobart in 1830-31. Both works are now extremely rare – and priceless – only four or five copies of each being known to exist.
For some years after this Savery prospered somewhat. In June 1832 he was granted a ticket-of-leave which was withdrawn for some months in 1833 because of a law suit in which he served as an innocent victim; he engaged in agriculture, was granted a conditional pardon early in 1838, and even had one or two assigned servants. Then, falling into debt, he once again forged bills, was arrested, and in October 1840 was condemned by his wife's former protector, Montagu. Savery was sent to Port Arthur, where he died, possibly from a stroke, possibly by his own hand, on 6 February 1842.
But enough of these historical notes. Author Rod Howard – who incidentally won the 2010 Fellowship of Australian Writers Walter Stone Award for Life Writing to research this work – can talk far more intelligently about it I. He understands Henry intimately, his wonderful book concluding:
"… while Henry might be more accurately described as the author of Australia's first published roman a clef Quintus Servinton remains a fascinating window into colonial times. The Hermit in Van Diemen's Land has perhaps even greater claim to fame as Australia's first extensive work of political a satire and social observation. (in fact far more incisive than Andrew Bolt or Miranda Devine). Both are now more valued by antiquarian book collectors than by any reading audience – an original copy of either would fetch an astronomical price today."
Over to you Rod …
A few words, followed by conversation and champagne to mark the launch of A Forger's Tale, Fullers Bookshop, Hobart, Friday, November 18. Thank you Kymberley.
*Press-of-the-Day sensationalism, says Rod. A beat-up. It was more likely £500.

Author Rod, centre. Picture: Peter Cox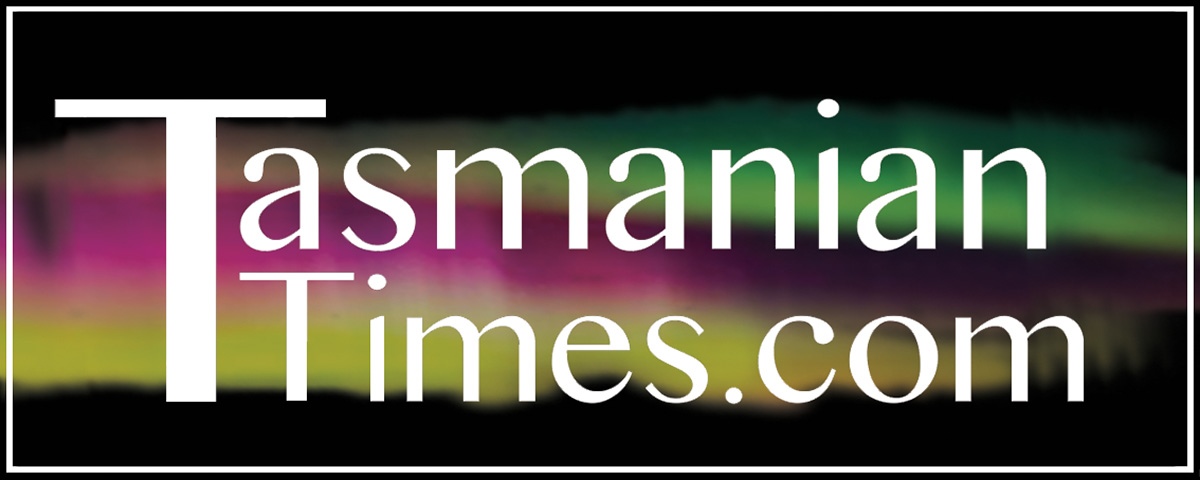 Author Credits: [show_post_categories parent="no" parentcategory="writers" show = "category" hyperlink="yes"]