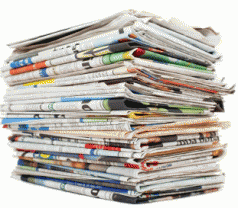 Last weeks' numbers showing a reduction in the rate of decline of newspaper circulation (HERE) was entirely as a result of publishers increasing the number of giveaway copies, analysis of the data by Mumbrella has revealed.
The numbers appeared to show newspaper circulation close to stabilising, with four newspapers actually securing slight increases. However, in every case, these increases were only achieved by giving away more newspapers. Excluding those copies, all four papers actually recorded a decline, while papers that showed slight declines actually experienced more dramatic falls in directly paying readers.
As well as directly paying individual consumers, newspapers can claim circulation for copies that are provided to airlines and hotels, educational sales, event sales and bundled sales.
When those numbers are excluded, the state of newspapers is worse than it appeared.
One of the most extreme examples is the weekend edition of Fairfax Media's Australian Financial Review.
That paper recorded an apparent fall from 84,528 in the final three months of 2009 to 78,783 in the same period in 2010 – a drop of 6.8%
However, during the same period, Fairfax increased the proportion of copies sent to airlines and hotels from 4.26% to 6.79%. Excluding those copies, the paper's fall would have been above 9% – down from just over 80,000 copies to just over 73,000 copies.
Excluding those types of copies from the papers that claimed a circulation rise, the Saturday edition of News Ltd's Sydney-based Daily Telegraph moves from a rise of 1.46% to a fall of 0.8%.
Fairfax Media's Sunday Age goes from a 1.05% rise to a fall of 1.9%.
And Fairfax Media's Sun-Herald's near-standstill 0.07% rise becomes a 3.8% fall.
The fourth paper to record a slight increase of 0.06%, the weekday edition of News Ltd's Adelaide Advertiser, saw a fall of 2.6% without the help of those indirect copies.
There is no suggestion that any of the papers broke the rules of the Audit Bureau of Circulations as they stand. However, the summary numbers provided by the ABC that the trade press base their reports on – and which advertisers and media may rely on for their spending decisions – include the giveaway copies.
In addition, there is currently no way to tell from the numbers of paid copies what proportion are at full price, or something approaching it. As Mumbrella has previously reported, a major loophole is that annual subscriptions sold at such a tiny cost that the consumer has little incentive to collect the newspaper every day can still be bundled as a paid edition regardless of whether it actually gets into a consumer's hand.
An ABC committee is currently discussing potential reform to the reporting regime although its expected pre-Christmas decision is now nearly two months late.
The reporting of anything but the headline number is a contentious one, with ABC members banned from stripping out the numbers when they discuss comparative numbers. Late last year, News Ltd was censured for pointing out that when giveaway copies are excluded from the figures, the Saturday edition of The Telegraph is neck and neck with the Sydney Morning Herald. Excluding giveaways, The Saturday Tele sells around 314,000 to the SMH's 316,000. However, because of the extra giveaways, the Herald still seems to be well ahead of the Tele with a headline number of 341,041 to 327,177.
In countries such as the UK, the reporting standard is reversed, with the main headline number being the one where individual customers have paid full price for their copy either at the newsstand or by subscription. In Australia this number does not appear in the data at all – anyone wanting to know it has to work it out by removing all of the other types of sales. Even then they will not know if the customer paid full price.
Meanwhile, the metro newspaper with the biggest proportion of circulation coming from giveaways – just over 11% – is Fairfax's Sydney Sunday paper the Sun-Herald. The last year saw jumps in all areas of giveaways for the paper. It includes 5.2% educational sales (up from 3.14% a year ago); 2.51% airline and hotel sales (up from 2.41%) and 2.35% bundled sales – up from 0.89%.
Read the full article with full links, HERE
• Download, what News Ltd chief John Hartigan told the Media Inquiry: HERE
• Earlier on Tasmanian Times: Chill through media history … Mercury moves to the Antarctic
• Meanwhile in the NYT, read all about the future: Newspapers' digital Apostle:
Last week, John Paton met with executives of the MediaNews Group, the second-largest newspaper chain by circulation in the country, home to papers like The Denver Post, The Detroit News, The Salt Lake Tribune and a broad swath of dailies throughout California, including The San Jose Mercury News.
Mr. Paton was given control of MediaNews by its owners in September based on his success operating the smaller Journal Register Company after it emerged from bankruptcy in 2009. Among other feats, he increased digital revenue by over 200 percent in his first full year as chief executive.
According to Mr. Paton, his new employees at MediaNews were hoping to discern the silver bullet that would enable them not only to survive, but prosper. Instead, he worked his way through a detailed presentation about outsourcing most operations other than sales and editorial, focusing on the cost side that might include further layoffs, stressing digital sales over print sales with incentives, and using relationships with the community to provide some of the content in their newspapers.
"When I finished, they looked crestfallen," he said, adding that they seemed to be asking, "No secret sauce? No magic program to make us go from print to digital? Anyone can do what you're talking about."
Except few have. Mr. Paton has become something of a darling among media thinkers for putting his business where his rhetoric is. He issued Flip cameras to all the reporters at Journal Register papers, helped create a newsroom cafe that's open to the community in Torrington, Conn., and has been pushing to dump ancient proprietary newsroom software in favor of free, Web-based publishing tools. He has financed a lab to foster employee innovation, and the company has formed partnerships with a number of Web companies to provide news and information.
What began as a tidy little experiment has become perhaps the single biggest bet in the whole newspaper business: The Journal Register and MediaNews are now in 18 states, with over 800 print and digital products, with revenue of over $1.4 billion and 10,000 employees. The second-largest newspaper chain in America is now being run by someone who thinks that print is, if not exactly dead, dying a lot faster than anyone thought.
Mr. Paton has heard all about how choosing digital revenue over print revenue is like choosing dimes over dollars. He points out that the print dollars have dropped by more than half in the last five years and perhaps it is time to start "stacking the dimes." He also notoriously proposed that real transformation would happen only if the industry were willing to "stop listening to newspaper people."
Oddly enough, that's exactly what he is, albeit one who has come to very different conclusions about what the newspaper industry needs to do to survive. This includes the idea of eventually ceasing to put out a print paper altogether.
"Every time I talk about this, people jump out of windows, so I want to be careful about what I say," he said.
etc …
• Jay Rosen on The Drum: News Corp is bad news News Corp is a huge company, but it is not a normal company. However, it does not know that it's not a normal company. In fact, it denies this observation. In this sense denial is constitutive of the company and its culture. To work there, you have to share in this pervasive atmosphere of denial. And that's how many of the things Manne details so well can happen.
• Earlier Jay Rosen on TT: Why political coverage is broken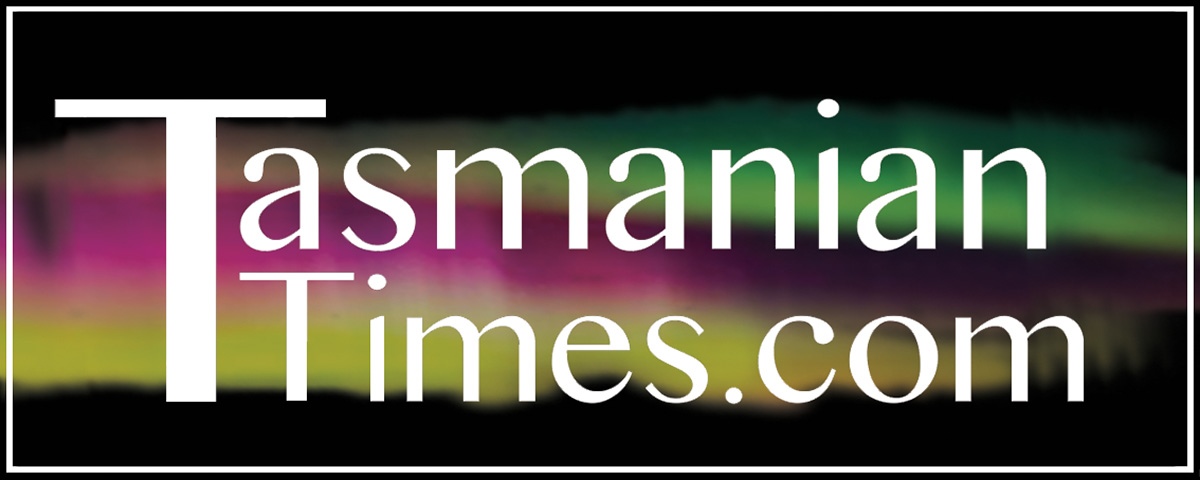 Author Credits: [show_post_categories parent="no" parentcategory="writers" show = "category" hyperlink="yes"]