Experts fear a planned logging operation in Tasmania's north-west threatens the survival of the Tasmanian giant freshwater lobster.
A river system near Wynyard has been earmarked for logging by Forestry Tasmania, despite the area being known as one of the last strongholds of the vulnerable lobster.
The coupe is not listed for immediate protection under Tasmania's $276 million forest peace deal, but is being assessed for inclusion in future reserves of high conservation value forest.
Lobster expert Todd Walsh says sediment run-off from logging operations could decimate lobster populations and the area should be given immediate protection.
"Sediment covers their homes, which means the juvenile lobsters have nowhere to live, which means they're exposed to predators like platypus and blackfish."
"But also it covers up their food supply so they either starve to death or they get eaten; so sediment basically wipes them out."
Mr Walsh says the area is an important study site.
"This tributary runs into probably the most surveyed lobster spot on the planet, so there's been more lobsters surveyed and tagged downstream from this tributary than anywhere else.
"So it's probably the most important site that we've got," he said.
Forestry Tasmania has been contacted for comment.
• FORESTRY LOGGING CRAYFISH HABITAT OVER PLANTATIONS
Kim Booth MP
Greens Forestry Spokesperson
The Tasmanian Greens today disputed Forestry Tasmania's claims that it had no choice but to threaten the survival of the giant freshwater crayfish through logging activity that would choke the endangered species' habitat with silt.
Greens Forestry spokesperson Kim Booth MP said that questions need to be asked about why Forestry was failing to refer to its massive, publicly subsidised plantation estate as an alternative to logging high conservation value native forest.
"Forestry Tasmania wants people to believe that it had no choice but to move into these sensitive areas because of the reserves that were set aside for protection under the Forests Intergovernmental Agreement, but this is just spin," Mr Booth said.
"Forestry Tasmania can't get away with trying to log sensitive freshwater crayfish habitat, without explaining why it's not interested in touching the weed-ridden plantation joint ventures nearby."
"Given Forestry's appalling track record on preserving riparian zones, there is no credibility to their claim that sediment can be prevented from inundating the crayfish's habitat."
"Here we have a GBE whose core legislative objective is to sustainably manage the forests, and yet they continue with practices which threaten the survival of a species like the Tasmanian giant freshwater crayfish."
Mr Booth also congratulated Todd Walsh and others involved in efforts to protect this unique Tasmanian species.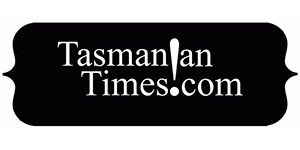 Author Credits: [show_post_categories parent="no" parentcategory="writers" show = "category" hyperlink="yes"]