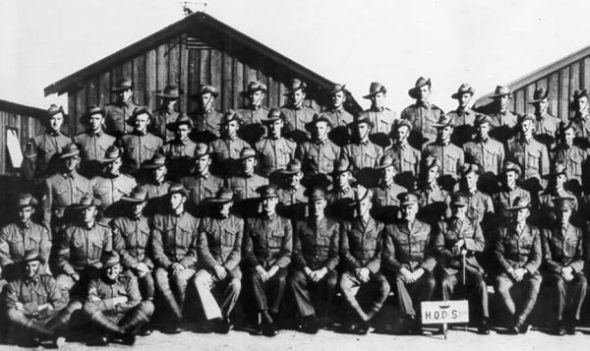 Seventy years ago, in November 1941, an Australian battalion of 920 men stationed in Darwin was preparing to go on home leave, but nearly 800 of them were Tasmanians and it was difficult to arrange transport, so their leave was delayed. Two or three weeks slipped by, and then the Japanese attacked Pearl Harbour and launched their invasion forces against other places in south-east Asia, including Malaya. All leave was cancelled for the largely Tasmanian 2/40 Battalion, and less than a week after the Japanese entered the Second World War, the battalion had arrived at Koepang in what was then Dutch (west) Timor.
Fast forward to Tasmania in November 2011.The son of one of those Tasmanian infantrymen who landed in Timor in December 1941, Rod Stone of Greens Beach, is working hard to establish a permanent public memorial to the men of The 2/40 Battalionin Launceston. Work has already commenced on establishing a flower-based memorial in Kings Park, designed from the battalion's badge.
Rod's father, Ernie Stone, like most recruits to the 2/40 Battalion, had enlisted in the AIF in mid-1940, in the aftermath of the German invasion of France, believing that he would fight in a theatre against Germany. It wasn't to be. The 2/40 Battalion was joined with two Victorian battalions to form a brigade of the AIF's 8th Division, which was destined to fight the Japanese throughout the region stretching from Malaya to Rabaul. In fact, it had initially been planned that the 2/40 would be a joint Victorian-Tasmanian unit, but political pressure ensured that the battalion was mainly Tasmanian in composition, as was the 40 Battalion in the First World War. But Victorians still held most of its senior positions when it went to Timor.
Ernie Stone was 20 years old when he enlisted, and had no trouble fitting in. Over 550 of the recruits were 25 or younger, more than 300 were aged between 19 and 21, and like Stone, about three quarters of them came from a rural background. Stone would have his 21st birthday in the Northern Territory, receiving a birthday cake from his grandmother just days before the battalion left for Timor. For him and for most of the members of the battalion there would be no more birthday celebrations until 1946.
In the remaining weeks of December 1941, the battalion and associated units, now named Sparrow Force, established a defensive position protecting the air base near Koepang, and another associated unit (2/2 Independent Company) went to Dili in Portuguese Timor.
In early 1942 the Japanese conducted air operations over Timor unimpeded for nearly a month before they invaded the island, concurrently launching their first bombing raid on Darwin (19 February) to successfully isolate Sparrow Force. The 2/40 Battalion fought a retreating action for three days without rest, through a succession of positions held by Japanese paratroops, until forced to surrender by the main enemy force of 5,000 men. A similar fate had already befallen the other battalions at Rabaul (Lark Force) and Ambon (Gull Force).
The story of the 2/40 Battalion in captivity is a microcosm of the Australian prisoner-of-war experience in Asia. After internment for six months in Timor, the battalion was progressively split and spread through camps from Java to Manchuria. By war's end in 1945 there were sizeable groups of survivors in Java, Japan, Thailand, Singapore and Sumatra, and smaller numbers in Saigon, Borneo, the Celebes, and Manchuria.
The battalion lost 264 of its men during the war, 74 as battle casualties and 190 while in captivity. Tragically, 85 of those who died after capture were killed in June 1944 when a ship transporting them to Japan was sunk near Nagasaki by an American submarine. Ernie Stone was with another group of 125 men of the 2/40 Battalion, absorbed within a larger Australian group of 1,000 prisoners who were transported to Japan from Singapore in July 1944. These men had all worked on the Burma-Thailand railway and were just a small fraction of the large numbers of prisoners sent to Japan in 1944 to work in mines and factories as slave labour. They were lucky to survive the journey, because by this time American submarines were sinking ships en route to Japan at the rate of about 50 each month. Just outside Manila the ship directly behind the transport carrying the Australian POWs was blown up by an American submarine, and then a typhoon hit the convoy, scattering the ships to fend for themselves.
This group of Tasmanian prisoners were initially put to work in a copper foundry in Saganoseki, but were later transferred to work underground in coal mines at Omine and Omuta. Ernie Stone was at Omine when the Japanese surrendered, and he was one of over 140 members of the 2/40 Battalion who were in various locations in Japan when the war ended, including a small group of eight who survived the atom bomb dropped on Nagasaki.
Although the 2/40 Battalion made up a significant proportion of Tasmanian prisoners of war and about a third of Tasmanian AIF casualties in the Second World War, until 2008 there were few memorials to them and scant public awareness of their history. None of the battalion's veterans have written of their experiences, although a few have had their stories recounted in several publications.
As a group they exhibited higher than normal rates of illness and mortality after 1945, and. Ernie Stone's life after the war typified this experience. Tortured by the Japanese with electricity, he required intensive speech therapy after he returned to Tasmania, and also suffered the long-term affects of beriberi and amoebic dysentery, which required periodic treatment. He returned to civilian life, gained carpentry qualifications, and finally settled at Greens Beach in 1952, having married the daughter of the owner ofRoden's furniture factory in Launceston, where he did his carpentry apprenticeship. He died in 1978, one of the many Tasmanian 2/40 veterans who died well before retirement age.
The 2/40 Battalion Association remained active in Tasmania for over 50 years, maintaining a tradition of annual reunions as close as possible to the date of their capture on Timor (23 February), and providing a support network for veterans and their wives.
Now, with the 70th anniversary of the battalion's capture approaching in February next year, Rod Stone is working closely with a small group of people, including some of the few surviving members of the 2/40 Battalion, in the hope that the occasion can be marked by a ceremony at the newly created memorial in Kings Park, Launceston.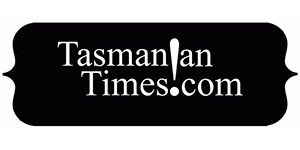 Author Credits: [show_post_categories parent="no" parentcategory="writers" show = "category" hyperlink="yes"]