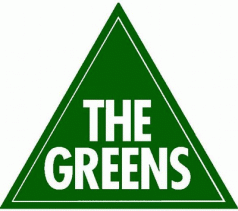 For years there has been discussion around the Labor party losing its core social democratic focus and shifting to third way politics.
The Liberal party has also not been immune and has internal frictions from shifting between classical liberalism and neo-liberalism.
While spoken about from those within the party as being a broad church. Internal frictions have been a major problem especially when appeasing The National Party which brings to the coalition an interesting mix of agrarian socialism, social conservatism and protectionism.
Now is a new era, like the previous third party in Australian politics, the Democrats. The Greens are now facing internal divisions and through their movement into coalitions with Labor are realising that their compromises may well involve turning their backs on their membership and betraying core values.
The 2010 Tasmanian state election marked a turning point for the Greens who gained 21% of the vote and elected 5 members to the house of Assembly.
For many weeks Tasmanians waited in political limbo while the pragmatic Nick McKim tried to secure a coalition with either Labor or Liberal. Both parties refused to accept neither held majority with 10 seats each and instead fought over who had more right to govern in minority.
Eventually David Bartlett caved and the Greens became the coalition partner and kingmakers of a Labor government.
This was the first true coalition Green government in Australia with Greens leader Nick McKim being given a portfolio and Green member for Denison Cassy O'Conner being given a cabinet secretary position.
Within little over 6 months Cassy O'Conner was promoted to minister for Human services. O'Conner was an unusual choice for minister given her lack of experience having only been elected to parliament in 2008 on the retirement of Greens leader Peg Putt.
Compare this to some of the more experienced and outspoken performers such as Kim Booth member for Bass and Tim Morris the Deputy Leader of the Greens and member for Lyons both elected in the 2002.
One could perceive a conflict of interest in the fact that the second most powerful member of the Tasmanian Greens is not only one of the least experienced members but has been in a romantic relationship with the leader of the party as revealed in June 2009.
Transparency is one issue alone; another very important issue to examine is how the Tasmanian Greens under Nick McKim have, in my opinion, betrayed core Green principles.
During February this year workers at Risdon prison were preparing for industrial action over safety concerns which they had been trying to negotiate with the government.
On the 22nd of February Nick McKim called for a lock out of workers and police were called to handle the situation with 56 guards being stood down without pay.
Unions Tasmania secretary Kevin Harkins accused McKim of acting against the Greens industrial relations policy while the Community and Public Sector Union likened the Minister's handling of the situation to that of John Howard in the 1998 waterfront dispute.
In June this year the Green-Labor Government handed down their budget which seeks to slash $1.4 billion from the public sector over the next four years including the loss of 1700 full time jobs. This is despite the Greens going to the election with a promise of not accepting redundancies of public sector workers.
Even the federal health minister Nicola Roxon has attacked the government for plans to cut over $100 million from the health budget within the next financial year.
Nicola Roxon spoke on ABC radio in October described the cuts as short sighted stating that 'We believe they will hit needy Tasmanians' while also discussing how pressure would increase on emergency departments and weaken long-term staffing.
The state Greens have defended their government partner in health cuts while ex-Green and independent for Denison, Andrew Wilkie condemned the state government for cuts to services in federal parliament on the 12th of October.
The Greens as part of a coalition government will be presiding over these and many other austerity measures but it is worth examining the two Greens ministers and the cuts which are going to be experienced in their departments.
Nick McKim as the current minister for Education, Corrections, Consumer Protection and Sustainable Transport will preside over the loss of 100 police jobs.
Under the education budget it is expected there will be further and more drastic cuts. In July Minister McKim discussed the closure of up to 20 public schools arguing that smaller schools struggle to teach a broad curriculum and government money was better spent upgrading larger facilities.
McKim came under fire from community groups, the Liberal opposition and federal Labor members such as Julie Collins for wanting to close smaller schools.
The decision has since been postponed rather than scrapped with the government establishing the School Viability Reference Group in August which will examine the sustainability of schools across the state with findings expected to be delivered to McKim by January 31st 2012.
As corrections Minister Nick McKim may also preside over prison privatisation. Since the budget release he has been discussing the sale of the low security facility Hayes Prison Farm.
McKim argued that $4.5 million needed to be spent to upgrade the facility but has stated that an undisclosed amount would be spent to prepare the facility for sale which the government expects will only return around $2.5 million.
This is in stark contrast to the policies of the Greens in New South Wales who in 2009 led a campaign to stop the privatisation of Cessnock Gaol and were responsible for initiating a parliamentary inquiry into the sale.
The other Greens Minister Cassy O'Connor is responsible for Human Services, Community Development, Climate Change and Aboriginal Affairs.
Under Minister O'Connor's portfolio she will be responsible for the scaling back of $3 Million dollars in funding to Non-Government organisations which assist the poor, disabled and the elderly.
The ABC reported that the budget was looking at scaling back promised child and family centres which would save the government $42 million.
The Greens who once were the voice of opposition, who once spoke for openness, accountability and transparency, are now part of the government and have been effectively silenced.
Back in 2003 the Greens moved a no-confidence motion in Bryan Green, come 2011 they are now backing him as deputy leader of the government.
Once the Greens would have mauled Lin Thorp for her actions as Children's minister, instead they stood by her side and spoke in defence when the Liberal party moved a no confidence motion against her and the Tasmanian people judged her harshly when she was voted out of office.
If there is one thing the example of the Tasmanian Greens has shown us it is that the old saying is rings true to me: 'Power tends to corrupt, absolute power corrupts absolutely'.
Perhaps Nick McKim has forced the Greens to take a middle of the road approach in his desire for power. Perhaps there are fractures in the Greens and perhaps some of the true progressives may stand up and take the mantle of true opposition back as was suggested by Marion Abraham and Simon Laugher on Tasmanian Times in their article 'Kim Booth – Progressive Throwback?' (HERE)
This is perhaps a little too optimistic; although the Greens are a progressive and populist party they lack a core ideology apart from environmentalism. As such the Greens can fall quite easily between being left and right depending on the political circumstances.
In Australia we are only just becoming exposed to the Greens in the State and Federal level and I believe we need to be prepared for the Greens to turn their back on core values as they wheel and deal for more power.
Examples across Australia where the Greens have gained control and taken the mayoral positions at council level such as Yarra City Council in Victoria have shown that the Greens continue the business as usual policies of the major parties; increasing rates, cutting and outsourcing services, selling assets and promoting public/private partnerships.
If the Greens sister parties from Ireland and Germany are anything to go by this is just the beginning and a sign of a party which has been taken over by competing and vested interests and will do little more than continue the neo-liberal experiment.
• Matthew Holloway is a freelance writer and social justice advocate from Tasmania: While in Tasmania I was a founding member of Tasmanians for Transparency as well as standing for both federal and state parliament. Currently living in Victoria I have worked in a number of roles in the community services sector, mostly in outreach social work and counselling with disadvantaged people in Melbourne. I have previously worked for a councillor in local government.
• The Australian: Greens derailing economy: ACCI chief executive Peter Anderson
by: Matthew Franklin, Chief political correspondent
From: The Australian
October 28, 2011
EMPLOYERS have savaged the Greens as having derailed the national economy by forcing Labor to waste its political capital on debates about the carbon tax and refugee policy rather than the critical issue of economic productivity and growth.
In a speech delivered on the Gold Coast today, Australian Chamber of Commerce and Industry chief executive Peter Anderson described the Gillard minority government as a failure and warned that business was being choked by inflexibility in industrial relations and burdensome red tape.
Mr Anderson blamed the Greens for the problems, labelling them a party of the Left intent on wealth redistribution, and accusing them of having forced Julia Gillard to make herself a liar by introducing the carbon tax.
"The Greens are not a balance-of-power party that sits between Labor and the Coalition as some moderating force," Mr Anderson told a conference of ACCORD – the representative body of the consumer, cosmetic, hygiene and speciality products industry.
"I make no judgment about their people, but they are a party of the Left, pushing, as we have seen with the tax debate, a heavy agenda of wealth redistribution.
"Democrat founder Don Chipp famously told voters to put the Democrats in the Senate 'to keep the bastards honest'. But in demanding the Prime Minister and her government introduce a carbon tax when she promised not to do so, the Greens are seen, at least by most in the business community, to have done the very opposite, to have forced the so-called 'bastards' to be dishonest, to break their promise."
Mr Anderson also urged the government to delay next July's planned introduction of the carbon tax, saying the Australian currency appreciation, combined with the downward revisions of global growth forecasts, were significant external shocks that were not anticipated a year ago.
"These factors alone, objectively considered, warrant a lengthy deferral of the start date of the carbon tax until we achieve a comprehensive global agreement and economies can move together mitigating the major adjustment impacts," Mr Anderson said.
"This is a view ACCI will be putting to senators before they vote on the Clean Energy Bills in a month's time."
ACCI has long been out of favour with the Labor Party because of its strong endorsement of the Howard government's Work Choices industrial relations laws. The Gillard and Rudd governments have preferred the Australian Industry Group as a business lobby group.
Despite ACCI moving to improve relations, Mr Anderson used today's speech to warn Labor its best intentions in providing policies that promoted economic growth had been derailed by the Greens.
"What we have is minority government, not just a minority parliament," he said.
"The executive government is not its own master. At risk is not just its legislative program, but the government itself."
Calling for reform in areas including IR, business regulation and tax, Mr Anderson conceded this was not easy and requires political capital.
"Unfortunately, Australia has invested most of our recent time in national public affairs on carbon policy and on refugee policy," he said.
"On neither front has the debate been forward-looking.
"Both have sapped political capital for other more important economic and social reforms.
"The carbon tax is not an economic reform. The economic reforms of the past generation had a golden thread of increasing the international competitiveness of Australian industry."
Mr Anderson criticised the opposition for regarding itself as "a fingernail from power" and refusing to give the government scope to pursue sensible reform.
He said businesspeople of either political persuasion would prefer a government able to govern in its own right so it could provide leadership that focused on building confidence and driving private-sector investment and wealth creation.
"Past structural economic reforms on both sides of politics were unambiguously directed at increasing the productivity and competitiveness of industries like yours, and that cheque has been cashed in," he said.
Mr Anderson argued that over-regulation and poor regulation were holding back productivity and said the Council of Australian Governments process had stalled.
He focused on Labor's Fair Work industrial regime, describing it as "an overreaction" to the Work Choices laws, contrasting this with the fact major gains have been made on workplace training under Labor.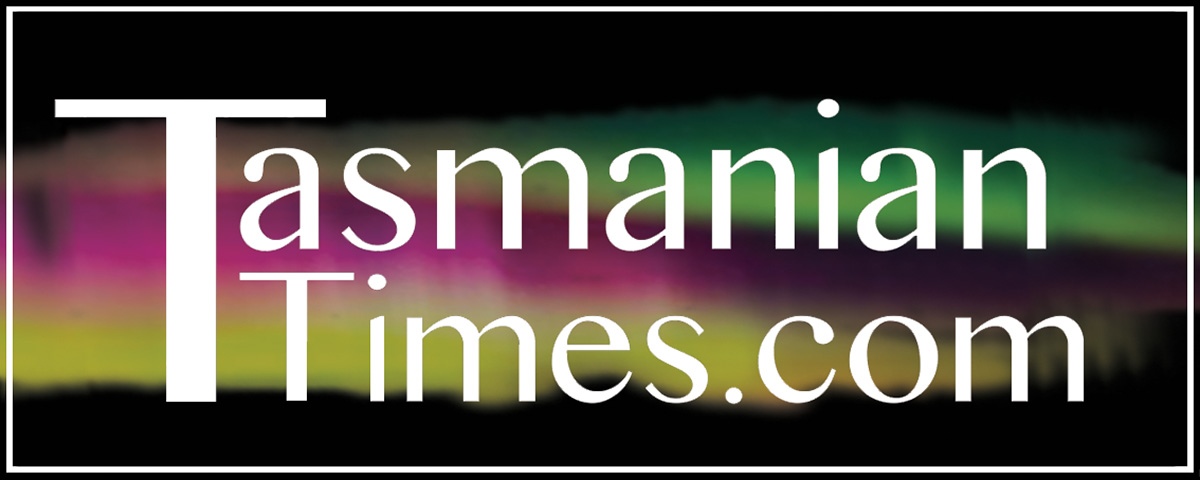 Author Credits: [show_post_categories parent="no" parentcategory="writers" show = "category" hyperlink="yes"]