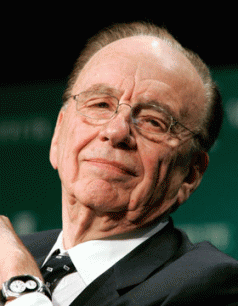 Rupert … my part in his (near) downfall.
I do not wish to initiate accusations of Hitler-various-associative syndromes. This is meant to be partly humorous … not as humorous as Spike (HERE).
But i do want to tell TT's Reader a little of my experience of being a tiny gnat on Rupert's enormous arse.
I became associated with Rupert as the result of a terrible accident.
It was the takeover by Rupe of the Herald and Weekly Times … it seems that in some of the collateral damage Rupe picked up the Hobart Mercury (probably completely unaware that he had done so), as it was some sort of subsidiary of HWT after another perhaps more fortunate accident (the sale of Davies Bros to HWT).
In those far–off days pre-HWT and for a while later it was an extraordinarily conservative journal, profoundly opposed to anything vaguely progressive, vehemently conservative and lary of anything conservationist; witness its refusal of even balanced reporting of the campaign to save Lake Pedder and later the Franklin.
One thing it did have going for it way back then was the traditional barrier between commercial and editorial. When I joined as a sub-editor in 1986 Andy Lohrey was still MD; and still retained that wonderfully old-fashioned idea that you almost had to seek permission to enter the Editorial Holy-of-Holies. Such was the very old-fashioned philosophy that there should be no perception of compromise between the money-making and editorial wings (a realist would say, of course there was … it just wasn't so bloody obvious)
How quickly that vanished when News Ltd in Sydney began to pay a little more attention to its wonderful Petty-Cash Cow in Hobart.
Soon the commercial and editorial worlds were united as one, as a succession of MDs trooped up the stairs for the afternoon meeting in the Editor's office. They did not discuss the Journalists' Code of Ethics.
And thus continued that retreat from a perhaps purer journalism and into the glorious world of marketing-platform journalism, in which the news part of the newspaper is subsidiary to the commercial imperative; too often simply the window dressing for the real business of making money.
Money is what the business of journalism is all about. And make no mistake. News Ltd will have its way with the future of Mercury. Although embarrassed by local resistance (beautifully described by The Fly, HERE) the homogenised News Ltd tabloid "product" is being increasingly centralised, sections done in Brisbane, Sydney, Melbourne or Adelaide and despatched eletronically to Hobart; subbing done by battery hen news hubs in bigger cities. Already the local subbing strength on some nights is down to one … the rest done in Adelaide. Soon the Mercury shopfront presence in Macquarie St will be gone … or that's my prediction.
I'm still amazed when I remember a Walkley Alliance Forum in Hobart about three years ago when the great minds of Tasmanian journalism gathered to discuss the future of news. In all that time there was much talk of business models and brand recognition, of "monetising the net"; "readers" didn't get a look in (HERE).
The Wise Ones of Tasmanian media seemed to have forgotten – or perhaps never knew – that in its original form … the Age of Grub Street (as Don Bentley so beautifully writes about, HERE) and the Pamphleteers* there was no "business model"; just a passion for a truth; or letting people speak for themselves; or the dawning awareness that people could speak for themselves.
Commensurate with the development of meedja as business was the progressive reatreat into the "sexy" story over the 'boring' newsworthy story. A most recent example: Well, of course, it is more important to highlight the "sexy" story of drivers using Facebook to alert other drivers to speed cameras (HERE), than to lead with the newsworthy story that Tasmania will continue to resist New Zealand apples (HERE).
Or the bread and circuses of Geale ((HERE) over Gillard and Malaysia deals (HERE).
In Trickle-Down-From-Rupert Effect (that phenomenon in which Rupert Editors attempt to outdo each other in being More-Rupert-Than-Rupert and display the greatest loyalty [How to be a Murdoch Man, HERE] the sexy story progressively predominates. In Mercury speak that includes endless Princess Mary adulation and celebrity-snapping (just to prove even little Hobart is just like LA), cuddly dogs, crims in the dock and the front-page stocks, accidents, murder, chaos … whatever will titillate Mrs Three-Door Fridge in the 'burbs (also in newspaper target-group speak, called Mrs Stringbag).
In my two-decade time as a humble Rupert hack, I attempted, as a dissident non-team-player gnat (When Mercury was the one and only of Rupert's newspaper empire to editorialise against the Iraq invasion, HERE), to resist this enculturation. It seemed absurd to me that a culture should be imposed on a city and a state; and Mercury progressively in my jaundiced view, reflected Rupert culture rather than local culture. I'd look at the paper sometimes and think; Oh God, are we really that superficial; are we really that dumb? Or perhaps, I'm just an arrogant prick …
An imposed culture leads also to schizoid behaviour. For amidst the dross would be the gems – whether a Simon Bevilacqua investigative piece on climate change, arts precincts, forestry or the poison sins of the past; or a Sue Neales' political analysis of substance; now the sometimes ascerbic wit of Leo Schofield.
So what was my part in Rupert's (near) downfall … i suppose only the tiny bit of grit in the great machine, which eventually causes the chains to clatter; the tiny mouse to roar, for the gnat to dig his proboscis into the enormous arse and cause discomfit at least, at best, the encouragement for a bit truth to break out*.
You do reap what you sow. Rupert slowly, inexorably is discovering – perhaps a little late – that the hardest thing of all in life is to face the truth about yourself .. and your legacy.
*Part of the inspiration for Tasmanian Times is the Pamphleteers, as described by the first great Editor of the Sydney Morning Herald, John West (b. 1809). West earlier had a strong association with The Examiner, founded in 1842. He successfully used its columns as a vehicle of dissent to promote the abolition of the transportation of convicts to Van Diemen's Land.
West wrote this in his History of Tasmania (1852): "The newspapers of this hemisphere were long mere vehicles of government intelligence, or expressions of the views and feelings of the ruling powers. Malice or humour, in the early days, expressed itself in what were called Pipes—a ditty, either taught by repetition or circulated on scraps of paper: the offences of official men were thus hitched into rhyme. Thus, the fear of satire checked the haughtiness of power."
*Speaking of the break-out of truth, through New Meedja, I got this just yesterday (Sunday) morning from a scientist mate: I find the reaction of many people (to Tasmanian Times) quite interesting; "Terrible, terrible…most outrageous…absolutely uncalled for…" It sounds very Victorian to me … a character from Zulu Dawn besmirching the natives as they flood down the hill to upset his china teapot. It's a learned response from all the other wanna-be(s) with no balls who say the same thing but read TT anyway! Jesus, we'd hate to get down in the gutter with the common man …
• The Guardian's Nick Davies doggedly pursued the News Ltd phone-hacking scandal – the most eloquent and depressing expression of Rupert Culture – for years. Stay up-to-date with the breaking news on this scandal, which looks set to claim the Rupert scion, James, on The Guardian website: HERE
• Take a Stand: HERE
First published: 2011-09-05 04:12 AM
• The Guardian, Wednesday: Phone hacking: James Murdoch faces second grilling by MPs
Amelia Hill
guardian.co.uk, Tuesday 6 September 2011 21.15 BST
James Murdoch is likely to be recalled to parliament to answer fresh questions after two former News of the World executives said on Tuesday they were certain Murdoch was told of an explosive email that indicated phone hacking at the paper went beyond one rogue reporter.
Commons sources said Murdoch would probably be ordered to appear for a second time before MPs next month to clarify whether or not he was told about the now-notorious "for Neville" email, which blew apart the newspaper's defence that phone hacking was isolated to its royal editor, Clive Goodman.
In a tense session before the culture, media and sport committee, Tom Crone, who left as News Group Newspapers' legal manager in August, said he had told Murdoch about the email. It was after hearing the news of the email at a 15-minute meeting in 2008, he claimed, that Murdoch authorised a payment of £425,000 plus costs to Gordon Taylor, a football executive. This contradicts James Murdoch's account of events.
Giving evidence at the same session, Colin Myler, who became editor of News of the World after Andy Coulson resigned over phone hacking at the paper, said it was "inconceivable" that Murdoch was unaware that the email indicated hacking went beyond a single rogue reporter at the Sunday newspaper.
Myler said: "I had made the point very clearly in my opening statement to that hearing that the 'for Neville' email was clearly a significant development."
Murdoch responded to Crone's claims in a statement, insisting he stood by his earlier testimony to the select committee. He said his "recollection of the meeting regarding the Gordon Taylor settlement is absolutely clear and consistent".
"I was told by Mr Crone and Mr Myler … that there was evidence that Mulcaire had carried out [the interception of Mr Taylor's voicemails] on behalf of the News of the World. It was for this reason alone that Mr Crone and Mr Myler recommended settlement … They did not show me the email, nor did they refer to Neville Thurlbeck [the NoW reporter to which the email allegedly referred] ," he added. "Neither Mr Myler nor Mr Crone told me that wrongdoing extended beyond Mr Goodman or Mr Mulcaire."
His statement is at odds with the evidence given to the committee by Crone. "[The email] was clear evidence that phone hacking was taking place beyond Clive Goodman. It was the reason we had to settle the case and in order to settle the case, we had to explain the case to Mr Murdoch and get his authority to settle, so clearly it was discussed," he told MPs.
"Since he gave us the authority we were asking for, I would take it that for the first time he realised News of the World was involved [in illegal voicemail interception] and that involvement involved people going beyond Clive Goodman," Crone added.
Until April of this year, News International claimed hacking was limited to Clive Goodman, the News of the World's former royal reporter imprisoned for illegal voicemail interception in 2007 along with private investigator Glenn Mulcaire.
The existence of the "for Neville" mail was first revealed by the Guardian in July 2009. It appeared to show that the NoW's chief reporter, Neville Thurlbeck, was also implicated in hacking.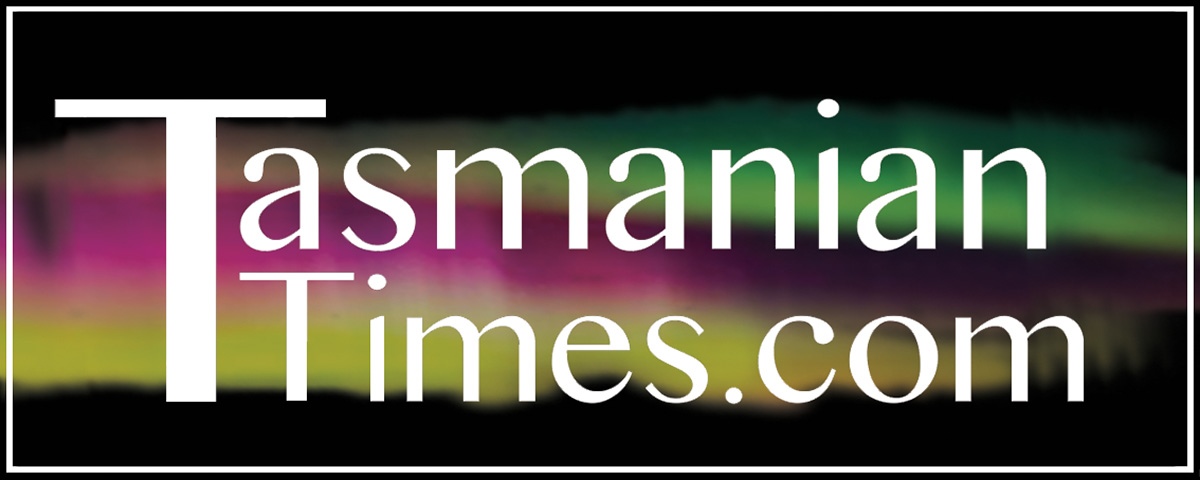 Author Credits: [show_post_categories parent="no" parentcategory="writers" show = "category" hyperlink="yes"]