So there was the pro-forest rally on Saturday down in Hobart HERE: Tasmanians brave the rain to celebrate forests. But in Launceston the Labor Party was having its State Conference. Labor is at rock bottom.
Code Green decided to attend. (CODE = Community Opposing the Destruction of the Environment.) We like to get our message across. Labor likes the casino. So today we staged a protest outside the state Labor conference in Launceston. Two of our people climbed the flag poles out the front, between the lake, the golfers, the fountain, the gamblers and the hordes of poker machines.
We were protesting against the stupidity of a 'Heads of Agreement' that does nothing to ensure the formal protection of our unique native forest and which only delivers a "short term band-aid for a failed forest industry".
The deal that is being promoted – for 430 000ha of informal reserves – is well short of the protection of native forest that was identified by the signatories to the Statement of Principles Agreement. And there is no actual formal protection. It can be changed anytime our government wishes to do so.
Meanwhile, industrial scale logging is still free to continue in irreplaceable tracts of native forest which are critical to Tasmania's future. While we brought our objections to the conference in Lonnie, down at the Hobart rally, Bob Brown was calling for the protection of these forests to be announced in a finalised inter-governmental agreement expected this weekend.
Oh, by the way, you might notice in the photo, some women in aprons, with trays of cupcakes. They are from "Women Against the Mill" and told Lara Giddings that they were raising funds to try and help with Tassie's tight budgetary situation. The rest of us watched from across the road, as did TAP members, CPSU and HACSU members. We weren't sure, but we think there were more protesting outside than had showed up for the conference inside.
An end to the logging of native forests. No pulp mill. No compensation for Gunns.
Mike Adams' pictures:


The young protesters from Code Green made these signs and put them in place. They lasted about two minutes before a smiling policewoman gave them back.
• The Code Green arrests, HERE
• MONDAY: Citizen Reporter Garry Stannus' blow-by-blow account of Sunday:
We're sitting here in the Links Cafe, at the Launceston Casino. Along the corridor is the Convention Area where the Prime Minister is just about to address the 'party faithful'. TAP has once again attended, making its views about the proposed pulp mill known. Their anti-mill banners lined the entrance road as Julia Gillard drove in just before 9:00am this morning.
Following this, TAP thought it was getting a bit cold out there in the wind and came inside. They were interested to see what the conference looked like and so walked right in, unchallenged. They sat down up in the gallery upstairs and took in the view. They could see the whole roomful of tables, people coming in, coffees in hand, chatting, getting ready for the 10:00am start.
This didn't last long however, as Mr Dowling, the State Labor Party Secretary approached them and asked them, one by one, to leave – which they did. And outside the door, Federal Police took exception to this citizen reporter standing outside the front door. He was directed him to leave and so joined the others for coffee.
Q: What do you think the PM will say about the Heads of Agreement?
A: "We expect the PM to focus on the positives of it, they've had their hands burnt pretty badly in the past" said Karl Stevens, referring to the Mark Latham experience.
Q: What will happen (Q to another 'cafista') to Gunns on Monday?
A: "Gunns will be no more, tomorrow or Tuesday" said said this gentleman, settling into his seat and having been chased from the conference area by the same Federal Police.
Others, having been ejected from the conference hall, waited in the main lobby, watching the Premier flanked by certain State Labor MPs coming down the grand staircase into the casino lobby. There was some surprise when Prime Minister Julia Gillard entered the lobby from the stairs to the side.
'Eh, 'av a look at this one, this is the one we're here to see!'
One TAP person moved in her direction to speak to her, but was immediately grabbed. While this happened, another stalwart (Patricia whose husband was sitting outside, waiting out for her in the car) stepped into the breach and eyeballed the PM, saying:
"Compensation for Gunns is a bad idea"
To which the Prime Minister replied:
'I can't stop now, I'm just going into a meeting'.
And that is just another sterling example of the community not being able to have their views listened to when it counts. The powers-that-be don't want us in their way.
FLASHBACK:
Meanwhile I was standing outside the doorway of the conference, and received several looks which for the sake of nicety I'll call 'quizzical'. Why should there be someone standing outside the door without going in? Pretty soon one of Julia's federal police came out to enquire. He wasn't a happy chap, wouldn't chat like our local police do. In fact he said he wasn't all that happy with my presence – even after i told him I was there to get a feel for the conference, because I wanted to write a story about it. He bristled at that. I didn't have the guts at that stage to mention Tasmanian Times, so I asked him where I should remove myself to and in the end he let me go down to the coffee shop. There i met a bunch of recalcitrants who took coffee while I wrote nearly all this down. Others trickled in. One friend, a member of the party came over, desperate for a coffee and pissed off with the proceedings. She told us how Julia Giddings, sorry, meant Julia Giddard, sorry, meant Julia Gillard, in her speech to the conference didn't mention compensation to Gunns but did note how Gunns had withdrawn from native forests…
… [theoretically, or is it hypothetically or is it just not-quite-yet?] …
… In my friend's opinion, the PM had said we've got to look after the loggers. 'Got to look after loggers!' We also learned that just before coming down those stairs at the side, the PM and the Premier had signed an agreement which you will be reading elsewhere on TT.
Not much more to tell really. We got out of the place, except for our party friend. Julia got whisked away to the footy at York Park (oops, OPTUS OVAL) and Tasmania got left with the bathwater.
Mike:
Cars at the Labor conference:
"The working class can kiss my arse; I've got the foreman's job at last…"
Delegates' cars:
Tamar Valley residents' cars:
• What Lara told the faithful
Premier's Speech to ALP State Conference
Before I begin, I'd like to pause to remember the members of the young labour movement who were so tragically killed recently in Norway.
As Tasmanians we understand all too well the impact of appalling events such as those we saw taking place on the other side of the world.
As Labor people we feel the pain of a lost generation of future leaders on the progressive side of politics.
To be a Labor leader here in Tasmania is a great honour and to be the State's first female Premier is a badge I wear with great pride
As many of you would know, I was inspired to take an interest in politics by Gough Whitlam when, as a three year old, I wanted to understand why my mother was so upset on November 11, 1975.
In recent years I have been privileged to meet national Labor figures like Paul Keating and Bill Kelty, and work with Prime Ministers Julia Gillard and Kevin Rudd.
At a State level over the last decade I have worked closely with Premiers Jim Bacon, Paul Lennon and David Bartlett.
I have also tried to learn from the experience and wisdom of previous State Labor leaders like Michael Field and Doug Lowe.
As a woman I have been motivated and mentored by leaders like Joan Kirner, Fran Bladel and Judy Jackson.
The Labor Party is in my blood.
As I stand here before you, as a Labor Premier, I am well aware of the great tradition that we are all part of, a tradition born out of the union movement.
I understand the shared values and beliefs that motivate us all – fairness, equity, justice, tolerance and a commitment to improving the lives of all Australians.
I know we will not always agree on everything.
And I would be worried if we did.
Often the fiercest debates are the ones we have among ourselves at gatherings such as this, where we debate the best way forward and the best policies to help us achieve the vision we all share of a better society.
In the current circumstances, I expect there to be some robust debates this weekend.
But I firmly believe that at the end of it we will remain united by our shared values as Labor people.
I'm confident that we will continue to work together cooperatively to further the interests and the constituencies we represent.
And I hope we can continue to enjoy a drink together no matter how intensely we debate.
For no matter what our differences in opinion, we know that the Labor Party is the right party to lead Tasmania to a better future.
A future where our families can live in peace and harmony.
Where our children can grow and prosper.
Where our community can be strong and united on this gem of an island we all call home.
I recognise times have been tough for Labor in recent years.
I know there are people who have been disappointed with us and who feel that as a Government we have let them down.
It can be difficult to keep the faith at the best of times let alone in difficult times such as this.
But I urge Labor people to understand and support the decisions we are making, which I believe are the right thing to do for the future of Tasmania.
In a report such as this it would be an understatement to say a lot has happened since the last time a Premier spoke at this conference.
Instead of going through all that has happened, I'll focus my comments on the key issues confronting the government at the moment – including forestry, the State Budget, the economy, assistance for Tasmanians in need, and where Tasmania's future lies given the range of challenges we currently face.
Forestry
There is nothing more constant in life than change itself.
Our forest industry is changing.
International demand for our woodchips is vulnerable and Gunns is exiting native forest harvesting.
Since 2008 these changes have resulted in a halving of the number of Tasmanians employed in forestry, from 6460 down to 3260.
Unfortunately, this process is causing pain for the families affected and for the rural communities which traditionally relied on forestry.
These are traditionally Labor people and Labor communities and it gives me no pleasure to see what is happening to them.
I support an ongoing, sustainable native forest industry in Tasmania.
But I am realistic enough to recognize that the changes we are seeing are outside our control and they are happening whether we like it or not.
Putting our head in the sand and hoping it will all go away is not an option.
What a Labor Government can do is provide support for the people and communities affected, help create new jobs in their local areas and we can take action to support the industry through this transition so we do not lose it altogether.
That is why we have supported the historic process which has seen industry, the CFMEU and ENGOs come together to try to reach agreement on the balance between wood supply and forest reserves.
Assisted by Bill Kelty, this process has led to a significant agreement with the Commonwealth.
I thank the Prime Minister for the time and effort she personally put into ensuring we got a fair and constructive deal for Tasmanian forest workers and Tasmanian communities that will enable the affected areas to develop and create new jobs in future.
The agreement will mean forest contractors and forest workers who lose their jobs as a result of Gunns' decision will receive financial assistance.
It will guarantee at least 155 000 cubic metres per year in sawlog wood supply, 12 500 cubic metres per year of specialty timbers, 265 000 cubic metres of peeler billets, and it will mean all existing wood supply contracts will be honoured
Strong Decisions
I recognize that many of the decisions the Government has made in this year's Budget are unpopular.
I know there are many people in this room who believe a Labor Government should not be taking actions like reducing the size of the public sector or cutting expenditure in areas like health and education.
Normally I would agree.
But the financial challenge the Government faces at the moment is far from ordinary.
The ongoing impact of the Global Financial Crisis has seen us lose $1.7 billion in expected revenue from the GST and State taxes since the crash in 2008 and over the Forward Estimates.
There is a very real threat that if we do not take strong action now we will go back into net debt.
If we allow that to happen, government funds that should be spent on providing key services would instead be wasted on paying interest on that debt.
That was the legacy of Robin Gray that Michael Field found when he came to power in 1989 and faced an even worse financial outlook than we have today.
He too had to take tough decisions in reducing expenditure to set Tasmania back on the path towards strong financial management.
At times like this I believe it is important to remember another important Labor tradition – the proud record of strong and responsible financial management we have established both in Tasmania and at a national level.
Labor governments from Hawke to Keating and from Field to Bacon knew that strong financial management is the key to achieving and maintaining prosperity for all in our community.
Labor governments have shown time and again that we are financially responsible.
That is a proud Labor legacy that I am determined to continue because it is the right thing to do for Tasmania.
While GST receipts may grow again in the future we will never make up the revenue lost.
We are not in position to just tough it out for a few years while we wait for revenues to bounce back.
There is a fundamental structural deficit in our Budget caused by recurrent day-to-day expenses exceeding our revenues.
Every Tasmanian family knows that when you earn less you have to spend less.
That is the situation our Budget faces today.
If we do not act now, if we allow ourselves to slide into debt, it would mean that down the track we would have to make even harsher cuts to the key services Labor traditionally fosters and values – services like health, education and public safety.
It would mean the most vulnerable members of our community would suffer the most as Tasmania returned to the bad old days of high unemployment, a failing economy, and people leaving the State in droves.
The State Budget
Let me illustrate the financial challenge we are facing with some simple facts and slides.
The structural challenge we confronted in the Budget has principally been created from a significant and ongoing loss of GST revenue.
As this chart shows, the story really began to change in 2008 in line with the Global Financial Crisis and has shown no signs of abating, growing to some $300m per annum in foregone GST receipts.
While the GFC may be behind us, Australian consumer behaviour has fundamentally changed.
Australian consumers are more cautious and are choosing to save more and spend less.
This means that GST growth rates will not return to previous levels in the short-term, or probably even the longer term. Hence the structural challenge.
This structural challenge has also come at a time when the Budget was already in a weak cyclical position as we invested our savings in order to maintain essential services through the GFC.
As this chart shows, we were already well past the point where annual expenditure had outgrown revenue.
Indeed, we had a structural problem of around $530 million between annual receipts and expenditure.
Despite this significant deterioration of the fiscal position, it is still suggested by some that no major policy response is required or that the Government is being unnecessarily aggressive and could make better use of debt to manage the problem.
So I will just use this slide to illustrate what would happen if we were to take a business as usual approach to our circumstances.
While we are not in Net Debt, the $530m fiscal deficit represents almost 12 per cent of annual revenue.
Over the past two years, we have had to draw down on our savings to fund the deficit.
The only way to tackle this unsustainable position is to reduce recurrent expenses or through a combination of this and revenue-raising measures.
One-off measures such as asset sales or reductions in public infrastructure investment will not correct the structural deficit.
If strong action is not taken now, the State will be faced with a spiralling debt problem and compounding interest payments – similar to the situation in 1990.
With no action, as the chart shows, within five years the fiscal deficit blow out to $1.3 billion and would have to be funded with some $4 billion of net debt.
The most alarming part of this scenario would be making provision for $300m per annum to pay interest on this debt.
Consider this in the context that the entire Police and Emergency management budget is around $200m.
I regret that the strong decisions we are taking will mean the loss of jobs in the public sector, but we are doing all we can to ensure this is achieved through natural attrition, early retirement or voluntary redundancy schemes.
We are also seeking to make as many of the savings as we can in areas that do not affect employment; like travel, phones and procurement.
But all of these measures and natural staff turnover will still not be enough to achieve the level of savings we need.
That is why we cannot rule out the possibility of involuntary redundancies being required as a last resort.
If they are needed, they will be done through a lengthy and fair process that gives people the best possible chance to get on with their lives with minimal disruption.
Despite the pressure on the Government's finances we are still spending more than $4.8 billion to deliver the services that tens of thousands of Tasmanians access every day.
This Budget is not just about cutting costs.
It is also about investing in capital that will help to grow jobs and pave the way for broader economic growth.
It is important to understand the while our Budget situation requires strong action, our economic position is strengthening.
That is why this Budget will continue the Government's massive investment in infrastructure.
Over the next four years the Government will invest $1.6 billion in infrastructure projects in addition to the $2.8 billion being spent by Government businesses which includes our important rail improvements and energy security.
Our infrastructure program will also deliver:
The $586 million redevelopment of the Royal Hobart Hospital jointly funded by the State and Federal Government. This is the single biggest health investment in Tasmania's history and will include the phased construction of a new $100 million Women's and Children's Unit on the existing site, an expanded Intensive Care Unit, a Cancer Centre, and an upgraded Medical Imaging Department;
Over $100m for our community and West Coast roads program as we promised during the election;
A further $60m toward regionally significant irrigation development to build a world class agricultural industry.
Economy
As I have said repeatedly, it is important that while they are interlinked, we distinguish between the Tasmanian economy and Government's budget position.
This Budget is designed to grow the economy, not to shrink it.
The evidence is clear that our economy is moving into a recovery phase.
Over the past year, economic growth was measured at 4.5 per cent, outstripping the national growth rate of 3 per cent.
Private investment is also picking up with three consecutive quarters of growth including over $1 billion in the past three months.
This makes Tasmania's private sector investment growth the fastest of anywhere in the country apart from the ACT.
Tasmania's economy is in transition and private investment growth patterns show this change that is occurring.
Significant investment is happening in our dairy, salmon and red meat industries – this is where Tasmania brand and competitive advantage is strongest. Similarly we see strong investment in cultural attractions like MONA.
Most importantly, in spite of the challenging environment Tasmania finds itself in, our labour market is holding up very well by historical standards.
While Tasmanian employment fell during the global downturn, it began recovering at the end of 2009 and has since led to the creation of almost 5000 net jobs.
Similarly we have seen the creation of 2300 full time jobs in the past 12 months.
Our unemployment rate also remains well below historical levels at just 5.6%.
Even with the punishing exchange rate, our exporters are also expanding.
Over the past financial year we have recorded $3.17 billion of international exports, up by 5.7%.
I believe our economy has significant further growth potential.
We will support this potential with our new long term Economic Development Plan, which provides a blueprint for Tasmania to capture the opportunities that a dynamic world economy presents.
As I travel across the regions of Tasmania, businesses and employees tell me that they are sick of the negativity about our economy and are more interested in new opportunities for the future.
We cannot allow our media and community sentiment to become relentlessly bogged down to the point where people feel the situation is helpless and give up.
Tasmania's economic prospects are positive and are backed-up our strong natural resources and brand.
However, our success also requires confidence.
Confidence to invest and confidence to pursue employment opportunities in Tasmania.
My Government will be doing everything possible to restore confidence in the Tasmanian economy and continue the Labor Government's strong record of growing local jobs.
Looking After Tasmanians in Need
The Labor Party has always championed people who are struggling, who are doing it tough, and who don't have a public voice.
I am acutely aware of the need for my Government to do more to support people in need as ordinary Tasmanians face the daily struggle of working, raising children and meeting the rising cost of living.
Just a couple of weeks ago I sat in the home of a constituent who could not afford heating.
We discussed the daily battle they face to afford the bare necessities, and I know many other Tasmanians are in the same situation.
I was therefore pleased during the Budget that we were able to announce new funding to help struggling families deal with rising costs.
We allocated $2 million over two years for emergency relief to complement the $5.4 million over three years recently committed by the Commonwealth to support Tasmanians facing financial hardship.
The State funding includes $1.5 million for an Emergency Relief Fund, to be administered by the not-for-profit sector, which will help with urgent cost of living priorities such as energy and water bills, rent and health and school costs.
We are also continuing to fund the most comprehensive concessions system in the country, with $24.9 million of for electricity and $7.5 million for water and sewerage in the coming year alone.
The Budget also included funding of $300,000 over two years to Foodbank, Second Bite and Produce to the People for Emergency Food Relief.
These charities provide an essential service collecting food that would otherwise have been discarded and providing it to community organisations and households in need either free or at low cost.
We were also able to provide an additional $3.4 million over four years to Neighbourhood and Community Houses throughout Tasmania in the recent budget.
Community Houses are at the front-line in helping people in need and the new funding will allow them to continue to assist socially isolated and disadvantaged communities.
I was also pleased that despite the pressure on our finances, we were able to provide funding for more individual support packages for Tasmanians living with a disability.
We were also able to protect the higher level of funding we have provided to the Community Equipment Scheme, which provides vital support for people who need assistance to access wheelchairs and other specialized equipment.
The Future
In recent months we have heard nothing from the Liberal Party but negativity, doom and gloom.
On a daily basis we hear Will Hodgman, Eric Abetz, Tony Abbott and even West Australian Premier Colin Barnett claiming that our economy is stagnant.
That we are a mendicant State.
That we are going backwards.
That Tasmania needs to be turned around.
Another Liberal who did nothing for Tasmania, John Howard, may well have described his Party's current dogma as a 'black-armband' view.
The Liberal Party's view of Tasmania is not one I share.
When I look at Tasmania I see a community that over the last decade has become more prosperous, more confident, more progressive and more tolerant.
We no longer discriminate against our gay community.
We are a diverse and multicultural community where people of all races, cultures and religions can raise their families freely and peacefully.
Our economy has grown and diversified.
We still value and need traditional industries like mining, forestry, fishing and agriculture.
But increasingly young Tasmanians are also finding jobs in the new global economy.
They are working in IT and web-based enterprises, and that will only increase thanks to our lead in the NBN roll-out.
They are finding work in areas where Tasmania's reputation for fine produce is carving out international markets. Wine. Cheese. Cherries. Aquaculture. Berries. Even wasabi and truffles.
They are finding jobs in high quality tourism ventures like MONA, Saffire and Barnbougle.
They are leading the world as scientists and researchers in medicine, oceanography and the Antarctic.
And they are forging careers in the arts – in music, theatre, photography and design.
Yes, the world is changing.
Yes, many changes can seem threatening or uncontrollable – like climate change, the fragility of the global economy in the wake of the Global Financial Crisis, international terrorism, or more local changes like those in our forest industry.
When challenges arise Labor governments don't go into denial and wish we could turn back the clock.
We don't do what the Liberals do and simply oppose everything that looks new, or pretend everything will be fine if we just keep doing things the way they've always been done.
Labor meets challenges head on.
Labor accepts that things always change – often for the better – and tries to find the best solutions and approaches that fit with our values and priorities.
We are proud reformists.
That is what the Labor government in Tasmania is doing now:
as we reform our planning system to pave the way for investment and jobs;
as we reform our electricity and water sectors;
as we build new irrigation schemes to support our farmers;
as we capitalize on our lead role in the NBN roll-out;
as we show the leadership needed to support the transition in forestry;
as we invest in new infrastructure in health, education, roads and transport;
as we lay the groundwork for new jobs to be created across our economy;
as we reform our health system to meet the growing demand of an ageing population;
as we continue to improve services and support for the most vulnerable in our community who are at risk of being left behind.
Tasmania does not need to be turned around by a Liberal Party that offers nothing but negativity and cheap slogans.
It is already heading in the right direction.
When I look at Tasmania I see a State with a great future.
A State with a well-educated and dynamic population where people can find interesting and rewarding jobs in a global economy.
A State which values and rewards innovation, hard work and investment.
A State with a lifestyle and natural environment that is the envy of the world.
A State whose products and produce are internationally recognized and sought after.
A State which looks after and nurtures all of its people.
A State with a caring, inclusive and tolerant community that values difference and diversity.
A State whose people are renowned for their skill, creativity and imagination.
That is the future Labor is currently working towards in Government.
I know there is a view that we have been in Government for too long – that the 2014 election will be a mere formality for the Liberals.
In recent months we have seen long-serving Labor governments fall in NSW and Victoria.
The popular wisdom is that the same will happen here.
Again, that is not a view I share.
I believe we can win re-election in 2014.
If I didn't, I wouldn't be standing here now.
I believe that by making strong decisions now we will show Tasmanians that only Labor can deliver the better future they deserve.
We will prove that we are worthy of the continuing trust that Tasmanians have given us since 1998.
And,
Labor's proud history of reform
The Premier, Lara Giddings, acknowledged anger and concern about Budget cuts at this weekend's State Conference, but said strong decisions and leadership had always been a hallmark of Labor Governments.
Addressing the party faithful in Launceston today, Ms Giddings said the State Government is deeply committed to the traditional Labor values of fairness, equity, justice, tolerance and a commitment to improving the lives of all Tasmanians.
"I know that there are many people who believe a Labor Government should not be taking actions like reducing the size of the public sector or cutting expenditure in areas like health and education," Ms Giddings said.
"Normally I would agree.
"But the financial challenge the Government faces at the moment is far from ordinary and there is a very real threat that if we do not take strong action now we will condemn this proud state to financial ruin.
"At times like this I believe it is important to remember that Labor has a proud record of strong and responsible financial management that has been demonstrated in Tasmania and at a national level.
"Labor governments from Hawke to Keating and from Field to Bacon knew that strong financial management is the key to achieving and maintaining prosperity for all in our community.
"That is a proud Labor legacy that I am determined to continue because it is the right thing to do for Tasmania."
Ms Giddings said rigorous debate at forums such as State Conference was healthy and necessary.
"I know we will not always agree on everything – and I would be worried if we did," Ms Giddings said.
"Often the fiercest debates are the ones we have among ourselves at gatherings such as this, where we debate the best way forward and the best policies to help us achieve the vision we all share of a better society."
Ms Giddings said Tasmania could look forward to a strong and prosperous future built on the innovation and ingenuity of the Tasmanian people.
"In recent months we have heard nothing from the Liberal Party but negativity, doom and gloom.
"When I look at Tasmania I see a community that over the last decade has become more prosperous, more confident, more progressive and more tolerant.
"And the Government is helping to lay the foundations for a bright future, through investment in new irrigation schemes, real planning reform and taking a lead in the role-out of the NBN.
"Tasmania does not need to be turned around by a Liberal Party that offers nothing but negativity and cheap slogans.
"It is already heading in the right direction."
First published: 2011-08-06 05:15 PM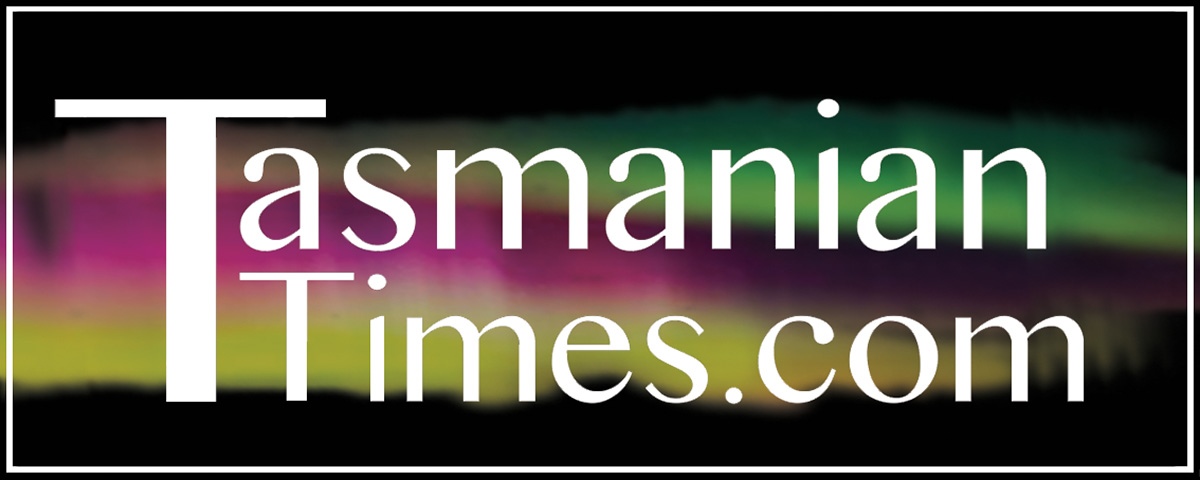 Author Credits: [show_post_categories parent="no" parentcategory="writers" show = "category" hyperlink="yes"]