Gunns saw it coming. Thursday August 4 was the day the Gunns world was not about to end with a whimper … but with a bang.
With the survival instincts of the desperate toilet rodent, Gunns called a trading halt on the ASX using a bullshit excuse, the signing of the Heads of Agreement, to forestall the inevitable share price collapse below 20c.
A collateral benefit of calling a trading halt to forestall a share price collapse for reasons peculiar to the company itself, i.e. an unwillingness of shareholders to hold onto the toxic stock any longer, was that Gunns managed to avoid, in the short term, being drowned in the tsunami of blood sweeping the world's stock exchanges overnight and the ASX today.
There was something else coming down the line and this may provide a sharper focus for the Gunns watchers in Tasmania.
My phone started ringing at 11am on Thursday. Some branches of the Tasmanian media had got hold of the strong rumour that Gunns was about to go into administration. An announcement was expected on Thursday afternoon, to that effect, it was presumed. Instead Gunns announced a trading halt and THE announcement deferred until Monday. Anyway, that is the presumption.
I was asked to make myself available for media interviews and to gather some TAP members around so that we could be filmed celebrating the collapse of the beast. I was disinclined to go down that road because the collapse of Gunns is going to cause a lot of pain to a lot of people, and not just pleasure for those who have opposed Gunns and their political backers hell bent on imposing a Soviet style state sponsored and taxpayer subsidised world scale resource extracting, economically doomed industry on Tasmania.
Out there in the bitter streets of our towns and in the divided back blocks where two competing fanaticisms are negotiating to 'restructure' the forest industry, there are an awful lot of people owed an awful lot of money by Gunns.
Who are these creditors? They are contractors, log truck drivers, family run forest enterprises, engineering companies, supply and service providers plus a huge number of private forest enterprises, tree growers, land owners with lease arrangements, earth moving businesses who according to media reports and anecdotal statements are owed money by Gunns. As are the people of Tasmania through its rogue proxy FT, which is owed between $15 – $25 million.
What is to happen to the Gunns creditors? Will they lose everything? This is an issue TAP has been examining for the past several weeks. We were provided with a legal opinion a couple of weeks ago and I will quote it in full. It comes with all the usual disclaimers and I claim no authorship.
"A creditor owed money by a company may issue a statutory demand pursuant to Section 459E of the Corporations Act where the debt owed exceeds $2000.
The statutory demand is usually prepared and issued by the solicitor acting for the creditor and is served on the company.
The demand must be supported by a copy of a Court judgement for the debt or if no judgement has been obtained by an affidavit setting out the details of the debt claimed.
The statutory demand gives the debtor company 21 days after service on the company to satisfy the debt.
Persuant to Section 459C a company is deemed to be insolvent if it fails to comply with a statutory demand.
In the event that the debt is not satisfied or arrangements agreed to for payment of the debt within 21 days the creditor may make application to the Court pursuant to Section 459P for a winding up order in respect of the debtor company.
Applications for winding up orders may be made in the Supreme Court and the Federal Court of Australia.
If the Court makes a winding up order a liquidator is appointed to take control of the company.
To invoke this process instruct a commercial lawyer with insolvency experience."
TAP is currently contacting several legal firms in the mainland seeking advice on how best to advance the interests of the Gunns creditors. Ideally we would like to run advertisements providing Gunns creditors with legal contact(s) where they may lodge their COLLECTIVE statutory demands.
This comes at a time when Premier Lara Giddings is reported to be exercising herself on how to provide Gunns with the bulk and possibly all of the $43million forest industry 'restructuring' compensation package coming from the Feds. She is wondering how she might get away with it.
Given the massive body blow delivered to the Tasmanian economy and to the social fabric of Tasmania by the behaviour of Gunns, and even more significantly, by the collusion of state and federal politicians in propping up Gunns with huge subsidies and favoured legislative treatment, that the premier of Tasmania should consider stealing this money to give to Gunns is unconscionable.
We will be telling her so at the state Labor conference at the Country Club Casino on Saturday at midday and we'll be telling the Prime Minister the same on Sunday at 9am.
• TAP to Blackflag the ALP State Conference.
WHERE: Launceston Country Club Casino
WHEN: August 6th at 12pm.
This is an opportunity for TAP to join in a big protest by unions, health and other public service workers and community organizations against the neo-liberal, fiscally incompetent, systemically corrupt and backward looking state government.
Tasmania has been called the Greece of Australia. Like the populace of Greece let us show this government that we reject their profligacy, mis-management and Don't miss the TAP meeting this Thursdaytheir continued subsidy and propping up of the failed pulp industry.
• Health workers to protest
"ALP State Conference Protest Rally"
Members of the Health and Community Services Union (HACSU) and members of other public sector unions will tomorrow be having protest action at the ALP State conference.
• Tasmania out of control, says Amos …
TASMANIA risks "withering and dying" because of a lack of vision from a State Government that has lost control to unelected boards and mob rule, a scathing report has found.
The report, compiled by former Labor MP Julian Amos, called for a major shake-up of Tasmania's political structure and a change in attitude where change is embraced.
It criticised the repeated construction of a short-sighted vision by a Government that was lost in a "swamp of individual issues" and needed to take a broader perspective.
Dr Amos said immediate action was needed to revive Tasmania's future, including doubling the population to one million by 2050, restoring the House of Assembly to 35 members, creating a Government vision for the state and reining in Government power from unelected and unaccountable boards.
Without change, Tasmania would become "a Georgian museum at the edge of the world," Dr Amos said.
PAUL Lennon has admitted his involvement in the forest peace deal, proving he is still a major Labor powerbroker three years after his resignation as premier.
Mr Lennon yesterday said he had been involved only on the periphery of the process until last year, when he was called on to help convince the forest industry to sign the Statement of Principles.
However, Mr Lennon, who "heavied" former Supreme Court judge Christopher Wright to rush Gunns' pulp mill approval timelines, said the deal hinged on the actions of those still in power.
He said federal Greens leader Bob Brown and his deputy Christine Milne were responsible for the future of the landmark deal.
"It's about time that the key players in the Greens, Bob Brown and Christine Milne in particular, showed some leadership and agreed to a compromise," he said.
"Here we are now with well over half of the state wholly protected in parks and reserves and these people almost permanently residing in Canberra are no longer prepared to accept any responsibility for the economic hardship they're causing by this ongoing [forestry] conflict."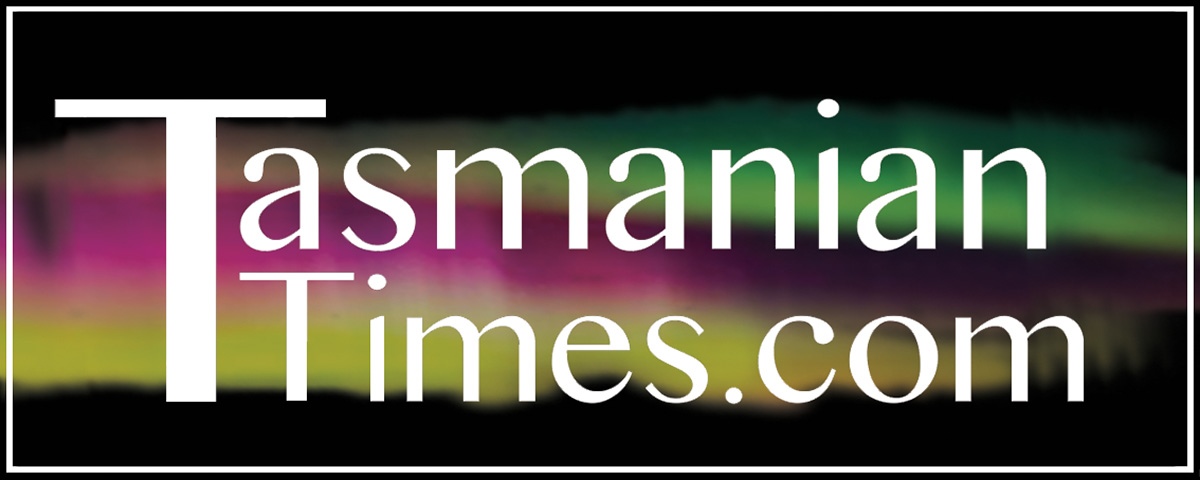 Author Credits: [show_post_categories parent="no" parentcategory="writers" show = "category" hyperlink="yes"]