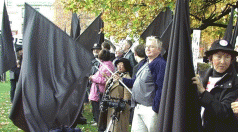 State ponders $100m Gunns compo Premier, ministers searching for extra forestry money
BY ALISON ANDREWS CHIEF REPORTER
04 Aug, 2011 12:00 AM
THE state government may have to find more than $100 million of its own money to pay Gunns forestry compensation.
The government would not comment on a possible payout yesterday but Premier Lara Giddings and other ministers have been in talks to work out the size of the compensation and how it will be funded.
It is understood that possible state funding of a Gunns package is necessary because the federal government has refused to be directly linked to compensation to the former timber giant.
The payout would compensate Gunns for its timber allocations after it decided to pull out of the native forest industry before roundtable peace talks started last year.
It is understood that the state government is considering whether Gunns may get some of the $43 million earmarked for community consultation and compensation for sawmillers wishing to exit the native forest industry.
Premier Lara Giddings said yesterday that the matter of compensation for Gunns was complex and was still being considered.
Gunns managing director Greg L'Estrange has indicated he expects significant compensation as part of the forest statement of principles agreement.
A condition on the sale of the Triabunna woodchip mill to Jan Cameron and Graeme Wood is that Gunns can delay the reopening of the mill for up to 12 months if it does not get the compensation it wants.
It is understood that the original Gunns demand was for $250 million but that has since dropped to $106 million.
Gunns needs the money to help retire debt and to try to raise the finance to start building its proposed $2.3 billion Bell Bay pulp mill.
Yesterday its share price closed at an all-time low of 22¢.
Read the full story in The Examiner, HERE
• Kim Booth sees red over Gunns' compo claim
Tasmanian Greens MP Kim Booth has renewed his threat to try to bring down the State Government if it pays compensation to timber company Gunns.
The Liberals' Peter Gutwein says forestry sources have confirmed Gunns wants $106 million to exit native forests in Tasmania.
Mr Booth, who is the Greens' forestry spokesman, says that if Mr Gutwein is correct the claim is laughable.
"They made a commercial decision to do so and we absolutely oppose any compensation being paid and, in fact, I'm long on the record saying that were the State Government to pay any money to Gunns in compensation then I would move a no-confidence motion in the government and that still stands."
Some forestry contractors are alarmed about the compensation reports.
A north-west coast contractor for Gunns, Charlie Davis, says he finds Gunns' push for compensation disturbing.
Read the rest on ABC Online HERE
• Insider Trader, yesterday on Tasmanian Times: Gunns Tanks: I smell a corpse
As the Australian market falls 2 per cent, Gunns heads the list of losers in the All Ordinaries Index. Down 10 per cent, buying drying up, and the short sellers already stocking up on Bollinger.
The Gunns Share Price, HERE
• TAP to Blackflag the ALP State Conference.
WHERE: Launceston Country Club Casino
WHEN: August 6th at 12pm.
This is an opportunity for TAP to join in a big protest by unions, health and other public service workers and community organizations against the neo-liberal, fiscally incompetent, systemically corrupt and backward looking state government.
Tasmania has been called the Greece of Australia. Like the populace of Greece let us show this government that we reject their profligacy, mis-management and Don't miss the TAP meeting this Thursdaytheir continued subsidy and propping up of the failed pulp industry.
Bob McMahon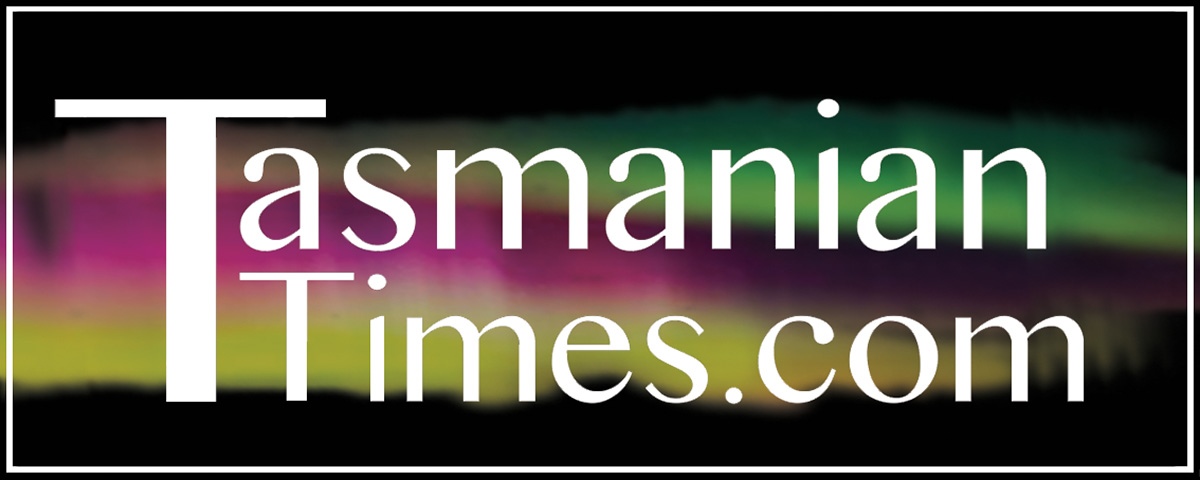 Author Credits: [show_post_categories parent="no" parentcategory="writers" show = "category" hyperlink="yes"]