The Honourable Lara Giddings MP
Premier
Level 11
15 Murray St
Hobart Tas 7000
Email: C/O Mark Sayer, Chief of Staff, The Premier:
Tasmania's Forests – Solutions for Peace
Dear Premier,
We rarely write to you but are very concerned about the beleaguered forest peace process, hence this rather long letter.
The Environment Association (TEA) Inc is a not for profit, volunteer based, regional environment community association and a stakeholder in this process. TEA has a long-term interest in environmental and social outcomes in our region, Northern Tasmania, particularly in forest conservation and forestry issues. The Environment Association has worked in the public interest since its inception in 1990. The Environment Association (TEA) is a long-term independent stakeholder in any resolution to the complex and divisive forestry conflict in Tasmania.
The Tasmanian Forests Statement of Principles to Lead to an Agreement (SoP) or forestry 'peace agreement' released on the 19th October 2010 was signed by three conservation organisations and seven forestry industry and union representatives.
TEA is not represented by any other conservation organisation, formally or informally, including the three ENGO conservation organisations that signed the SoP. Accordingly we consider it vital to put our position. We consider we can provide valuable input to the process but have been excluded.
We believe that this non-consultative non-transparent process will not bring long-term solutions or peace for Tasmanians.
We strongly support resolution of the divisive forestry conflict in Tasmania and will also support the other two goals of the SoP.
Historical Context
The Commonwealth has repeatedly intervened in the Tasmanian forestry industry since their granting of the woodchip Export Permits in the early 1970's. It has continued its involvement by renewing the Permits and intervention through the RFA. Various inquiries and funding have unsustainably saved the forestry industry from the imperative of reform and have allowed the Tasmanian Government to
avoid taking responsibility for the outcomes.
The Peace Process is not the first attempt to resolve the conflict over forestry. We recall ten processes over the twenty-eight years from 1986 to 2004:
1986 Lemonthyme and Southern Forests Inquiry – the Helsham Inquiry
1991 Inter-governmental Agreement over the Environment (Commonwealth)
1991 Resource Assessment Commission (Commonwealth)
1991 Forest and Forest Industry Strategy (Tasmanian)
1992 National Forest Policy Statement (Commonwealth)
1994 High Conservation Value Forest Assessment (Tasmanian)
1994 Interim Forest Assessment (Tasmanian)
1997 2020 Plantations Vision (Commonwealth)
1997 Regional Forest Agreement and Comprehensive Regional Assessment
2004 Tasmanian Community Forest Agreement (Commonwealth)
All these processes were meant to be solutions but failed to resolve the conflict and achieved little genuine reform. This latest process has all the hallmarks of the same type of failure.
In the 40 years since the Woodchip Export Permits were granted by the Commonwealth the understanding of the impacts of industrial forestry has grown markedly so that we now understand it impacts on weather patterns, on the climate through the sinking of Carbon, on the survival of species, on the water cycle and on regional communities, all with costs to the Australian community.
Elements of the community that understand these impacts have also grown with time. Both forestry's employment importance and the demand for native forest product have fallen to low levels in Tasmania. The demand for conservation and protection of nature and natural forests continues to rise along with the worsening climate outlook and the ongoing evidence of a decline of our natural assets.
The industry, its community and the union representing workers in the sector have come together with some conservation organisations and proposed a process for solution in Tasmania.
Not all players on either side are happy with the progress thus far. There is a growing band of conservationists walking away from what increasingly looks like another industry biased failure to rebuild a broken industry. The process is not sufficiently inclusive.
The Commonwealth needs to ensure that a restructure of native forest logging on public land, which it has underwritten from the 1970's, is underpinned with adequate funding to compensate those who have been led into what has developed as a dead end.
Retraining and license buybacks are a responsibility of government but if the Commonwealth needs to acquire some value from Tasmania in exchange for funding an end to the conservation issue on public land then it could acquire the Gunns sawlog quota as a carbon sink and store for its own emissions or as an investment in a tradeable commodity.
Deficiencies of the Statement of Principles and Heads of Agreement
We perceive The Tasmanian Forests Statement of Principles to Lead to an Agreement and the associated Heads of Agreement:
1. Gives the green light for an unacceptable expansion of artificial tree plantations in Tasmania. In the current regulatory regime and with the current practices this would lead to more community conflict.
2. Steps away from taking a responsible position on critical land clearance issues (on private forested land, some 950,000 Ha) and avoids acknowledgement that land clearance is a threatening process under the
Commonwealth's Environmental Protection Biodiversity Conservation Act (EPBC).
3. Fails to protect or even advocate the protection of Threatened Species and especially those key or core areas of threatened fauna habitat that are likely to come under additional pressure as a result of this agreement through increased intensity of forestry especially on private land. Has a predominantly Wilderness-based conservation focus.
4. Fails to protect many of Tasmania's most biodiverse forest ecologies and in the main would fail to achieve a comprehensive and adequate reservation of the Endangered Vegetation Communities of Tasmania.
5. Consents to a pulp mill, obviously in the Tamar Valley, and fails to take a firm stance over the vital pollution aspect of any mill, anywhere in Tasmania.
6. Potentially reserves only (at best) 400,000 Ha of unprotected native forest and not the 573,000 Ha claimed. A substantial area of existing RFA informally reserved land and non-forest vegetation is included in the ENGO conservation negotiators' reserve proposals' map.
7. Provides no mechanism for private land conservation, the most poorly reserved land tenure in Tasmania. Whereas there is some 45% of Tasmania reserved across all tenures there is only about 68,800 Ha (as at
20-6-2010) or 7% of the 950,000 Ha of private forested land protected. This is 31,200 Ha short of the RFA target. Of that 68,800 Ha, only about 41,500 Ha is reserved in-perpetuity. Most of the endangered vegetation
communities are on private land. The RFA target shortfall for private land has not been recognised or addressed.
8. Fails to advocate protection of cultural heritage landscape values. Tasmania has no protection for its special landscapes. These are a vital asset to tourism and the state's marketing image. They are a vital regional
asset to Northern Tasmania.
9. Does not identify or deliberate over public interest issues, which must be paramount in achieving a durable solution.
10. Fails to strongly advocate planning and legislated reform of forestry.
11. Failed to ensure a tightly worded moratorium commitment.
12. The Heads of Agreement (HoA) unacceptably fails to deliver any secure reservation outcome whilst giving industry its agenda up front.
At this stage we consider that this SoP and the HoA is most unlikely to solve the conflict over forestry. The HoA recently signed is definitely unlikely to solve the problem. But TEA considers that with amendment and proper consultation an Agreement could potentially solve much of the long-standing and divisive conflict.
To achieve adequate forest protection will require the design of an equitable and inclusive public process. Forestry affects the whole community but most people have not been consulted. A public consultation process that aims to reform forestry is essential.
Before an agreement is developed (mooted to be shortly) substantial refinement of the ambiguous and inadequate SoP and strict adherence to a logging moratorium must take place.
We consider it somewhat unlikely that any process can completely satisfy all stakeholders. Therefore in furthering the three goals of the SoP – To resolve the conflict over forests in Tasmania, protect native forests, and develop a strong sustainable timber industry – an appreciation of where the public interest lies should be developed.
It is essential to recognise that this is not a two-sided conflict. There is a vast array of stakeholders and many positions. Most Tasmanian's have an opinion on forestry.
Thus it is essential that an independent process be developed which allows for proper community consultation. The Kelty facilitation process failed. He failed to meet with several groups in Northern Tasmania including TEA despite a commitment to do so. He requested our input to his process but did not read it.
A proper process (yet to be developed) should be described and published so that people may make comment and have their views, proposals and solutions properly considered.
In broad terms we consider Government's priorities should be:
Legislative Reform
We consider legislative and regulatory reform the most important aspect to reform forestry into a sustainable industry. Reform of all legislation where forestry is unreasonably assisted or exempted and/or favoured as well as where the people of Tasmania are unfairly disadvantaged is long overdue. Achieving such reform, mainly of State legislation, would require a Memorandum of Understanding type agreement that ensures reforms are implemented.
In particular the right of appeal to a forestry operation is crucial. This has been largely denied Tasmanians for decades. Legislative reform to ensure adequate and consistent rights of public participation in all land use planning decisions, including forestry activities is urgently and crucially required.
The substantial amount of legislation to be reformed cannot be detailed here. We have produced a summary of the legislative reform we consider essential in a separate briefing on this subject and can provide it on request.
Legislative reform must be broader than that constrained by a strict interpretation of the SoP if a durable outcome is to be achieved.
We consider it inappropriate and unworkable to encourage Forest Stewardship Certification without first enacting adequate legislative reform.
Legislative and planning reform to level the playing field is the most equitable avenue to resolve the conflict in a durable way. We consider that Governments must provide justice and avenues of redress regarding forestry to ensure the wellbeing of the community.
Private Land Conservation And Protection
TEA claims that under the current situation, natural forest on private land, often key habitat of threatened species in Tasmania, is being logged to extinction.
In Private Forests Tasmania's document 'Tasmanian Private Property Wood Flow Estimates 2002 to 2031' see: http://www.privateforests.tas.gov.au/files/active/0/woodflowweb.pdf you will see a planned massive reduction in native forest pulpwood production from 1,700,000 tons in the current period (2007 to 2011) to 550,000 tons in the period 2017 to 2021. We assert that such a reduction in production indicates past unsustainable high levels of cut, a mining out of native forests. Consign this plan to the past.
Remnant vegetation on private land is mostly of the highest conservation value. Because of the "not mandate" commitment in the SoP regarding private land we fear that without adequate Commonwealth funding adequate protection of private land will fail. It is unreasonable to expect land to be conserved voluntarily, in effect, gifted to the state by private landowners. Funding is vital.
The current RFA target shortfall indicates the Commonwealth should fund new private land conservation programs as a high priority.
Additional public land reservation in Tasmania would probably increase the value of private forested land and increase pressure to log them too. Thus a new Private land program must be designed to better suit landowners' needs and achieve existing and holistic targets. The funding for private land conservation should be managed and controlled by the Commonwealth and DPIPWE.
We consider that logging should be permanently excluded from endangered vegetation regardless.
Conservation and protection are not activities that are a consequence of development. They are activities that are required to meet our national and international obligations, to meet our public interest obligations, to ensure the Solutions for Peace in our Forests survival of the other species besides Homo sapiens. However, in the event that conservation and protection activities are not adequate then sustainable development cannot occur and intergenerational equity is denied.
Threatened Species and Biodiversity Protection
This issue is repeatedly overlooked. The protection of Threatened Species in forests currently rests inappropriately in the hands of the self-regulating, industry funded Forest Practices Authority. Identified Key fauna habitat of Threatened Species is being logged out. We consider this is a vital public interest matter where unique Australian fauna habitat is diminished, degraded and removed by forestry.
It is a statistical fact that a massive draw down on the state's life supporting natural forests is occurring. They are being converted either to managed forests, a shadow of their former selves where natural forest with high biophysical naturalness (BN) is diminished to a low BN of silvicultural regeneration or a very low BN under conversion to artificial tree plantations. The impacts of that unsustainability are many.
Most conservation efforts in Tasmania to date have not had a focus on fauna. The Wedge-tailed Eagle nest program is an exception but it can hardly be termed adequate conservation.
There are estimated to be only 80 breeding pairs of Grey Goshawks In Tasmania. All habitat of this unique animal should be conserved.
Almost 50% of Australia's Spotted-tailed Quolls live in Tasmania (an estimated 3,500 to 6,000 animals); this obligate carnivore needs large territories. Its key habitat was inadequately considered in the CRA and thus by the 1997 RFA.
The Swift Parrot is another example where conservation efforts and the recovery program are failing. Why is forestry still knocking down these vital habitats?
Mapping (Download below) of key fauna habitat for threatened species urgently needs to be updated via the Natural Values Atlas. Core areas were mapped in the RFA and will have expanded since 1997 as additional species are now listed such as the Masked Owl and Tasmanian Devil.
The budget and powers of the Threatened Species Unit within DPIPWE must be increased and it given back the power to control forestry and the ability to protect Threatened Species across all land uses and tenures. In other words, remove the role from the industry funded Forest Practices Authority and return it to an adequately funded DPIPWE. We enclose the RFA map of key fauna habitat for threatened species for your reference.
We consider that survival of Endangered and Threatened Species is far more important than forestry profit.
Note that it will be essential to reserve or set aside regrowth forests for biodiversity reasons and reserve design and landscape connectivity purposes.
End Land Clearance
Now is the right time to deal effectively with the issue of land clearance in Tasmania, thus allowing those affected the opportunity to receive adequate financial recompense from secure private land reservation from a Commonwealth private land funding package. We advocate land clearance legislation be enacted and that the Forest Practices Authority policy system currently used be scrapped.
We see an end to land clearance now as meeting the spirit of the RFA commitment. It would also be a motivating factor to encourage landowners to sign on to the Private Land Reservation program and would make that program more effective and economical.
Until Tasmania has proper land clearance controls Threatened Species habitat will continue to be logged.
Regional Diversification of Sources of Income
We favour new regional initiatives to create jobs. Tasmania – the most decentralised state of Australia suffers from its remoteness, its low level of education, its small population and physical size, conservative social attitudes and a lack of diversity in its sources of income.
We oppose any new regional initiative that relies on native forest extraction. We consider that the scale of new developments should be in keeping with the state's size and resource base. Plantations have substantial impacts and afford few jobs because they are mostly mechanised.
Since woodchipping began in the 1970s forestry industry employment has steadily declined and continued to fall even when levels of woodchip extraction were massively and unsustainably increased such as under the RFA in 1997.
It is essential to look at opportunities in tourism, agriculture and horticulture and to investigate other opportunities for regional Tasmania. New jobs can be fashioned for people leaving the forestry industry. Tasmania must diversify its sources of income.
Reform of Forestry – a smaller, more responsible industry
Governments and all stakeholders need to be included in a process to design a responsible and socially acceptable forestry industry that is smaller and more durable.
This industry can be reformed but the Commonwealth must be careful to tightly word any assistance and design that assistance to achieve transition rather than to further entrenched unacceptable extractive logging activity.
A substantial and speedy transition out of native forest extraction is strongly supported by TEA. This can be achieved, provided Commonwealth funding does not once again prop up the status quo.
Woodchipping of extracted native forest should be concluded in as short a time as possible. Export woodchipping has been a major issue of contention for the Australian community over four decades. There cannot be a substantial transition out of native forest in a situation where industry players have aspirations for ongoing export native forest woodchipping.
The Gunns' 210,000 m³ of sawlog quotas must be completely surrendered, not sold to another party. This is a crucial issue. We are pleased that Gunns is exiting native forest logging. We are advised Gunns have about 10 years supply of dried and milled hardwood in stock. Other sawlog quota holders should also be strongly encouraged to surrender their quotas. TEA is opposed to any reallocation of quotas as proposed by Bryan Green. We consider that a legislated minimum quota remains a recipe for more unsustainability. We do not support the HoA proposed 155,000 cu metres minimum annual supply of Cat 1 and 3 sawlog off state forests.
Expungement of the quotas will require legislative reform and agreement of both the Tasmanian Government and the Upper House.
We firmly oppose the substitution of biomass burning for export woodchipping of native forests in Tasmania. That would be a recipe for more conflict. We oppose Gunns or anyone else feeding native forest into a mill for power.
We strongly recommend the removal of the minimum crown sawlog quota from the State legislation entirely as no public interest benefit accrues from this provision.
Indeed it is an undue restriction to a flexible industry.
We especially oppose any sale of public forested land including FT's freehold titles where public funds were sunk into private land buy-ups.
The oft-claimed public interest benefit of jobs in native forest extraction has largely evaporated and any strategy to revive such a failed industry should be discarded.
An Expanded Reserve System on Public land
We strongly support the early reservation of additional state forest and other public land as a part of the National Reserve System but also propose an additional solution to convert State Forests to Carbon Sink Forests. (See below)
Any expanded reserve system should be managed by the Parks and Wildlife Service with an appropriate budget. Forestry Tasmania should be released from those community service obligations of public conservation reserve management.
They do a poor job. Parks & Wildlife Service should manage Forest Reserves.
We see the conservation of Tasmania's fantastic natural assets in an Australian and world context. The high percentage reservation of Tasmania caused by the World Heritage Area should be seen as a national asset.
Many forests remain very poorly reserved.
ENGO's high conservation forest (HCV) mapping is unhelpful in the north of the state such as around the Tamar, across the northern lowlands and also in places like the Derwent Valley and in dry forests in general.
In our strong view the HCV reserve proposals must include areas containing the Key Habitat of Threatened Fauna. The ENGO's ad hoc HCV map excludes much of this land and is thus unsatisfactory. Rather the ENGO's map urgently needs to be expanded to more completely conserve Threatened Species habitat.
Secure conservation reserves must also include catchment headwaters due to the overriding importance of the water asset. For example Launceston's water supply in the headwaters of St Patrick's River should be protected.Likewise significant scenic forested landscape should be reserved as an asset to the community and for tourism. Such matters are an essential part of a reserve recipe aiming to solve conflict and achieve sustainability across the landscape.
No Pulp Mill in the Tamar Valley
The State approval process was rorted by the Tasmanian Parliament and was unjust and unfair. There were several hundred appellants before the RPDC. That sort of public interest outcry is unlikely to dissolve.
Gunns acknowledges they made a mistake with fast-tracking. Yet they will not take responsibility for that mistake. Sadly, nor has the Tasmanian government. There is just far too much opposition in the Tamar community to think that a mill would go ahead in this location in any peaceful way.
Gunns Limited states the proposed mill would be of such a scale that timber would have to be imported into Tasmania from Victoria and SA – an indicator it has the scale wrong.
We are opposed to any consideration of the Pulpmill issue in such a way that ties it to another issue within the forest peace process. No co-optive deals or proposals are acceptable. Thus a 'pulpmill for reserves' deal or a 'compensation for moving the mill' type deal would not be acceptable to TEA.
We favour repeal of the Tasmanian pulp mill enabling legislation. Any new proposal must have a proper planning and consultation process.
Communities Impacted
Some may see this as simply the forestry community but we consider all Tasmanian communities are impacted. We consider Tasmanian communities are impacted unreasonably by forestry. Water catchments are degraded, landscapes scarred and massively altered and local amenity harmed. People are sprayed with toxic chemicals. Neighbours to plantations receive one day's notice to vacate their homes while spraying occurs.
Of all the aspects of environmental problems you could expect a regional environment group to handle, forestry is the one over which the community calls on The Environment Association time and time again.
Climate Change and Sinking Carbon
The Climate Commission's 2011 report, "The Critical Decade" flags the conservation of more forests should provide a welcome outcome in climate change terms.
It would be advantageous for all forested landowners to embrace the concept of Carbon Sink Forests as a potential income stream. A statement from Prime Minister Gillard on the value of forest conservation and the subsequent income flowing to those who conserve their forests for this purpose should elicit a positive response when the value to the Tasmanian economy from an alternative income from greater conservation is understood. This non-contentious feature will gain significant community approval.
The proposed reserve area of 572,000 Ha was the SoP agreement. The lesser area set aside informally [430,000 Ha] has a carbon value of $69 million per annum at an average of 7 tonne of Carbon to the Ha at $23.00 per tonne. The original agreed area has a value of $92M. [572,000 ha]. Management and input costs would be low, giving a huge financial return to the Tasmanian government that far exceeds the current performance of Forestry Tasmania off the whole of that estate.
The 572,000 Ha is only a part of State Forest. All the State Forest area [1,800,000 Ha] would give a return to the taxpayer of about $289 Million per annum, less costs.
There are 2 points.
1. Carbon sink payments can be accessed by classing some of the forests set aside from logging as say "Carbon Sink Forests" rather than all being National Parks.
2. Selling timber for woodchip, pulp and other basic uses returns less than the Carbon value of the forest and that is the majority of the extracted wood. The costs of extraction regardless of use are high. Setting aside State Forest and taking a Carbon income from those areas would be forecastable and thus able to be included in a real Strategy.
Governments should capture the potential for a Carbon income from the forest about to be set aside. Some of the areas recommended to be taken out of production under the SoP may be better as conservation reserves but the conservation outcomes can be achieved in Carbon Sink Forests bringing an income to underpin all government activities including supporting conservation outcomes.
We are surprised the Commonwealth did not demand this and thus reduce their costs against the Federal budget.
Carbon Sink Forests provide an almost ironclad guarantee of both income and conservation function potentially forever – a win, win if ever there was one.
It is highly desirable and equitable that existing private forest reserve owners be also able to benefit from carbon trading.
Plantations
Artificial tree plantations have been a source of angst in our community since the RFA. They have been a source of angst and grievance. Conflict has been widespread and is ongoing. High quality farmland has been consumed and Threatened Species habitat converted to plantation, our special cultural heritage landscape scarred and people sprayed with noxious chemicals. They are an intensification of use and have been associated with unsustainable land clearance and conversion.
Most of the Managed Investment Scheme (MIS) Plantation companies have now gone broke or ceased trading leaving many innocent investors financially disadvantaged. MIS forestry should be abolished now. Let us have a level playing field. MIS does not provide or encourage a strong sustainable forestry industry.
Plantation expansion is a recipe for rural decline. We oppose it in its current form.
Plantations don't generate jobs. We consider it would be desirable to have a policy on plantations under the State Policies and Projects Act to take such matters out of the Protection of Agricultural Land (PAL) Policy and set a planned policy direction, including dealing with various issues from a land use planning perspective.
Some plantations that are inappropriately sited need to be rehabilitated to their original form, native forest or farmland. There should be no expansion of the plantation forestry estate. An establishment of tree plantation should consistently be Discretionary in a planning sense even in the Local Government's Rural Zones across Tasmania.
The Tasmanian Regional Forest Agreement (RFA)
The RFA did not resolve conflict over forestry, nor did the subsequent Tasmanian Community Forest Agreement. Indeed it worsened the conflict. RFA reservation targets still have not been met.
The design of a new agreement and any new process should bear these failures in mind. There have been numerous unsuccessful attempts to reform forestry and resolve the conflict over forests. Considerable thought must be given to the reasons for the ongoing problem.

Compensation
TEA recognises the need for compensation to provide a final exit from established forestry activities. The RFA provides for the Commonwealth to pay compensation for additional reserves and removal of land from wood production.
Any payment arrangement to a forestry company must have the effect of completely quashing the company's current Crown sawlog quota/s with a surety of no new quota being generated; no transference of any such rights to any other party.
Compensation payments must also have the effect to achieve a genuine and significant forest protection or carbon sinking gain, otherwise the public interest is not served.
We consider it unrealistic to expect a native forest exit from Gunns without some compensation for quotas that may other wise be reallocated. The quotas must be expunged.
A solution for the forest problem requires a funded outcome in several other areas.
The Environment Association (TEA) supports funding for an industry exit with dignity and for retraining but only on the proviso that genuine conservation outcomes that retain, in the main, the stored carbon and the biodiversity of the natural forests whilst lessening the conflict for the Tasmanian community.
Conclusion
There are a large number of other more detailed initiatives we would propose in any industry, land change and reallocation proposal and genuine public involvement process.
Governments must urgently design a comprehensive process with greater inclusion, transparency and openness.
Within the process there must be the flexibility to develop innovative strategic solutions in consultation with the community, especially regional Tasmania.
We would support and participate in a Royal Commission into the forestry industry. We consider this to be required and overdue.
TEA advocates that the issues of forest conservation and forestry industry be considered as separate subjects. This is of fundamental importance. Claiming interdependence is an industry strategy as typified by the rhetoric, the bleating cry of jobs versus conservation. While Governments perceive a jobs versus conservation problem the solutions will be evasive.
We are unhappy that the SoP signatories (in terms of numbers) is (again) biased to industry, does not include the other (community) stakeholders and governments. A comprehensive, inclusive and transparent process from here on in is essential.
This is not a two-sided debate, not a two-sided conflict. An inclusive process is essential for a solution to be durable.
We consider the SoP is vague and poorly worded in many instances. It is not being honoured and the timelines are being not met or ignored.
The HoA is worse.
We remain vitally concerned about unsustainable forestry and the imperative of forest conservation and the sinking of carbon to mitigate climate change. We note that important natural forests continue to be destroyed as this process continues.
TEA seeks to be properly involved as a stakeholder in any process attempting "To resolve the conflict over forests in Tasmania, protect native forests, and develop a strong sustainable timber industry" TEA is aggrieved over the lack of an adequate inclusive process to date and have no confidence in Mr Kelty's proposed solutions.
He failed to honour his commitment to meet with us.
TEA is in no doubt a durable resolution will be difficult and require skill and perseverance but it would be triumph and so important for Tasmania.
Forestry has in the past received generous Government handouts that have not achieved useful or durable reform: this must not happen again. The status quo is completely unacceptable. The ignoring of of the SoP moratorium clause is a serious breach of good faith.
Governments and the community would be wise to reflect analytically on the reasons so many of the past processes seeking a resolution of the forestry debate have not been successful or durable.
I hope in sharing our thoughts that together we might find ways to ensure the final package and agreement is more acceptable to all concerned and therefore provide an enduring outcome.
Faithfully,
Andrew Ricketts
Convenor
Download: Tas_RFA_CRA_Key_Fauna_Habitat_Rare_and_Threatened_Species_Map.pdf
CC:
The Hon Julia Gillard MP, Prime Minister, Parliament House CANBERRA ACT 2600
Hon Tony Burke MP, Australian Government Minister for Sustainability, Environment, Water, Population and Communities
Sean Halse, Forests Policy Advisor, Australian Government Minister for Sustainability, Environment, Water, Population and Communities Email:
The Hon Simon Crean MP Title: Minister for Regional Australia, Regional Development and Local Government; Minister for the Arts.
Hon Bryan Green MP, Tasmanian Minister for Energy and Resources Email:
Karen Vadasz, Forests Policy Advisor, Tasmanian Minister for Energy and Resources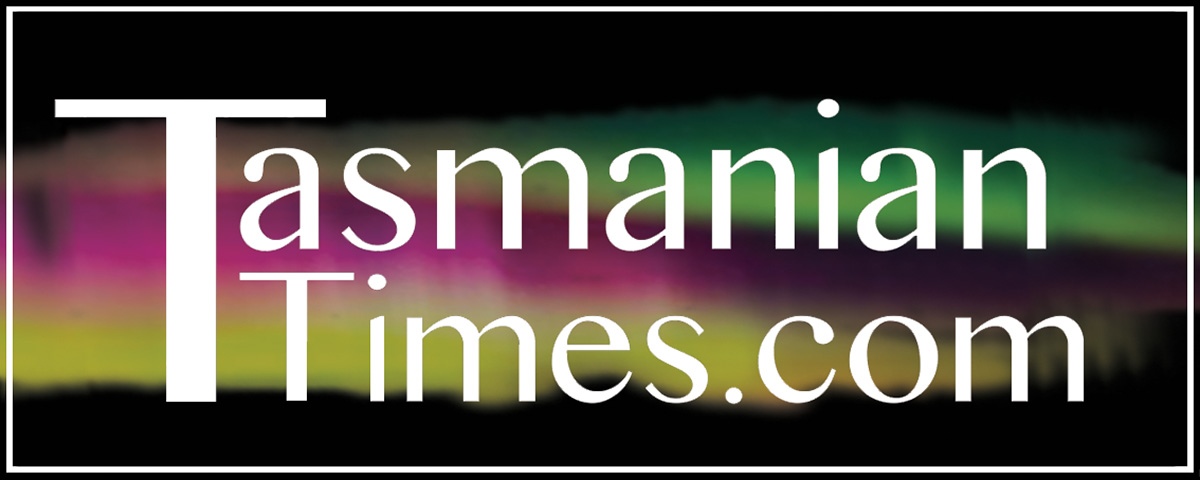 Author Credits: [show_post_categories parent="no" parentcategory="writers" show = "category" hyperlink="yes"]