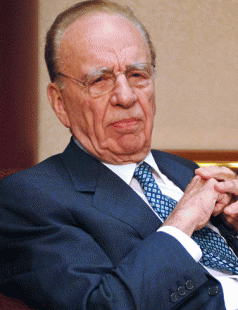 All the corruption exposed in England – hacking, political payoffs, dirty cops, hush-money settlements – is also happening here
Rupert Murdoch would like you to believe that the voicemail-hacking scandal at the News of the World "went against everything that I stand for." In his recent testimony before Parliament, the 80-year-old billionaire insisted that the criminal wrongdoing at the London tabloid betrayed the 53,000 "ethical and distinguished professionals" he commands from the pinnacle of News Corp. — the world's second-largest media empire. Besides, he claimed, the scandal at the News of the World involved "a tiny part of our business," which he helpfully quantified as "less than one percent of our company."
At first glance, the systemic campaign of bribery and wiretapping at the News of the World certainly does seem extraordinary. Reporters and editors at what was the largest-circulation Sunday paper in the English-speaking world stand accused of bribing police, hacking the private voicemails of everyone from the royal family to the parents of soldiers killed in Iraq and Afghanistan, and paying more than $2 million in gag settlements to victims — allegedly with the full knowledge of Murdoch's son and heir apparent, James.
But the corruption exposed at the News of the World is not the work of a "rogue" element within News Corp. — it's a reflection of the lawless culture that defines the company. As CEO, Murdoch not only tolerates employees and executives who push the boundaries of legality and good taste, he celebrates them — at least until the cops show up. "There's a broader culture within the company," Col Allan, editor of Murdoch's New York Post, crowed in 2007. "We like being pirates." Whatever veneer of integrity News Corp. may have accrued after its purchase of The Wall Street Journal the very same year masks an ingrained corporate ethos that believes integrity is for suckers. The attitude passed down from the top, says one veteran of Murdoch's tabloids, is aggressive and straightforward: "Anything we do is OK. We're News Corp. — so fuck you and fuck your mother."
Indeed, an examination of Murdoch's corporate history reveals that each of the elements of the scandal in London – hacking, thuggish reporting tactics, unethical entanglements with police, hush-money settlements and efforts to corrupt officials at the highest levels of government – extend far beyond Fleet Street. Over the past decade, News Corp. has systematically employed such tactics in its U.S. operations, exhibiting what a recent lawsuit filed against the firm calls a "culture run amok." As a former high-ranking News Corp. executive tells Rolling Stone: "It's the same shit, different day."
Read the rest, Rolling Stone, HERE
• The man who incurred the wrath of News
A whistleblower is being pursued through the US courts, writes Ed Pilkington.
Five years ago Robert Emmel was enjoying the American dream. He lived in a detached house in a suburb of Atlanta, Georgia, drove a BMW and earned $US140,000 a year as an accounts director in an advertising company called News America Marketing. Today Emmel is described by his lawyers as destitute. Jobless and in debt, he was discharged from bankruptcy last year.
This is a cautionary tale about what can happen to someone who dares to become a corporate whistleblower. Or, more specifically, someone who incurs the wrath of Rupert Murdoch's News Corporation, of which News America forms a part.
Emmel's lawyer, Philip Hilder, a former federal prosecutor based in Houston, is well versed in whistleblower cases, having represented Sherron Watkins, who helped uncover the Enron scandal. He says: "News America has engaged in Rambo litigation tactics. They have a scorched earth policy, and it's taken a huge toll on him."
Advertisement: Story continues below
News Corp has devoted the efforts of up to 29 lawyers to pursuing Emmel personally, at an estimated cost of more than $2 million. Emmel has two lawyers, Hilder and Marc Garber in Atlanta, working for no pay since January 2009.
Attention has been focused on News Corporation's activities in Britain, where the News of the World phone-hacking scandal has led to the arrest of 10 people associated with the company.
In the US, oversight of News Corp is gathering pace with the Department of Justice and the FBI looking into the company, while senators are considering launching committee hearings into News Corp practices.
One incident that US investigators are exploring is the hacking of a website run by one of News America's rivals, an instore advertising business called Floorgraphics. The firm discovered that its password-protected site had been breached from an IP address at News America's offices in Connecticut. News America has condemned the breach as a "violation of the standards of our company" but says it does not know how it happened.
Emmel was one of the main witnesses for Floorgraphics at a subsequent trial against his old company. He worked for News America from 1999 to 2006, turning whistleblower in his final year. The company is the leading US provider of in-store advertising services. Headed by Paul Carlucci, who publishes Murdoch's New York Post, it enjoys annual revenues of more than $1 billion and has a 90 per cent stranglehold on the market. News America also has a record of legal disputes with its commercial rivals, three of whom have launched lawsuits against it accusing the firm of using unlawful practices.
Read the rest: http://www.smh.com.au/world/the-man-who-incurred-the-wrath-of-news-20110819-1j2bc.html#ixzz1VVw6q1QY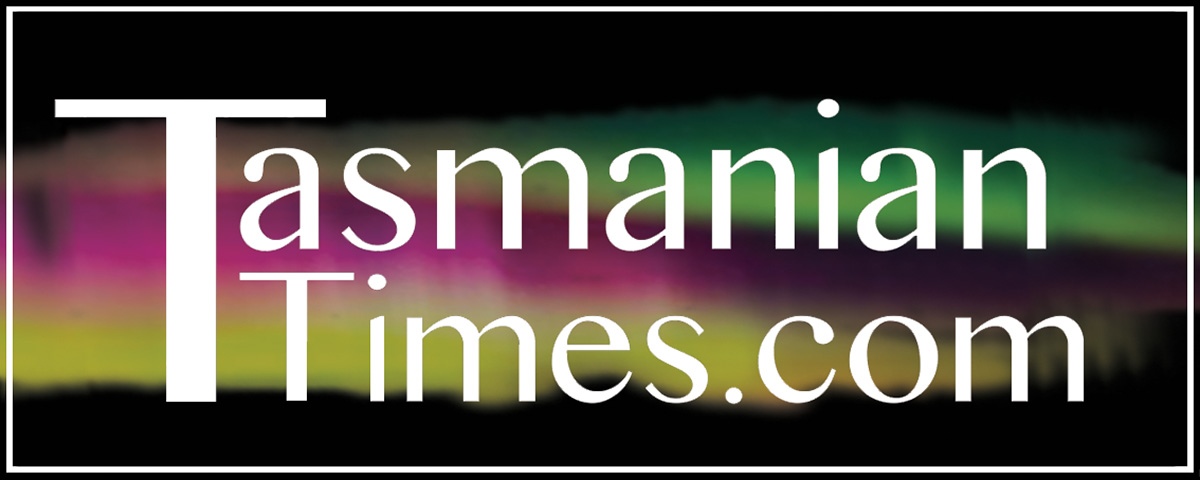 Author Credits: [show_post_categories parent="no" parentcategory="writers" show = "category" hyperlink="yes"]