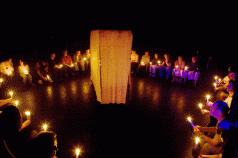 RED DOG. Now that's got your attention. A bit in the way writing SEX generates the cliche of instant alertness. What about RED DOG SEX? That's got yuh attention big time.
Red Dog the movie is a smash hit, a lovely, simple ballad about a dog and his relationship to the wild men (and the odd woman) of the far north-west frontier, as it was then.
Red Dog, the dog who became a legend of WA, hitching (by plaintively standing in the middle of the road) as he did up (and back down) the length of the WA coast to the mining camps of far north-west WA.
It was 1971 … just the time I was there.
And like Red I hitched too (though I never met him). I was just 19 – had avoided Vietnam by a ballot number – and had just completed three years as a journo for The Examiner in Launceston, where i first learnt to improperly drink (first day on the job as a barely 16-year-old I was taken immedately to the Courthouse Hotel (the pub of journos of those days) and given a beer (this was something of a shock to a shy young man raised in the mores of Back-of Burnie Brethren fundamentalism).
I learnt quickly; both to drink, and to be a reporter, covering everything from City Rounds in Launceston (once- Mayor David Gunn and I once were roaring drunk on his Christmas single malt before midday … or was that in the second three-year Examiner stint; it's all lost in the mists of time!) to State Parliament.
Now fast-forward three years and i'm on the train to WA to see Australia and do something a bit different. I had ideas of working on the fishing boats out of Fremantle, but met a truckie who offered me a lift up to Dampier. What a journey. The road was unsealed after a bit and traversed by storm crossings of concrete; sometimes washed out.
I sat in the passenger seat of his MAN semi-trailer laden with supplies for the mining camps as he told me tales of years of trucking. We slept under the stars, we fixed punctures in blazing heat… then we eventually hit Dampier.
God, what a town.
We were covered in the dust and weariness of a long and difficult journey … but the first thing my truckie mate did after the rig was unloaded was not to have a shower and sit quietly reading the works of Gerard Manley Hopkins while pondering the beautiful sunset.
Oh no. It was to hit the Mermaid.
Shock on Shock.
We entered this barn-like structure with a monstrous bar and hundreds of dirty, sweating, swearing, some-very drunk blokes. Miners and process workers off shift. It was heaving.
Red Dog the movie has the Mermaid somewhere in the country. I rmemember it near the beach. In the movie it was pretty small. In real life it was huge and constantly heaving with an extraordinary collection of humanity … illegal immigrants, escaped crims, escaped husbands, every shape and size of nationality on earth …Poms. Scots, Slavs, even born-and-bred Aussies.
And in the midst of all this chaos was a vision … one of the barmaids. I can still instantly picture her shape when I close my eyes. Simply beautiful … and she was to grow more beautiful each time in following months that we boyz hit town from a camp way out in the Mulga. But that's another story.
In this story my truckie mate and I down icy cold lager, grab a slab and head for the beach … where we knock off the slab and watch the sun set.
We did not read Gerard Manley Hopkins to each other …
• Brian Ritchie, Curator MONA FOMA: The performance transported people into another realm. Kimisis is a gem.
Could not agree more Brian. I went to a preview performance on Wednesday at the Peacock and was completely blown away. Don't miss it. What a voice you have Sarah Jones. Constantine Koukias you are a genius!
Elvio and Peta, you rock!
For details of Kimisis (and to watch a vid), go to Liminal Studio's website: HERE
or
www.salarts.org.au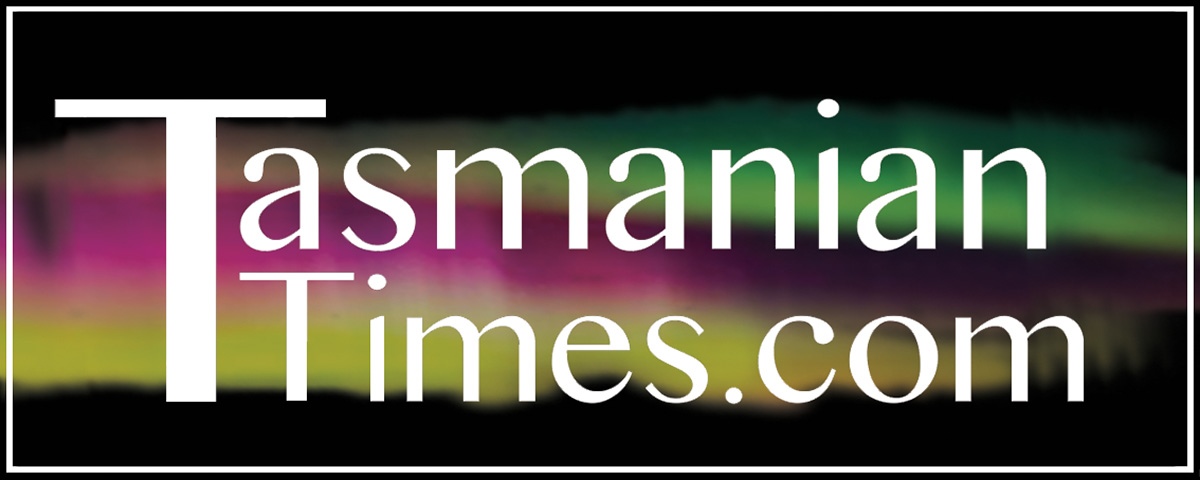 Author Credits: [show_post_categories parent="no" parentcategory="writers" show = "category" hyperlink="yes"]