Many of us in Tasmania are intently watching the death throes of this controversial pulp mill project. The saga has seen the political destruction of two Premiers and we now witness the 'rock bottom' pit in which the present incumbent now finds herself. It has destroyed the state's mightiest company and its chairman while already many workers have been bought, sold or sacked. Their futures are deemed expendable for the great cause – Gunns Impossible Dream.
The Tasmanian public has seen a succession of Ministers, who have toed the Labor line, who have bent the system to align with Gunns wishes, who have treated us, the public, so shamefully, for all these years. They have been rewarded with their moments of power, before being exposed for misconduct, lies and incompetence. We have seen so many come with fanfare and go in shame. And now we are forced to put new suits and new ties on those who replace our Konses, our Lennons, our Bartletts. We now have politicians who achieve high office from a standing start, thrown into a crisis ridden government and given immediate ministries. We are Paul Keating's 'Banana Republic' – a Constitutional Monarchy with eucalypts, not bananas.
We have seen gross abuse of our most important social institution – our Tasmanian democracy. We saw the attempt with the first draft of Section 11 of the PMAA to give complete protection to Gunns and to completely prevent any legal challenge of any description that might have arisen in relation to the mill. Even today, as our governments negotiate and our Premier, while forcing budget cuts on our health system, our police, our schools, seeks a way to give Gunns $106m as compensation. Compensation for what?
THE PERMIT
Two years ago, the Pulp Mill Permit expired because there had been no substantial commencement to construction of the mill. When this was noticed, the Government immediately rushed through a 'Clarification Bill' which pretended that the Permit was still alive and kicking. They gave an extension to the Permit after it had expired. It gave retrospective life to the Permit by pretending that it had never expired. Our Parliament pretended that it is permissible and possible to grant extensions 'posthumously'. They got away with it and gave us a Lazarus Permit. But even Lazarus's second life is coming to an end – in 25 days or less, depending on when you read this. This present incarnation of a Permit expires at the end of this month unless Gunns has made a substantial commencement to construction of the mill project. The Permit, created by our Parliament, came into force on the 30th August, 2007, expired on the same date in 2009, and was later given a 2 year Clayton's 'extension' which expires on 30th August – that's 25 days away. To prevent it expiring, Gunns have to show that commencement of construction of the activities covered by the Permit, has been substantial.
Before we can make a proper assessment of whatever sham construction activities Gunns might try and conjure in the next three weeks, we should get clear in our minds what it is that comes under this Lazarus Pulp Mill Permit.
The Pulp Mill Permit includes 5 Land Use Planning Schedules which are spread across the municipal areas of George Town Council, Launceston City and West Tamar Council and also a section of Bass Strait. Other schedules (39 in total) involve 6 Govt Departments and some 23 pieces of Legislation.
ACHIEVED SO FAR:
Clearance of vegetation on one part of the Longreach site and construction of an internal road leading from the West Tamar Highway.
NOT BEGUN:
What construction works can we see that have commenced?
No site works to create a level site,
no quarry,
no buildings,
no installation of processing equipment and associated infrastructure, including infrastructure for water supply, power and natural gas,
no outfall pipeline,
no warehouse for pulp storage,
no pipeline to discharge stormwater into the Tamar River,
no new shipping berth facility in the Tamar River,
no infrastructure for solid waste disposal,
no other infrastructure to be used in conjunction with the pulp mill, including water supply pumping station and pipeline,
no road and rail infrastructure or the upgrade of existing road and rail infrastructure,
no temporary accommodation for construction workers,
no chemical plant,
no effluent treatment plant and
no constructed or upgraded woodchipping facilities and associated infrastructure
– not even a 'level playing field', not a slab, not a chimney, not anything more than just one more example of a clearfell operation (in which the company excels) and a bit of a dead-end road so the local businessmen and women can be driven in, given wine, cheese and more promises and then driven back out.
WHAT IS NOT A CONSTRUCTION ACTIVITY:
PLANNING: It must be stressed that the years of planning, the documents that comprise the Draft Integrated Impact Statement and Supplementary Information, Gunns Limited Preliminary Documentation, and Documents prepared to satisfy obligations under the Commonwealth and Tasmanian approvals can not be used as evidence to support a claim of a substantial commencement to the construction of the Pulp Mill Project. The activities which were listed above as 'achieved so far' and 'not begun' were sourced from the interpretation section of the Pulp Mill Permit, signed off by then Minister, Steve Kons, on the 21st of August 2007. Any of those activities would form part of the construction process, but not the planning.
FINANCE: With the exception of the money spent on the logging of some of the Long Reach block and the section of roadway leading to it from the highway, the other monies that Gunns have expended over the years on the pulp mill ($200m?) do not count towards proving a substantial commencement of construction of the mill project. Neither do the trips overseas in the search for a JVP count as a substantial start to construction. You can fly 100 times around the world, but you can't say that by doing so you have substantially begun construction of the mill. Just recently Greg L'Estrange promised to make a start and to spend $30m by the end of August (in order to keep the resurrected Permit alive). Could the company spend $30m on building the mill in the next three working weeks? And is $30m a substantial amount of money?
We have seen previously in TT [Gunns: The Final Death Throes? Share Price tanks. The meaning of 'Substantial Commencement' (John Lawrence: HERE)] that the High Court of Australia has dealt with the issue of 'substantial commencement' and has said that
"… [a substantial] commencement is not merely evident, but is substantial, that is, of considerable amount … A substantial commencement involves a commitment of resources of such proportions relative to the approved project as to carry the assurance that the work has really commenced … the construction of the slab was not a substantial commencement … the concrete slab was not a substantial part of the approved work of six town houses costing an estimated … "
A full consideration of the High Court judgement leaves us with the certain knowledge that a "considerable amount" of the overall project works would have to be undertaken in the next three working weeks and that the "commitment of resources" must be proportionate to the overall cost of the approved project. Will some muddy earthworks on that bare land overlooking Long Reach represent a considerable amount of the overall project works? Clearly not. Where is the workers' village? Where is the outfall pipeline? Where is the new wharf? Where is the water supply pipeline? Where is the storage dam, the solid waste garbage dump, the quarry? The works that if construction had commenced, would have been occurring in Bass Strait, in George Town, in Trevallyn and across many private and much public lands – where are they? There is not even a concrete slab at Long Reach. Not a building, not a shed. What could they do in the next three working weeks that would cost $30m. Would L'Estrange's phantom $30m be considered to be a 'considerable amount' in proportion to the overall cost of $2.3b? Clearly not. Take $30m from $2.3b and you still have to do $2270m of construction to get a mill up and running. Gunns are like a mad dog which for the public good should be 'put down'. We'd like to tell our Premier to resign, but 'you know who' is waiting, poised to take over. His mates must be happy.
FUTURE TREACHERY:
If Gunns survive their share price crash and trading halt, what can we expect? We can expect Bryan Green, as the responsible Minister, to tell us on August 31st that a substantial commencement has been made to the construction of the mill: he will tell us that a few bulldozers and trucks slithering in the mud do represent a substantial commitment of resources. Then Lara Giddings, our Premier-for-the-time-being will tell us, 'gopher wheels whirring' that construction has substantially commenced. We will hear it. It will come too from the mouths of your Ivan Deans, your Greg L'Estranges and your Michael Fields of this world.
We have been lied to for years now. The lies and spin won't stop.
OUR WARNING:
We are not giving in – ever. We will keep fighting this perversion of process, be it in Hobart, or at the Labor Conference at the Launceston Casino, or on site, or on the roads and bush areas of this state. This is what we can promise in return for Labor and Liberal chicanery, for the arrogance of Gunns, for those who have been prepared to ignore our legitimate objections to this project. And Lara fiddles while Rome burns. $106m compensation for Gunns? Nuts!
Whatever Gunns do in the next three weeks, with regard to commencing construction, it will not be substantial.
Garry lives in 'the Liffey' and in Launceston. He has a day job and uses his outside-working-hours to support activism in the defence of native forests and against the proposed pulp mill. He struggles with pen and pix to record, detail and advance the cause.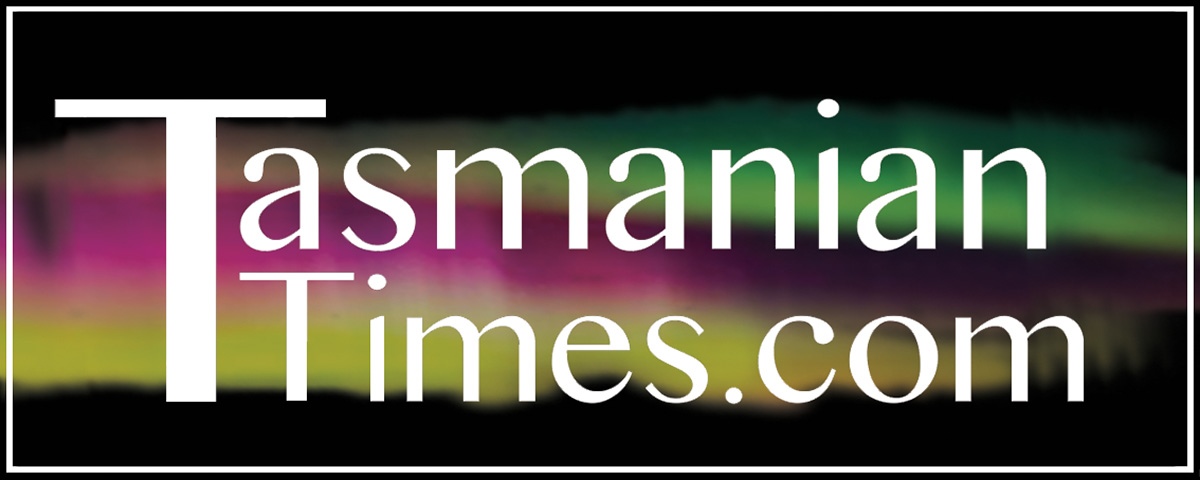 Author Credits: [show_post_categories parent="no" parentcategory="writers" show = "category" hyperlink="yes"]