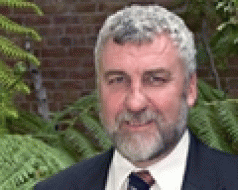 Dear Subscriber,
Last week, I happened to catch a news item on radio where Australian Greens Leader Bob Brown was complaining that resource modelling provided by Forestry Tasmania to the signatories of the forest peace talks had not been made public.
Of course, Senator Brown is wrong, but I think it is quite understandable that the release of the modelling might have escaped his attention. It must be difficult for the leader of a political party to keep his or her finger on every single issue around the country, but I did wonder if it escaped Senator Brown's attention, then perhaps others too might not be aware of the work we have been doing to assist ENGOs, timber processors and now the Australian and Tasmanian governments to resolve the dispute over forestry in Tasmania.
It's important for the community to understand that land use decisions, including areas available for wood production on State forests are matters for the Tasmanian Government and the Tasmanian Parliament.
As a Government Business Enterprise, we will work within the parameters and constraints set by the government and ultimately by State parliament and as a GBE, we ensure that all of our activities meet our legislative, contractual, fiduciary and sustainability obligations.
As you would expect, Forestry Tasmania knows more about State forest than any other organisation. It knows the 1.5 million hectares intimately. Experience gained over 90 years, coupled with the latest scientific modelling tools enables FT to know the composition of a particular area of forest and the volumes of wood that might be recovered from that area. That information is particularly valuable to organisations and governments trying to work out how much forests can be placed in conservation reserves and how much needs to be left in wood production zones to guarantee supplies to timber processors.
We have been providing that advice to environmental groups and industry negotiators for the best part of 18 months, culminating in a major report provided to Bill Kelty (view report HERE), who had been charged with getting the ENGOs and industry groups to an agreement. This report is the one Senator Brown thought had remained secret. In fact, it was released last month, as part of the final Kelty report. We also provided a letter to Mr Kelty (view letter HERE) confirming our findings, which Mr Kelty also included in his final report.
Just to make sure everything was above board, the Australian Government commissioned Professor Jerry Vanclay to look over our shoulder and confirm the accuracy of FT's assessment (view here HERE). It is a reflection of our professionalism that Professor Vanclay concluded:
The Reference Group can be confident that the scenarios presented by FT offer a reliable indication of resource availability, and that the scenarios are a reasonable basis for comparing options. While the underlying areas, inventory, and simulations conform to best practice, it is not possible to assert a precise long-term non-declining yield for any of the three scenarios without further specification of operational requirements (notably coupe dispersal and swift parrot requirements). Notwithstanding this limitation, the FT summaries offer a good basis for comparing scenarios.
We are now at the business end of this very long process. On August 7, the Prime Minister and the Premier of Tasmania signed the Tasmanian Forest Intergovernmental Agreement (view here HERE). The agreement contains the dual objectives of guaranteeing resource supply to timber processors and a commitment to reserving for an interim period pending verification 430,000 hectares of State forest.
To achieve this, Forestry Tasmania needs to provide the Tasmanian and Australian governments with an analysis of what will be required for it to continue to meet its contractual obligations, including by re-scheduling forest operations from within the identified 430,000 hectares to other areas of State forest.
If FT finds that such rescheduling is not possible to the extent required to meet its contractual obligations, then the IGA allows compensation to be paid to contract holders from the $7m allocated to FT to manage the additional reserves.
The difficulty is that the area nominated for informal reserve already contains about a dozen coupes where contractors are working, and there are some 87 coupes scheduled over the next 12 months. Foreseeing a potential conflict between the two objectives, the governments decided it would appoint a verification group working under the leadership of Professor Jonathon West to make a final decision or recommendation on the areas to be placed in interim reserves and the areas to be made available for wood production in order to meet the needs of timber processors.
We have already provided the following interim advice to Professor West.
A total of 497 harvesting coupes are listed of which 87 fall within the TFIA430.
A total of 124 roading coupes are listed of which 54 fall within the TFIA430.
Of the 87 harvesting coupes, 59 are critical to the supply of logs to Ta Ann (subject to verification).
There are currently 12 coupes being harvested within the TFIA430.
For the remainder of 2011 a further 29 coupes (subject to verification) will be required to meet current contractual commitments.
A total of 27 harvesting contractors (subject to verification) rely on working within the TFIA430 during the remainder of 2011.
FT has also updated the regional comparisons of average annual yield in the Final Report to Signatories (Forestry Tasmania, 6 June 2011) using the method verified by Professor Jerry Vanclay. For the updated appendices – 4a,5a and 6a – (view here HERE)
The additional column headed "Intergovernmental Agreement" shows annual yields of sawlog, peeler billets and arisings by decade between 2011 and 2050. (A copy of the Final Report (view here HERE) to Signatories for reference )
Based on this initial evaluation, FT reiterates (as advised to Bill Kelty) the view that the current reserve proposal of 430,000 hectares is inconsistent with the ability for FT to meet contractual commitments. It is likely that reserves in the order of 300,000 hectares, if located so as to minimise the area of regrowth native forest, may be compatible with resource supply obligations and sustainable forest management.
Forestry Tasmania will continue to provide quality information to inform the process. At times, the information will not fit comfortably with everyone, but we see our role as providing fearless, independent, factual advice, and to assist where possible. We also intend to be as transparent as possible. In line with our policy of making freely available all information released under Right to Information legislation. For the material released to the Member for Huon, Mr Paul Harriss (click here HERE)
I realise that this particular newsletter might be a little dry for many, but I think it is important to keep people fully informed of our role in these important discussions.
Until next time,
Bob Gordon
Managing Director
Forestry Tasmania
• Forest union holds ballot over peace deal
Tasmanian timber workers are being asked to register their support for the forest agreement to end logging in most public native forests.
The Construction, Forestry, Mining and Energy Union is holding ballots at workplaces throughout the state this week.
The State and Federal Governments have finalised a $276 million agreement to compensate the timber industry for protecting 430,000 hectares of native forest.
The National President of the union's Forestry and Furnishing division, Jane Calvert says the union's encouraging members to support the deal.
"A union is it members, they are the ones that ultimately must have a say," she said.
"They are the ones that are going to be affected by this inter-governmental agreement in our part of the industry.
"When you look around at the faces of the people here taking the ballot you realise just how important it is for them that this happens."
• Richard Colbeck: Labor-Greens won't rule out compensation for Gunns Ltd
SENATOR THE HON RICHARD COLBECK
Senator for Tasmania
Shadow Parliamentary Secretary for Fisheries and Forestry
Shadow Parliamentary Secretary for Innovation, Industry and Science
M E D I A R E L E A S E
17 August 2011
Labor-Greens won't rule out compensation for Gunns Ltd
The Federal Government today failed to rule out compensation for Gunns Ltd's commercial decision to leave the native forestry sector.
Answering on behalf of the Environment Minister, Senator Stephen Conroy deliberately avoided questions from Coalition Forestry Spokesman Senator Richard Colbeck.
Later Labor and the Greens teamed up to defeat Senator Colbeck's motion to condemn any compensation payment to Gunns Ltd.
"Compensating Gunns Ltd should not even be considered but this Labor-Greens Government just won't rule it out.
"In Question Time Senator Conroy refused to rule out the possibility of Gunns receiving payment as part of the Inter-Governmental Agreement signed on August 7," Senator Colbeck said.
"And Senator Conroy refused to reveal whether the Tasmanian Government had given assurances to the Commonwealth that it would not use taxpayers funds to compensate Gunns Ltd.
"Senator Conroy also failed to rule out that the Greens had made approaches to Commonwealth Ministers to encourage support for a Gunns' compensation package.
"Was Senator Conroy afraid of revealing that there is a Greens tail wagging this Labor dog?
"Senator Conroy's evasive behaviour and the subsequent voting down of my motion beg the question: what do Labor and the Greens have to hide?
"Today's events in the Senate further roused suspicions that Labor and the Greens are doing backdoor deals to lock up Tasmania's forests at all costs.
"I find it inconceivable that the Greens would contemplate any form of payment of taxpayer funds to Gunns Ltd – what must their supporters think?
"The Coalition does not support Gunns Ltd receiving taxpayer funded compensation for exiting native forest activities because the company made this decision back in July 2010 of its own volition," Senator Colbeck said.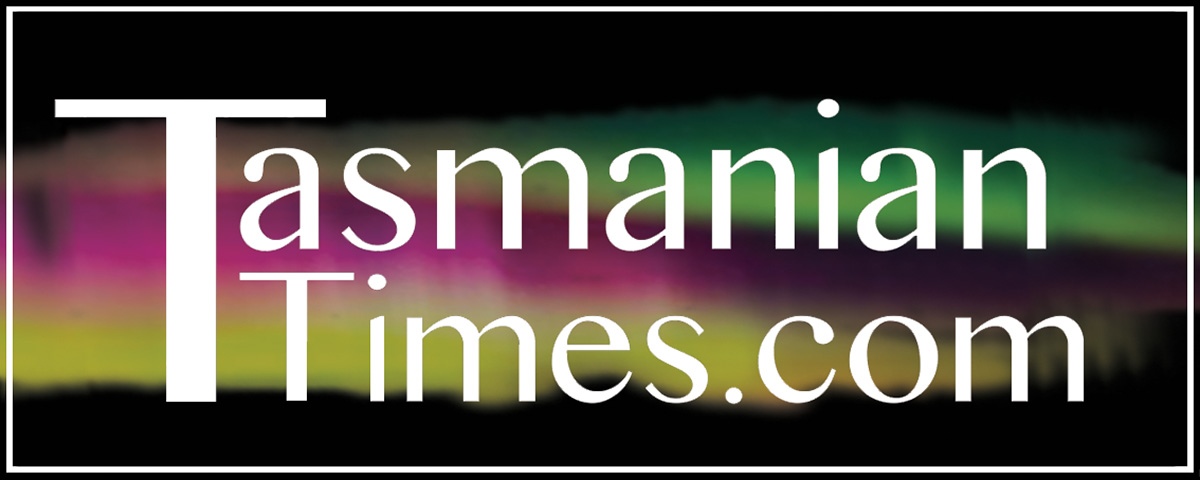 Author Credits: [show_post_categories parent="no" parentcategory="writers" show = "category" hyperlink="yes"]