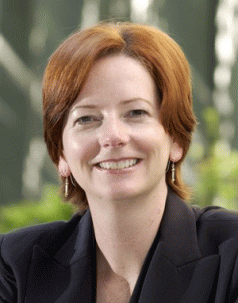 Stay update with breaking news on PM Julia Gillard's Tasmanian Forests Intergovernmental Agreement announced this morning by using the TT News Dropdown (top Nav Bar). And read, watch listen to the News in 90 seconds from ABC News 24 HERE … and comment below!x
• The Hon. Tony Burke MP
Minister for Sustainability, Environment, Water, Population and Communities
HISTORIC AGREEMENT PROVIDES CERTAINTY FOR TASMANIA'S FORESTS AND FOREST INDUSTRY
Prime Minister Julia Gillard and Tasmanian Premier Lara Giddings have this morning signed a landmark agreement that will provide certainty for Tasmania's forestry industry, support local jobs and communities, and protect the state's ancient forests.
The agreement has been reached between the Federal and State Labor Governments after a long period of collaboration and consultation with key industry and environmental stakeholders.
The agreement will help the forest industry adapt to market changes while protecting the communities and families that rely on the sector to survive.
Under the agreement a total of $276 million, including $15 million from the State Government, will be provided in the following key areas:
$85 million to support contractors and their families affected by the downturn in the industry, and in particular Gunns Limited's decision to exit native forest harvesting
$43 million to facilitate protection of new areas of high conservation value forests
$120 million over 15 years, including an initial payment of $20 million to identify and fund appropriate regional development projects
$7 million per annum ongoing to manage new reserves.
The industry support package includes up front funding of up to $25 million for immediate employment and training support for redundant forest workers.
Those made redundant from eligible companies in the forestry industry will receive intensive and accelerated support through Job Services Australia and other providers.
In recognition of the impact of the forestry industry changes on the people in the timber communities, the Agreement also provides $15 million to ForestWorks Ltd to administer transition support payments for workers and contractor employees as well as $1 million in support through Rural Alive and Well.
The Australian Government will provide $45 million in assistance for voluntary exits from public native forest operations for haulage, harvest and/or silvicultural contractors.
Significantly, the agreement guarantees protection for Tasmania's most iconic ancient forests.
Tasmania will immediately place 430,000 hectares of native forest into informal reserve, subject to verification, which the governments will protect under a Conservation Agreement.
Reserves will include areas such as the iconic forests in the Styx, Upper Florentine, Huon, Picton and Weld Valleys and the Great Western Tiers, Tarkine and Wielangta areas. These forests will not be accessed for harvest while verification takes place.
An Independent Verification Group will be established to provide advice to the Prime Minister and the Tasmanian Premier on sustainable timber supply requirements and areas and boundaries of reserves from within the ENGO-nominated 572,000 hectares of High Conservation Value native forest.
For the first time, this process will provide an independent and robust assessment of the definition of high conservation values and recommendations of the areas that should be protected in permanent reserve.
Once this process is complete the State will develop legislation to formalise reserves and guarantee annual sustainable timber supply from production areas in public forests of at least 155,000 cubic metres of high quality sawlog per year and 265,000 cubic metres of peeler billets. In addition, speciality timber will be provided and all contracts for native wood supply will be honoured.
The Agreement is consistent with the Statement of Principles agreement between environment non-government organisations, the Tasmanian forestry industry and the CFMEU, which was presented by independent facilitator Mr Bill Kelty last month.
The Federal and State Governments urged all parties to recognise the opportunity to move forward after more than 30 years of bitter conflict in order to build a stronger future for Tasmania.
This agreement marks a new chapter in the diversification of the state economy and the protection of Tasmania's precious environment.
Download PDF of Intergovernmental agreement and supporting reserves map:
Tasmanian Forests intergovernmental agreement
http://www.environment.gov.au/minister/burke/2011/pubs/tasmanian-forests-intergovernmental-agreement.pdf
Tasmanian Forests intergovernmental agreement reserves map
http://www.environment.gov.au/minister/burke/2011/pubs/tas-forest-agreement-reserves-map.pdf
• Lara Giddings, Bryan Green
Lara Giddings, MP
Premier
Bryan Green, MP
Deputy Premier
Sunday, 7 August 2011
State and Federal Forestry Agreement
The Premier, Lara Giddings, and Resources Minister Bryan Green today urged all sides of the forestry debate to recognise the spirit of compromise contained in the final intergovernmental agreement on forestry, signed today.
Ms Giddings said the State and Federal Governments had embarked on a lengthy period of collaboration and consultation to formalise an agreement which includes $276 million to restructure the forest industry, grow new jobs and protect new areas of high conservation value forests.
"We have reached this point because signatories to the statement of principles were determined to attempt to end decades of bitter conflict and division over forestry," Ms Giddings said.
"I share the hope that we can move on from this debate. But I am also realistic – this intergovernmental agreement cannot deliver peace in the forests on its own.
"The way forward has been driven, not by politicians, but key industry, environmental and union stakeholders.
"Now, more than ever, we need to see ongoing leadership and maturity from all sides of the debate – we need to work together to achieve positive change in the forest industry.
"This agreement delivers a compromise that will protect jobs and transition the forest industry, provide new employment opportunities particularly in regional areas and place significant areas of old growth and high conservation value forests in reserve."
Ms Giddings said the Labor Party was committed to protecting the livelihoods of families and providing jobs for the future.
"It is extremely disappointing that there are still groups that appear unwilling and unable to accept compromise.
"These groups need to recognise that their actions have consequences and that if they continue to insist on a 'winner takes all' approach they risk getting nothing.
"If there is no goodwill there is a very real risk that the Legislative Council will oppose this agreement, along with any opportunity to place forests in reserve."
Ms Giddings said the IGA contained a robust and independent process to identify the areas of reserve that will be protected as part of the restructure process.
"The forestry debate has often been characterised by emotion and ambit claims but few facts. We have seen conservation definitions shift from old growth forests to native forest regrowth and high conservation value forests.
"This agreement puts in place a rigorous, independent and impartial process that will sort the fact from the fiction when it comes to defining high conservation value forests.
"Professor Jonathan West, a man respected by both the environmental movement and the forest industry will now be part of the process to help determine the boundaries of what is expected to be a significant area of new reserves. The outcome should be accepted by all sides."
Mr Green said the agreement contained immediate funding of $25 million to assist forests workers and contractors displaced by Gunns Ltd's decision to exit native forests.
"In total $85 million has been provided to assist forest workers, including $15 million from the State Government," Mr Green said.
"We know that workers and hurting now, which is why we want to ensure that this money can be rolled out as soon as possible."
Mr Green acknowledged the high degree of uncertainty in regional communities about the change occurring in forestry.
"I know there is a view that if we simply tear up the Statement of Principles these problems will go away but that is simply not the case.
"We need to ensure that the industry can adapt to changes in market demands and that it can continue to provide jobs for Tasmanians living in rural communities.
"The State Government will work with these communities through the transition period, aided with $120 million worth of regional assistance money from the Commonwealth.
"Around $20 million will be provided upfront and we will be working closely with Economic Development Minister, David O'Byrne, to determine how best to spend these funds in line with opportunities identified in the Economic Development Plan."
Ms Giddings said the IGA was designed to secure a strong and secure future for regional Tasmania.
"Out of uncertainty comes opportunity and this Government is firmly focussed on diversifying our economy, creating new opportunities and jobs and securing a vibrant future for rural towns."
• The Australian Conservation Foundation, The Wilderness Society and Environment Tasmania …
… believe the Tasmanian Forests Intergovernmental Agreement signed by Prime Minister Gillard and Premier Giddings provides a strong foundation to protect Tasmania's unique and important native forests and transition the logging industry away from native forests.
"We acknowledge the recent efforts of federal and state governments, including the Greens, to strengthen the level of certainty of protection of important native forests through a conservation agreement and other mechanisms," said Don Henry of the Australian Conservation Foundation.
"Community groups and many thousands of people across Tasmania and the globe have worked for decades to see Tassie's ancient forests protected, and this Intergovernmental Agreement marks a critical step towards their lasting protection for future generations," said Dr Phill Pullinger of Environment Tasmania,
"We recognise the tough circumstances forestry workers and some rural communities are living through during this difficult time of economic transition in Tasmania, and welcome the financial support for workers and contractors, and the regional economic diversification package provided through this agreement" said Dr Phill Pullinger.
"A key part of this agreement is a pathway to deliver the secure protection of unique and important native forests such as those in the Upper Florentine and Weld Valleys, the Tarkine, the Great Western Tiers, the North-East Highlands, including the Blue Tier, South Sister and the Eastern Tiers including Wielangta," said Vica Bayley of the Wilderness Society.
"While this isn't the end of the process and much work is still to be done, it provides a much more secure framework for full implementation of this once-in-a-generation opportunity. The key challenge will be the passage of legislative reforms and we are calling for tri-partisan and Legislative Council support for this agreement and the outcomes it offers," he concluded.
All three environment groups will continue to work with other signatories and government to finalise further details and deliver on the promise of this agreement and all of the principles embedded in the original Statement of Principles.
Don Henry, Australian Conservation Foundation, Vica Bayley, The Wilderness Society, Dr Phill Pullinger, Environment Tasmania
Photos of Tasmania's High-Conservation Value Forests: High resolution photos for publication by Rob Blakers can be downloaded at:
http://www.et.org.au/media-images-tf
• FOREST IGA MAKES SIGNIFICANT STEP FORWARD
But Much Work Still to be Done to Secure Conservation Outcomes
Nick McKim MP
Greens Leader
The Tasmanian Greens today said that the Tasmanian Forests Intergovernmental Agreement (IGA) announced by Prime Minister Julia Gillard and Premier Lara Giddings is a significant improvement on the Heads of Agreement of a fortnight ago, but reiterated that there is still much work to be done to ensure conservation outcomes are delivered.
Greens Leader Nick McKim MP said that areas of improvement from the Heads of Agreement include the protection of the ENGO nominated 430 000 ha until the passage of the reserve legislation through the Tasmanian Parliament, the absence of any commitment to legislate the provision of 265,000 cubic metres of peeler billets, the linking of a further $20m to the passage of the reserve legislation through the Tasmanian Parliament, and the federal government stating that no Commonwealth money will be paid to progress Gunns' Tamar Valley pulp mill.
Mr McKim also acknowledged the good faith negotiations entered into by both the Commonwealth and the State during the IGA finalisation process, and thanked the Prime Minister and the Premier for their constructive approach.
"We welcome the significant progress made since the Heads of Agreement was signed, and while there is still a lot of water to go under the bridge before conservation outcomes are secured the Greens will support Professor West's process as it works on its recommendations," Mr McKim said.
"There are exciting possibilities ahead for a significant area of our magnificent forests to be protected permanently, but there is still a way to go before this is confirmed."
"This has the potential to be a win for jobs, a win for the environment, and a major step forward in the ongoing transformation of Tasmania's economy. These are the possibilities we will be working hard to maximise as we work through the next steps."
"A major improvement is the clear expectation that 430, 000 hectares of the ENGO identified 572, 000 hectares of State Forest will immediately be placed into Informal Reserves, and will also have the additional protection of a Conservation Agreement with the Commonwealth until the necessary legislation for formal reserve status is passed by the Tasmanian Parliament."
"We also welcome the clarification surrounding the role of the Independent Verification Group led by Professor Jonathon West, which will now assess and make recommendations on the tenure status of the 572, 000 hectares as well as other matters."
"The Greens welcome the immediate provision for emergency exit assistance for the State's forest contractors, as we have called for appropriate exit with dignity for years now. However, we also are clear that this Agreement must pave the way towards a restructured, modern and viable industry as we cannot countenance another taxpayer funded bail out of this industry in the future."
"We also welcome the clear statement that no Commonwealth funds will be used to progress Gunns' Tamar Valley pulp mill."
"This Agreement puts much faith in processes it establishes, for both the ongoing verification of the conservation areas and the development of regional development plans, and we will be continuing to engage constructively to maximise the conservation outcomes," Mr McKim said.
• Tarkine National Coalition
Tarkine protection still in jeopardy, and government still blocking talks.
Tarkine National Coalition has highlighted a key failure of the Intergovernmental Agreement to implement the Tasmanian Forests Statement of Principles that threatens to undermine the transition of new reserves to National Parks.
The Intergovernmental Agreement fails to create a process for mining industry and conservationists to negotiate mutually acceptable tenure boundaries over the new reserves, and therefore risks an unnecessary conflict arising from a process designed to end the forest wars.
The Intergovernmental Agreement initially offers only informal reserves, with transition to other tenure being subject to "other interests" tests. This effectively means that where it can be shown that there is a potential for mining exploration or development, the National Parks will be unlikely to be granted.
The north of the state and the Tarkine area in particular is currently under unprecedented mining interest. The Tarkine National Coalition approached the Minister Green four months ago seeking a meeting to discuss talks with the mining industry about National Park boundaries for the Tarkine. The Minister rejected the talks plan despite TNC securing strong industry support.
"We believe there is an urgent need to bring the mining industry and conservationists together to discuss whether there is capacity to reach an agreement on tenure", said Tarkine National Coalition's Campaign Coordinator Scott Jordan.
"The Tarkine National Coalition has been talking to key mining industry players and is convinced that there is sufficient goodwill to enter productive negotiations, but unfortunately government is blocking this from happening."
"It seems crazy that we have conservationists and mining industry representatives saying 'we want to talk', but a state government saying that they think talking is somehow a bad idea."
"The announcement today of the forests agreement should be evidence that negotiated outcomes are possible, even on highly controversial issues."
"We urge the Premier and Prime Minister to give us the opportunity to test whether an agreement can be found that would see National Park protection for the Tarkine."
• SENATOR THE HON RICHARD COLBECK
Senator for Tasmania
Shadow Parliamentary Secretary for Fisheries and Forestry
Shadow Parliamentary Secretary for Innovation, Industry and Science
M E D I A R E L E A S E
7 August 2011
Gross act of economic vandalism
Today the Prime Minister has further undermined the Labor government's economic credentials by cutting the $1.4 billion a year Tasmanian Forestry industry in half, and for what?. A paltry $7 million per year for 15 years for the loss of $700 million per year of economic activity.
Coalition forestry spokesman, Senator Colbeck asked who in their right mind would propose a deal like this, and more importantly who would accept it?
"A few weeks ago Prime Minister Gillard was telling us of an historic opportunity to bring "peace to our forests" even today she talks of "moving forward" after 30 years of bitter conflict yet we already know that is a cruel lie", Senator Colbeck said. "Green groups have already stated their intention to continue to protest."
"It is clear from clause 2 of the intergovernmental agreement that the government was not telling us the truth in relation to peace in our forests. This agreement is nothing more than a capitulation to green groups – too gutless to stand up to their green masters the government has rolled over."
"Even the promise that existing contracts would be honored, a key element of the Statement of Principles process, has been broken", Senator Colbeck said. "Clause 27 of the agreement signed today says that if resource can not be supplied then compensation will be paid – how can any business operate on that basis?"
"It is no wonder that sovereign risk is now a term regularly being used in the context of this government."
"We now have a circumstance where the government is no longer in control over the use of our resources."
"Through this agreement Labor has set a dangerous precedent – allowing a fringe green group to declare an area "high conservation value" and having that area excluded from productive use."
Senator Colbeck warned Australia's resource based industries should be very worried by the Labor government's continued capitulation to the Greens.
"Obviously Labor is more concerned with it's own survival than that of the timber industry and it's workers" he said.
Two weeks ago we said that Tasmania had been screwed, this is worse than we thought.
First published: 2011-08-07 00:09 AM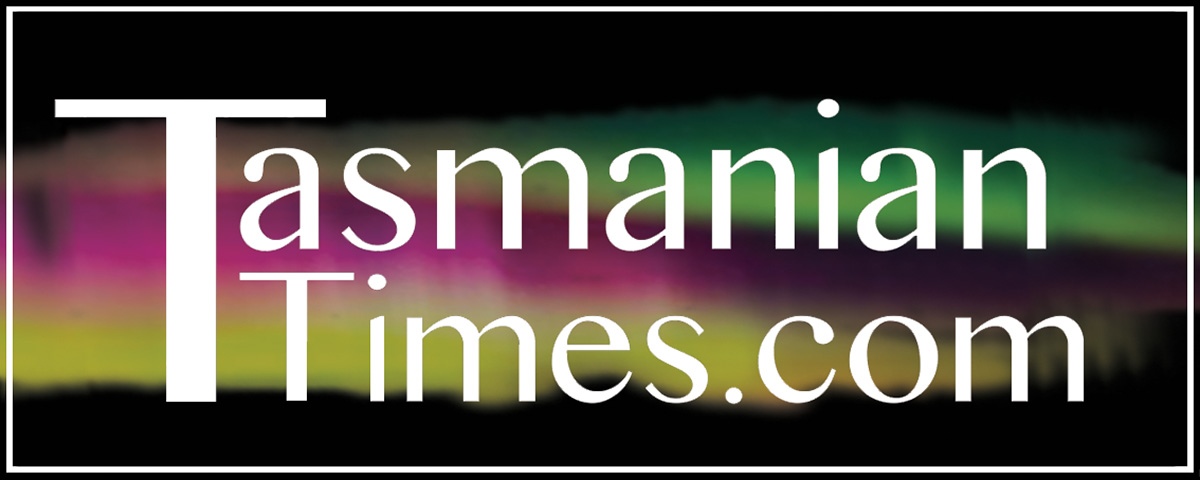 Author Credits: [show_post_categories parent="no" parentcategory="writers" show = "category" hyperlink="yes"]