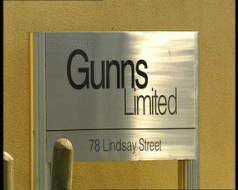 Lara Giddings:
The state goverment will appoint an independent probity auditor to oversee a commercial settlement with Gunns to end its involvment in native forests in Tasmania.
…
According to (Premier) Ms (Lara) Giddings, any settlement amount will come from the Intergovernmental Agreement funding which has been provided for this purpose.
She said that the maximum Gunns could receive under the arrangement would be $23 million.
"I recognise that for many in the community there is little appetite for payments of any kind to be made to Gunns, especially amongst the workers affected by the company's decision to exit native forest harvesting," she said.
"I have sympathy for this view, however the Solicitor General has advised that the complex legal issues surrounding Gunns' native forest contracts with Forestry Tasmania must be resolved in order to progress the Intergovernmental Agreement.
"Section 22 of that agreement requires that a process must be entered into before payments can begin flowing to contractors. This has now occurred.
"While the State Government has received legal opinion that Gunns has elected to terminate its contracts it is also apparent that, as a result, the company has certain residual legal rights."
Ms Giddings said the appropriate course of action was to attempt to reach a commercial settlement with the company to extinguish those rights and end any commercial relationship between Gunns and Government.
…
"A key condition of any arrangement made with Gunns will be that no money will be transferred to the company until payments have begun flowing to affected contractors and forest workers."
Read the full Examiner story, HERE
Bob Brown:
Brown calls for Forestry Tasmania to open data bank
Greens Leader Bob Brown has attacked Forestry Tasmania's clamp on basic information and its failure to open up its data bank to public scrutiny.
"Forestry Tasmania's data bank is a public asset. That data – and not just modelling using selected fragments of it – should be publicly available," Senator Brown said today.
In the Senate, Senator Brown yesterday attacked Forestry Tasmania's selective use of information and its refusal to open up its data bank so that Tasmania's forest resource could be evaluated independently.
The following motions are intended to be voted on next week:
Monday:
That the Senate condemns the Opposition's ongoing attacks on the Inter Governmental Agreement on Tasmania's forests and the Opposition's failure to provide a constructive alternative for scores of contractors facing business ruin, closures of three export woodchip mills and regional areas of Tasmania welcoming the development opportunities the package will provide.
Tuesday:
That the Senate calls on senators from the Liberal Party of Australia and The Nationals to account for the $240 million of public money given to the Tasmanian logging industry by the Howard Government in 2004 and to explain to the parliament why this money did not halt the loss of markets, the closure of woodchip mills and the loss of hundreds of jobs in 2011.
• ABC Online:
Forest peace hangs on Gunns settlement
Tasmania's Premier has revealed the $276 million forest peace deal will not proceed if a commercial settlement with timber company Gunns over its contract rights can not be reached.
Lara Giddings says her legal advice is Gunns has a legal right to settlement money despite the company voluntarily handing back its native forest contracts.
The Premier says an agreement is needed to extinguish Gunns' right to renegotiate contracts and clear the way for the forest peace deal.
"And that's the element that the government is very keen to resolve," she said.
Commonwealth assistance to forest contractors will not flow until the matter is sorted.
"That's the issue that is really at the heart of this," she said.
Ms Giddings says she knows a decision to compensate will be unpopular but the Government is legally bound to do so.
"I'm very aware that the broader community are feeling quite angry at the moment of the behaviour of Gunns in recent times and the impact that they have had on decisions like Triabunna and in fact many people have come up to me and said they don't want to see one single dollar go to Gunns as a result.
"There is an absolute interest in this issue."
The money will come from a $23 million federal funding pool.
• PROBITY PROCESS FOR GUNNS-FORESTRY DEADLOCK WELCOME
Kim Booth MP
Greens Forestry Spokesman
The Tasmanian Greens today responded to the Premier's announcement that a Probity Auditor will be engaged to advise on an appropriate commercial settlement process to resolve outstanding contractual obligations between Gunns Ltd and Forestry Tasmania.
Greens Forestry spokesperson Kim Booth MP said that these outstanding issues need to be resolved and appropriately, to ensure that key conservation and forest workers assistance goals of the Forests IGA can be implemented.
"The Greens' position has been consistent in support of an independent probity auditor advising on the appropriate process to settle the outstanding contractual issues between Gunns and Forestry Tasmania, and we welcome the Premier's announcement," Kim Booth said.
"This is a transparent and accountable mechanism to allow the State to move forward, in a manner which should provide community confidence."
"It is important that the stand-off between Gunns and Forestry is resolved in an appropriate manner to ensure that key aspects of the Forests IGA can start to be acted upon, crucially the roll-out of the emergency exit money for forestry contractors, as well as the retiring of contracts to facilitate the 430, 000 hectares of high conservation forest being put into Informal Reserves."
"Our understanding is that the Probity Auditor process will be advising on matters pertaining to any potential commercial settlement for the Parties. The Greens do not support financial compensation being provided."
• What Gunns says …
http://gunnsblog.files.wordpress.com/2011/08/media-release-2011-08-18-forest-agreement-negotiations.pdf
GUNNS LIMITED | ABN 29 009 478 148
PO Box 572 Launceston Tasmania Australia 7250 | 78 Lindsay Street Launceston Tasmania Australia 7250
T 03 6335 5201 | F 03 6335 5406 | www.gunns.com.au
18 August 2011
FOREST AGREEMENT NEGOTIATIONS
Gunns Limited Managing Director, Mr Greg L'Estrange, today welcomed the
Tasmanian Government's decision to appoint a probity auditor to review Gunns'
contracts but sought assurances that the process would be expedited to end the
onerous uncertainty the decision has created.
Mr L'Estrange said the transparency that an audit process should bring was
welcomed but was concerned with recent comments made about Gunns
involvement in the Forest Agreements process.
"We feel misled. We were asked to take part in a process to end the 30 year
conflict over Tasmania's native forestry," Mr L'Estrange said.
"When we made a decision early in 2010 that we would exit the native forest
industry to focus on our plantation strategy, there were two plain choices: sell our
businesses as going concerns for material value, or seek to assist in the restructure
of the native forest industry through the Forest Principles process," he said.
"Gunns decided in good faith to go through what we expected to be a
transparent process to bring to an end what was essentially an ongoing battle
over native forests, to provide the balance for a continuing industry and a
conservation outcome."
"Having been at the epicentre of that conflict for many years, we decided that it
wasn't in the best interests of Tasmania to hand the poison chalice to someone
else. We could have easily sold those native forest businesses and gotten on with
building a pulp mill."
"But we were encouraged by all of the parties to stay in there with the explicit
understanding of funding for a smooth transition out of native forestry."
"Our position from the start was that we were happy to be party to the process,
and we have said from day one that we would stay the course if our employees,
contractors and shareholders were fairly compensated."
"There are precedents in most other states where this has been done in a fair and
objective manner."
"We chose to stick with an open, collaborative process and now it appears that
we are being punished for that," he said.
Mr L'Estrange urged the Premier and the Government to stick to commitments
made, especially in relation to timing.
"When the Inter-Governmental Agreement was announced, Ms Giddings said it
would take seven days to resolve the financial outcomes. It has now taken two
weeks to reach what is still essentially a non-decision," he said.
"We have contractors out there waiting for a decision on this, workers waiting to
see if Tasmania is going to be mature enough to manage the restructure of the
native forest industry and to develop a world scale plantation business."
"There has been a reference to forest workers being angry about Gunns' decision.
It is my understanding that the union poll earlier this year around the forest
agreement found overwhelming support for action."
Mr L'Estrange said he would also like to remind the Government that a decision to
exit the native forest industry was directly linked to Gunns' ability to bring the Bell
Bay pulp mill project to a reality.
"The pulp mill is the largest single private investment in Tasmania, a venture whose
success is dependent on a plantation-only environment. Tasmania's global
reputation needs a plantation industry, not a continuation of the conflict," he said.
Gunns is giving up over 3,500 kilometres of forest roads, which Gunns has
constructed on public land, licences for over 210,000 cubic metres of high quality
sawlog per annum and two million green metric tonnes of pulp wood per annum.
Given this background, to characterise Gunns involvement in this process as a
"grab for cash", as propounded by some participants in the debate, is both
misleading and offensive.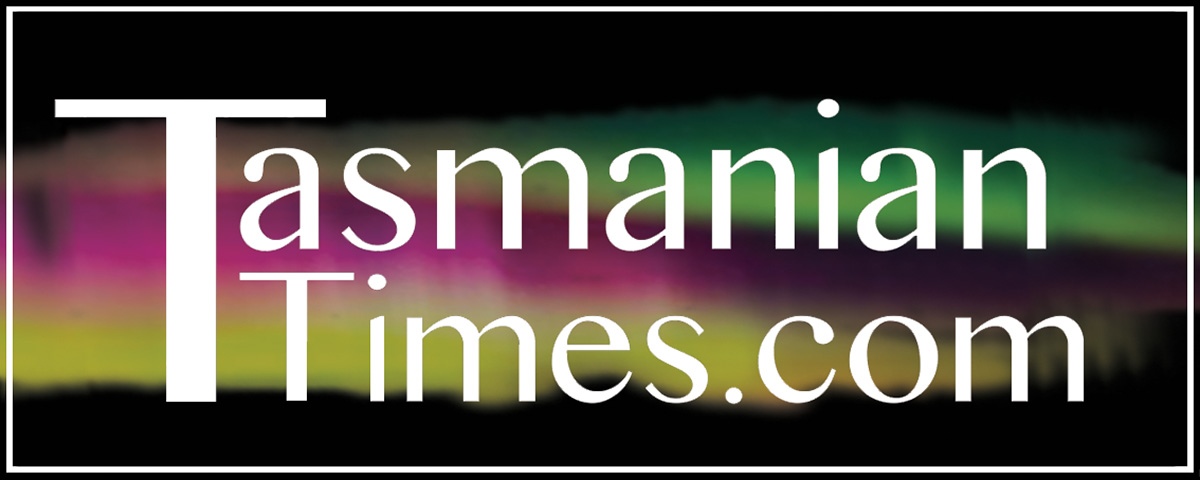 Author Credits: [show_post_categories parent="no" parentcategory="writers" show = "category" hyperlink="yes"]