Forestry Tasmania has reported its second operating loss in as many years.
The state-owned company has recorded an operating loss of $12 million for the last financial year.
Forestry Tasmania's Bob Gordon says the company was hard hit by changes in the industry after posting a modest profit in the first half of the year.
More to come, says ABC Online, HERE
• All predicted by Tasmanian Times':
John Lawrence, HERE
and, Jarvis Cocker …
Jarrah Vercoe, Redd Forests:
Tasmanian's forest carbon opportunities continue to expand
"In early July 2011, Redd Forests Pty Ltd made a proposition to the Tasmanian Government to generate a substantial income from Tasmania's public forests through domestic and international carbon markets" says Project Manager, Jarrah Vercoe.
"The proposition is to apply the internationally validated and verified methodology under the Verified Carbon Standard to generate carbon credits by avoiding planned forest harvesting".
"Selective logging and clearfell practices for low value chip wood generate substantial carbon dioxide emissions. Avoiding planned logging events prevents these emissions and can therefore generate carbon credits for sale in the carbon market. Redd Forests have proven this model on over 30,000 ha of private land within Tasmania".
"We are yet to receive a response from the State Government. There is no good reason for the State Government or Forestry Tasmania to ignore this opportunity" says Project Manager, Jarrah Vercoe.
"Redd Forests want to work constructively with the Tasmanian Government to generate much needed financial revenue, maintain employment and show Tasmania as a leader in dealing with climate change".
"Carbon credits generated can be sold nationally and internationally. Significantly, revenue can fund ongoing management and employment within the forest industry. This would include maintaining the important role that Forestry Tasmania currently fills with regard to fire, pest, disease management and monitoring. A planned logging area of 200,000 hectares will generate up to $50,000,000 per annum for the State".
"Successful forest companies are those that can shift from a narrow commodity focus and realise emerging, sustainable and profitable alternatives".
About Redd Forests
Redd Forests Pty Ltd is a "profit for purpose" business designed to apply commercially viable methodologies to replace activities that degrade or destroy the world's forests.
• Kim Booth: Extinction looms for Forestry Tasmania dinosaur
Time to Reform Forestry Management in Tasmania
Kim Booth MP
Greens Forestry Spokesman
The Tasmanian Greens today said that Forestry Tasmania's latest financial loss, 12 million dollars, shows a Government Business Enterprise in its death throes.
Greens Forestry spokesman Kim Booth said that the result once again confirms that Forestry Tasmania has been an incompetent manager of the state's forests and a shameful drain on the public purse.
"Forestry Tasmania controls a vast, free and potentially lucrative timber resource, and it beggars belief that they continue to lose such vast amounts of taxpayer money every year, while degrading the environment and further eroding the Tasmanian brand." Mr Booth said.
"This is another appalling indictment on a Government Business Enterprise that has prioritised the profits of woodchippers while remaining in a state of denial over the important changes currently taking place in the industry."
"An industry-wide landscape-scale change is upon to the forest sector. In order to provide jobs into the future a restructured industry focussing on plantation-based sawn and engineered products is the way forward. Forestry is still stuck in the old high-volume low-price export model that has wasted hundreds of millions of taxpayer dollars, and distorted the market by giving away wood at rates under which no other supplier can survive."
"It is time for Labor to restructure this rogue GBE to start managing our forests for a fair return to the public purse."
Mr Booth said now appears impossible for Forestry Tasmania to remain financially viable into the future, despite its efforts to cut its massive running costs. "
"The Greens are calling on Forestry Tasmania and Minister Bryan Green to reveal just how Forestry Tasmania will avoid insolvency in the future given their huge overheads and almost nonexistent returns," said Mr Booth.
• Christine Milne: FT weasel words mislead taxpayers
Forestry Tasmania's latest trading results show a failing GBE clinging desperately on to the dying native forestry industry, and demonstrate again that trees on trucks cost the Tasmanian tax payer millions of dollars, Australian Greens Deputy Leader, Christine Milne said.
"Here we have Forestry Tasmania managing the state's forest resources for a huge loss.
"It is a sorry situation when you see the Managing Director of Forestry Tasmania openly bragging of a $12 million loss because it was a slight reduction on last year's abysmal figures.
"What's more, Mr Gordon proudly mentioned the Auditor General's findings that Forestry Tasmania is worth $111 million a year to the state, but neglected to mention that these figures were for the years 2005 – 2008 when the Commonwealth's more than $250 million subsidy was in place.
"Much has changed since then, and the Auditor General's report shows the $111 million benefit was dependent on increasing levels of consumption and investment leading to a positive effect on direct and indirect employment in the state. That has not happened.
"Now we are seeing both state and federal governments responding to a dying industry by paying contractors to exit native forestry, to retrain and find employment opportunities elsewhere. The benefit espoused by Mr Gordon has clearly expired.
"This is a prime example of the weasel words used in Forestry Tasmania's campaign of misinformation which paints their activities as sustainable and profitable. The truth, however, has seen the GBE costing the state big time.
"The release of today's figures demonstrates why there is growing opposition to the state government's blind faith in Forestry Tasmania as the manager of our state forests.
"Poor management of our forest resources are what saw those in the industry approach environment groups with a call for help. This is how the statement of principles transpired, and the catalyst for Federal Government intervention in the $276 million Intergovernmental Agreement.
"It is time to move away from native forestry and maximise the potential of a restructured plantation-based forest resource," said Senator Milne.
• Gunns compo offer hits the table
The Tasmanian Government has revealed it has made a compensation offer to Gunns to relinquish its Tasmanian native forest contracts, as part of the $276 million forest peace deal.
It comes more than three weeks after Premier Lara Giddings and the Prime Minister signed off on the forest peace deal.
A figure has not been released.
The Deputy Premier, Bryan Green, says the deal has not been accepted or rejected by Gunns.
"We have not received a response at this stage," he said.
A Gunns spokesman has refused to comment on the compensation process, other than to say the company's shares will remain in a trading suspension until the full impact of the deal is known.
Gunns posted a net loss last week of $355 million after tax.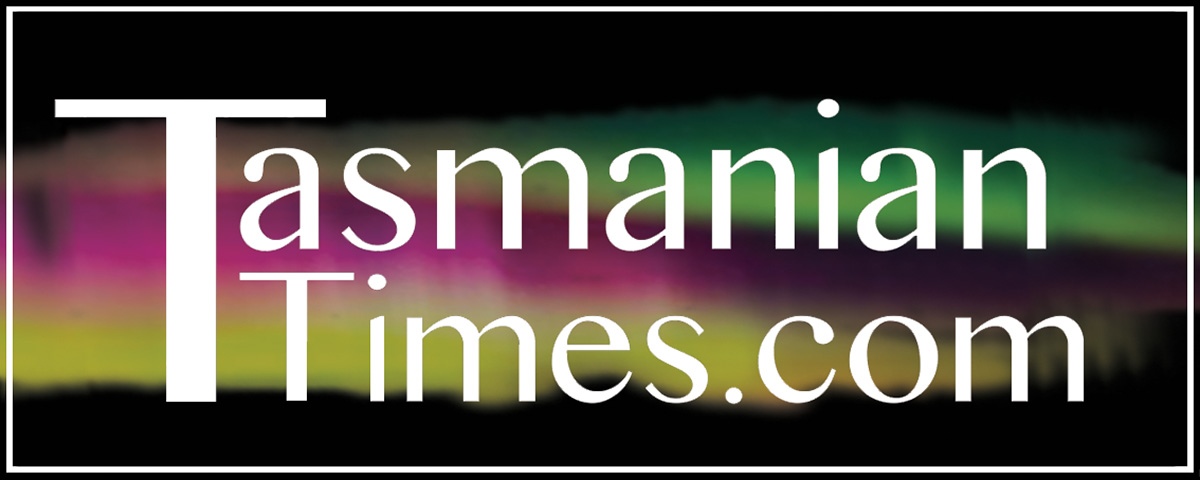 Author Credits: [show_post_categories parent="no" parentcategory="writers" show = "category" hyperlink="yes"]