The Tasmanian Conservation Trust today sent the following 'Open Letter' letter to the Premier Lara Giddings and copied it to the Prime Minister Julia Gillard, Tony Burke, Bryan Green and their advisors regarding the Tasmanian Forests Intergovernmental Agreement (expected to be signed this Sunday 7 August 2011).
Peter McGlone
Director
OPEN LETTER
Hon Lara Giddings MP
The Premier
Level 11
15 Murray St
Hobart Tas 7000
Email: Mark Sayer, Chief of Staff, The Premier
3 August 2011
Dear Premier,
Getting the best possible forest conservation result from the Tasmanian Forests Intergovernmental Agreement
The Tasmanian Conservation Trust is greatly concerned that the Tasmanian Forests Heads of Agreement (HoA), released by the Tasmanian and Australian Governments on 24 July 2011, only considers a narrow part of the forests conservation agenda (whether to reserve up to 572,000 ha of high conservation value (HCV) forests on public land) and fails to guarantee any significant forest conservation outcomes.
A key problem with the HoA is that delivery of forest reserves has been de-linked from outcomes for the forestry industry, so that there is no certainty that the HCV forest reserves (of any reserve category) will ever be delivered.
The best chance of obtaining secure and permanent reserves is if they are part of a package that includes concurrent delivery for all sides – in other words, the forestry industry does not get its package until we have the reserves.
We urge you to work with the Australian Government to ensure that in the imminent intergovernmental agreement these magnificent public native forests are securely protected from logging via permanent reservation concurrent with delivery of outcomes to other parties.
As we have flagged, although the HoA must be greatly improved for any meaningful conservation gains to come out of the forest principles process, it cannot be the final Tasmanian forest peace deal. There are many important forest conservation issues not addressed in the HoA and most of these were not adequately addressed or were entirely omitted from the Tasmanian Forests Statement of Principles. Important forest conservation issues which remain to be addressed include:
– protection of forest biodiversity including threatened species habitats (where almost all priorities are on private land);
– improved management and planning of plantations;
– improved management of the Tasmanian reserve system through increased funding and creation of a Parks and Reserves Authority;
– retention of carbon and the accrual of income from emissions reduction and new permanent sequestration to Tasmanian Department of Treasury and Finance;
– disestablishment of Forestry Tasmania and replacing it with new institutions to manage publicly owned wood resources;
– conservation of other HCV public native forests (outside of the proposed 572,000ha reserve areas);
– stopping the Gunns Tamar Valley pulp mill.
Even given these very serious short-comings, it is vital that the Tasmanian and Australian governments achieve the best possible outcome for forest conservation in the Tasmanian Forests Intergovernmental Agreement, which we expect to be signed this Sunday 7 August 2011. Please ensure that the opportunity which this Sunday's agreement promises is not lost.
This is an 'Open Letter' and as such has been distributed to the TCT's media contact list and TCT's 'Forests and pulp mill' email contact list.
Yours sincerely,
Peter McGlone
Director
Cc
The Hon Julia Gillard MP, Prime Minister, Fax: (02) 6273 4100
Hon Tony Burke MP, Australian Government Minister for Sustainability, Environment, Water, Population and Communities
Email: Tony.Burke.MP@aph.gov.au
Sean Halse, Forests Policy Advisor, Australian Government Minister for Sustainability, Environment, Water, Population and Communities
Hon Bryan Green MP, Tasmanian Minister for Energy and Resources
Email: bryan.green@parliament.tas.gov.au
Karen Vadasz, Forests Policy Advisor, Tasmanian Minister for Energy and Resources
Tasmanian Conservation Trust Inc
Ph: 03 62 343552
2nd fl, 191-193 Liverpool St, Hobart 7000
Email : tct6@bigpond.com
Fax: 03 62 312491
Web: www.tct.org.au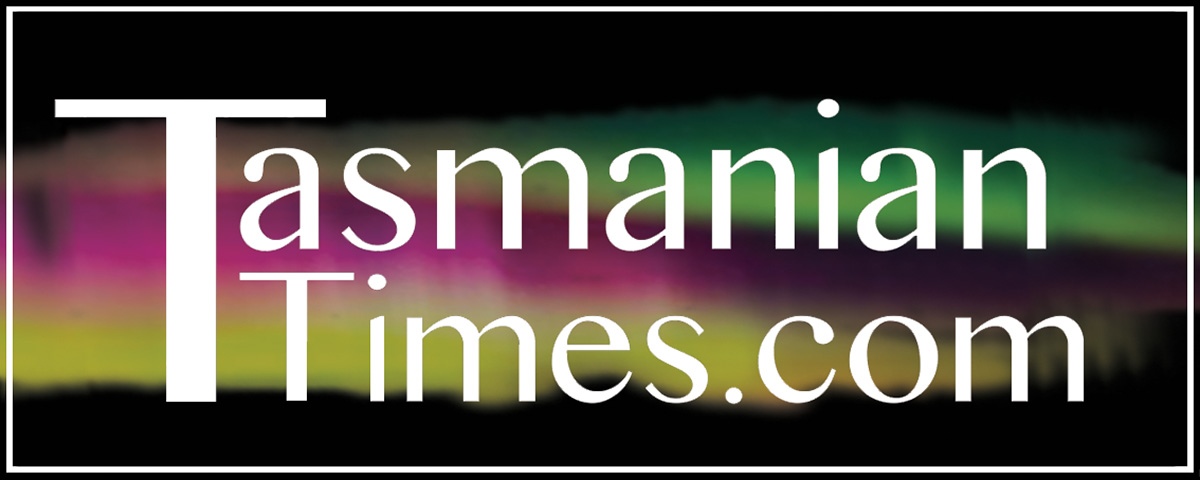 Author Credits: [show_post_categories parent="no" parentcategory="writers" show = "category" hyperlink="yes"]