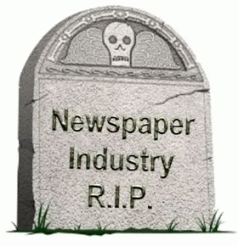 An Australian inquiry into media bias would ignore the bigger crisis facing newspapers in the digital age.
Does Australia need an inquiry into the news media? It does, but not for the reasons that prompted Prime Minister Julia Gillard and Senator Bob Brown to discuss the idea. They are angered because of political bias. But there is an even bigger and more complex issue.
According to some, the newspapers of Australia are dinosaurs due for extinction. The vast newsrooms with busy journalists hunched over their phones and the late-night decisions on the front-page headline will disappear. And, according to some, good riddance.
We beg to differ. Newspapers' problems are problems for democracy and for an informed public. This has been recognised by several overseas inquiries.
Advertisement: Story continues below
To claim an elevated role for newspapers in a democracy may seem bizarre given the latest phone hacking revelations, but this is the case.
Newspapers are in trouble because advertisements are going online.
In the jargon, the "business model" that has sustained mass-circulation newspapers for more than 100 years is in swift decline.
The techno-optimists assure us that we will still get our news by social media, by online, by radio and television but not from paper and ink.
The internet has certainly allowed an unprecedented flowering and exchange of ideas and opinion. But it has not produced a substitute for the news that is produced by newspapers. In fact, most news on the internet is ultimately generated by newspapers, supported by their clunky print advertising business model. Convergence fosters re-purposing and wider distribution of stories, but newspaper journalists are still the main creators of original content.
These so-called dinosaurs also provide the raw material for radio talkback, TV news shows, other newspapers and the Twitterati. Not all newspaper-based news is high quality. Some is routine and some is biased but the key point is that high-quality news has been paid for by print advertising, not the cover price of the newspaper. And this will soon end.
Newspapers matter for other reasons. They and their journalists set the political agenda for the electronic media and the internet. Murdoch's Sydney tabloid The Daily Telegraph and The Australian are said to be the most influential news media in Australia, according to independent research.
Newspapers achieve this because they have the biggest newsrooms and they originate and publish far more stories each day than any other news medium.
The second most common source of internet news is generated from public broadcasters such as the ABC. "Free" news on the net is mostly paid for by print advertising or the taxpayer.
Quality journalism is expensive – for example, the estimated costs for the foreign coverage of The New York Times is $70 million a year.
To pay for such costs, newspaper publishers are seeking new revenue and are cutting staff. The losers are the readers and the wider public.
The future of quality journalism and the crisis of newspapers is a project we are exploring with the financial support of the Australian Research Council and the Walkley Foundation for Journalism. In the past 12 months we have surveyed 100 senior journalists and editors from all major newspapers. Our research is incomplete, but given the debate on an inquiry into the Australian media we feel our partial results should be aired.
Generally, we found that most journalists and editors frame their notion of quality in journalism by referring to the public interest. They are alarmed at the breakdown of the business model that has sustained newspaper journalism. When asked how important it was to develop a new business model, 87 per cent said it was "very important" or "important". Of those who offered an opinion about whether such a new business model would emerge, only half were confident of success. Among the comments were: "It's a life and death issue, really"; "The challenge for us is to produce journalism that people will pay for".
When asked what kind of support was needed from their own news organisations to guarantee the quality of journalism in the future, 54 per cent wanted more investment, resources and time to work longer on stories. Sixteen per cent answered that what was needed was vision, leadership and "standing up for quality". Ten per cent argued that news organisations should simply aim to produce good content and investigative journalism.
Many now believe that the attempt to put journalism on the web was mistaken and that the future lies in a subscription model, using tablets to deliver news. We agree. It is not a question of supporting a particular physical product – newsprint – but of ensuring that the society is serviced by a workforce that has the highest possible standards and the capacity to produce in-depth journalism.
In the near future the only kinds of quality journalism that are financially viable may be the specialised financial journalism to service wealthy investors, or a partisan journalism subsidised by media owners with interests in other more profitable businesses.
We are concerned that if political bias is the central concern of an inquiry, it will achieve little. Everyone will see this as code for attacking News Ltd, which may simply boycott the inquiry.
A more useful and forward-thinking inquiry would explore the policy, tax relief and resourcing options open to governments committed to real diversity in news and innovative forms of journalism. The situation of two major newspaper corporations is far from ideal, but there is nothing to be gained from an inquiry that ignores the real crisis in news.
Dr David McKnight is an associate professor at the Journalism and Media Research Centre at the University of New South Wales, and Dr Penny O'Donnell is a senior lecturer in the Department of Media and Communications at the University of Sydney.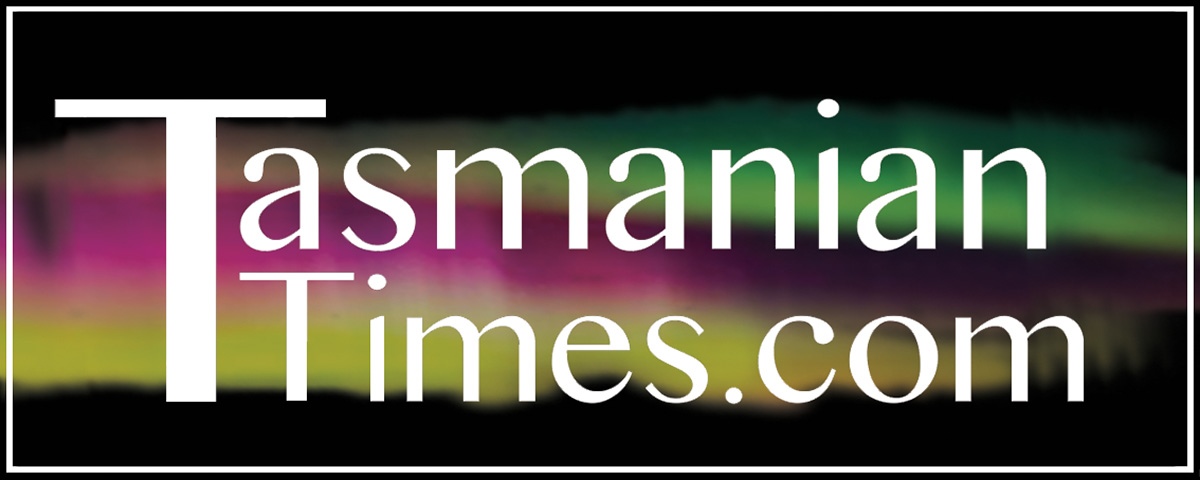 Author Credits: [show_post_categories parent="no" parentcategory="writers" show = "category" hyperlink="yes"]