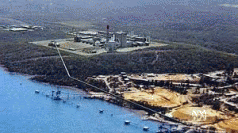 Pulp the Mill, Code Green and Still Wild Still Threatened are staging a Peaceful Community Protest on Gunn's land on the bitumen road inside the entrance to the Long Reach pulp mill and wood chip mill this Sunday, August 21 at 12 pm.
Lucy Landon-Lane, spokesperson for Pulp the Mill said: "Gunns' told the community that machinery would be rolling onto the site 4 weeks ago, which is yet more smoke and mirrors from this company. No work has commenced on site despite the fact that the pulp mill building permits expire on August 30. This protest is a signal of our intent, that as soon as machinery rolls onto the pulp mill site, the community will be there to stop them. We are prepared to do whatever it takes to ensure that this project never gets off the ground."
After organisers met with police, the police negotiated with Gunns to allow the protesters to legally access an area just within the front boom gate at the main entrance to the mill site. "We are pleased that protesters will be safe. Everyone needs to understand that if they step beyond this designated area they will be trespassing and subject to summons and/or arrest. On any other day this area remains Gunns private property. " She concluded.
Speakers at the protest include Kim Booth, Joanna Pincewicz, Jeremy Ball, Ruth Groom and Lucy Landon-Lane.
Go to www.pulpthemill.org for maps and details of the protest.
• SENATOR THE HON RICHARD COLBECK
Senator for Tasmania
Shadow Parliamentary Secretary for Fisheries and Forestry
Shadow Parliamentary Secretary for Innovation, Industry and Science
M E D I A R E L E A S E
19 August 2011
Say goodbye to Tasmania's fine furniture and craft sector
Tasmania's fine furniture and craft industry will disappear under the so-called independent recommendations of Professor Jonathan West.
"It is no wonder the governments wanted Prof. West's report kept secret. The areas he has selected for reserve contain almost all the areas where special timbers are.
"Under Prof. West's direction, the Intergovernmental Agreement (IGA) will decimate Tasmania's woodcraft sector.
"Prof. West's report says 6700 cubic metres of special timbers would be available annually from outside the proposed reserve areas, but Tasmania's Special Timbers Target is actually nearly double this at 12,500 cubic metres.
"The special timbers sector has previously stated that further reduction from 12,500 cubic metres would make harvest and processing uneconomic.
"That is exactly the objective of green groups involved in this process, although they want to do that to the entire forest sector.
"From milling and processing through to retail opportunities, the woodcraft sector employs around 2000 Tasmanian and has an annual value in excess of $70 million.
"But the IGA will mean there is no need for a Tasmanian Design Centre to showcase world class timber furniture and design, and there would be no need for the School of Fine Furniture.
"Imagine walking through Salamanca without seeing one of the main attractions – fine timber craftworks.
"Forestry Tasmania has repeatedly said it cannot meet supply contract requirements if 430,000 hectares are locked up.
"Prof. West's report was written without consultation with the industry and it is simply a mirror of the environment group's claims.
"But given that Prof. West is a former director of the Wilderness Society it is not surprising that this result is shining through.
"Prof. West's appointment and his subsequent report highlight just how bad this sham process is.
"There is no chance of the forest industry getting a fair deal," Senator Colbeck said.
• Gunns latest: Gunns wants trading halt continued until Thurs, August 25, as they have deferred release of their 2011 results. They hope to lift the trading halt after next week's 2011 results are announced:
Read all about it:
http://www.asx.com.au/asxpdf/20110819/pdf/420hmw7bvzkm87.pdf
• Terry Edwards turns on Gunns
A Tasmanian timber group has accused the timber company Gunns of attempting to rewrite history as it pushes for a government payout under the forest agreement.
As negotiations with the State Government over compensation payments continue, Gunns' managing director Greg L'Estrange says the company feels it has been misled into sticking with the process to end logging in most public native forests.
He says company was encouraged with an "explicit" promise of funding not to sell its native forest businesses at the beginning of last year, when it decided to stop harvesting native timber.
Terry Edwards of Tasmania's Forest Industries Association says Mr L'Estrange is attempting to rewrite history.
"We have never asked Gunns to stay in the process nor am I aware of any other signatory doing so."
FIAT is calling on the Premier to release the legal advice which says the residual rights held by Gunns over native forests have a commercial value.
Meanwhile, the organisation says it has lost confidence in compensation negotiations under the $276 million intergovernmental forest agreement
FIAT and other signatories to the peace deal spent five hours yesterday with Professor Jonathon West who provided advice to the government on resource security.
His report says the industry's wood supply obligations can be met outside the 430-thousand hectares of public native forest to be protected under the agreement.
The advice is believed to have led to last-minute conservation concessions, but Terry Edwards says it is flimsy.
"Let me make no mistake about it, we have no confidence and no faith in this process," said Mr Edwards.
"The approach taken by two governments on using such a flimsy piece of advice to fundamentally change a public policy position on forestry resource and playing with peoples lives is something that we cannot countenance."
The Wilderness Society says it was satisfied with Professor West's report but is concerned logging is continuing in high conservation value forests.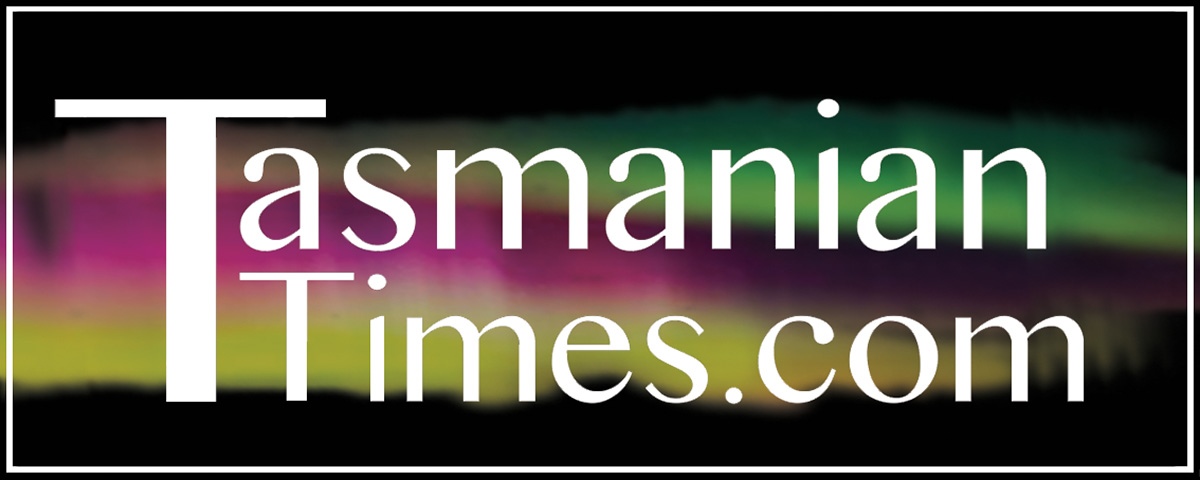 Author Credits: [show_post_categories parent="no" parentcategory="writers" show = "category" hyperlink="yes"]