Every Tasmanian who remembers the last rounds of major government cost cutting in the 1990s must be sharing the sense of despair that such times have returned. Despite the rhetoric of protecting services and a pretence of proper process, the reality is that budget cuts on the scale being envisaged will again lead to public sector managers being consumed by concerns unrelated to their agencies' actual purpose.
Precisely because management will seek to minimise headline-making service closures and forced redundancies, the focus will be on vacancy control which ultimately has a far worse impact. On past experience, most of the budget savings will ultimately come from the departure of skilled frontline staff fleeing the stress and the mess, as their jobs – the most important in the public service – are left vacant by the cumbersome and lengthy bureaucratic process put in place to fill them.
Such catastrophic attrition would be a disaster for a state which now faces the biggest health, social and educational challenges in the country. Front line workers know that the real victims of this method of balancing the books will not even be primarily the clients, patients and students they do see, but all those who won't even make it on to the queue. Tasmania is about to become a harsher place for the most disadvantaged and vulnerable members of our community. And because these folk largely lack a public voice, the danger is we might not even know.
What has surprised me in the public discussion so far about this sad situation is that the most obvious solution – one that has become almost mainstream in Europe and many American states – has not yet been mentioned. Because salaries make up the overwhelming majority of the state budget, the only way that front line staffing can be maintained while achieving significant short-term budget savings, is to freeze or reduce wages. For different reasons, this solution is not going to be proposed by any union official or politician, but nevertheless it is an option that the rest of us should be thinking about. Is it better to achieve budget savings through a temporary freeze on wages (preferably supported by a ten per cent wage cut for all those on annual salaries over $100 000); or enter into the chaos and pain that currently seems inevitable?
I know that such real cuts in salaries are not 'fair'. It is right to be angry about the waste and mismanagement, and some of the appalling and irresponsible decisions that have been taken. I don't think I will ever get over the Government's decision to hand over 100 million dollars plus of public monies to one Sydney family through ignoring Treasury advice and not putting the pokies licence (the most valuable public licence in the state) out to tender. How could we ever have sunk so low that in the height of the so-called 'good times', a decision was made to hand over more money to an already cashed up football club than the Government at the time felt able to spend on new public housing (I still fantasize about the possibility of homeless Tasmanians enjoying a holiday in Hawthorn's plush new training centre – a facility that more resembles a posh health resort than a traditional club room).
How could the senior executive service have ever been allowed to expand so fast, and so many weird new management jobs be created, while families lived in lonely desperation waiting for a basic service for their disabled child, elderly mother or mentally ill brother? And what of the lie that the budget crisis has only just come to light: we didn't need Treasury to tell us (although I am sure they were telling the Government) that GST revenues would collapse post the GFC.
There are many tales of incompetence and moral irresponsibility circulating in the community, and most public sector workers have their own personal list.
I think the Giddings Government is doing better than its recent predecessors, but I know this is a minority view. Regardless, the money that has been lost is mostly gone forever, and recouping foregone public revenues and cutting down on real waste will take time. The unavoidable reality is that immediate cuts are far more likely to lead to front line service positions not being filled and services being reduced, than fundamental structural change. Staff are not going to cut and run to chase a small pay rise interstate, and with a few exceptions (that can be dealt with on an individual basis), there will be no problem in filling nursing, police, teaching, social work or other professional vacancies just because wages are marginally lower than those available interstate. The real challenge is to make sure that such vacancies still exist. Our best workers are far more likely to leave because of over-work and a collapse in organisational morale caused by perpetual cost cutting and pernicious vacancy control, than they are from a small reduction in real pay.
I realise that there are many practical difficulties with implementing such a scheme. Consensus would be impossible to achieve, and legislation would be needed. However it is possible to imagine a social contract which guaranteed services and front line jobs, and ensured union and worker input into reducing wasteful expenditure, being supported in an open ballot if employees were confident that the money saved was guaranteed to protect public services and not prop up the status quo.
In other words, a wage freeze is not necessarily a passive option that lets the Government or senior management off the hook. Rather this can potentially be the initiative that gives workers back some control, and leads to greater accountability. As matters stand, frontline workers are largely powerless. A bold move to deal with the immediate crisis hands moral authority and decision making power back to those who are making the sacrifice. If all workers share in dealing with the emergency, all have a right and a stake in fixing the underlying problems. Thus, a worker-lead solution can potentially force accountability on those who got us into this appalling mess in the first place. And above it all, it ensures that those with no voice in this debate, the poor, the homeless, the disabled, the sick, the elderly and the illiterate, are not the ones who will ultimately suffer most.
James Boyce is a social worker turned writer who remains in awe of those who do the real work in the public service.
• Meanwhile, earlier on TT: The wasteful, greedy aimless public sector gurus' Henry Jones indulgence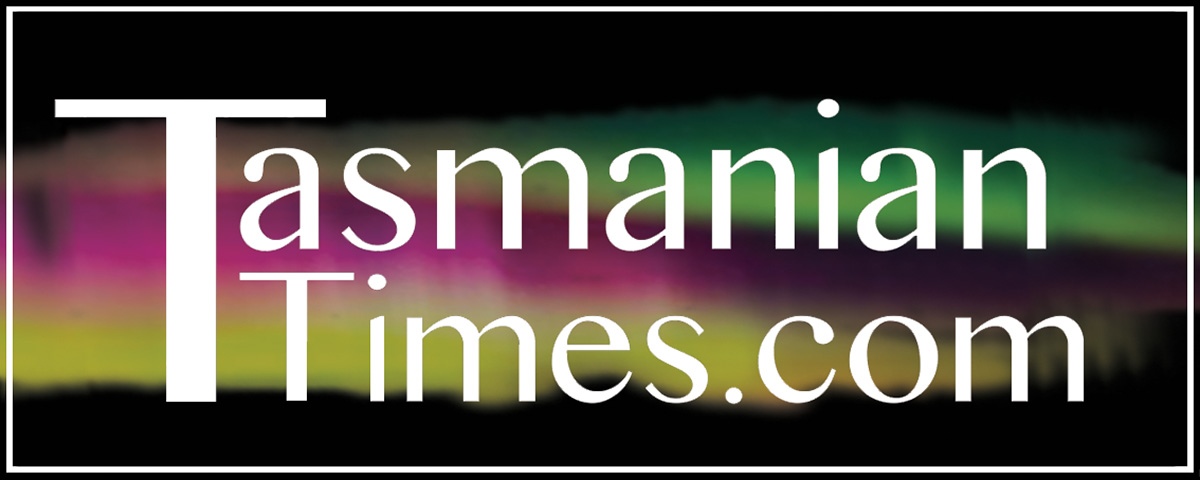 Author Credits: [show_post_categories parent="no" parentcategory="writers" show = "category" hyperlink="yes"]