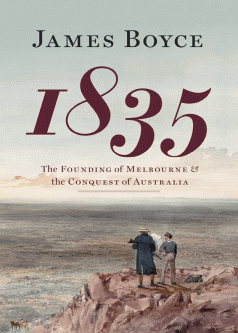 Well before 1820 the island was home to the majority of Australia's sheep – in that year Van Diemen's Land was also Australia's leading wool exporter.
The colony's economic output was larger than that of New South Wales on a per capita basis and during the early 1830s it threatened to overtake the mother colony even in absolute terms.
The chair of the Colonization Commission for South Australia, who was keen to emulate Van Diemen's Land's success, believed that in 1835 Van Diemen's Land, 'in proportion to her population, has a commerce nearly six times greater than that of the Canadas, five times greater than that of Nova Scotia; (and) four and a half times greater than that of the Cape Colony'.
This is a quote from Tasmanian author James Boyce's brilliant new book, 1835, The Founding of Melbourne and the Conquest of Australia
I'm only three chapters in, so how can I call it brilliant? Well there's bias. I loved James' first book, Van Diemen's Land (On TT: Pete Hay's launch speech HERE). Anyone who says they aren't biased is a fibber. We all are. We just pretend not to be, and if you are connected with media you try to be fair, for "Balance is appeasement; Fairness is Truth".
But back to James. Three chapters in and I'm already experiencing the range of emotions which anything to do with our European history on this ancient continent inevitably triggers. Guilt … and wonder at what once was – James' description of pre-Melbourne marshland before its displacement by concrete and glass is so evocative; it sounds like something of a wonderland – chief among those emotions.
I'll keep you posted as a I wade through the marshland into the conquering of a continent and the displacement of its people.
Now I want to go to sport.
I'm constantly amazed at the way in which little half-million Tasmania punches the lights out of the rest of the Continent.
Not only do we have gifted historians like James Boyce, great – and that is my term for him – great writers like Richard Flanagan – we've got some people who can punch. Like Daniel Geale, a world champ no less:
Mercury euology HERE: Geale's loyalty comes at a cost
Then we have Le Tour. In my mind the greatest sporting event on earth … if you like that sport of thing.
And of the six Aussies who started Le Tour, two are Tasmanian: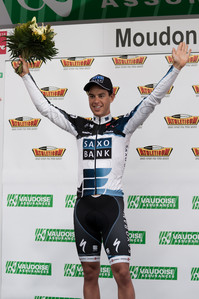 Richie Porte, and

Matthew Goss
Tasmanians on top of the world (or at least the Alps) … and not a footy player, axeman or racehorse in sight …
Stay up to date with Le Tour by clicking on SBS on the TT News Dropdown Menu (top navigation bar).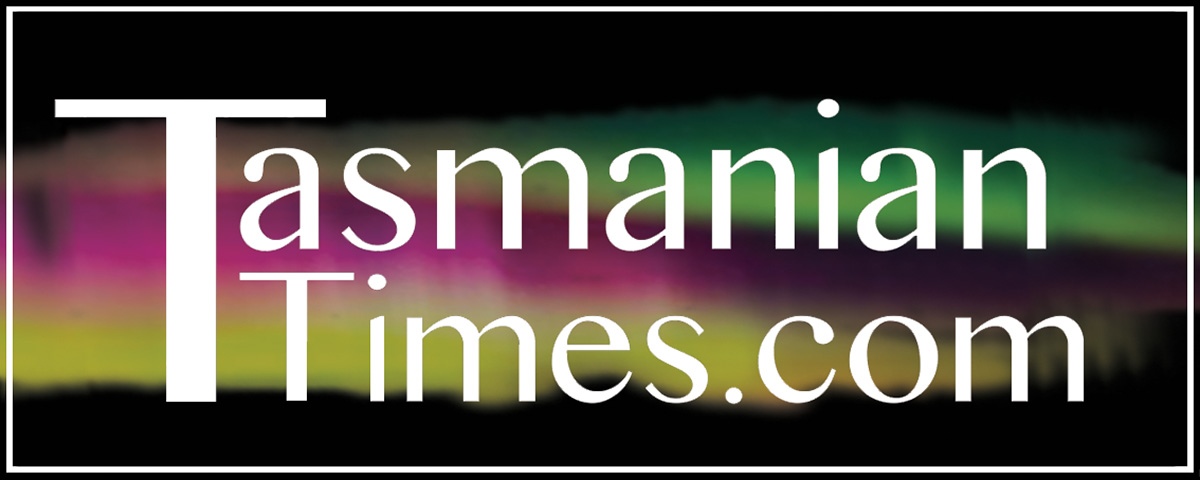 Author Credits: [show_post_categories parent="no" parentcategory="writers" show = "category" hyperlink="yes"]