Asylum seekers can now join old growth forest logging and the pulp mill as a topic guaranteed to create a divided dogfight in Tasmanian politics and within the wider Tasmanian community.
Cassy O'Connor, Greens MP and Minister for Community Development, led a forum at University of Tasmania on the May 11 to discuss the now inflamed issue of a temporary detention centre at Pontville. The centre aims to house and process 400 single male asylum seekers' claim for asylum.
UTas Associate Professor for the School of Sociology and Social Work, Dr Keith Jacobs and UTas Amnesty Law Group member and student Ms Emily Hume joined Ms O'Connor.
"It is quite easy to make an assumption on the basis of what we saw from media reports [from the Department of Immigration public meeting held on the April 20 at Brighton] that fear and ignorance are alive and well in Tasmania," said Ms O'Connor.
"[The scenes] frankly were ugly and made me deeply concerned about the image Tasmania is projecting in terms of how we view vulnerable people who come here from other countries."
Despite this, Ms O'Connor recounted a recent discussion with Brighton Major Tony Foster. Tony Foster, Ms O'Connor recalls, said the response was "such a shock to me because I thought, 'that's not my community, they're not the people I know'." Ms O'Connor also said Foster had spoken to the 19 farmers whose properties border the site and that they have no serious issues with the centre.
Miss O'Connor said this attitude was credited on Saturday by more than one hundred people packing into the little St Stephen's Church in South Hobart for the first Tasmanian Asylum Seekers Support group meeting.
Around 60 students listened from the steps out The Refectory at the University of Tasmania as the forum opened into an opportunity to inform and discuss the parameters of the asylum debate; facts and concerns; legal and moral issues; and where, at the end of the day, this leaves us as Tasmanians.
Ms O'Connor questioned the crowd on this issue by asking them not to compare asylum statistics past or present, draw comparisons with other countries or slip into the simple emotion fuelled trap of denouncing the validity of the current government position. Instead, she took people back to the basics of the debate and to the people it involves.
"Can you imagine what it would take to pick your family up, to flee what you know, to flee the land that you love… to be in such a state of fear and distress that you pick yourself up and you take those family members who you can…and all the cash you can get together and you go and seek asylum in another country? You might get on a leaky boat in Indonesia.
"We should all remember," she said, "the victims of Siev X, which was the boat that went down with hundreds of people of board, hundreds of highly vulnerable people".
These people, she said, "have come here out of desperation and fear".
UTas Amnesty Law Group member and student Ms Hume expanded on this theme when discussing the conversations she had had while volunteering at the detention centre in Darwin for one month over last summer. Ms Hume spoke of the "opportunity to sit down and take meals with them, to get to know the stories behind the decision to take a boat and leave your family and your home country and everything you know".
Ms Hume was clear that "from this demonstrated the frustration, the desperation, and the vulnerability of these people."
The message delivered by both Ms O'Connor and Ms Hume was that people who make this decision do not make it lightly and essentially, they know they might die seeing it through.
However, "what really came though", said Ms Hume, "is the courage, the resilience, the appreciation that these people have, not only for us for coming in and helping them out with their English, but in general the appreciation of the Australian society for giving them the opportunity to have their claims for asylum processed."
Ms O'Connor said when people, including our leaders and prime minister Julia Gillard, use the term queue jumpers to "demonise" asylum seekers the only response is to cut this symbolic language with cold hard facts.
"If there was such a thing as a queue, a real queue, not 15 years in a refugee camp, then they might have an argument. But they don't," she says.
Of late, at a national level, the immigration debate currently concerns the agreement brokered with Malaysia over the exchange of asylum seekers for refugees.
"Trading in people effectively" says Ms O'Connor.
"Australia has struck a deal with Malaysia that we will take 4000 people who have been assessed as having a genuine refugee status and in return they will take 800 people who sought asylum via other means".
Malaysia will then process their refugee claims.
"It is really important to remember that there is nothing illegal about seeking asylum," says Ms O'Connor.
"Australia is a signatory to the 1951 convention regarding the status of refugees. We have a legal and moral responsibility to treat the people that come to our shores – whether it is by air or by sea – with respect and decency and to process their applications for asylum as speedily as possible."
There are genuine safety concerns regarding the future treatment of Australia's asylum seekers, especially seeing "Malaysia has an appalling Human Rights record" says Ms O'Connor.
Also on the immigration and asylum seeker agenda, "the greens currently has a bill before the senate which is seeking to legislate for all the applications to be processed in 30 days and for asylum seekers to have access to judicial review, which they don't currently have" said Ms O'Connor.
Underneath the reality of our legal obligations to people seeking asylum, Ms O'Connor also drew attention to a lesser-spoken issue, the moral stance that sits beneath the entire debate.
Tasmanian's reactions to the anticipated Pontville Detention Centre indicate mixed and contrasting moral – as well as practical – understanding of the issue.
Dr Keith Jacobs, lecturer of Sociology and researcher into public response to asylum seekers says that underlying the more negative responses is a divisive us vs. them mentality.
"I think that all of us actually lose if we fall into the trap of trying to see this problem as an issue of us against them" said Dr Jacobs.
Ms O'Connor said that she feels some of the interrelated issues with racism and ignorance in the wider community are generational issues.
"How you tackle it is you name it every time it comes up," says Ms O'Connor.
"Partly, I think we've got to be brave about saying 'racism is racism' or, the softer way to do it is to say 'we think your fears are unfounded and this is why…" said Ms O'Connor.
"The other thing I would like to see a lot more of is contact between our humanitarian community and the wider community," says Ms O'Connor.
"You can't hold a view that someone is not a person, that has legitimately come here looking for a better life. You can't hold a view that you are more entitled to anything as a human being once you look someone from Sudan in the face and you hear their story" said Ms O'Connor.
Dr Jacobs said that the best way of tackling racism is a multicultural society, which he said, "whether people like it or not, that is going to be our future".
He said that racism is "always broken down when people have everyday interaction, how many racists do you know who say, 'you know, some of my best friends are black,' and so, through more and more interaction, this kind of hatred can be broken down."
At a community level people can be involved in grass roots organisations that foster both education and interaction.
"I am very encouraged by what is going on in Tasmania with the support group that has been set up to help support the asylum seekers" said Dr Jacobs.
Underlying the flurry of the debate, Ms O'Connor is clear that the Tasmania has benefited in the past from previous Humanitarian entrants settling in the state and Tasmania has welcomed asylum seekers in the past.
Ms O'Connor referred to Tasmania welcoming some 800 Kosovo asylum seekers in 1999 while their claims for asylum were processed. She says this shows that Tasmanians have successfully welcomed people in the past and she is positive that the majority of the Tasmanian community will again embrace the men coming to the Pontville centre and the women and children who will be housed in the community while their claims are processed.
"Embracing multiculturalism in our community… is a role that we can all play" said Ms O'Connor.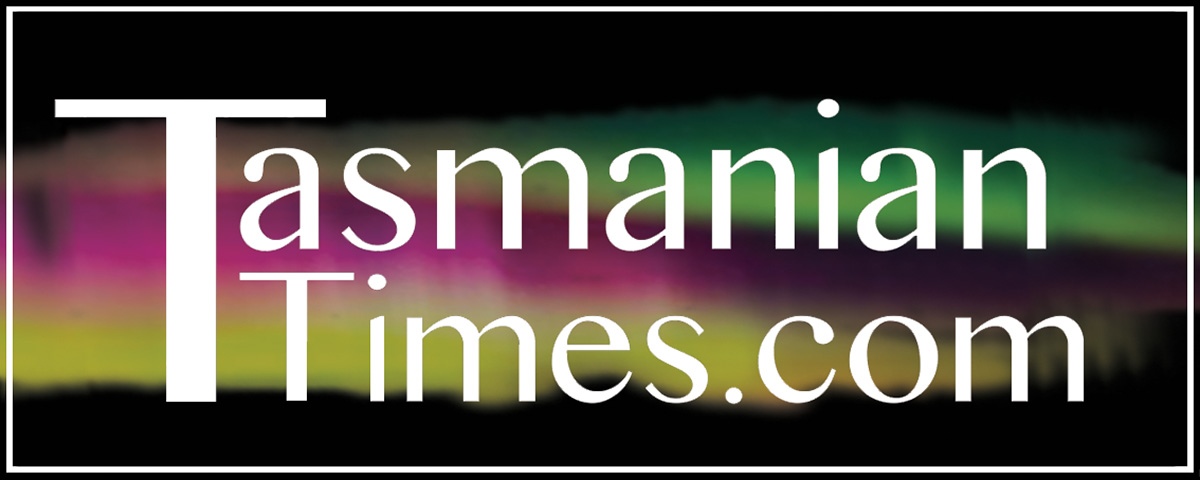 Author Credits: [show_post_categories parent="no" parentcategory="writers" show = "category" hyperlink="yes"]