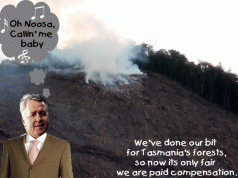 TIMBER company Gunns Ltd's ability to finance its $2.3 billion mill could come down to how much federal forest compensation money it gets.
Gunns managing director Greg L'Estrange reaffirmed this week that the company would be out of native forests by the end of this month to focus all its attention on plantations to feed the proposed Bell Bay mill.
That coincides with the time that the final report by Tasmanian forest talks facilitator Bill Kelty is due to go to the federal government and its anticipated decision on the financial assistance package for the state's forest reforms.
Gunns also announced this week that it had expanded its sale of assets to raise money to finance the pulp mill on its own if a joint venture partner could not be found.
Industry sources say that Gunns has always anticipated a hefty federal compensation package for its agreement to exit native forests as part of the forest reforms.
It is understood to be a figure as high as $200 million.
This would start to explain Mr L'Estrange's confidence this week that the company would raise the money it needed to at least make a start on the Bell Bay mill on its own.
Analysts said that it would be difficult for the company to raise the necessary cash from asset sales alone because few assets are left to sell.
The company also faces dealing with at least $560 million in financial borrowings and loans before February next year.
Gunns announced yesterday that it would shut down the Triabunna woodchip mill and offer redundancies to 36 workers pending the imminent sale of the mill.
• Nick Clark Mercury:
Gunns axes Triabunna mill
NICK CLARK | June 04, 2011 12.01am
THE East Coast town of Triabunna is reeling from Gunns Limited's announcement to close the woodchip mill and axe up to 50 jobs.
Gunns told workers yesterday it was extending indefinitely the shutdown, which was announced in April, and would be offering redundancies
AMWU state organiser Darren Clark said the union had pushed for redundancy payments from Gunns, which had initially wanted to stand down workers for a further 30 days.
On Wednesday, Gunns announced it was selling all hardwood and softwood sawmilling assets, including the woodchipping mills at Triabunna and Massey Green in Burnie.
The Triabunna mill has been hit by the effects of the Japanese earthquake and tsunami, with Gunns losing orders for eight shipments of native forest woodchips.
Glamorgan Spring Bay Mayor Bertrand Cadart said the announcement had not come out of the blue.
Full story in The Examiner HERE
Dave Groves: HERE
• ABC Online: 'Lies' over Tasmanian woodchips
Forestry Tasmania and timber company Gunns are accusing each other of lying in a row about woodchip sales to China.
Gunns' chief executive, Greg L'Estrange, has refused a request from FT to withdraw comments he made to a parliamentary committee, that Forestry Tasmania is undercutting woodchip prices to Gunns' Chinese customers.
The state-owned company has denied allegations.
The forestry chief, Bob Gordon, says the pulp logs it exports to China are made into timber veneer and only their waste is chipped.
"We have not sent large volumes of pulp logs to China specifically being chipped," he said.
He wants the committee to reconvene so Mr L'Estrange can qualify his allegation.
"Obviously it's up to the committee what they do but I think they need to correct the public record," he said.
The chairman of the parliamentary committee that first heard the claims, Greens MP Kim Booth, says while it is up to the committee, he was satisfied with Mr L'Estrange's evidence.
"In my view, the evidence given was quite forthright and very clear," he said.
"He left the committee in no doubt with what he was trying to say."
Mr Booth has suggested Gunns will not be reinterviewed, but says it is likely Mr Gordon will be called to explain Forestry Tasmania's argument.
"Under oath so that we can get to the bottom of it," he said.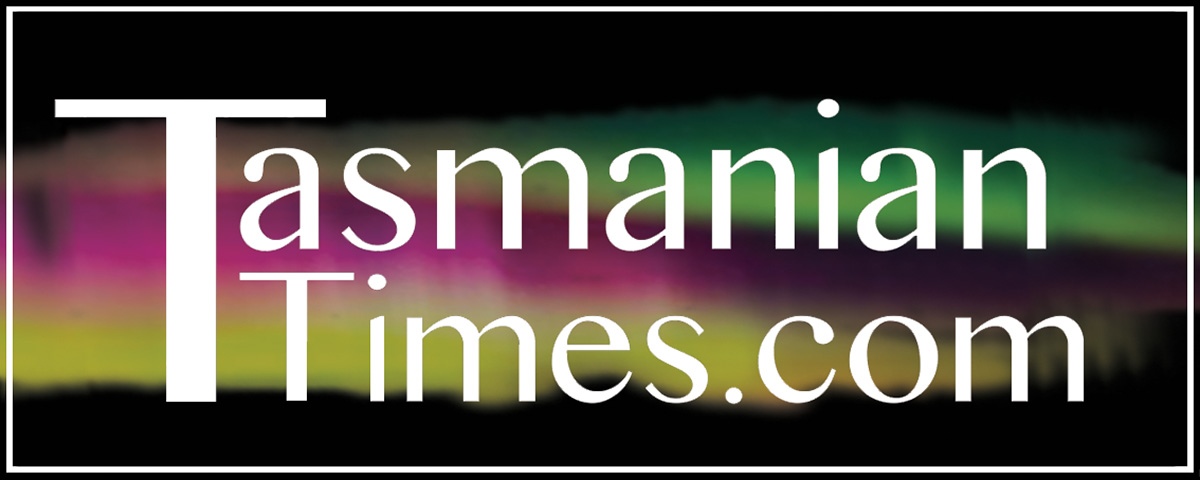 Author Credits: [show_post_categories parent="no" parentcategory="writers" show = "category" hyperlink="yes"]